Join midcentury pop culture expert Charles Phoenix for a PALM SPRINGSLAND Video Tour of Palm Springs during Modernism Week's Fall Preview! The Ambassador of Americana himself will host a lively tour from behind the wheel of a classic car – the perfect joyride from the comfort of our own homes.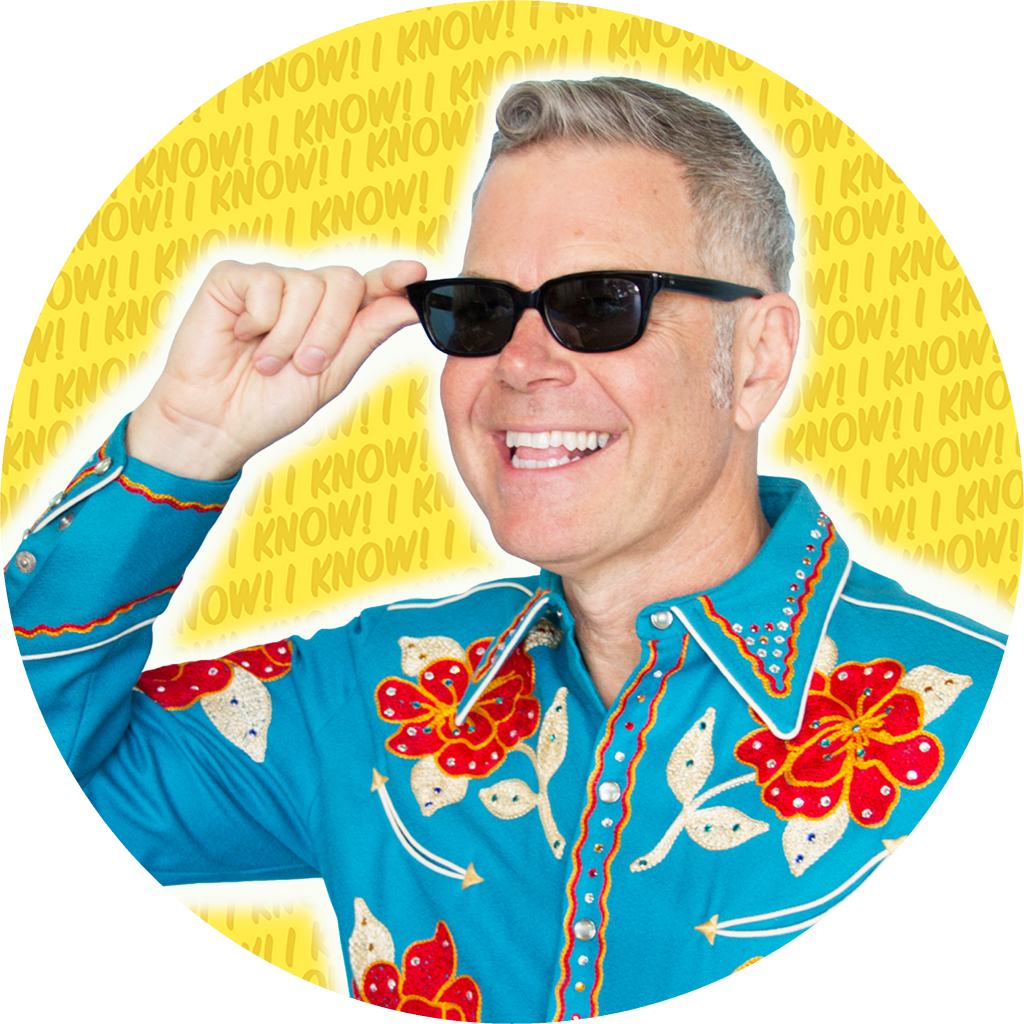 Charles Phoenix will take us on a show-and-tell tour of historic Palm Springs, highlighting local landmarks and epic architecture. His popular tours reveal the legendary midcentury modern homes, retro resorts, classic neighborhoods, commercial and civic buildings, and spectacular style that has made the city world-famous for its design. Charles also dishes on his favorite local restaurants, bars, boutiques, hidden treasures and other not-to-be-missed attractions!
Charles Phoenix is a performer, author, collector, and curator celebrating classic and kitschy American life and style. He is known for spirited live "slide show" performances, classic car Joyride videos, colorful coffee table books, and fun "field trip" tours. His latest book is Holiday Jubilee. The New York Times says: "Call him the King of Retro."
---
Charles Phoenix PALM SPRINGSLAND
40 minutes/$35
This event will be available as a part of the Modernism Week Fall Preview Online Experience starting October 15, 2020 at noon PDT at modernismweek.com.