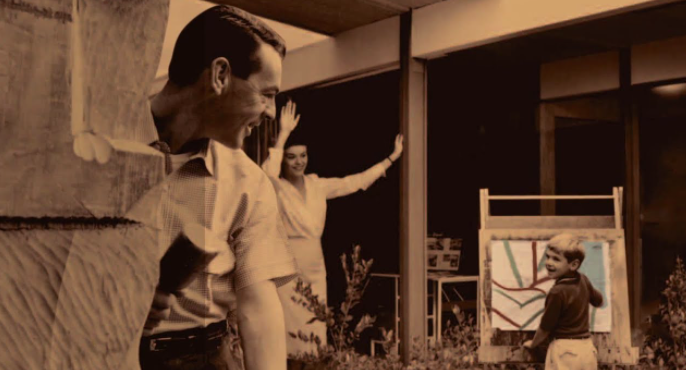 Clean geometric lines, spartan facades, post-and-beam construction, free-flowing open plan spaces, and glass windows that blend the border between indoor and outdoor spaces. This modernist style was championed and popularized by Joseph Eichler, a design-minded ambitious developer known for bringing midcentury modern architecture to the masses.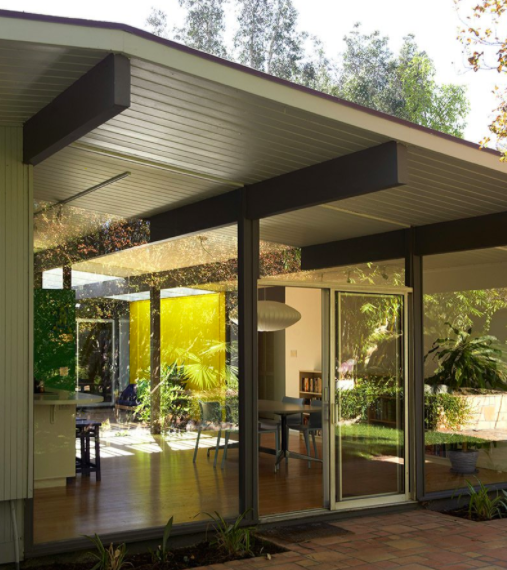 Joseph Eichler's company, Eichler Homes, built over 11,000 homes in residential subdivisions in nine communities in Northern California and homes in three communities in Southern California. He worked with leading architects of the day—Anshen & Allen, Oakland & Associates, Jones & Emmons, A. Quincy Jones, and Raphael Soriano—to design the distinctive dwellings that are now simply known as Eichlers.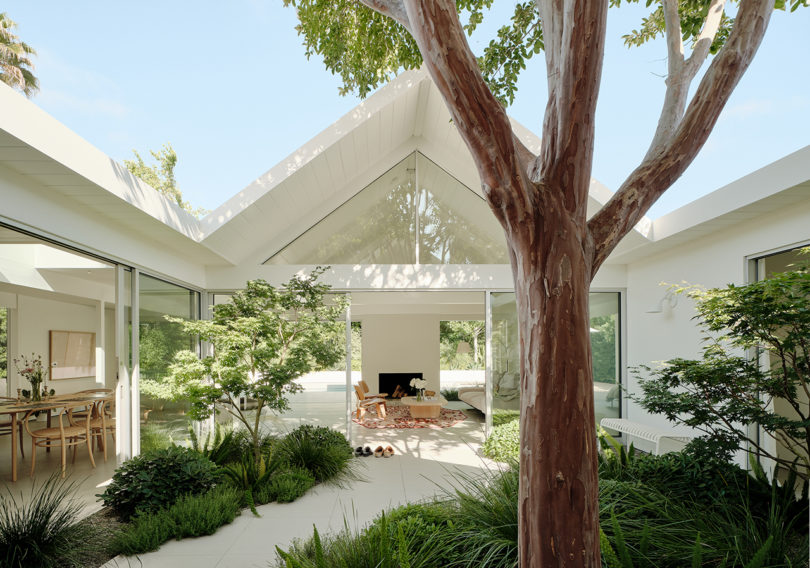 One of Eichler's signature concepts was to "bring the outside in." This was achieved with interior atriums surrounding outdoor rooms, floor-to-ceiling glass walls, and ample skylights. Most Eichler homes have private exterior facades, with very few, if any, front or street-facing windows.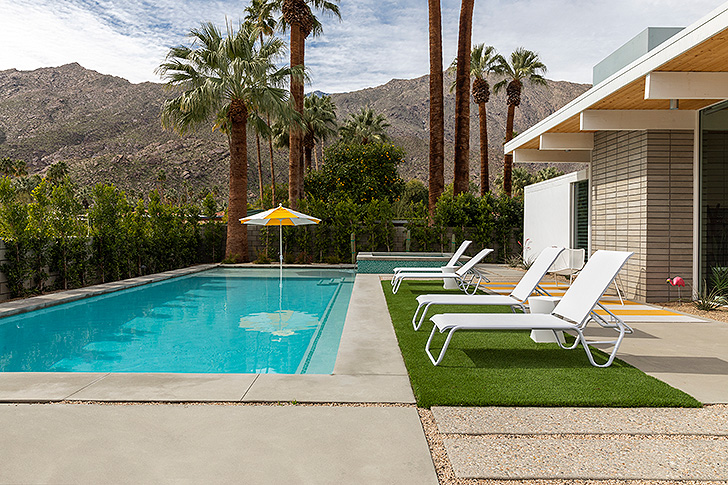 Eichler's mission was to create homes that were affordable and accessible to middle-class buyers. Low-cost materials such as plywood and laminates were used to keep prices low, and the homes came to characterize a new suburban middle-class sensibility. Eichler's designs were airy and modern compared to the mass-produced, suburban Levittowns being built around the same time. Eichler notably worked to integrate neighborhoods and combat racist housing policies, even helping to write California's fair housing laws and testifying before the U.S. Civil Rights Commission to advocate for fair housing.
Although Eichler's midcentury modern homes would fit right in Palm Springs, none were ever constructed until 2015. Monique Lobardelli, a realtor who specializes in Eichler residences and Troy Kudlac of KUD Properties, licensed the original plans from Anshen & Allen to construct updated Eichler homes in Palm Springs. The Desert Eichler first debuted during Modernism Week in 2016.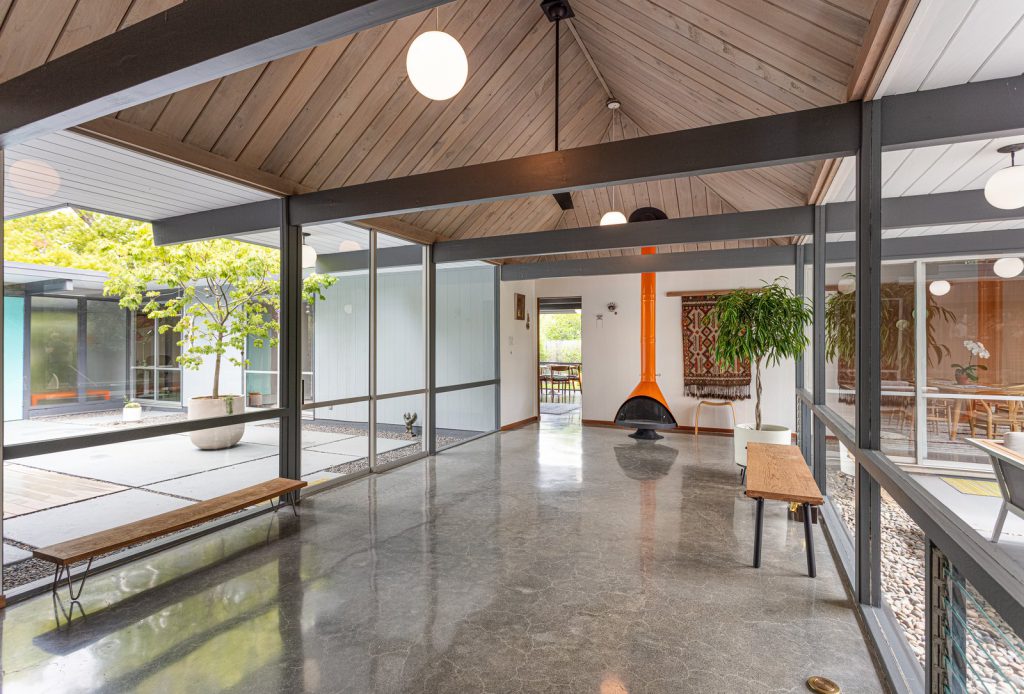 Today, in the true spirit of Eichler's democratic designs, anyone can buy Eichler's blueprints and recreate one of his iconic residences.