Missed a chance to discover this colorful home during Modernism Week or the Online Experience? Read on for a recap.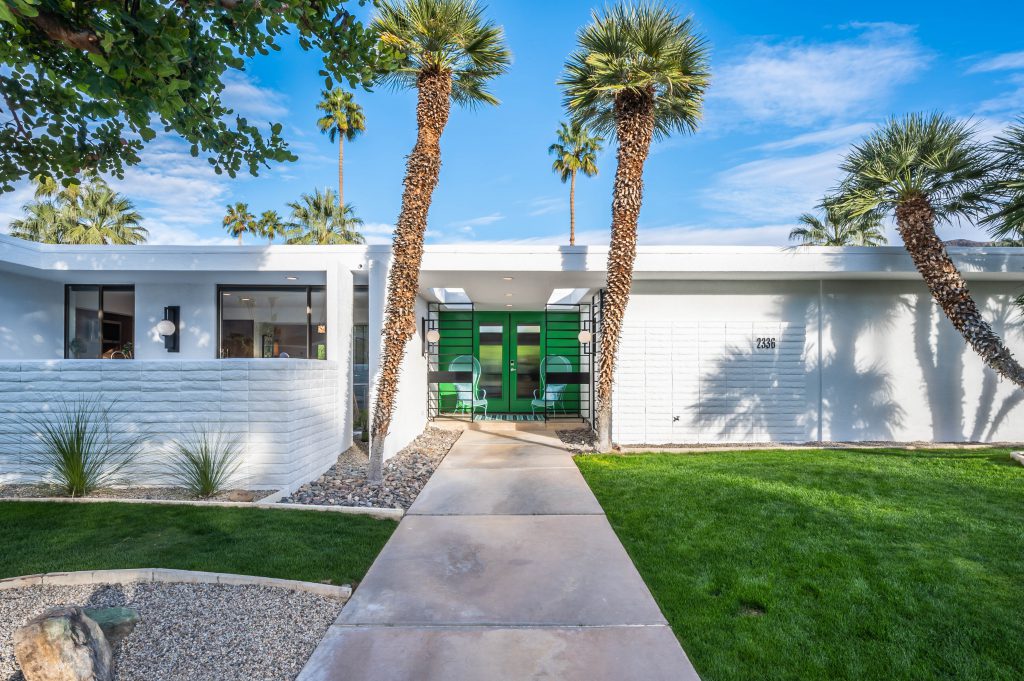 The Modernism Week's Featured Home: Seventies Sackley is a stunning 1975 residence by noted architect Stan Sackley, lovingly restored and reimagined by Michael Ostrow and Roger Stoker of Grace Home Furnishings.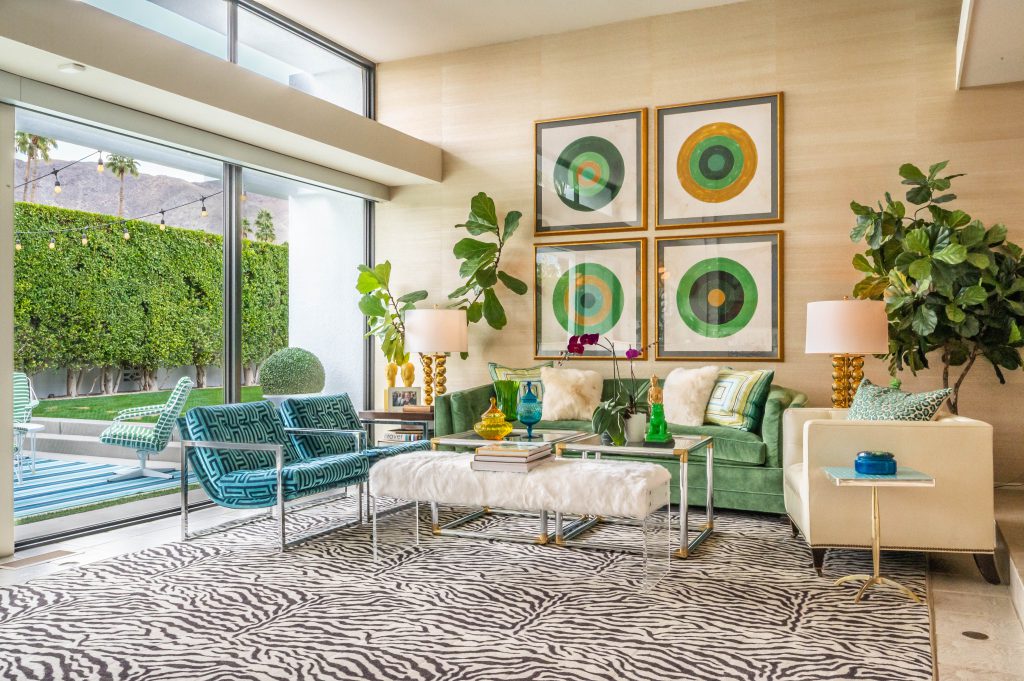 Stan Sackley is best known for a series of homes he created in "the Canyons" neighborhood of Palm Springs. Ostrow and Stoker believe Sackley's predilection for 'fast cars and fast women' left little room for legacy building, remaining overshadowed by other star-chitects in Palm Springs until now. Sackley's signature style of streamlined sightlines, high ceilings, clerestory windows, and walls of glass are creating a buzz among modernists in Palm Springs.
The Seventies Sackley showcases the architect's signature flourishes, as well as an expansive formal way entry that opens to the home's dining, kitchen, and living room. A unique feature of the home is the combination living room and media room that is separated by a see-through fireplace with stacked stone detail. Floor-to-ceiling glass walls line the back of the house and open out to the pool and uninterrupted views of the San Jacinto mountains.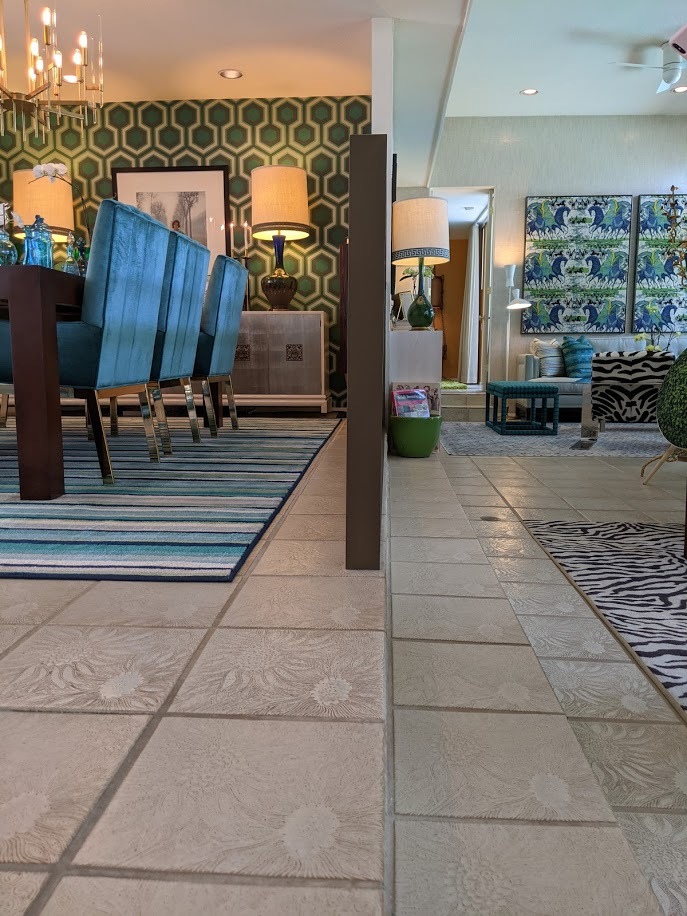 One of Ostrow and Stoker's favorite features are the original sunflower tile floors that sweep throughout the house.
Ostrow and Stoker thoughtfully blended vintage design treasures with standout pieces from their own brand, Grace Home Furnishings, for an eclectic yet sophisticated take on classic Palm Springs style.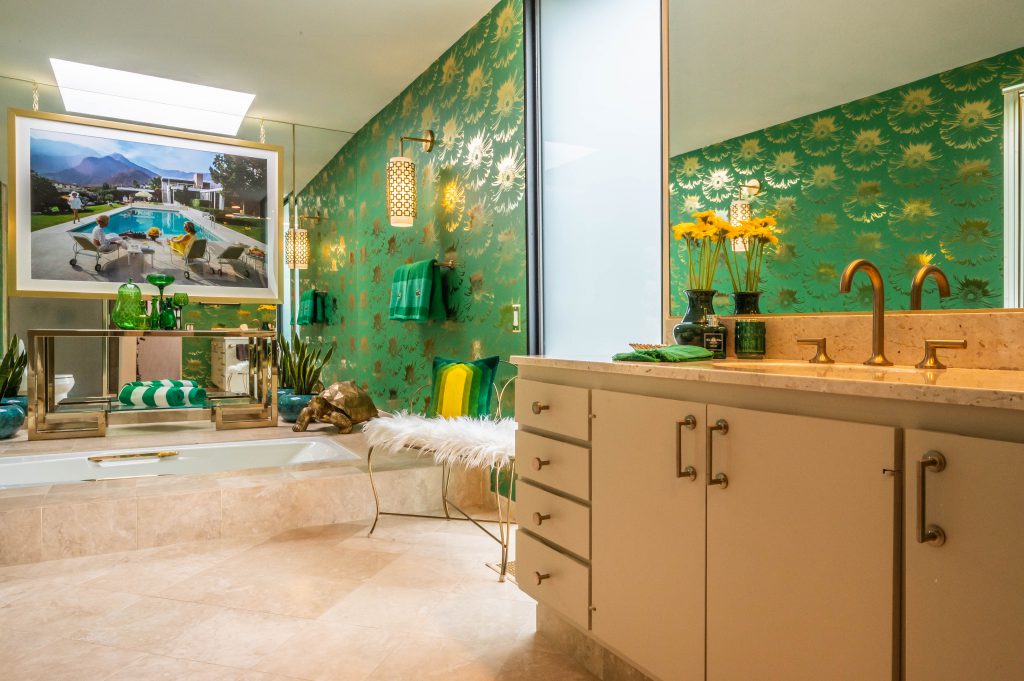 ---
All photos courtesy of Clinton Meyer, except where noted.