Modernism Week Announces Attendance and Economic Impact of Annual Festival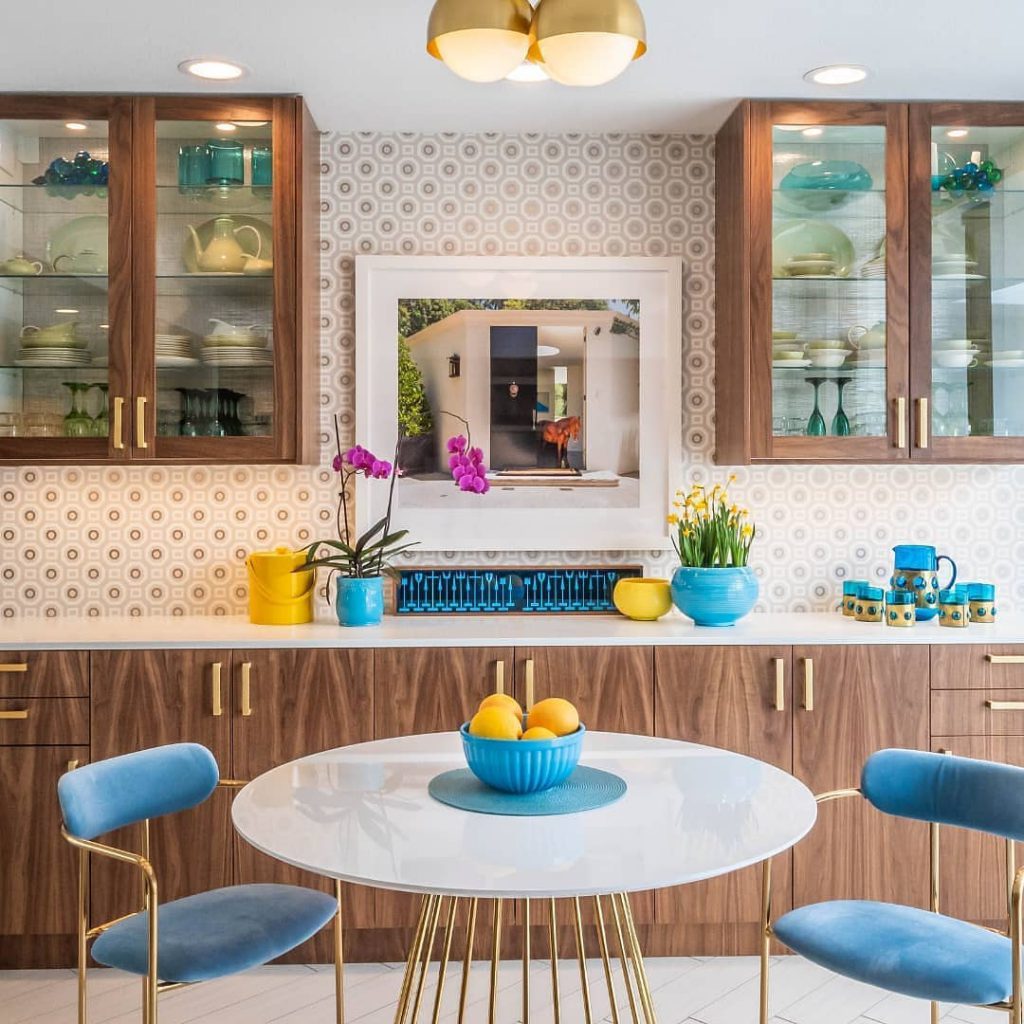 Modernism Week, which took place from April 8 – 18, 2021 in the Palm Springs area of Southern California, drew an estimated attendance of 14,000 with more than 30 events during the festival. Traditionally held in February, Modernism Week was moved to April this year because of the COVID-19 pandemic. Now in its 16th year, the festival was one of the first public in-person events to take place in Palm Springs in 2021 since the re-opening of businesses in California. Careful planning of the festival to focus on safety protocols produced an event that ran very smoothly and safely. Attendees of the various tours included many guests from out of state who had traveled to the region specifically to attend Modernism Week events.
Celebrating midcentury modern design, architecture, art, and culture in Palm Springs, the 11-day festival generated an estimated economic impact of $5,250,000 for area hotels, shops, restaurants, and other businesses from Palm Springs to Indian Wells and beyond. Worldwide media coverage generated more than 1.7 billion (1,768,972,000) media impressions, which is consistent with the figure generated in 2019. In addition, Modernism Week's Instagram following surpassed 120,000, a new record for the non-profit organization. Across Instagram, Facebook and Twitter, Modernism Week received more than 14 million cumulative impressions for the year.
Programs included home tours, walking tours, talks, and fashion events. Program highlights this year included tours of the two Modernism Week Featured Homes. "Sunburst Palms" is a 1956 Lawrence Lapham property completely renovated by H3K Design which featured a fun-filled and colorful take on classic midcentury modern design. "Seventies Sackley," a stunning 1975 Palm Springs residence designed by noted architect Stan Sackley, was offered by Grace Home Furnishings, and allowed participants to experience a seamless blend of contemporary furnishings and vintage pieces. Modernism Week top sponsors Brizo, Dunn-Edwards Paints, Ferguson Bath, Kitchen & Lighting Gallery, JennAir, and Willis generously contributed to these projects.
To ensure the safety of participants, staff and volunteers, Modernism Week took extreme care this year to ensure that all in-person programs limited interpersonal contact and required masks and social distancing. There were fewer programs offered this year, all with timed entry and limited capacity to control the traffic flow and the number of people on tour at any time. As a result, guests reported that the smaller tours provided a more intimate and personalized experience for viewing exquisite interior design and architecture.
Similar to previous non-pandemic years, the participants of Modernism Week came from all over the globe. While most attendees were from the United States, this year six other countries were represented, including Canada, the United Kingdom, Germany, Sweden and Kosovo. Nationally, attendees came from 47 states, with more than 63% of attendees coming from all over California. Regionally, Riverside County (including Coachella Valley) was represented by more than 31% of attendees, followed by Los Angeles, Orange and San Diego Counties.
This year, in place of the February in-person event, Modernism Week offered a 45-day Online Experience that featured video programming comparable to the caliber of programs that Modernism Week produces each year. The Online programs were so popular that Modernism Week is currently offering new web-exclusive video programs and additional encore presentations that were previously top-selling. The Modernism Week Online Experience is available now and will end May 15.
The festival continued to garner significant international and national media attention. Internationally, Modernism Week was covered by media from Australia, Austria, Brazil, Canada, Colombia, Croatia, France, Germany, Hungary, India, Indonesia, Italy, Jordan, New Zealand, Nigeria, Philippines, Portugal, Russia, Singapore, Spain, Sweden, Thailand, Turkey, United Kingdom, and Vietnam.
US media that covered the event included Architectural Digest, Associated Press, Atomic Ranch, California Home+Design, Conde Nast Traveler, Curbed NY, Departures Magazine, Dwell, Fodor's Travel, Forbes, The Hollywood Reporter, Houzz, Locale, Los Angeles Times, Mercury News, MSN, Ranch & Coast, Southern California Life, Sunset Magazine, Hollywood Times, USA Today, Wallpaper, Washington Post, Women's Wear Daily, and Yahoo! Regional media included Coachella Valley Independent, Desert Sun, KESQ, NBC Palm Springs, Orange County Register, Palm Springs Life Magazine, Gay Desert Guide, The Standard Magazine, and Press-Enterprise.
Later this year, Modernism Week will offer its annual Fall Preview from October 14 – 17, 2021 (tickets go on sale August 1 at 12 p.m. PST). It will stage Modernism Week 2022 from February 17-27, 2022 (tickets will be on sale starting November 1 at 12 p.m. PST).
For more information about future Modernism Week events, visit modernismweek.com and follow along on Facebook, Instagram, and Twitter.