In-depth guided architecture tours provide insights into significant midcentury modern buildings and rich architectural history of the area through June 2, 2024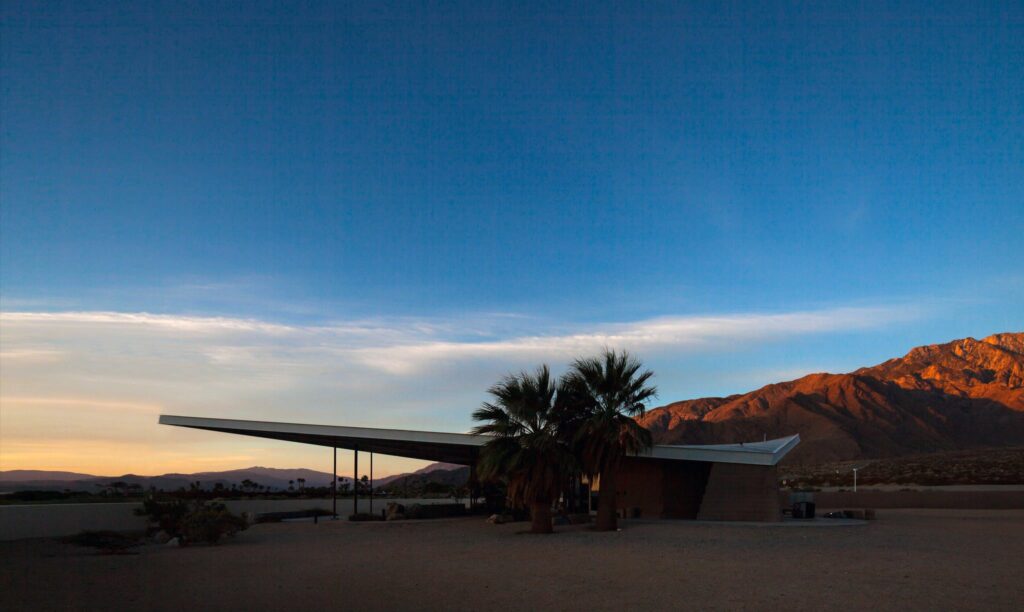 Modernism Week, the popular festival that highlights midcentury modern architecture, art, interior design, and vintage culture in Palm Springs, California, announced that it will resume its popular Architecture Tours by Modernism Week in October, 2024. These in-depth guided architecture tours enable participants to learn about the exciting architectural history of the Palm Springs area and experience midcentury modern culture and lifestyle.
"There is on-going demand for guided architectural tours beyond Modernism Week's annual festival programming," said Lisa Vossler Smith, Modernism Week CEO. "Our events take place in February and October, but architectural tourism in the area occurs all year long. These personalized tours now extend Modernism Week's respected reputation of offering informative and insightful tours throughout the season and eventually year-round."
Modernism Week partnered with PS Architecture Tours to provide these guided tours in the Palm Springs area. PS Architecture Tours is known to savvy cultural travelers for its intimate, in-depth tours exploring history, modern architecture and design conducted by Trevor O'Donnell. This partnership offers an affordable series of engaging mini-motor coach tours aimed at a growing audience of Palm Springs visitors and modernism fans. The 2.5-hour tours cost $120 per person and are available through June 2, 2024. 
The primary offering is a season-long series of in-depth survey tours for up to 22 guests that focus on the city's history and its rare collection of midcentury modern homes and buildings. Other tours include a range of custom private tours, educational tours, and tour services for corporate conferences and meetings. All tours are led by a small team of passionate, knowledgeable, professional guides.
"I'm delighted to have partnered with Modernism Week to expand our capacity and offer such high-quality tours throughout the season under this trusted brand," said Trevor O'Donnell, owner and operator of PS Architecture Tours. "People travel to Palm Springs from all over the world to see our famous collection of modern architecture, and these intimate tours provide an in-depth level of knowledge and insight about the buildings that have made our region so famous. We are so thrilled to be offering these Modernism Week again this year."
PS Architecture Tours was formed in 2014 by Trevor O'Donnell in conjunction with legendary tour guide Robert Imber. Since then, O'Donnell has cultivated a loyal following among cultural travelers from around the world and a collection of stellar reviews from enthusiastic tour guests on Tripadvisor.com and other popular social media platforms.
---