The MADE by series profiles leading voices in architecture and design. M is honored to welcome And And And Studio, a collaboration between principals Daniel Rabin and Annie Ritz. We sat with the creative duo to learn how modernism influences their work, what their ideal future project would be, and more.

Let's start with your point of view on modernism. Would you say that there are modernist impulses in your work, or modernist tenets from which you draw inspiration?
There are definitely aspects of modernism that influence our work.  It's hard not to appreciate the optimism and excitement that permeated through much of the ideas and buildings of that time. Almost seventy years on and there is still a sense of innovation and progress.  Practically speaking, in our work, especially the residential projects, we often look at how spaces were organized to create a sense of openness within the house while maintaining such a strong connection to the landscape.  What fascinates us with modernism is how a house's structure can become its organization and expression, and how different uses can occupy unexpected spaces.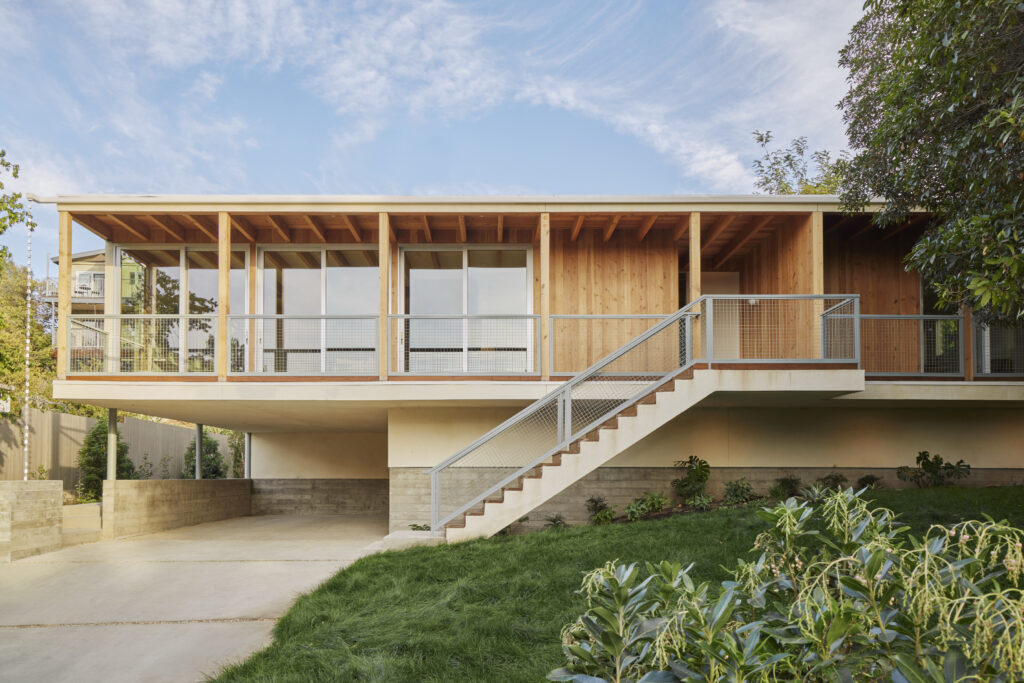 How would you describe And And And Studio's design aesthetic in a nutshell?
We have to come to see our work as walking the line between several different juxtapositions: can we make a space feel both sophisticated and playful? Can something be refined but a little bit odd? Or both minimal and warm? We try to play with these ideas to create work that is both inventive and unique; we're satisfied when elements of the design feel unexpected but absolutely just right at the same time.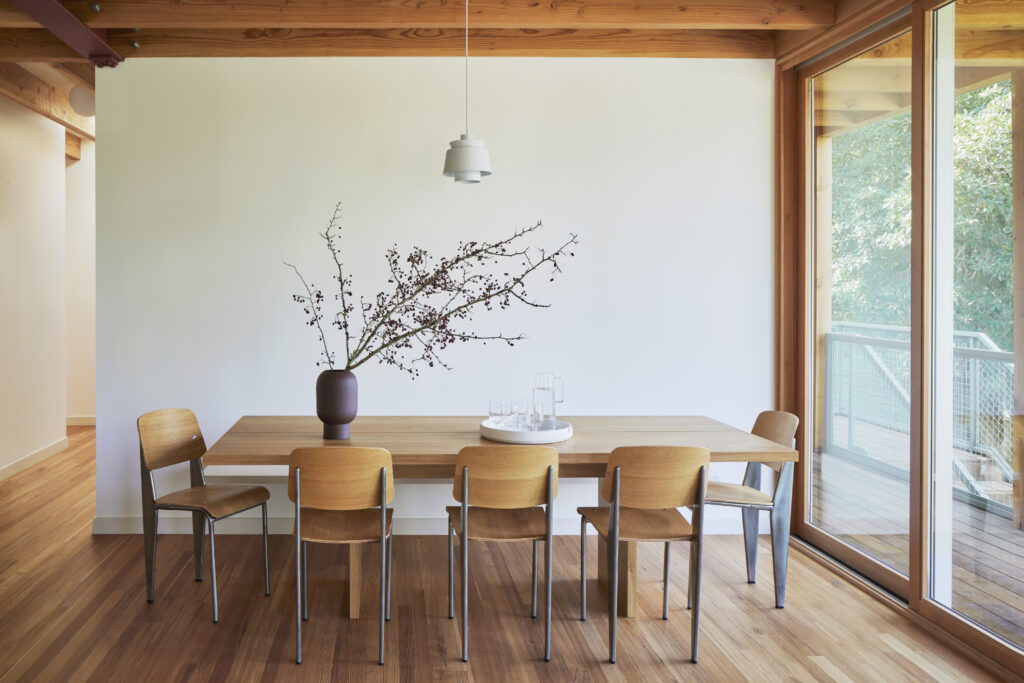 Who would you say is your favorite midcentury modern designer and what kind of influence have they had on your work?
Lately we've both been referencing Gio Ponti architecture and interiors.  In particular, his projects that blend and blur architecture, interiors and furniture, making each element vital to the other. We feel a strong kinship to that form of expression and holistic method of design and are able to design the architecture, interiors and do furniture selection for many of our projects.
What would And And And Studio's absolutely ideal future project be (other than your own home which you've already accomplished!)?
We tend to gravitate towards projects that allow us to work at different scales. Not only the architecture, but also the interiors, lighting and furniture. So we tend to not focus on any specific typology, but look for projects where we are able to explore how different ideas can percolate down from a larger overall structure to an intimate personal detail.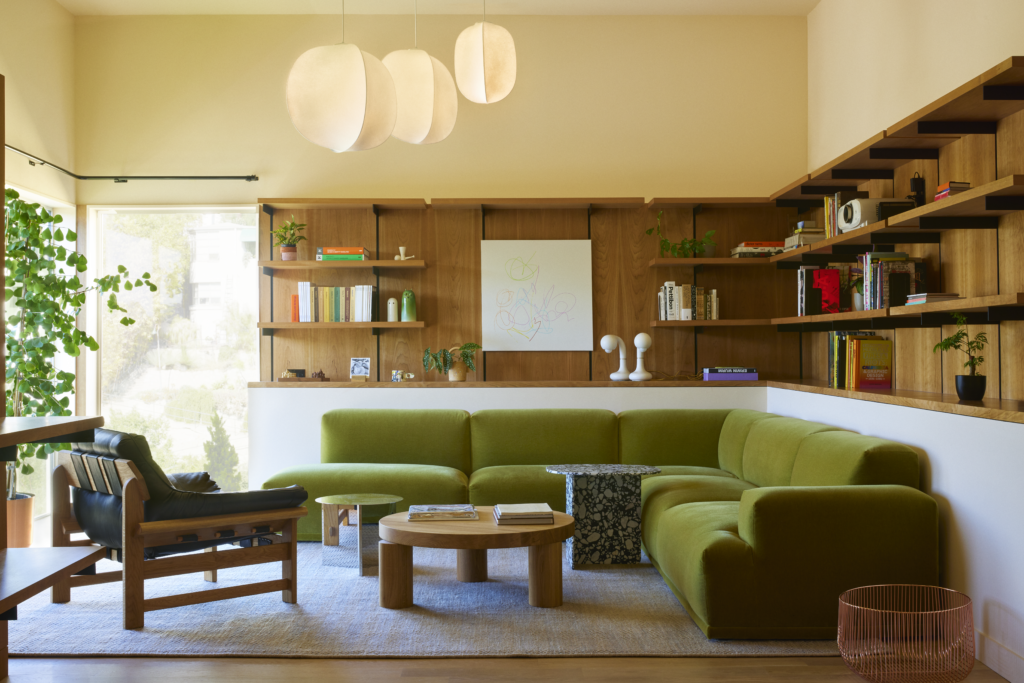 You haven't yet designed a project in Palm Springs. If you could design anything here, what would it be?
Palm Springs has such a unique atmosphere that it can be instantly recognized.  Whether it is the light quality, or the landscape, something that connects one to that sense of place would be ideal.  The Frey House II comes to mind where literally the mountain side comes into the house juxtaposed by the delicate softness of a wrap around curtain.  We would be excited to explore the connection between the landscape and environment in residential form as well.
---
Images courtesy of And And And Studio