We're honored to welcome Jeanne Gang, FAIA to the Modernism Week stage as next year's Keynote Speaker.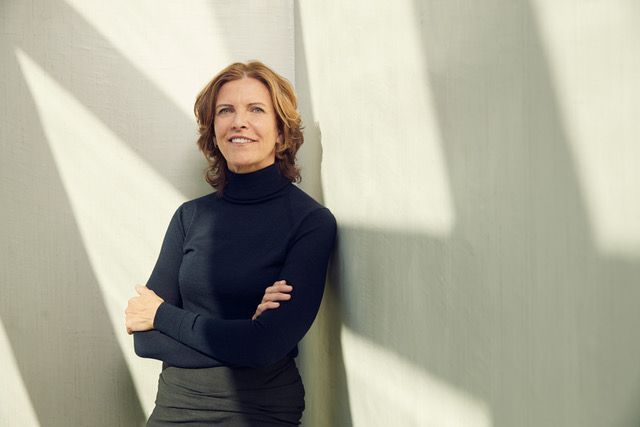 Each year, Modernism Week invites a distinguished member of the design community as the featured Keynote Speaker. Past speakers have included Martyn Lawrence-Bullard, Moshe Safdie, and Daniel Libeskind.
In 2022, world-renowned architect Jeanne Gang, FAIA, will be delivering Modernism Week's Keynote Presentation on February 19, 2022.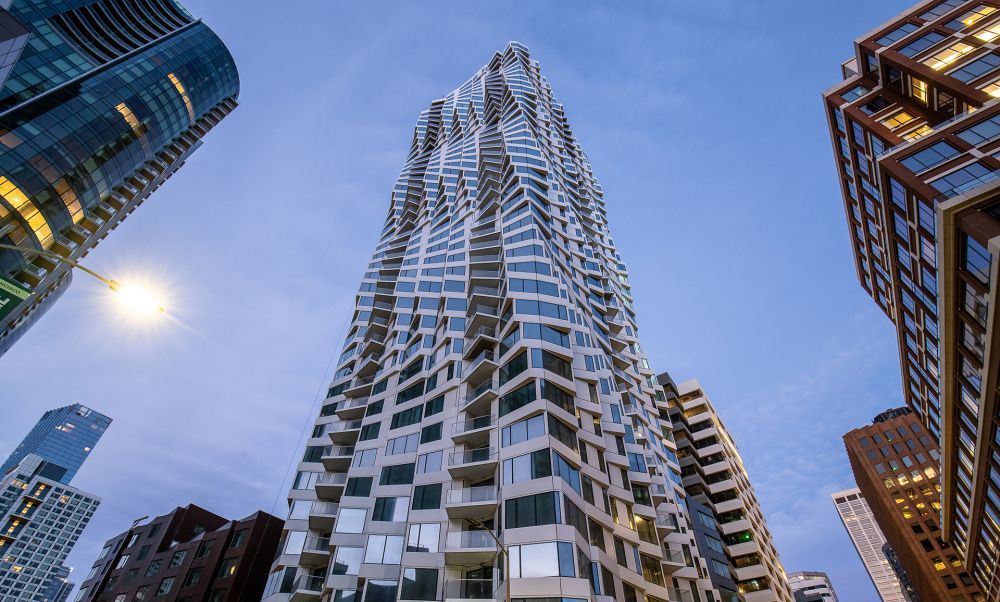 Jeanne Gang is the founding principal and partner of Studio Gang, an international architecture and urban design practice headquartered in Chicago, with offices in New York, San Francisco, and Paris. Founded in 1997, her firm has matured into a global powerhouse, with work around the world.
Drawing insight from ecological systems, Jeanne is recognized for a research-based design process that foregrounds the relationships between individuals, communities, and environments. Her analytical, sustainable and creative approach has produced projects across scales and typologies.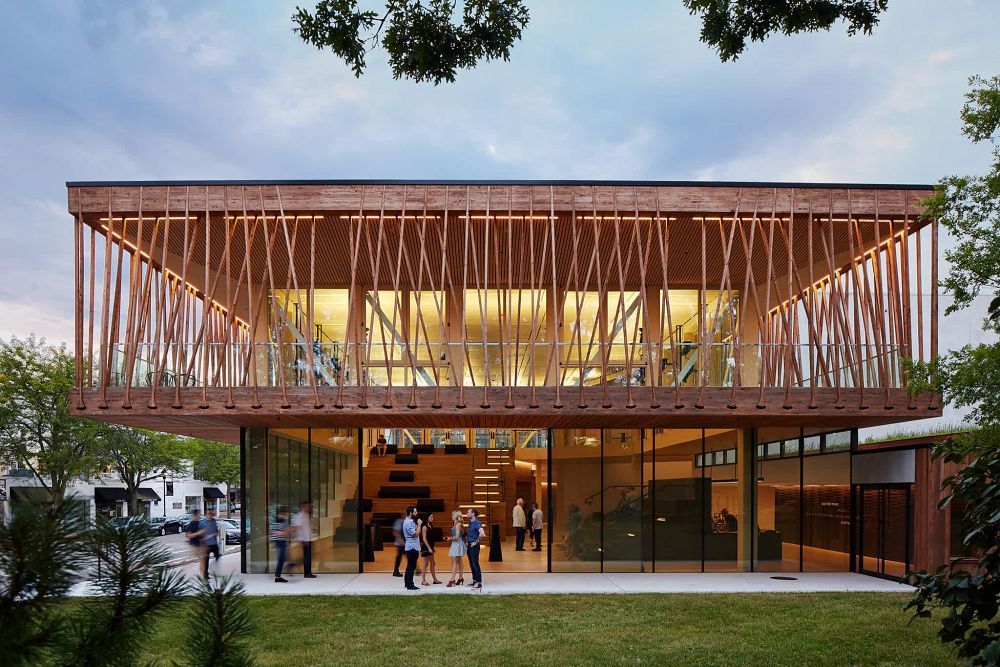 Studio Gang's diverse, award-winning body of work ranges from cultural centers that convene diverse audiences and public projects that connect citizens with ecology to installations that challenge material properties and high-rise towers that foster community. Notable among these are Writers Theatre, a professional theater in Glencoe, Illinois; the Arcus Center for Social Justice Leadership at Kalamazoo College in Kalamazoo, Michigan; and the 82-story, undulating Aqua Tower in Chicago (the second tallest woman-designed building in the world).
Her ongoing work includes major cultural and civic projects throughout the Americas and Europe, such as an expansion to the American Museum of Natural History in New York City; a new United States Embassy in Brasília; the University of Chicago's European hub for study and research in Paris; a unified campus for the California College of the Arts in San Francisco; and the new O'Hare Global Terminal in Chicago. Mixed-use towers in Toronto, Amsterdam, Los Angeles and Honolulu are also underway.
Intertwined with built work, Jeanne and the Studio also develop research, publications, and exhibitions that push design's ability to create public awareness and give rise to change—a practice Jeanne calls "actionable idealism." The Studio has championed innovative design strategies to improve ecological biodiversity in cities, including bird-safe building techniques and an experimental prairie ecosystem on the rooftop of their Chicago office. At the same time, Jeanne has challenged the status quo in professional practice by closing the gender wage gap in her company and encouraging her colleagues to follow suit.
Jeanne is a Professor in Practice at the Harvard Graduate School of Design, her alma mater, where her teaching and research focus on the cultural and environmental aspects of buildings' reuse. She is the author of three books on architecture, including a monograph of the Studio's work, Studio Gang: Architecture (2020). Her work has been exhibited widely, including at the Museum of Modern Art, the International Venice Architecture Biennale, and the Art Institute of Chicago.
A MacArthur Fellow, 2017 William A. Bernoudy Architect in Residence at the American Academy in Rome, and an elected member of the American Academy of Arts and Sciences, Jeanne has been honored with the Cooper Hewitt National Design Award in Architecture and was named one of 2019's most influential people in the world by TIME magazine. Further accolades include Architectural Review's Architect of the Year, the Louis I. Kahn Memorial Award, and the Marcus Prize for Architecture.
---
Please join us for this exciting Keynote Presentation with one of today's leading voices in architecture and design.
Keynote Presentation: Jeanne Gang, FAIA, 'Making Architecture'
February 19, 2022
1:00 p.m. to 2:00 p.m.
Palm Springs Art Museum – Annenberg Theater
Jeanne will be present to sign her book Studio Gang: Architecture following the presentation until 3:15 p.m. A limited reception, catered by Eight4Nine, will take place from 2:00 p.m. to 4:00 p.m. in the Museum's Elrod Sculpture Garden and requires the purchase of a VIP Seating with Reception ticket.
Tickets:
General Admission ($45)
Preferred Seating ($60)
VIP Seating with Reception ($125)
---
Images courtesy of Studio Gang