Experience Modernism Week – October through the eyes of a true modernism enthusiast!
Modernism Week – October is just around the corner (October 19-22), and we're excited to welcome a new Mod Squad to take us behind the scenes of the ultimate celebration of midcentury architecture, design, culture, and more.
First up, meet Ken MacIntyre, the talented mind behind Modtraveler.net!
A self-proclaimed "modernism enthusiast" with a background in public relations and fine arts, Ken MacIntyre splits his time between Vancouver, BC and Palm Springs, much like he splits his passions for photography and writing. Ken's love for all things midcentury modern — including architecture, classic cars and vintage neon signs — dominate his popular Instagram feed (@modtraveler), and were the inspiration for his website, Modtraveler.net, a travel resource he created for like- minded atomic age enthusiasts. Ken is also the author of Reel Vancouver: An Insider's Guide to Hollywood North and CoCo Cabana: Designed for Gracious Living, as well as a contributor to Atomic Ranch Magazine.
Read on to see what "modernism" means to Ken.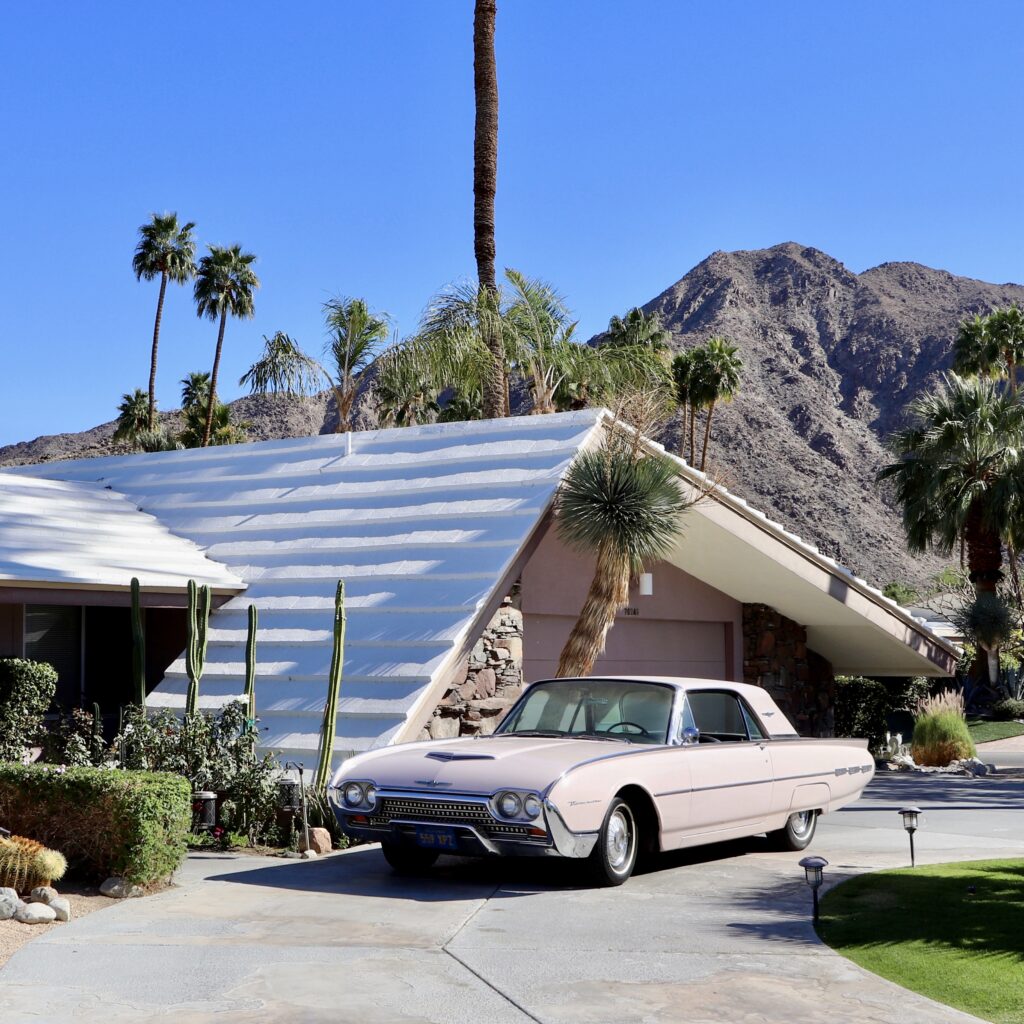 KM: "For me, this is the quintessential Palm Springs shot … even though I took it in Indian Wells! A period-appropriate 1962 Ford Thunderbird and a mid-century modern home which seamlessly integrates with the surrounding beauty of the Coachella Valley. Its architect was Charles W. Doty, and it was designed and built between 1961-1963. This image encapsulates everything that comes to mind when I think of the term 'desert modernism'."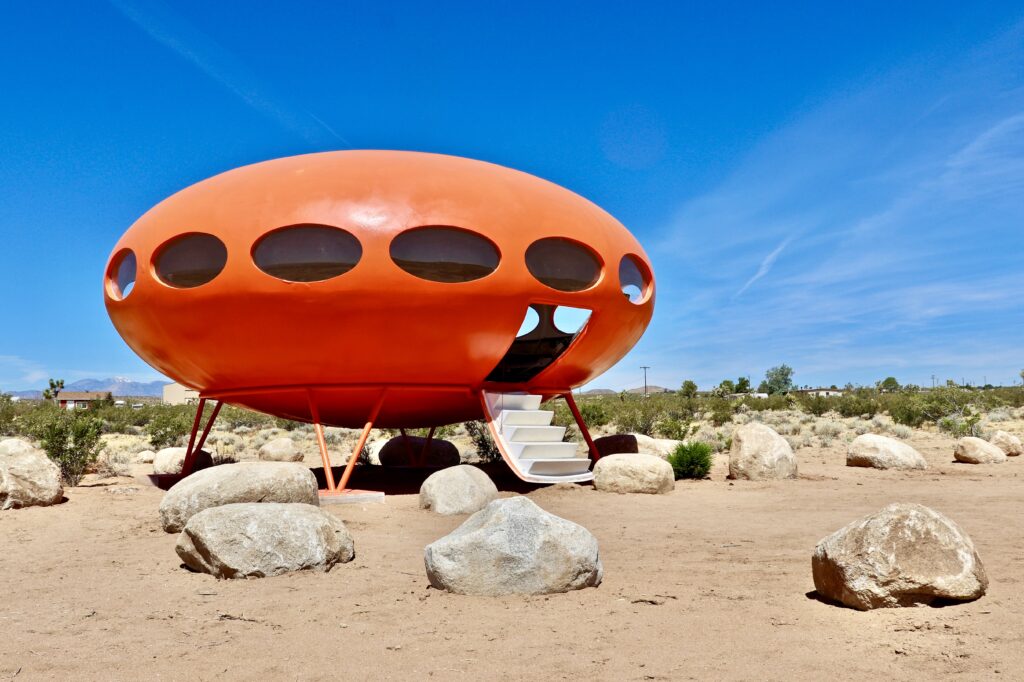 KM: "Designed in 1968 by Finnish architect Matti Suuronen, the Futuro House is an Atomic Age oddity. When I photographed this Futuro in the high desert near Joshua Tree Nation Park, what struck me was the juxtaposition of its Jetsons style appearance against the topography of the desert. Call it modernism, call it futurism … to me it represents the optimism of the post-war atomic age when anything seemed possible, and good design was only limited by the imagination."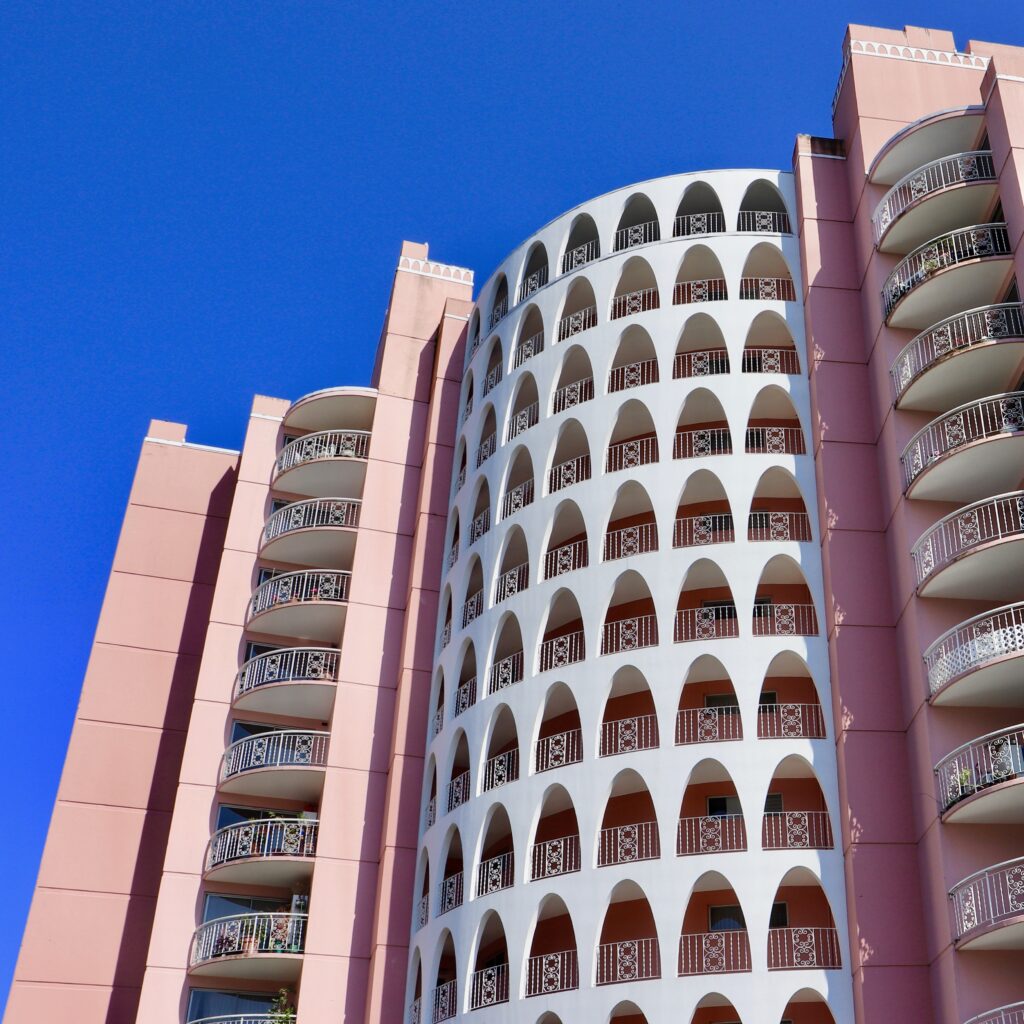 KM: "This photo of the Villa Maris apartment building, located oceanfront in West Vancouver, BC, evokes a sense of inspiration and transformation. Built in 1965 at a time when its neighborhood was in transition, it represented a better way of life for many, post WW II, and broke with traditional architectural forms. Part Miami Modern and part Hollywood Regency, the Pink Palace, as it's known to locals, is a building I've returned to photograph often and it never disappoints. It's 'modernism' in the truest sense."
---
Follow Ken at @modtraveler for more design inspiration during Modernism Week – October 2023.
---
Images courtesy of Ken MacIntyre.