If real estate is the new porn in Palm Springs, then Thomboy Properties are its new stars.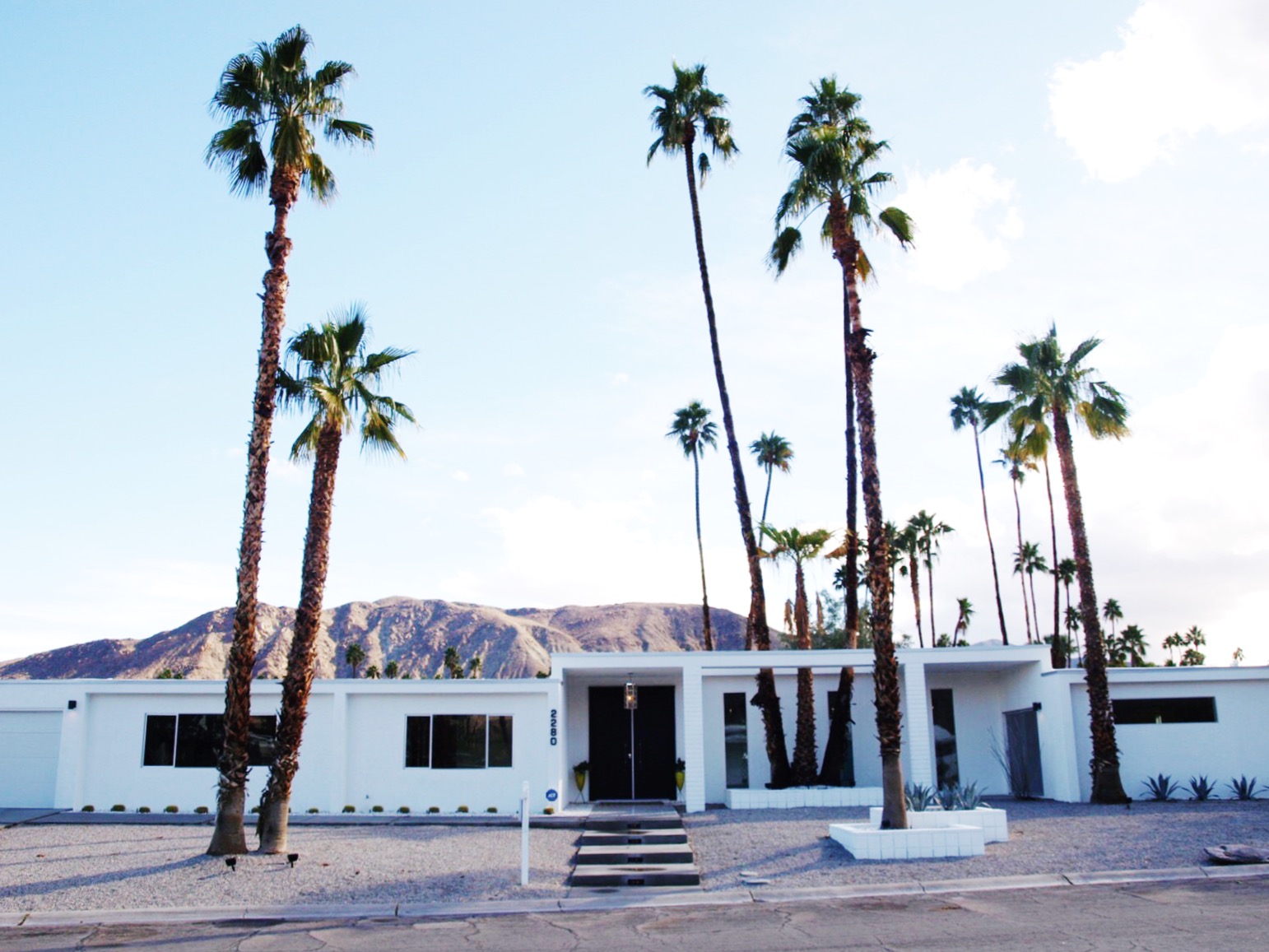 In this town, midcentury architecture reigns supreme.  It's sexy, let's face it.  Modernism Weekly sat down recently with Jackie Thomas and DeeAnn McCoy, the dynamic duo behind Thomboy Properties, to understand how these high-powered corporate executives decided to make the move to Palm Springs, becoming the new darlings of Palm Springs scene.
"Real estate is the new porn," says Thomas.  "It's essentially a sport."
This all-star design/build team that has restored and resold 16 midcentury architectural homes since they opened up shop in Palm Springs in 2010.  Risking everything, Thomas and McCoy left behind elite jobs in the corporate world in Portland (McCoy ran her own advertising agency, Thomas worked for Nike in global brand marketing) to pursue their dream: the good life in Palm Springs.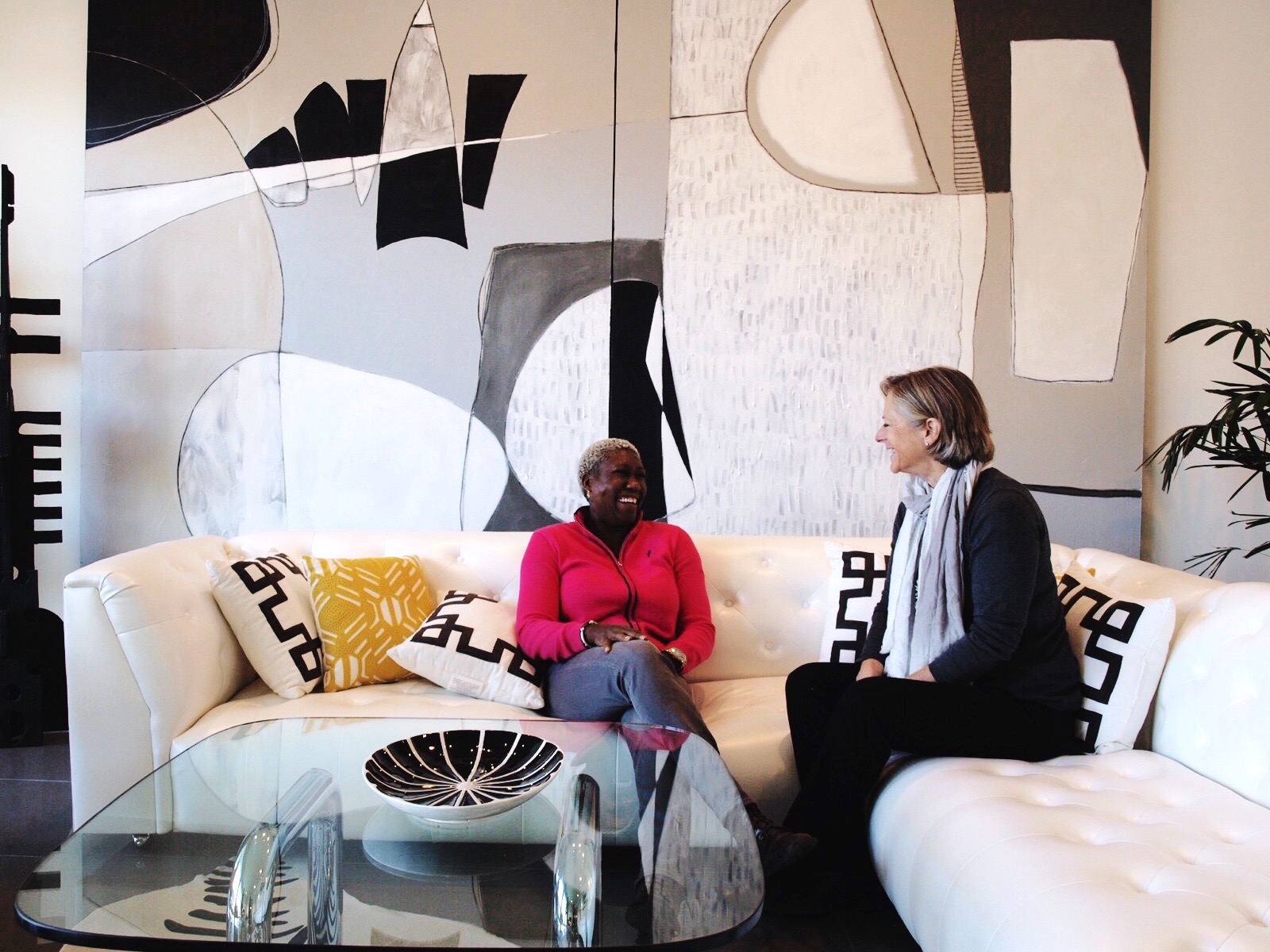 "We'd been coming down (to Palm Springs) a long time, separately and together," explains McCoy, sitting on a pristine white couch with partner Jackie Thomas in one of their newly renovated properties.  "We put a plan in place to transition out of our corporate jobs in 2010.  We just really wanted to pursue our passion for midcentury architecture, design, fashion.  This was the mecca of sunshine, golf.  It had everything for us."
They wasted very little time before launching Thomboy Properties, hanging out their shingle in summer 2010, closing on their first property in November.  "I begged for the month of May (off) before DeeAnn dropped the hammer," quips Thomas.  "It was great. Our golf handicaps went down for a while.  But now they're back up."
While their golf handicaps have increased since starting Thomboy Properties, so too have real estate values, making their company one of the leading edge residential development companies in Palm Springs.  Both Thomas and McCoy are involved in the planning and design of each project.  After renovating a few of their own residences in Portland and Central Oregon, the creative couple discovered a natural knack for construction.
"Our skills have transferred nicely," says McCoy.  "Because when you think about it from a process standpoint, with the budgets, timelines, and schedules, and you add in the creative vision element, it's good foundation for success."
McCoy tends to handle the fine details.  She admits to having a fascination with perfectly smooth drywall and gant charts.  Jackie tends to handle all things outdoor, from the pool to the landscaping.  "Jackie doesn't want to look at a gant chart," jokes McCoy.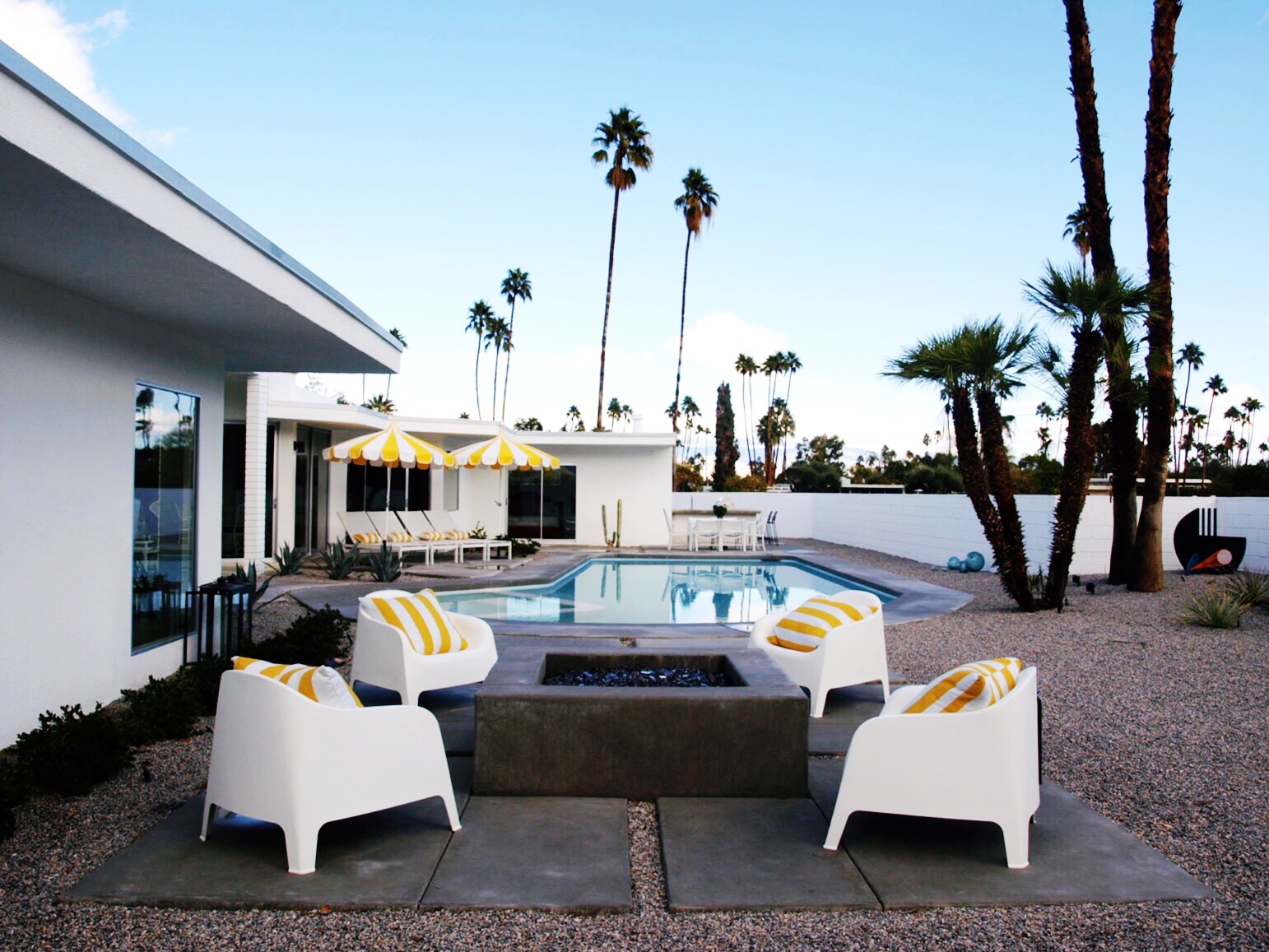 When asked about which might be their favorite project to date, they both answer diplomatically that it's like asking parents which is their favorite child.
"We tend to stay in the neighborhood," says McCoy.  Thomboy Properties has renovated and sold 10 properties on the course to date.  "And we've done a couple in Deepwell Estates and Racquet Club Estates."
Taking on the role of architectural archeologists in some cases, Thomboy Properties takes restoration seriously, making midcentury authentic, both then and now.  That doesn't mean they didn't get a bit starry eyed the first time they had the opportunity to work on a butterfly Alexander home.
"It was like a treasure," remembers Thomas.  "A  house that looked like a moroccan manor, overgrown and stuccoed solid.  But under that stucco we discovered beautiful decorative block work."
"We like to respect the past but bring it into the future," adds McCoy.
Learn more about Thomboy Properties during Modernism Week at The Female Factor: Women in Design, an all-star panel conversation with other leading ladies of design, Laura Kirar and Jaime Rummerfield.  The dialogue will be moderated by style experts Steven Stolman and Pamela Fiori.  Guests are invited back to one of Thomboy's signature properties for a cocktail reception after the panel conversation at CAMP.  Get tickets here.
Thomboy Properties Faves & Finds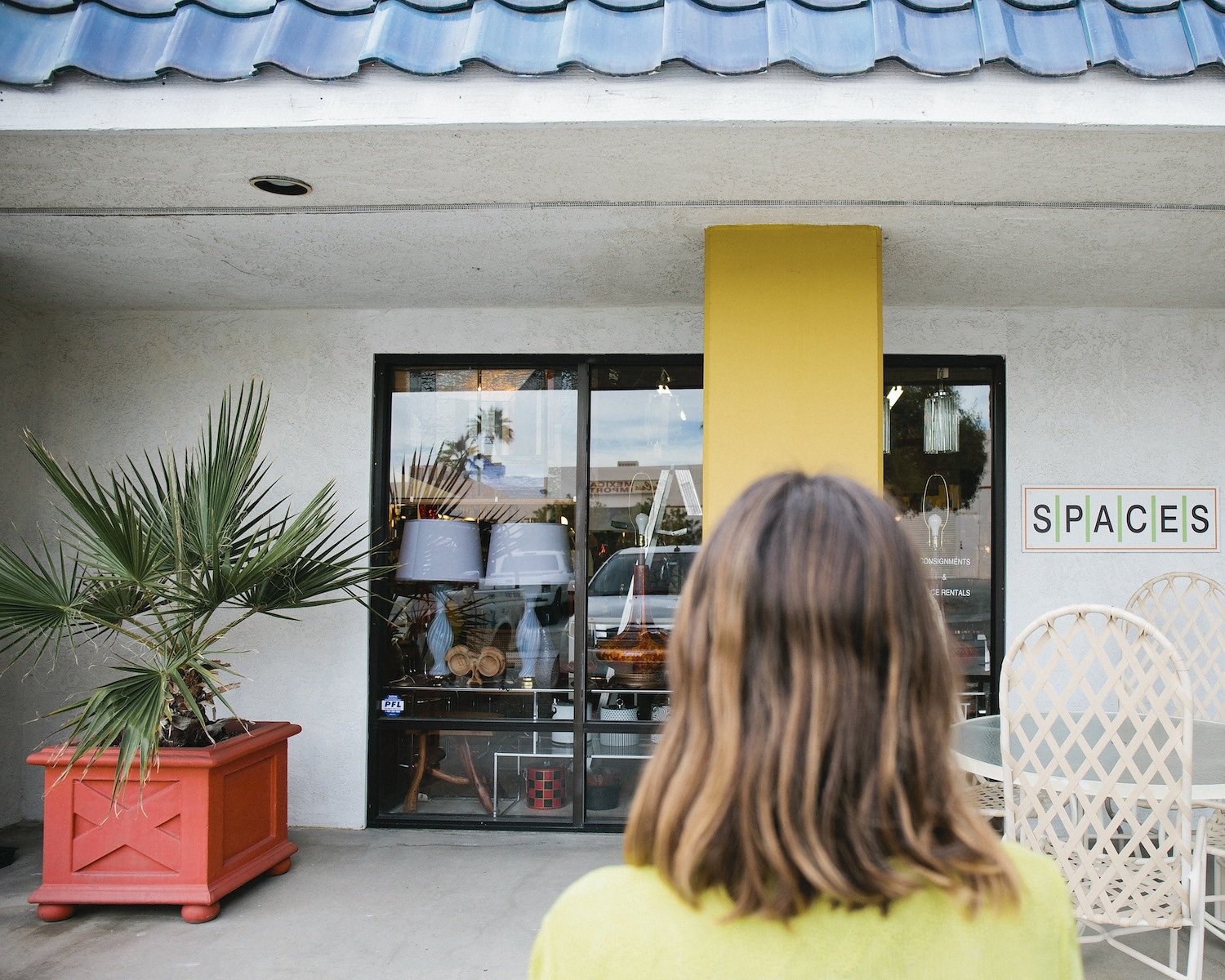 SHOP: Spaces is what would formerly be called a collective dealer's space on a few very cool blocks of shops that were recently featured in Vogue, along with Hedge.  Jackie and DeeAnn like to just hang out at these special spots because you'll never know what you'll find.  Look for a gorgeous glass and brass table that they snagged at Spaces in the house where the Female Factor cocktail reception will be hosted.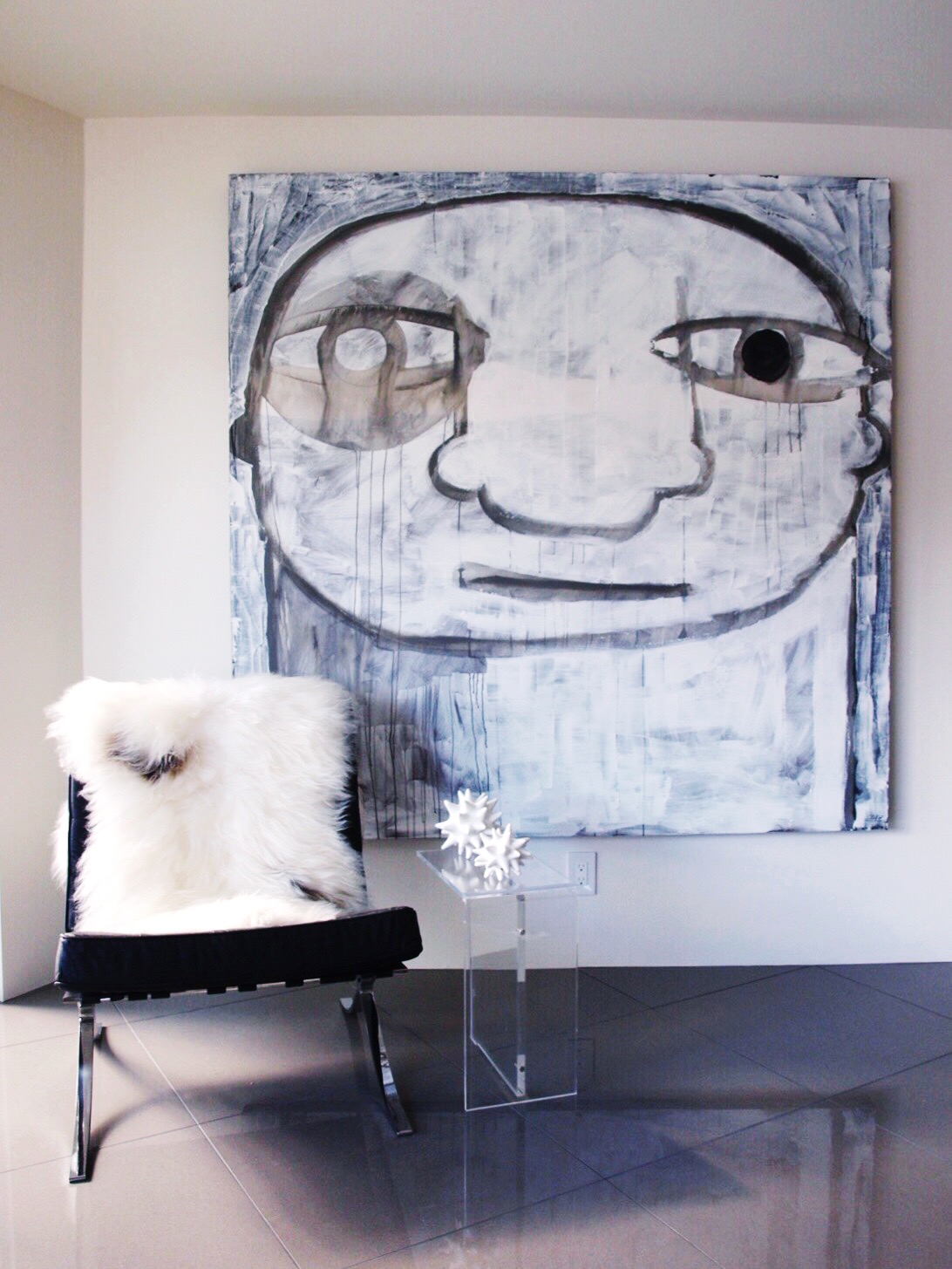 ARTIST: Palm Springs artist Shawn Savage provides all the art for Thomboy Properties. Look for a rendition of his smoking man in all of their homes.  His art often sells with the homes.
TRICKS:  Thomboy Properties has been doing a lot of re-upholstering lately, bringing back to life various original furniture pieces discovered in the homes before construction, like this pristine midcentury sectional.  Keeping original pieces lends soul to their projects.
Photos: Christine Joo for Modernism Week