Get to know acclaimed Desert Modernist architect William F. Cody.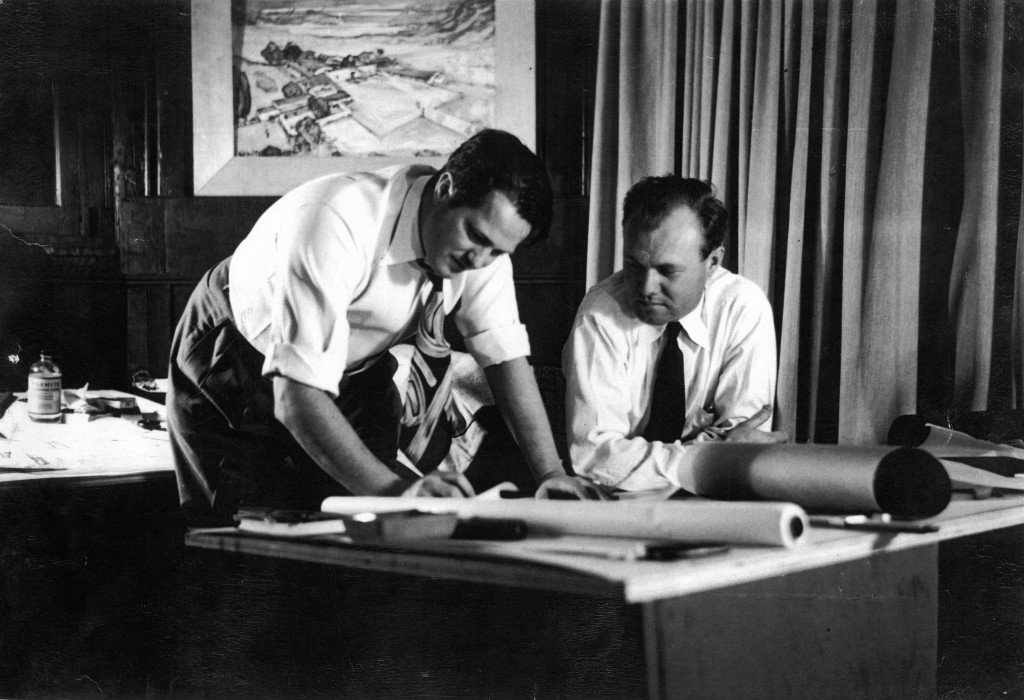 Born in 1916 to a haberdasher and interior designer in Dayton, Ohio, architect William Francis Cody, FAIA's foray into the world of design began at an early age. Influenced by his mother's love for art and architecture, Cody's humble design roots began with designing and building stage sets for school plays during high school. His career quickly developed and resulted in a number of public and private design commissions for the Del Marcos Hotel, Abernathy Residence, the Palm Springs Spa Hotel, L'Horizon Hotel, and clubhouses for some of Palm Springs' most exclusive country clubs (Thunderbird, Tamarisk, Eldorado, Seven Lakes, and more).
Among the last projects in which Cody is credited as the designer were St. Theresa Parish (1968) and the Palm Springs Library Center, designed 1972 and completed in 1975. Cody suffered a debilitating stroke in 1973 that ended his architectural career, although the firm continued on for several years. Cody died in 1978 leaving behind a legacy of important contributions to what is known today as Desert Modernism – his career continues to serve as an inspiration to successive generations of architects.*
In celebration of the 100th birthday of this celebrated desert modernist architect, Modernism Week is proud to present the following events featuring the work of William F. Cody:
Films
Saturday, February 13: World Premiere Film: "Desert Maverick – The Singular Architecture of William F. Cody"
The screening will be followed by a conversation with the director Leo Zahn and special guests. Focusing on Cody's work in Palm Springs, from the Del Marcos Hotel to St. Theresa Parish with many excellent interior views, the film includes several notables from the local architecture community including Alan Hess, Sidney Williams, Adele Cygelman, Ron Marshall, Peter Moruzzi, Frank Urrutia and Winilyn Brady Cody.
Saturday, February 20: Film Screening and Tour of William Cody's St.Theresa Parish
Tour one of William Cody's last works, St. Theresa Parish, view an encore screening of the new documentary "Desert Maverick – The Singular Architecture of William F. Cody" and support the ongoing restoration of St. Theresa Parish.
Tours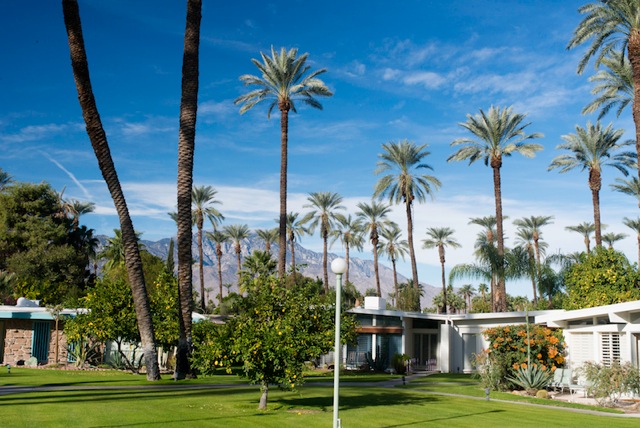 Saturday, February 13: Racquet Club Garden Villas Tour
Admirers of the classic, midcentury desert modernism style epitomized by Cody can now see his work up close in a special tour of the Racquet Club Garden Villas. The 37 units were originally designed as a series of weekend cottages for the Hollywood elite, and recently received the Palm Springs Historical District designation.
Sunday, February 14: Racquet Club Garden Villas Tour
Explore the flat roofs, floor-to-ceiling glass, and concrete shadow block walls of this private oasis during the second day of the Racquet Club Garden Villas Tour. Magnificent mountain views and the lush landscaping by Phil Shipley also make this tour a must-see. This tour's proceeds will help fund renewed Shipley-inspired landscaping and a fence around the swimming pool, which is a central feature on the property.
Tuesday, February 16: James Logan Abernathy Residence Tour
Designed by Cody for millionaire socialite James Logan Abernathy in 1962, the 4,680 square foot pavilion-style home features a stunning interior (designed by Darren Brown Interior Design) which is liberally appointed with rare midcentury furniture and decorative arts by a host of important French and American craftsmen and designers.
Saturday, February 20: William Cody Country Club Homes on Tamarisk Fairway
Discover one of the hidden treasures of Rancho Mirage at William Cody's Country Club homes at Tamarisk Fairways and the first Historic District in the City of Rancho Mirage.
Party
Thursday, February 18: Mad Men Affair at the Abernathy House
Join us as we conclude our celebration of a day of Mad Men events with a poolside soiree at the stunning Abernathy Residence, designed by Cody in 1962. Rarely open to the public, this gorgeous pavilion-style house with breathtaking vintage decor will be open for tours throughout the evening. The amazing creative team who brought the scenes in Mad Men to life through set and costume design will also join the party.
See more work from this acclaimed architect in "The Desert Modernists: The Architects Who Envisioned Midcentury Modern Palm Springs," a 144-page book covering twelve groundbreaking architects and photographs of their most influential Desert Modern buildings. Click to order online.