First established in 1946 in the Yucca Valley, the Pioneertown Motel was the backdrop to more than 200 Western films with period­-appropriate storefronts. In 2014, Matt and Mike French, brothers from Portland, Oregon purchased the Motel and embarked upon a remodel. They called upon Mod Squad 2016 alum and Portland­-based interior designer and stylist Casey Keasler to update the motel, creating a mecca of desert style for creative ­types who are flocking to the area to relax, unplug and recharge.
With years of experience designing retail experiences and residences alike, Keasler lent her styling skills to the 20-­room property. Drawing inspiration from old photographs of the property, newspaper clippings and antique guidebooks, Keasler retained the Motel's original rustic appeal, while creating a modern vibe.
The Pioneertown Motel has become a desert darling of Instagram due to a picture­-perfect use of serape textiles, native plant life, industrial lighting and original signage. The visuals created on­site succeeded at reinforcing the Motel's modern brand, not surprising, considering Casey's experience styling photo shoots for iconic visual brands like Madewell, Atelier Ace and Coca­-Cola.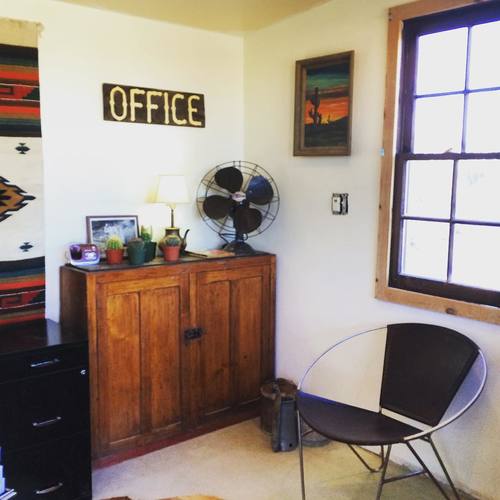 Perfect for a quick out of town getaway or for larger group events, the Motel succeeds at offering the perfect backdrop to nature, stargazing and exploring.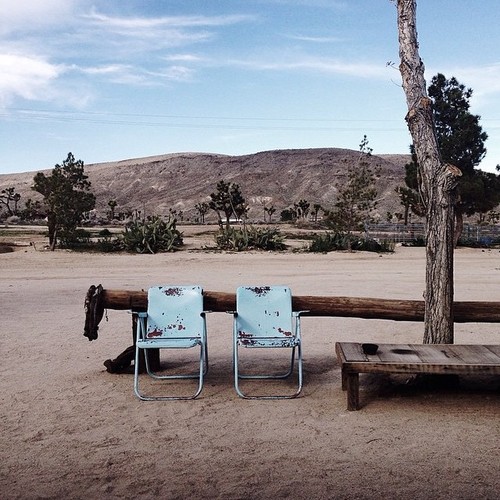 Read more about the Pioneertown Motel here and about Casey's inspiration here.
Photo credit: Pioneertown Motel