Experience the Baltic through a modernist eye! Mark your calendars for our next ModernismWeek@Sea adventure, July 9-21, 2022.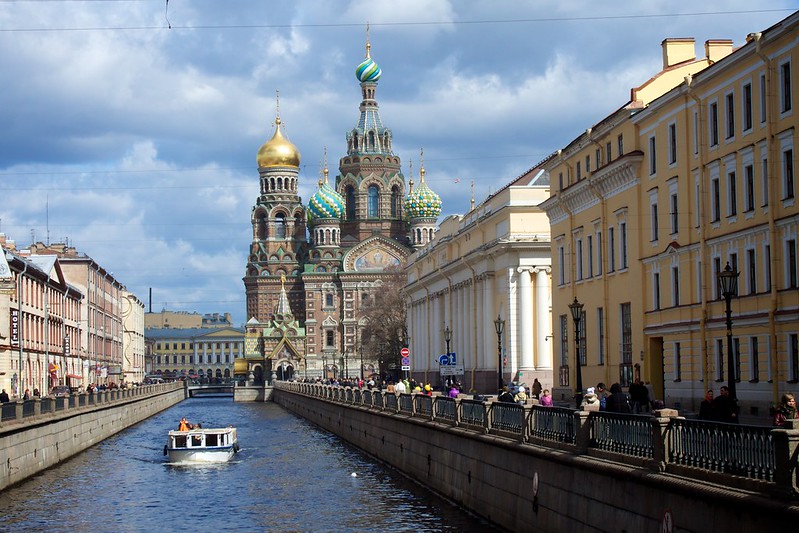 As we move closer to a safer, post-pandemic world, we're looking forward to traveling again. We're thrilled to announce the destination for our next ModernismWeek@Sea 2022 excursion: the Baltics!
The 12-day cruise will depart from London, UK on July 9, 2022 and end in Copenhagen, Denmark on July 21, 2022. Click here to book your reservation.

Join Modernism Week's Executive Director, Lisa Vossler Smith, for ModernismWeek@Sea aboard Oceania's Marina. This 12-day cruise will visit seven culturally significant ports in the Baltic region that demonstrate how modern influences in architecture and design have been artfully folded into these sometimes ancient cities. Modernism Week guests will explore Denmark, Germany, Sweden, Finland, Estonia Poland and Russia through special Modernism Week- curated parties and tour.
In addition to participating in a rich array of optional port excursions offered by Oceania Cruises, ModernismWeek@Sea participants will be able to enjoy several private events especially organized for this group such as "Bevvies on the Baltic" ," "Summer Soirée" and "From Russia with Love – Vodka Martini Party".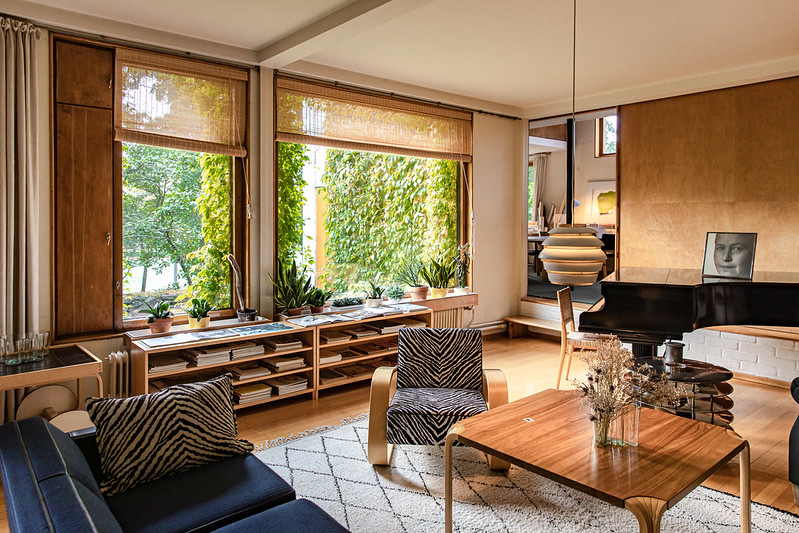 One of the highlights of the ModernismWeek@Sea cruise will be an optional tour in Helsinki to visit architect Alvar Aalto's studio and house. The Aalto House, completed in 1936, is a classic example of this noted designer and architect's style that embraced individual expression, uniqueness of design and uncharted experimentation.
In addition to other complimentary ModernismWeek@Sea events, guests may choose to participate in optional limited-participation opportunities including a "Mod Bites" hands-on cooking class that will showcase favorite midcentury hors d'oeuvres of the era. A highlight onboard will be an exclusive dinner limited to 24 guests in the extravagant "La Reserve by Wine Spectator" dining room hosted by Lisa Vossler Smith. Oceania has partnered with France's esteemed Moët & Chandon to create the Dom Pérignon Experience at La Reserve, an exuberant six-course gustatory indulgence that pairs each course with a special Dom Pérignon vintage.
Additional port highlights will include:
London (Portsmouth), United Kingdom – London is bustling, vibrant, multicultural and cosmopolitan. London is both old and new, a place where traditional pubs rub shoulders with the newest cocktail bars and its most ancient castle is right next door to its newest skyscrapers. From the palaces of shopping to the real Buckingham Palace, London really does have it all.
Skagen, Denmark – A centuries-old fishing village, Skagen is perched along the windswept sand dunes at the northernmost point of Denmark, where the North Sea and the Baltic merge in a frenzy of crashing currents. The town has long been depicted by painters because of its spectacular scenery, charming communities and the remarkable quality of its light, inspiring a group of artists known as the Skagen Painters.
Kiel, Germany – The grand harbor and seaside promenade take center stage in this historical maritime city that's the gateway to the famed Kiel Canal. Top choices include the maritime- focused Schifffahrts museum, Aquarium GEOMAR, Botanical Gardens Kiel and of course, stopping at a café along the promenade to enjoy the ever-changing vista of the harbor.
Karlskrona, Sweden – Established in 1680 when Sweden was a great military power, Karlskrona was founded as a naval port, and the city's rich maritime and architectural heritage have earned it the designation of UNESCO World Heritage Site. Many Baroque buildings remain intact, such as those on the grand main square, Stortorget.
Stockholm, Sweden – Spend a marvelous day discovering this lovely city and its beautiful buildings. Visit the charming Old Town, medieval Gamla Stan, the elegant royal palace, the wonderful parks and the impressive Vasa, the magnificently restored 17th century warship that sank in the harbor on her maiden voyage.
Helsinki, Finland – Admire the city's stunning modern architecture, visit its lovely parks and bustling open-air market. Take a harbor cruise past forests, beaches, villas and a ruined Suomenlinna fortress that spans five islands.
Tallinn, Estonia – Step back in time as you walk through this beautifully preserved medieval town and discover its upper and lower levels, the guild houses, the churches and squares, the famous apothecary shop and the exquisite town hall. See delightful parks, Baroque palaces and a ruined 15th century convent.
St. Petersburg, Russia – Explore breathtaking St. Petersburg and cruise its canals. Visit the Peter and Paul Fortress, the fabulous onion-domed cathedrals and the palaces – from the immense Winter Palace, now the Hermitage Museum, to the fabled Catherine's Palace and Peterhof outside the city. Enjoy an evening of ballet or traditional Russian song and dance or take a day trip to Moscow.
Gdansk, Poland – Enjoy the old medieval quarter of this Baltic jewel and see the lovely Golden Gate, the astonishing 15th century Artus Court, beautiful St. Mary's Church and Oliwa Cathedral, renowned for its three pipe organs. Then see Solidarity Monument Square and the famous shipyard where workers rallied against the communist government. Or drive into the countryside and see the fascinating 13th century Malbork Castle, once home to Polish kings.
Cruise host: Lisa Vossler Smith
12-day contemporary luxury cruise accommodations
Three (3) By-invitation-only to ModernismWeek@Sea parties with open bar on board Marina
All meals and non-alcoholic beverages onboard
Three (3) bottles of wine stateroom
OLife Choice – 6 shore excursions ($199 per tour value) or $600 per Stateroom Spending Credit or Beverage Package (Wine & Beer at lunch and dinner)
Free Coach Class Air from major US gateway cities
Free airport transfers with Oceania's air program*
Free WiFi onboard Marina
Pre-Paid Gratuities – $192 or $276 per person value based on category booked
Free dining at all specialty restaurants
Free shuttle service from ship to city center in many ports
Fare includes air-related government taxes, surcharges
and fees of $335 per person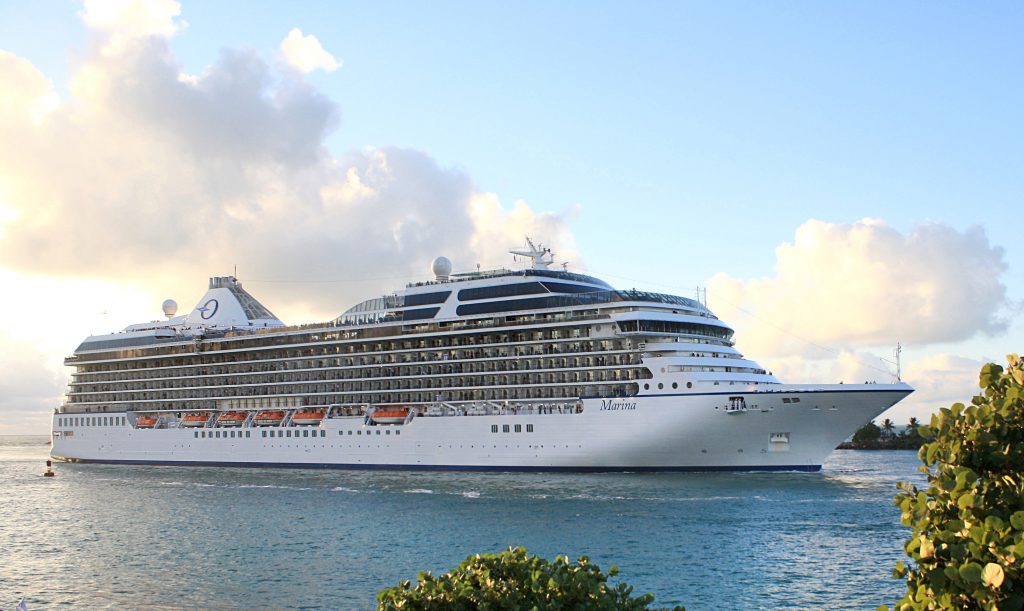 ModernismWeek@Sea is an enriching custom-curated travel experience centered around midcentury modern design, architecture, art, and culture. Anyone is welcome to join but must book into the group through TravelStore in order to participate in the ModernismWeek@Sea exclusive events. For pricing and more information about this cruise, click here.
---
About Oceania Cruises
Featuring a fleet of intimately luxurious ships, Oceania Cruises offers an unrivaled experience renowned for the finest cuisine at sea™ and destination-rich itineraries spanning the globe. Seasoned world travelers are drawn to Oceania Cruises' expertly crafted voyages, which call on more than 400 ports across Europe, Asia, Africa, Australia, New Zealand, the South Pacific and the Americas. Spacious and elegant accommodations aboard the 684-guest Regatta, Insignia, Nautica, and Sirena and the 1,250-guest Marina and Riviera invite guests to explore the world in unparalleled comfort and style.
About TravelStore
Since 1975, TravelStore has been committed to bringing its clients the best in value and quality travel arrangements. They are passionate about travel and sharing the world's wonders. They are an employee-owned company anchored by their values, integrity and dedication to customer service. Their award-winning company consistently ranks as one of the best agencies in the country (Travel Weekly, Business Travel Weekly), and is a top member of the prestigious Signature Travel Network, a worldwide partnership allowing them to provide their customers unmatched benefits.
About Modernism Week
Modernism Week is a 501 (c) (3) charitable organization, providing scholarships to local Palm Springs students pursuing college educations in the fields of architecture and design; as well as giving grants to local and state organizations for their efforts to preserve modernist architecture throughout the state of California.