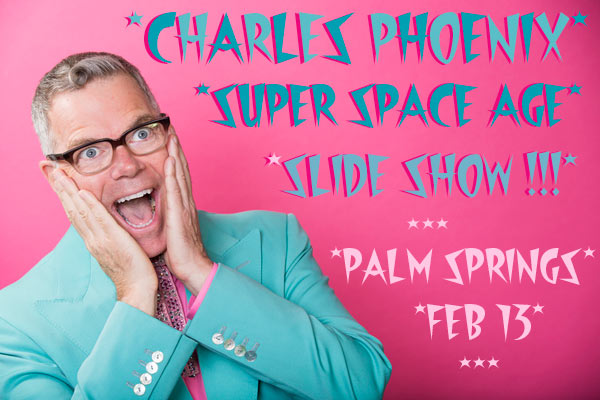 Welcome to the first weekend of Modernism Week 2016!  Just in case you needed more exciting things to do, here's a quick round up of events happening today that still have tickets available.  Just pop by CAMP to snag your spot to a few of these great events.
Today at CAMP
Here are the highlights for today at CAMP.  We hope to see you there.  See the full list of programs here.
Talks
There are still tickets available to lectures.  Come to CAMP to purchase and pick up tickets.
Parties
If you're all dressed up with nowhere to go, we've got good news.  There are still some amazing shin digs with tickets available.  Get out there and have some fun after dark!
Tours
It's not too late to snag tickets to a few amazing home tours.
Free Events
You don't need to be spendy to enjoy Modernism Week.  Here are a few highlights that won't break the bank.