Check out these new events that were just added to the Modernism Week 2022 schedule!
Modernism Week's signature February festival will take place February 17 – 27, 2022, highlighting midcentury modern architecture, art, interior and landscape design, and vintage culture in the Palm Springs area of Southern California. On December 1, Modernism Week will add more than 30 additional events to the 11-day festival schedule. Tickets for Modernism Week events have been selling quickly since they became available on November 1. Tickets for all Modernism Week events are available at modernismweek.com.
"We are excited to add these new events that provide even more opportunities for participants to enjoy quality Modernism Week programming," said Lisa Vossler Smith, Modernism Week Executive Director. "We continue to develop innovative programs and first-time tours for the public to enjoy."
New events that have been added to the Modernism Week 2022 schedule include:
Tours
Forgotten Frey: Albert Frey's Cree House
2/17/22 through 2/27/22, $45
This is a rare opportunity to tour Forgotten Frey, one of two intact residences designed by architect Albert Frey.
Cody Family Residence Tour
2/21/22, $45
The Palm Springs Preservation Foundation will host a tour of the Cody Family Residence, designed by modernist architect William F. Cody in 1952. $45 (30 min)
Cody Court Historic Cody Homes of Rancho Mirage
2/20/22, $75
The Cody Court homes are on the Tamarisk Fairway. Established in 1952, Tamarisk Country Club was only the second 18-hole private club in Coachella Valley.
Bella Da Ball Twilight Tour
2/25/22, $75
Bella Da Ball, Palm Springs' own drag emcee, guides this special sunset tour of Palm Springs celebrity haunts, clubs and homes.
Roam With RIOS: Palm Springs Downtown Park Walkthrough
2/19/22, 2/20/22, 2/26/22, 2/27/22, FREE
Walk through Palm Springs Downtown Park on a guided tour to discover how local history and ecology inspired this modern oasis near the Palm Springs Art Museum.
Midcentury Top Ten Tour: Ten Architects Who Made Palm Springs Modern
2/17/22, 2/18/22, 2/21/22, and 2/26/22, $130
Join architectural guide Trevor O'Donnell for an in-depth exploration of the works of ten talented modernists whose careers in the city's midcentury heyday left a legacy that's now famous worldwide.
Special Events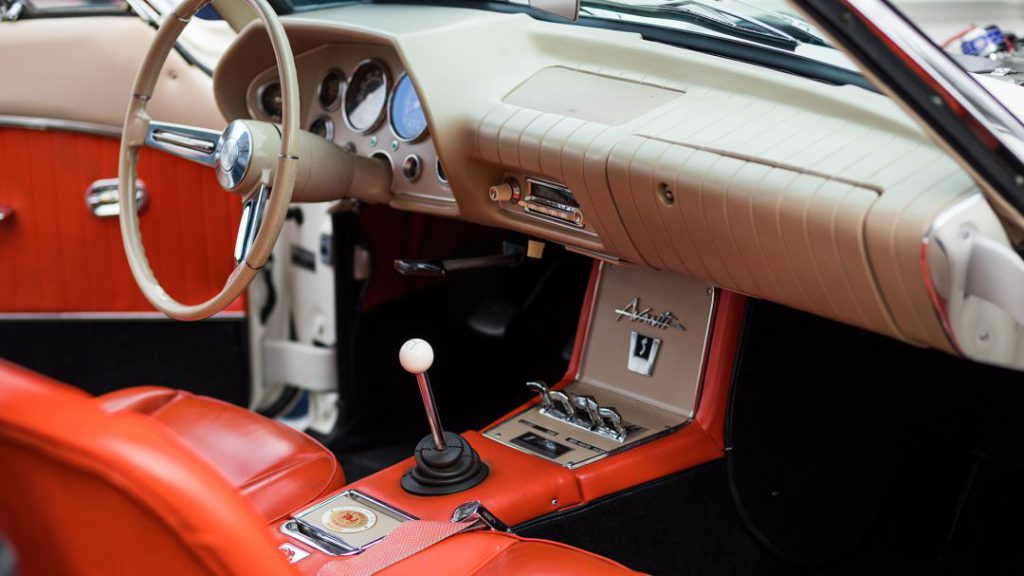 Two jazz-related events will be offered:
A History of the Legendary Jazz Trio, The Poll Winners and Live Jazz Performance
2/19/22, $45 and $60
After jazz historian Will Friedman talks about the famed midcentury jazz trio, The Poll Winners, a not-to-be-missed jazz performance with West Coast jazz guitar legend, Bruce Forman and his trio.
Modernism Week Vintage Car Show
2/21/22, FREE
More than 50 vintage cars from the 1950's, 60's, 70's and 80's will be on display at this free event
2-Day Photography Workshop with Photographer Andrew Pielage
2/25/22 – 2/26/22, $495
Join internationally published architectural photographer Andrew Pielage for a weekend workshop photographing the iconic midcentury modern architecture of Palm Springs. $495 (2-day session)
Design Consultation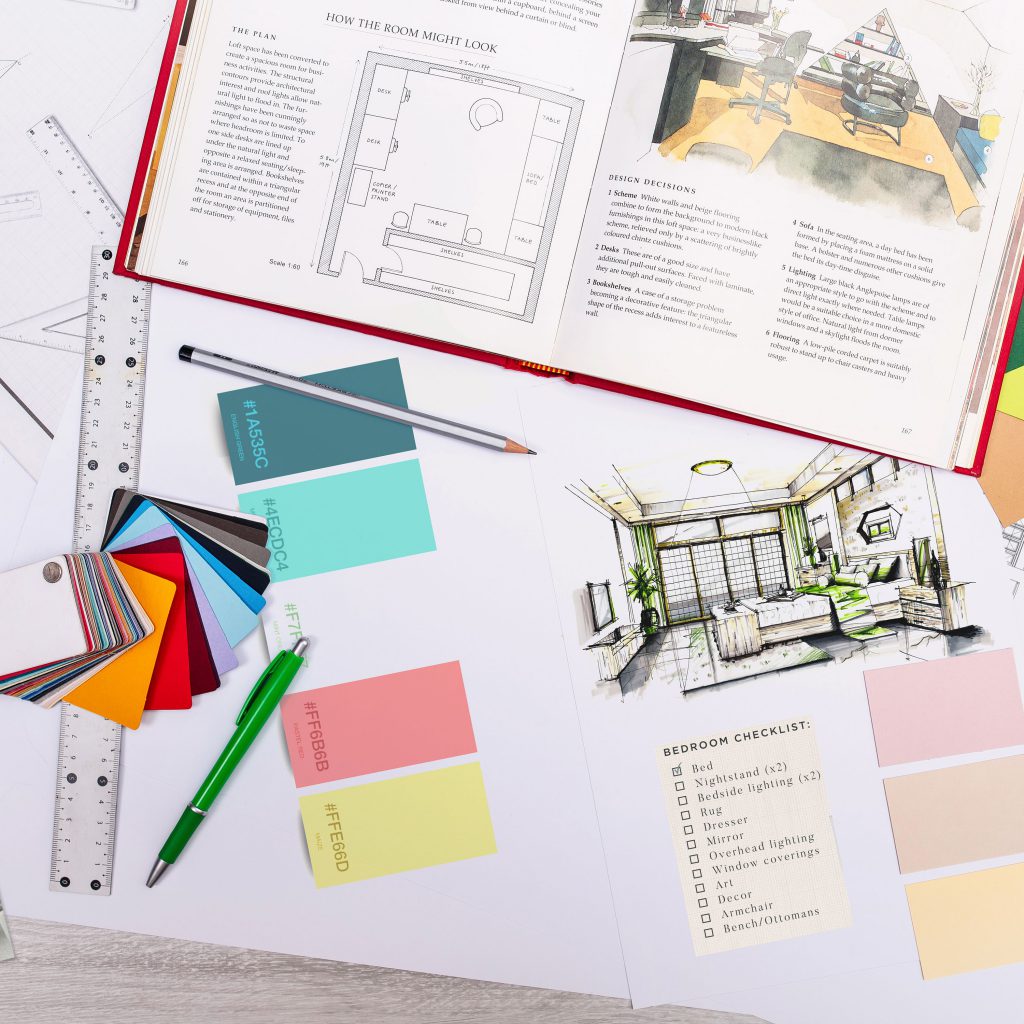 Interior Design Consultations with ASID Professional Designers
2/20/22, $40
Enjoy a private consultation with a professional ASID (American Society of Interior Design) designer.
Talks
Alan Hess on Organic Modern Master Architect Kendrick Kellogg
2/19/22, $15
Kendrick Kellogg is arguably one of the most famous organic modern master architects of the 1960s and '70s. Alan Hess presents a glimpse into a fresh subject for Modernism Week.
Modernism in the Middle: Exhibit Columbus and the Future of the Middle City
2/26/22, $12
Explore how Exhibit Columbus, a biannual exhibition of design, architecture, and community, uses public art to celebrate the Modernist legacy of Columbus, Indiana and contemplate possible futures.
Julius Shulman's Modern San Diego
2/26/22, $12
Across seven decades, widely acclaimed architectural photographer Julius Shulman produced over 200 projects capturing a trajectory of growth and modernity as San Diego County grew up.
Landscape/Modernism: The Twentieth-Century Invention of a Style
2/22/22, $12
Some of the key players and iconic designs of modernist landscape, a fresh new style that changed landscape design internationally in the twentieth century, were here in California.
Remodeling Midcentury Modern Marvels with Atomic Ranch's Jickie Torres
2/18/22, $12
Midcentury Modern expert Jickie Torres gives a primer on what her new book teaches renovators.
The Partnership of Russel and Mary Wright
2/20/22, $12
A conversation with Frances Anderton, longtime host on KCRW NPR station in Los Angeles and Modernism Week board member, and Jennifer Golub, author of Russel and Mary Wright: Dragon Rock at Manitoga.
The Geometry of Home: The Family Story of the Stahl House
2/19/22, $50 (ticket price includes copy of book)
Join the authors of The Stahl House: The Making of a Modernist Icon for an intimate talk about the little-known family story of Case Study House #22.
Case Study House #26 at 60
2/25/22, $12
The owners of Case Study House #26 (1962) talk about Beverley Thorne's design, about living and maintaining the home and their plans on how to commemorate its 60th anniversary later this year.
Preserving Los Angeles: A Kaleidoscopic Tour of L.A.'s Built Heritage
2/19/22, $12
Author Ken Bernstein and photographer Stephen Schafer share an engaging visual tour of Los Angeles's hidden architectural gems, highlighting the transformative power of historic preservation.
Edith Farnsworth House – Clearly Original
2/23/22, $15
Farnsworth House, a masterpiece of residential architecture, has rebranded and refocused on a broader mission and vision that embraces Midcentury Modern design, design history and nature.
Edith Farnsworth: Fierce and Fearless — The Edith Farnsworth House Turns 70! Come Celebrate!
2/22/22, $175/$500
The iconic Edith Farnsworth House, designed by Mies van der Rohe, recently turned 70. This fundraiser for the iconic residence will take place at a midcentury modern Kings Point residence, designed by desert modernist architect William Krisel in 1969, overlooking the Indian Canyons Golf Resort.
Sister Corita – with love to the everyday miracle
2/23/22, $15
Sister Corita was an artist and advocate for social justice whose work reflects the ascendancy of pop art, the spiritual renewal of the Second Vatican Council and the political activism of the 1960s
A Design Revolution: The Harvard 5 in New Canaan
2/22/22, $15
To five Harvard School of Design alumni, New Canaan, CT was the perfect environment to experiment with design and architecture based on the ideals, ingenuity, and intellect of the Bauhaus.
Brooks+Scarpa Affordable Housing Solutions
2/19/22, $12
Award-winning Brooks+Scarpa principal Lawrence Scarpa presentation about affordable housing solutions for our future. High design for low cost.
Two panels will discuss the impact of 3D printing on sustainable housing:
Scaling 3D Printing To The Community Level: A Net Zero Master Plan
2/22/22, $12
This panel discussion with Mighty Buildings, Palari Group, and EYRC Architects focuses on the future of sustainable housing made possible by advances in 3D printing.
3D Printed Houses – Designing For The Future
2/22/22, $12
This panel discussion focuses on the collaboration between leading architecture firm EYRC Architects and construction technology company Mighty Buildings in creating Mighty House.
---
Modernism Week top sponsors include Ferguson Bath, Kitchen & Lighting Gallery, Brizo, Dunn-Edwards Paints, JennAir, Mirai, Willis, Flor, and Hyatt Palm Springs. The City of Palm Springs is the Civic Presenting Sponsor. Many Modernism Week programs qualify for AIA Continuing Education credits.
The Hyatt Palm Springs, Modernism Week's official host hotel for lodging and CAMP, is offering a special room rates starting at $249+ for a limited time only. Use Hyatt group code: G-10MO at hyatt.com.
A portion of ticket proceeds of Modernism Week events benefit Modernism Week (a non-profit organization) and other local preservation, neighborhood, and community groups. To receive Modernism Week updates, visit modernismweek.com and follow along on Facebook, Instagram and Twitter.
---