Get ready for the definitive modern architecture tour, now available from December through May.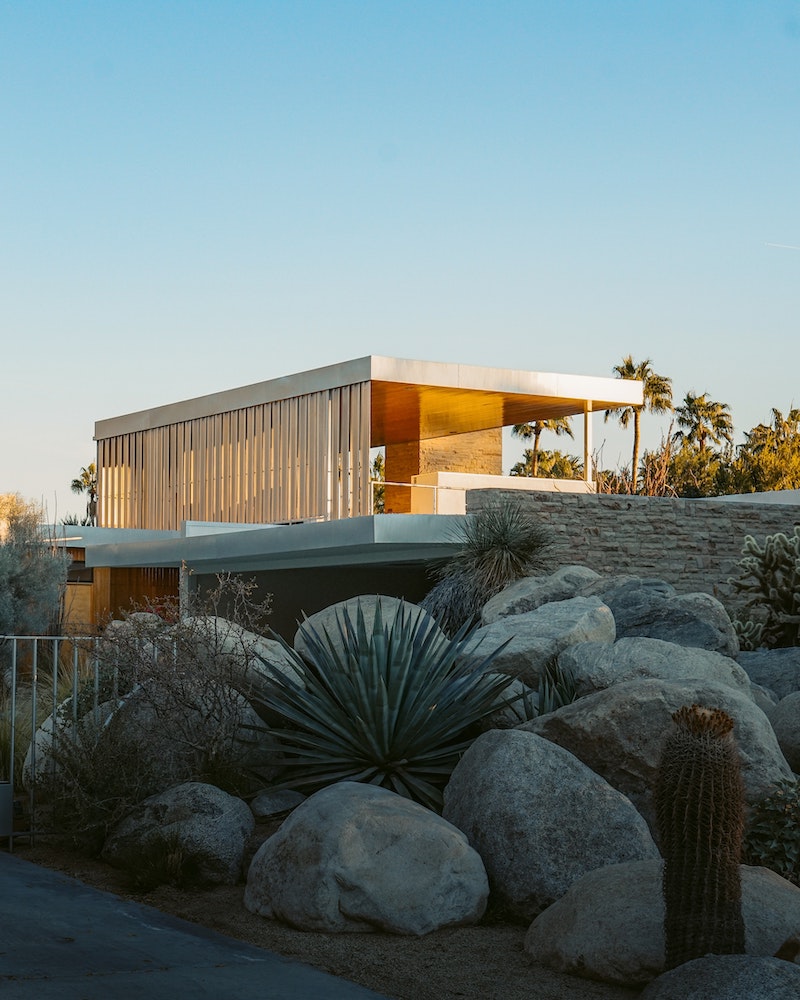 Modernism Week has partnered with PS Architecture Tours to launch a new series of guided tours in the Palm Springs area that will serve residents and visitors throughout the tourism season, including during Modernism Week. The new, seasonal Architecture Tours by Modernism Week are specially developed tours with an informative and personable guide on-board who will provide details about the important architectural history of the Palm Springs area. Various midcentury modern buildings and other architectural styles will be shown and described in the overall context of development of the Palm Springs region. The 2.5-hour tours are scheduled to start on December 22, 2021 in time for the holiday season and will cost $110 per person. The seasonal tours will be available through May 2022 and will resume again in the Fall of 2022. The tours are available and on sale now here.
Modernism Week is known for producing popular double-decker bus architectural tours during its fall and winter festivals. PS Architecture Tours is known for its intimate, in-depth tours exploring history, modern architecture and design conducted by Trevor O'Donnell. Together, these companies have now formed a series of engaging mini-motor coach tours aimed at a growing audience of Palm Springs visitors and modernism fans.
The primary tour offering will be a series of small motor coach tours, seating up to 20 guests, that will survey Palm Springs history and architecture, focusing on the city's world- famous concentration of outstanding midcentury modern homes and buildings. The tours will be led by Trevor O'Donnell and a team of skilled, knowledgeable and accommodating professional guides. Additional offerings will include private tours, special interest tours, educational tours, custom tours for conferences and meetings, and step-on services for visiting groups.
PS Architecture Tours was formed in 2014 by Trevor O'Donnell in conjunction with legendary tour guide Robert Imber. Since then, O'Donnell has cultivated a loyal following among cultural travelers from around the world and a collection of stellar reviews from enthusiastic tour guests on Tripadvisor.com and other popular social media platforms.