Modernism Week, the annual festival that highlights midcentury modern architecture, art, interior and landscape design, and vintage culture in the Palm Springs area of Southern California, will offer more than 70 informative and entertaining talks, panel discussions, other presentations at various locations during the 11-day event that runs February 17-27, 2022. A distinguished array of speakers – all leaders in their fields – will share their knowledge and insights with Modernism Week audiences each day of the event. Tickets range from $12 – $65 for talks and panels. Tickets may be purchased at modernismweek.com, and a portion of ticket proceeds benefit Modernism Week (a non-profit organization) and other local preservation, neighborhood and community groups.
Presentations will take place at the Annenberg Theater at the Palm Springs Art Museum, the Palm Springs Cultural Center, and in the theater at CAMP, the central hub for Modernism Week, which will be located in the downtown Hyatt Palm Springs.
Top Talks

Keynote Presentation: Jeanne Gang, FAIA, 'Making Architecture' (2/19, $45/$65)
Modernism Week's 2022 keynote speaker will be Jeanne Gang, FAIA, the founding principal of Studio Gang, an international architecture and urban design practice based in Chicago, New York, San Francisco, and Paris. Founded in 1997, Gang's firm has matured into a global powerhouse, with projects around the world including Chicago's Aqua Tower, which earned Gang worldwide recognition.
Celebrate Black History Month with "Stories Untold: Black Modernists in Southern California" (2/21, $15)
Black designers, builders and developers helped shape Palm Springs and Southern California for more than a century. This year, Modernism Week will honor these trailblazers during a three-part symposium on their legacy including presentations entitled "Black History of Palm Springs," "Circle of Paul R. Williams," and "Destination Crenshaw." Generous support for this event has been provided by Room & Board.
Annenberg Theater Highlights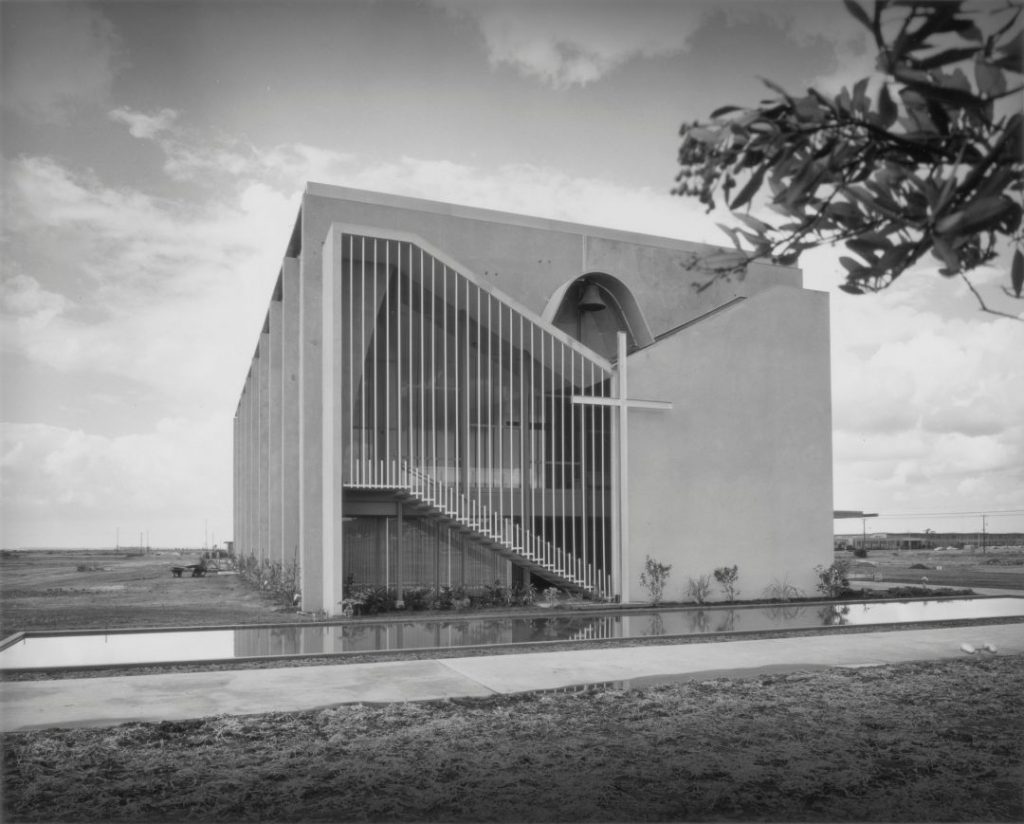 Julius Shulman's Modern San Diego (2/26, $12)
Across seven decades, widely acclaimed architectural photographer Julius Shulman produced more than 200 projects capturing a trajectory of growth and modernity as San Diego County grew up.
Alan Hess on Organic Modern Master Architect Kendrick Kellogg (2/19, $15)
Kendrick Kellogg is arguably one of the most significant organic modern master architects of the midcentury and today. Alan Hess presents a glimpse into a fresh subject for Modernism Week.
Case Study House #26 at 60 (2/25, $12)
The owners of Case Study House #26 (1962) will talk about Beverley Thorne's design, about living and maintaining the home, and their plans on how to commemorate its 60th anniversary later this year.
Sister Corita – With Love to The Everyday Miracle (2/23, $15)
Sister Corita was an artist and advocate for social justice whose work reflects the ascendancy of pop art, the spiritual renewal of the Second Vatican Council and the political activism of the 1960s.
Ron Hicklin: The Most Famous Voice You've Never Heard Of (2/23, $18)
Meet Ron Hicklin. You don't know his name, but if you listened to radio, watched television, or played records in midcentury America, you've heard his voice. Thousands of times!
Brooks+Scarpa Affordable Housing Solutions (2/19, $12)
Award-winning Brooks+Scarpa principal Lawrence Scarpa will talk about affordable housing solutions for our future.
Jones Studio Houses: Sensual Modernism (2/22, $15) – From the start, Jones Studio has created unique and memorable architecture that is a direct expression of the values and culture of those who occupy it and of the community in which it stands.
CAMP Theater Highlights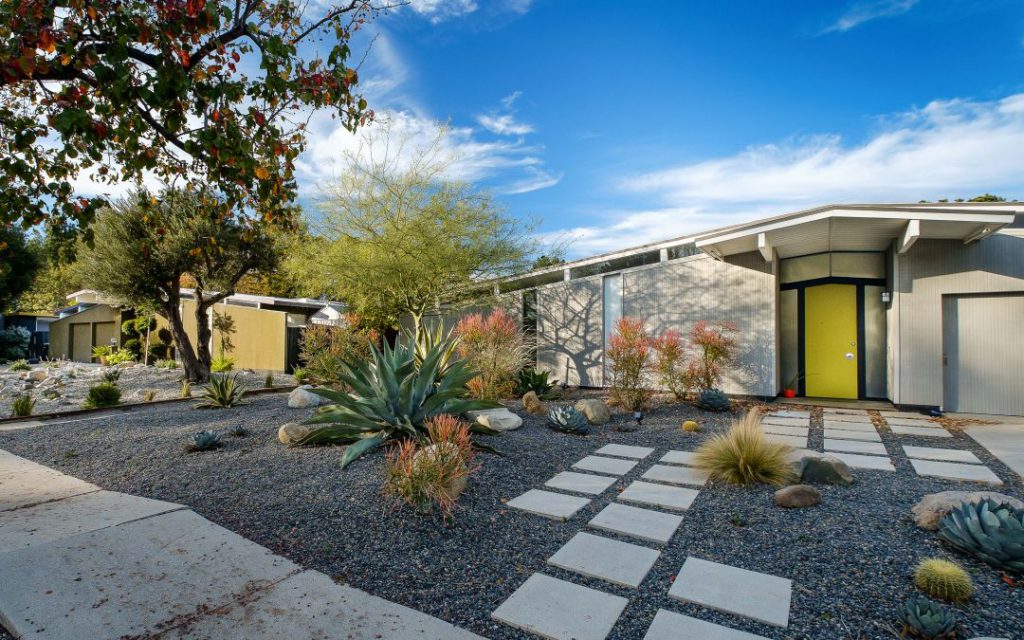 Preserving Los Angeles: A Kaleidoscopic Tour of L.A.'s Built Heritage (2/19, $12)
Author and photographer Ken Bernstein and Stephen Schafer share an engaging visual tour of Los Angeles' hidden architectural gems, highlighting the transformative power of historic preservation.
3D Printed Houses: Designing for The Future (2/22, $12)
This panel discussion focuses on the collaboration between leading architecture firm EYRC Architects and construction technology company Mighty Buildings in creating Mighty House.
Scaling 3D Printing To The Community Level: A Net Zero Master Plan (2/22, $12)
This panel discussion with Mighty Buildings, Palari Group, and EYRC Architects focuses on the future of sustainable housing made possible by advances in 3D printing.
Jock Peters: A Forgotten Early Modernist in Los Angeles (2/20, $12)
This presentation will survey the life and career of the German-born architect and designer Jock Peters (1889–1934), who was one of the pioneer modernists in Los Angeles.
Surfacedesign on Modern Landscapes: California and Beyond (2/20, $12)
Surfacedesign elaborates on its approach to landscape architecture and modernism: a fusing of place and materials, beauty, ecology and culture.
Palm Springs Modern Dogs at Home (2/19, 412)
Nancy Baron and Gary Wexler present a slide show and discussion of Baron's latest photo book of the same name, depicting the beloved pups of Palm Springs in their midcentury modern homes.
The Architecture of Whimsy: Mid-Twentieth Century Modern Architecture in South Florida (2/25, $12)
Whimsy is defined as playfully odd behavior, impulsive or illogical or capricious character, and to make things fantastic. All describe this subset of mid-20th century modern architecture in South Florida.
Bakersfield Built: An Unlikely Modernism 1930-1970 (2/21, $12)
Bakersfield? There's a reason they call it "the echo city." Yet, when it comes to modern architecture it boasts residences by Richard Neutra, Frank Lloyd Wright and Cliff May.
Santa Fe Modern, Where the Ancient and the up-to-the-Minute Define Place (2/25, $12)
Writer Helen Thompson discusses how the proliferation of modernist homes has changed both the shape and intention of Santa Fe's buildings as well as their relationship to the landscape.
Palm Springs Preservation Foundation Talks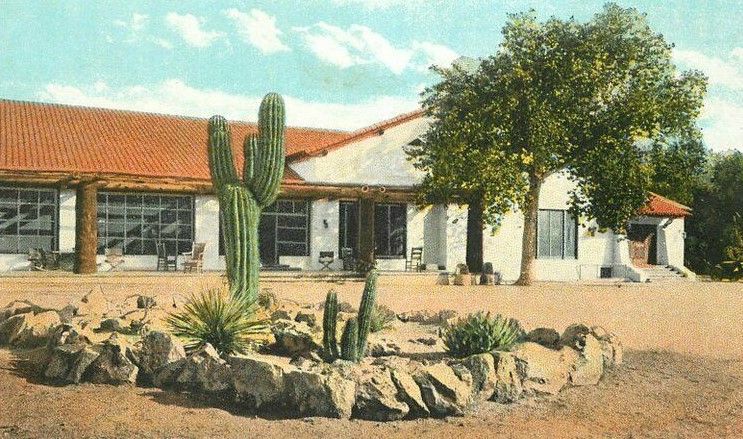 Four free talks presented by the Palm Springs Preservation Foundation will be held at the Palm Springs Cultural Center:
---
Modernism Week top sponsors include Ferguson Bath, Kitchen & Lighting Gallery, Brizo, Dunn-Edwards Paints, JennAir, Mirai, Willis, Flor, and Hyatt Palm Springs. The City of Palm Springs is the Civic Presenting Sponsor. Many Modernism Week programs qualify for AIA Continuing Education credits.
The Hyatt Palm Springs, Modernism Week's official host hotel for lodging and CAMP, is offering a special room rates starting at $249+ for a limited time only. Use Hyatt group code: G-10MO at hyatt.com.
A portion of ticket proceeds of Modernism Week events benefit Modernism Week (a non-profit organization) and other local preservation, neighborhood, and community groups. To receive Modernism Week updates, visit modernismweek.com and follow along on Facebook, Instagram and Twitter.
---