Don't miss these must-see presentations during MADE in Beverly Hills!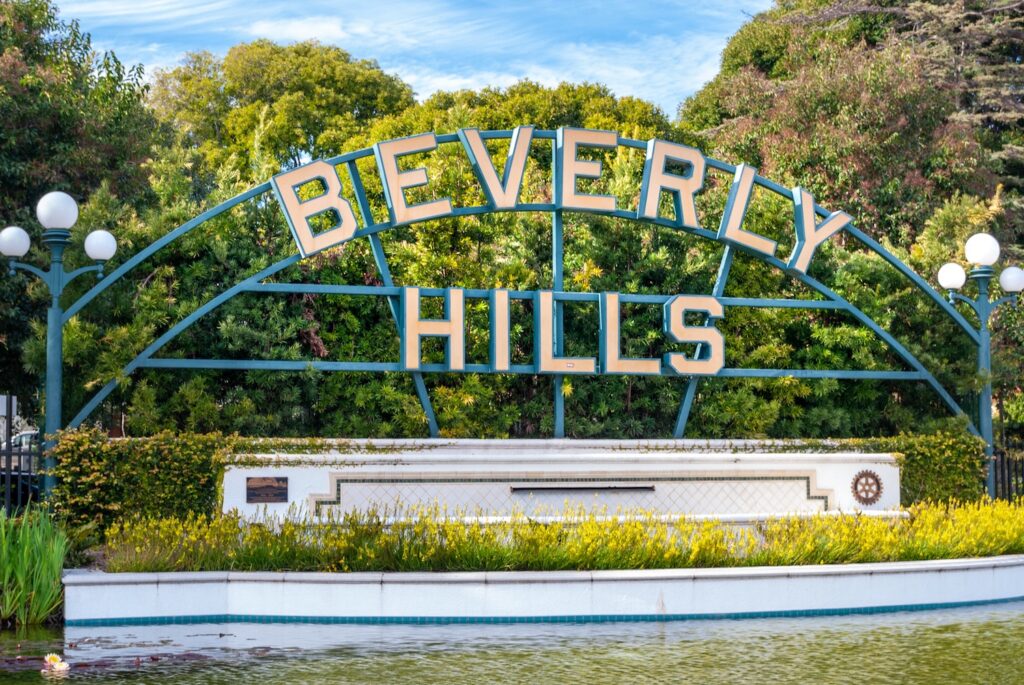 Modernism Week, a beloved celebration of midcentury modern architecture and design, has long been drawing enthusiasts from all over the world to California's desert haven, Palm Springs. Now, the excitement is spreading to Beverly Hills with the introduction of MADE in Beverly Hills (May 4-7, 2023). This city-wide event aims to showcase and celebrate the city's essence of sophistication and architectural heritage, spotlighting significant buildings ranging from the 1920's era to midcentury modern and beyond.
Celebrated writer, producer, and Beverly Hills personality Alison Martino will participate by giving a special introduction of Steven Price's Trousdale presentation. "It's a world class city, but it still has all the elements of an old town," Martino shares. "I grew up going to the Polo Lounge and the Beverly Hills coffee shop downstairs with the Don Loper wallpaper, and all that's still there! Tour buses have been coming up and down my childhood street since I was a little girl, and that's never going to end, it's always going to have a mystique about it."
While there will be a wide array of events ranging from garden tours to trolley rides to cocktail hours, you won't want to miss these illuminating presentations on Saturday, May 6, 2023.
Over The Top — The Architecture of Trousdale Estates
Join author and historian Steven Price as he unveils the dynamic history behind the Trousdale Estates neighborhood and its involvement in the midcentury movement. Launched in 1955, the neighborhood was (and remains) known for its extravagant residential architecture and prime location in Beverly Hills. With 410 acres of land, it boasts the largest and most complete collection of residential designs by A-list architects in Southern California, including A. Quincy Jones, Wallace Neff, Cliff May, Paul R. Williams, and more. Notably, celebrities such as Frank Sinatra, Groucho Marx, Dinah Shore, Elvis Presley, and Richard Nixon had homes in Trousdale Estates. In the 21st century, Trousdale Estates has made a glamorous comeback, and Steven Price's engaging talk will take you on a thrilling ride through the neighborhood's journey.
Beverly Hills Goes Modern, Googie Style
Architect and historian Alan Hess takes a closer look at the optimistic movement of Googie architecture in Beverly Hills. During this presentation, Hess explores the significance of Googie architecture in the context of Modernism, when bold and futuristic designs were celebrated, and anything seemed possible. Discover the origins, characteristics, and cultural impact of Googie style, and its enduring influence on Beverly Hills' landscape.
The Rodeo Drive Revolution 1960-1981 with Rose Apodaca
Rodeo Drive is synonymous with present day luxury and style, but do you know how it came to be? Join Rose Apodaca as she takes you on a journey through the evolution of Rodeo Drive from the 1960s to the 1980s. Discover how this iconic street transformed from a humble retail district to a global luxury hotspot, and learn about the effect that Fred Hayman, the legendary "Godfather of Rodeo Drive," had on its revolution.
A Case Study of Luxury Retail and Modern Design in Beverly Hills
Join architects Chris Carr of HBC and Leo Marmol of Marmol Radziner as they delve into Beverly Hills' history of retail. Through a captivating case study, Chris Carr and Leo Marmol explore the intersection of modern design and designer retail in Beverly Hills, from flagship stores to avant-garde concepts. Discover the evolution of these retail spaces, as well as the innovative designs that have shaped the city's thriving shopping scene.
---
See the full MADE in Beverly Hills schedule here.
---