Modern then, still modern now. See why the appeal of midcentury modern design is still relevant today.
It was 1956 when the first Eames Lounger, the signifier of both today's coolest and most contemporary spaces and the hallmark of mid century modern design, first rolled off the production line. And the comfortable leather recliner, designed to be as inviting as a worn first baseman's mitt, is not the only survivor of that era. Its design contemporaries in furniture, building and housewares — from Saarinen's Tulip table, Arne Jacobsen's Swan chair, and the organic curves of Vladimir Kagan's sofas, to houses by John Lautner, Richard Neutra and Rudolph Schindler, to dinnerware by Heller and Eva Zeisel and lamps and clocks by George Nelson — have endured and flourished. It's impossible to open a magazine, turn on the television or watch a movie without encountering some piece of midcentury modern design. What is it about the products of this period in design that have shot them to the top of the hot list…and keep them there, going strong almost sixty years later?
To understand their enduring legacy, it helps to understand the period in which these designs were born. Though the term midcentury modern has been applied to designs ranging from the mid-thirties to the early-seventies, it's often specifically used to describe the period from just after World War II through the early sixties. It was a optimistic time in history. Soldiers returning from the war were starting families, looking for homes, housewares and furniture that were inexpensive and readily available. Technologies that had been developed or refined during the war, from synthetic rubber and nylon to fiberglass and molded plywood, were finding new life in products that were designed to be used in everyday life.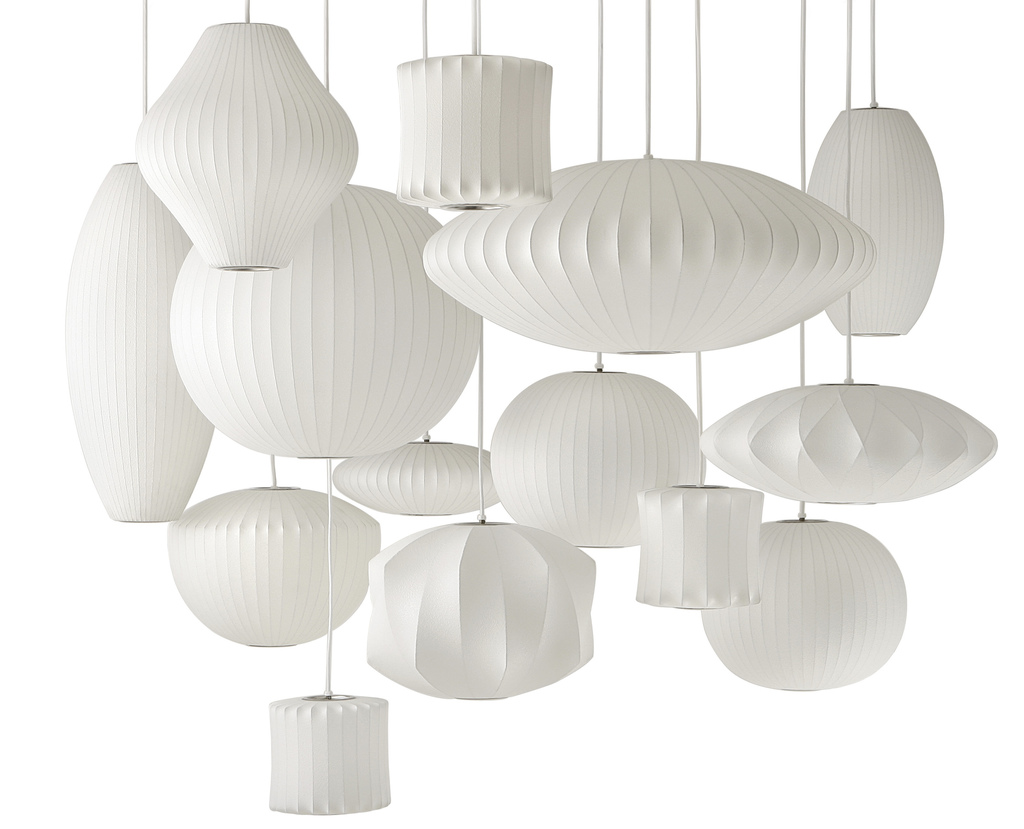 Along with being beautiful, these new products and new designs were practical. "What works good is better than what looks good, because what works good lasts," Ray Eames famously said. Her words not only apply to the products she designed with her husband but to a vast majority of the designs of this period. Functional and beautiful, they checked off all of the boxes when it came to good design. They were comfortable, which appealed to soldiers, many of whom were still nursing war injuries; they were functional, their practicality appealing to a generation who'd learned to live with war's austerities; they were cost-effective, of primary importance for young families just beginning their new lives; and, they were readily available, a boon in a pre-pill era where couples often needed to set up house in a hurry before the baby appeared.
But as the sixties gave way to the turbulent seventies and the excessive eighties, these designs experienced a lag in popularity as the Baby Boomers turned away from the furniture they'd grown up with towards more opulent designs. Just as they'd rebelled against their parents, they were also rebelling against the furniture they'd grown up with. They had money and they wanted their homes to reflect what it could buy them. Simple midcentury designs, rooted in functionality and devoid of frivolous decoration, fell from favor, relegated to charity shops.
It wasn't until the mid-eighties, as their children, Generation X, began to come of age, looking to furnish their dorm rooms and first apartments, that mid-century modern design once again began its climb to the top. As their parents had rejected the designs they grew up with so too they rejected the opulence of their childhood, turning to the simple designs that had entranced their grandparents. This smaller-scaled furniture, with its uncluttered lines and streamlined upholstery, fit into their homes and apartments; the homes suited their simpler lifestyle. And, at least at first, it was still inexpensive, easily found at thrift stores, flea markets and yard sales.
But it wasn't until author Cara Greenburg collected the designs of this period into her popular book Midcentury Modern: Furniture of the 1950s, published in 1984, that these designs garnered a name. Grouped under the term mid-century modern, the catch-all phrase was picked up by manufacturers and retailers eager to cash in on this growing trend. As the new century unfolded, this generation, who'd begun having children of their own, snatched up the neglected houses that had built for their grandparents, reinvigorating the market for them. Stores like Design Within Reach and Herman Miller offered new issues of midcentury modern's furniture and housewares with which to furnish them. New media spread the look to the mainstream via magazines, blogs, websites and advertisements. And, when Mad Men, set at the height of the midcentury modern period, premiered in 2007, its meticulous attention to detail ignited a mania for its designs which shows no signs of abating.
Delve deeper into the midcentury modern phenomenon and join us on Thursday, February 18th for a series of Mad Men-inspired events:
Mad Men's Set-Design Team Takes Us Behind the Scenes
Mad Men Costume Design with Mad Men's Megan Draper, Jessica Paré and Fashion Designer, Trina Turk
Mad Men Creator Matthew Weiner and his Creative Team on Costumes, Sets and the Making of the Show
Mad Men Affair at the Abernathy House
Modernism Week guests can also meet the iconic designer Vladimir Kagan himself, as he joins ELLE DECOR's Michael Boodro on Feb. 14 for an intimate conversation about his life's work. Get to know him here and buy tickets here.