A New Narrative of American Design History
While "Scandinavian Design in the US 1890-1980," now at the Los Angeles County Museum of Art through February 5th, focuses on the European émigrés shaping modern American design culture, it also includes accounts of Americans who studied or worked in Nordic countries; the ambitious campaigns to market and export Scandinavian design to American consumers; and the American and Nordic figures who championed sustainable and accessible design practice. Curated by Bobbye Tigerman, who co-curated the exhibit with Monica Obniski of the Milwaukee Art Museum, and designed by architect Barbara Bestor of Bestor Architecture, it serves as a follow up to Tigerman's book of the same name.
"This exhibition proposes a new narrative of American design history, an alternate to the Bauhaus-centered story that focuses on Germany and central Europe," Tigerman explains. "It posits that Scandinavian culture and design had a crucial impact in the United States, beginning in the late 19th century."
Bestor has animated this idea with a colorful, immersive exhibit, divided into six sections — Migration and Heritage, Teachers and Students, Travel Abroad, Selling The Scandinavian Dream, Design for Diplomacy and Design for Social Change.
"The central themes of the exhibit are the influence of immigrants and their contributions to their adopted countries, the importance of questioning cultural stereotypes and critically analyzing marketing messages to understand their latent meanings, and how concerns about environmental protection and universal accessibility have been part of design discourse since at least the 1960s."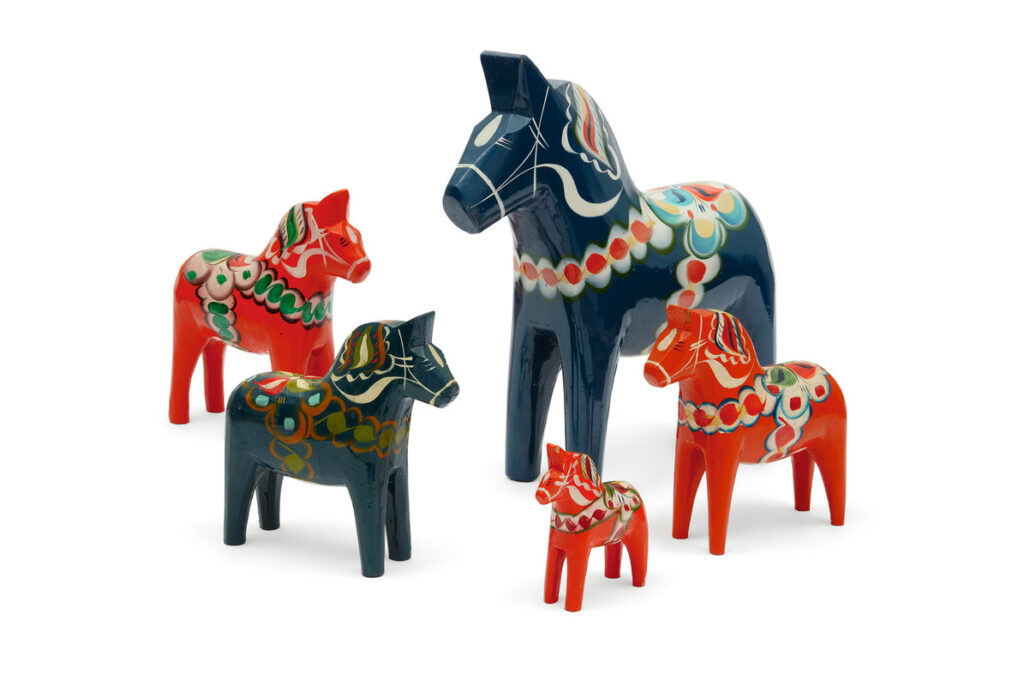 Those influences were wide-reaching, hitting their peak during the midcentury modern period. There are some expected links — via his involvement with the Cranbrook Academy of Art near Detroit, Michigan, Finnish architect Eliel Saarinen influenced generations of architects and designers, including Charles and Ray Eames and Florence Knoll, leaving an indelible mark on the furniture and design of the midcentury modern period.But there are also some unexpected — or at least forgotten — ones, underlined in this extensive retrospective: Dansk was founded by an American couple, Martha and Ted Nierenberg (though they later hired Danish designer Jens H. Quistgaard, who created the popular Købenstyle line for them in 1955); African-American artist Howard Smith, who'd moved to Finland, designed textiles for the Finnish firm Vallila silk company, which were exported back to the US; and American designer Niels Diffrient collaborated with design firm Henry Dreyfuss Associates to publish the now-classic Humanscale (1974), an ergonomic design guide, accounting for a range of bodies, including wheelchair users; and Lego is a Danish brand. The popularity of the quintessential American children's toy popularity was enhanced by the fact that, by the time of its debut in 1961, "Scandinavian design" had been co-opted by the advertising world, a fact acknowledged in the catalogue that accompanies the exhibition. Even today, the myth persists, in the form of "hygge" and the mid-century modern legacy over which it had such impact.