The popular show returns to Modernism Week, with brand-new events and outdoor installations
The 23rd annual Palm Springs Modernism Show has announced that in addition to the 120 premier national and international exhibitors at the show and the previously announced series of talks and book signings, the Show will now feature tours of a stylish pre-fabricated home from Connect Homes, a mobile show room by BOXI, a vintage trailer used in the film "Once Upon a Time in Hollywood," and a podcast recording session by George Smart of US Modernist.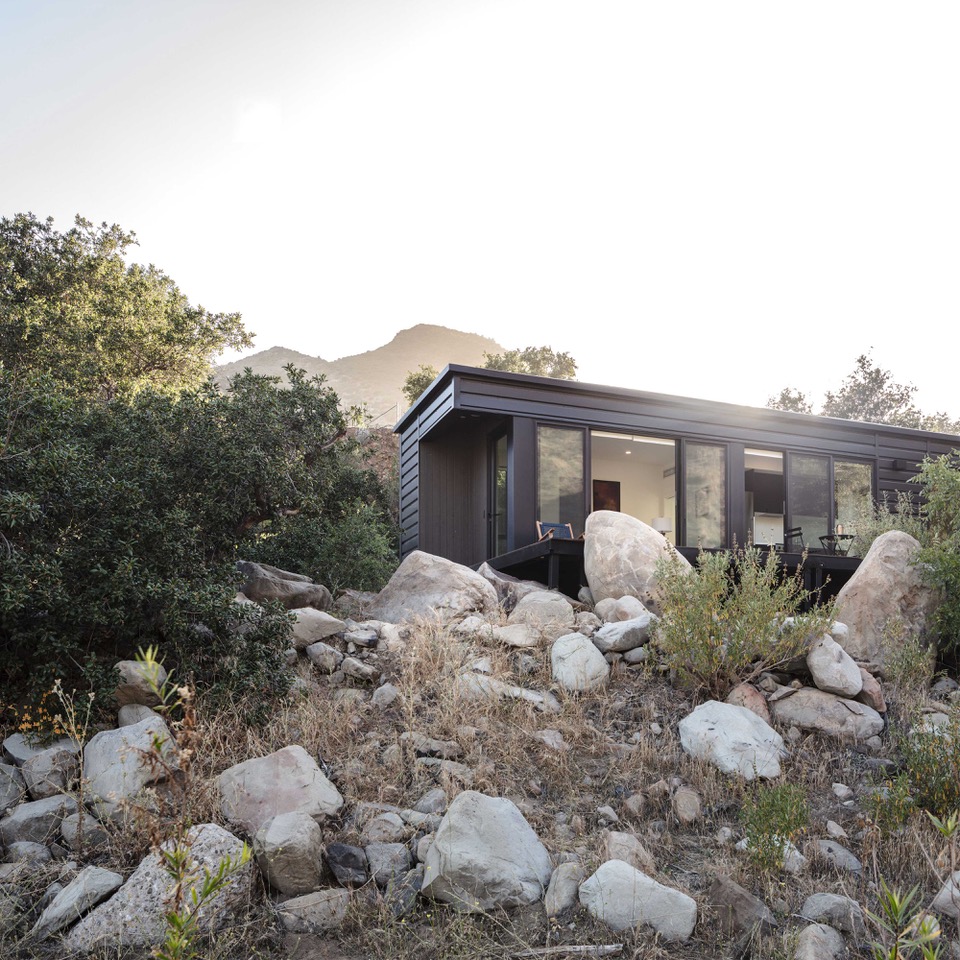 The prefabricated home that will be available for tours is called "Connect 1," created by Connect Homes of Los Angeles which specializes in producing affordable green homes to fit different lots, lifestyles, and budgets of its customers. Connect 1 will be located near the front entrance to the Palm Springs Convention Center and will be available for free tours each day the Show is running. Connect 1 is a stunning 460 square foot 'tiny home' with one bedroom and one bathroom. It will be furnished by some of the dealers that are participating in the Modernism Show. The glass and steel Additional Dwelling Unit is part of a prefab line that Connect Homes has produced over the past ten years. At the show, Connect Homes will launch of a new, lower-cost line of homes called the Pro Platform. To create the Pro Platform, Connect Homes architects curated a portfolio of proven floorplans with handpicked the feature packages and material selections that best captured the essence of modern living. These homes range from 460 square foot and can scale up to 2,450 square feet. Entire communities may be designed using the flexible floor plans.
In addition, the Modernism Show will also feature a mobile show room for Semihandmade and BOXI. The showroom is a converted FedEx truck that has been wrapped with a design by Los Angeles-based artist Daniela Jordan-Villaveces and reimagined to feature two full kitchen displays that showcase Caesarstone countertops, Fireclay tile, Emtek hardware, and other home decor products. Touring the truck is free and open to the public.
Modernism Show attendees will also be able to tour a vintage 1957 Airfloat 30' Landyacht trailer. The trailer was famously used in the Quentin Tarantino film "Once Upon a Time in Hollywood." It was designed by The Airfloat Trailer Coach Company, one of the oldest names in the history of American trailer coach manufacturing. From 1935 to 1957, this company manufactured an impressive line of trailers in Los Angeles. The trailer will be available for free tours each day of the Show.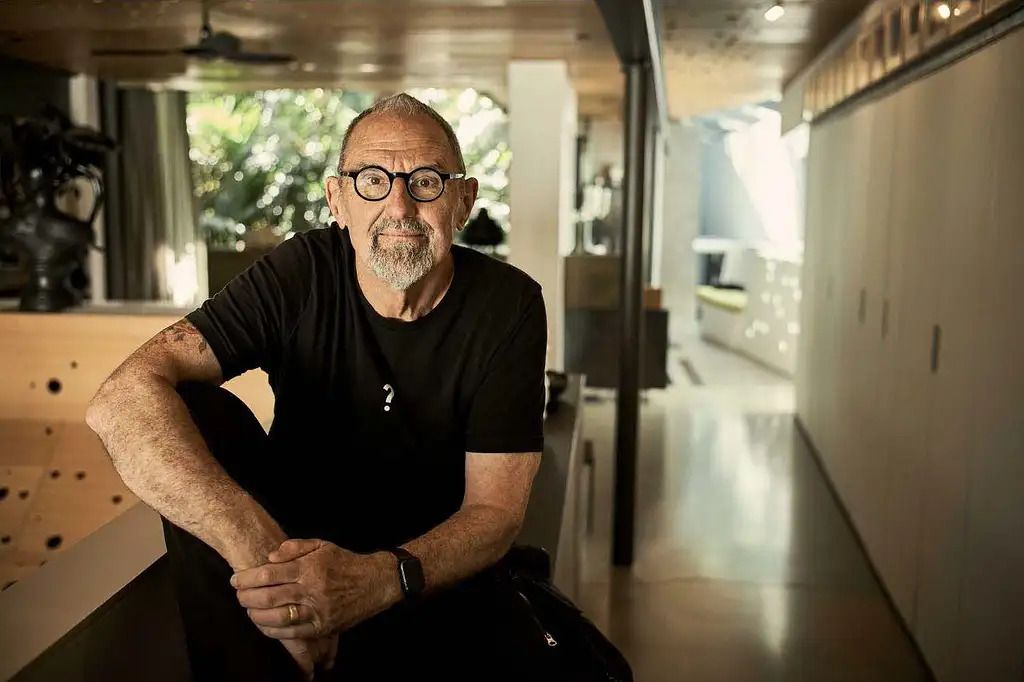 Also at the Modernism Show, George Smart of US Modernist will be recording a podcast at the show that will be available on the US Modernist Radio platform later this year. Smart will interview a series of Modernism Week speakers, including:
Architect Thom Mayne, FAIA, who will be delivering the 2023 Modernism Week Keynote presentation on February 18 at 1 pm. Mayne founded his now internationally renowned firm Morphosis in 1972 as a collective practice of architecture, urbanism, and design, rooted in rigorous research and innovation. Working globally across a broad range of project types and scales, Morphosis is recognized for its innovative and sustainable designs for cultural, civic, and academic institutions, including the Bloomberg Center at Cornell Tech, the Perot Museum of Nature and Science, Emerson College, Casablanca Finance City Tower, Beirut New Embassy Campus, the academic building for The Cooper Union, and the recently completed Orange County Museum of Art.
Ethan Wayne (President of John Wayne Enterprises and John Wayne Cancer Foundation), Laurie Kratochvil (Visual Consultant and former photo editor of Rolling Stone and InStyle magazines), and Amy Shepherd (Executive Director of the John R. Hamilton Archives). On February 17 at 1 am, these highly regarded experts will deliver a presentation on The John R. Hamilton Lost Archive, a collection of rarely or never-seen photographs that were previously tucked away in obscurity and showcase film's most legendary faces in an entirely new light. For more than 40 years Hamilton chronicled 77 movies, photographed 300 magazine covers, and shot hundreds of commercials, generating more than 100,000 era-defining images of the most iconic celebrities from the 1940s to the 1990s.
Melissa Wood with OM Powered by FORMUS. Wood will discuss the Modernism Week Virtual Show House that will be available to "tour" at the Modernism show. The FORMUS platform provides the opportunity for customers to experience products in an immersive and collaborative environment. It is an organizational tool that optimizes the power in experience and visualization of a future project for the best outcomes, with community and communication at its core.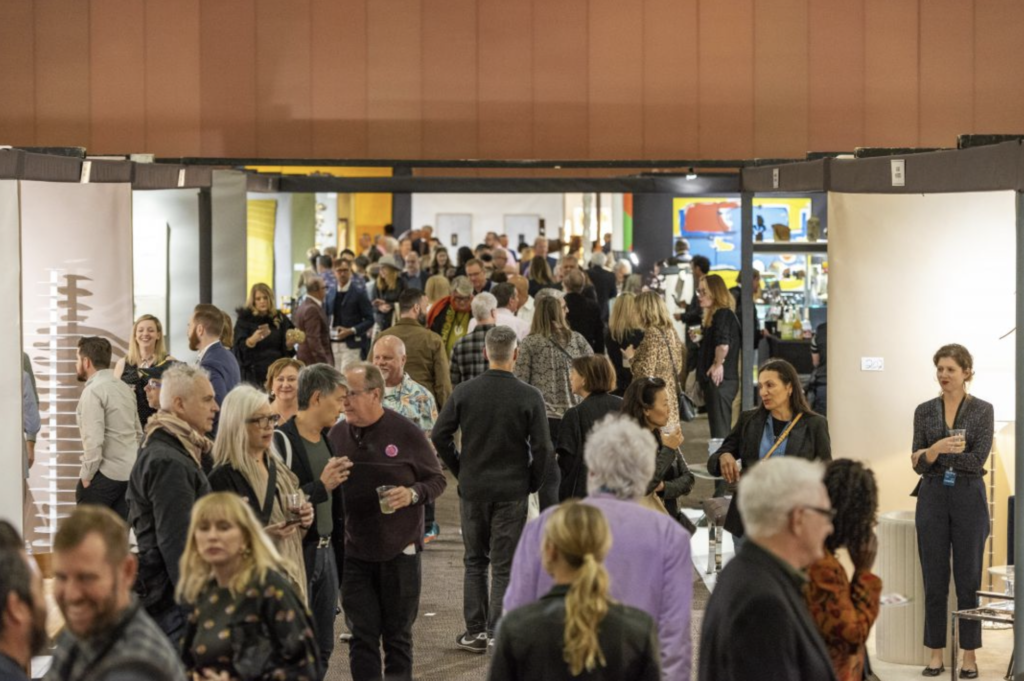 An exciting Early Buying Preview Party benefiting Modernism Week will take place on Friday evening, February 17 from 6 – 9 pm. At the biggest party of Modernism Week, attendees will enjoy a full open bar, complimentary valet parking, hors d'oeuvres, live music and the exclusive opportunity to be among the first to see and shop the world-class collections before the show opens to the general public. Preview Party tickets are $110 in advance and $125 at the door and include return entry to the show all weekend. Proceeds from ticket sales benefit Modernism Week, a 501 (c)(3) non-profit organization.
The Show's returning 20th Century Dealers include Bridges Over Time at Palm Springs Art & Design Gallery, Space 20th Century Modern, Thomas Lawrence Gallery, Silk Road Rugs, Inc., and Gallery Girasole. New 20th Century dealers include Aerena Galleries, Please do not Enter, Gallery 24 Jewelry, Isadora Rowe Vintage Textiles, and West Coast Modern.
New 21st Century dealers include Jon Morse Fine Art, C A Johnson Sculpture, Greg Palombo, and Tesselle. Returning 21st Century dealers include Light in Art, Resource Furniture, CFR Patio, and Art of Scooter.
Palm Springs Modernism is supported by Presenting Sponsor Atomic Ranch Magazine, Silver Sponsor, The Frank Lloyd Wright Foundation, along with Abell Auctioneer, Bidsquare, Freightforwarding.com, John Moran Auctioneers, and OM. Media sponsors include California Home and Design, California Homes, Magazine Antiques, and Palm Springs Life Magazine.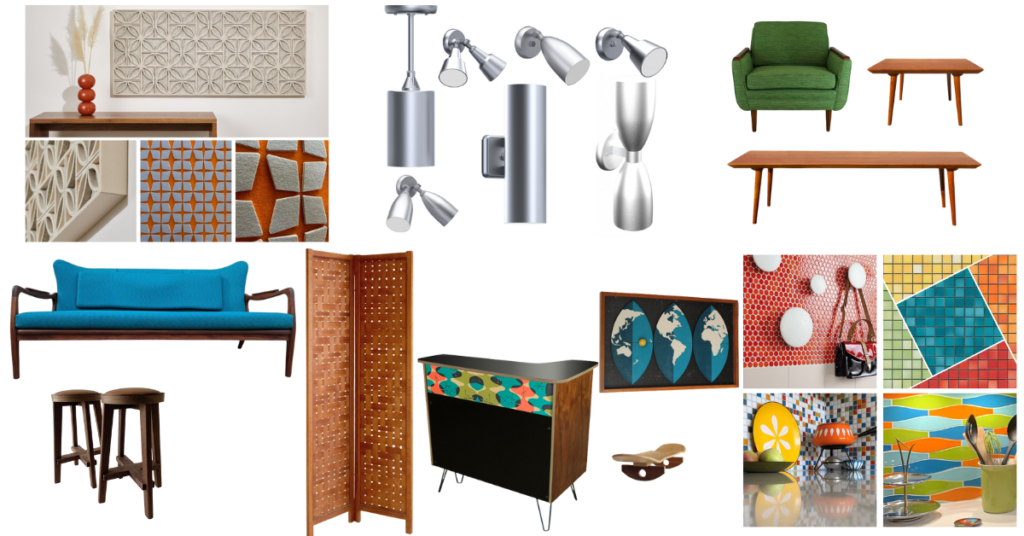 Atomic Ranch will present Atomic Avenue, a curated aisle of vintage and Mid Century Modern inspired furnishings, renovation materials and art representing the best modern makers of yesterday and today. "Atomic Ranch is thrilled to be a presenting sponsor for the Modernism Show once again. It's the premier event for anyone looking to discover amazing midcentury makers and dealers and better yet come home with a stunning treasure of modernist design. We are happy to be a part of it," commented Jickie Torres, Director of Content for EG Media / Atomic Ranch.
The Modernism Show will take place at the Palm Springs Convention Center February 17 – 20, 2023 during Modernism Week and will feature the best of vintage 20th century and compelling 21st century designs. Weekend admission is $30 online or at the door and includes return entry all weekend and a show catalog. Show hours are Saturday 10 am – 6 pm, Sunday 10 am – 5 pm, and Monday 10 am – 4 pm. The Palm Springs Convention Center is located at 277 North Avenida Caballeros in Palm Springs. Valet parking will be offered at the front of the Convention Center on Saturday and Sunday for $15. There is no valet parking on Monday due to the Classic Car Show, another featured event during Modernism Week which will take place from 12 pm – 3 pm in front of the Palm Springs Convention Center. Self-parking is available for $10 per day. More information is available at www.palmspringsmodernism.com.
For more information and a list of exhibitors, visit www.palmspringsmodernism.com or email info@dolphinfairs.com.