Get to know our Modernism Week 2023 Mod Squad, Jerald "Coop" Cooper – the man behind one of our favorite Instagram accounts, @hoodmidcenturymodern.
Modernism Week is just around the corner, and we're excited to welcome a new Mod Squad to take us behind the scenes of the ultimate celebration of midcentury architecture, design, culture, and more. Over the next few days, we'll be introducing each member on Instagram.
Jerald "Coop" Cooper – a creative director, talent manager, and founder of Hood Century – kicks things off with an inspiring look at Black Modernism.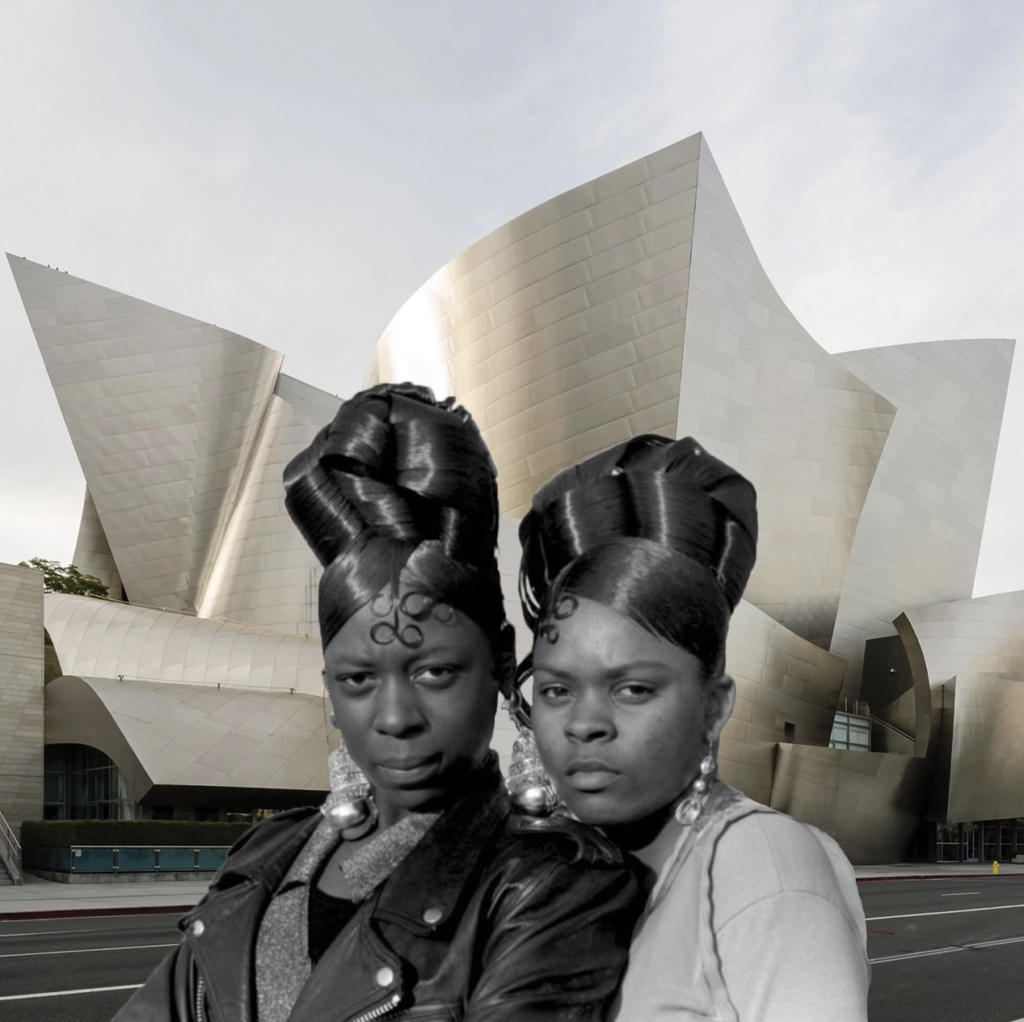 Stahl House selfies; Solange perched on top of the Guggenheim; barrel curls and Frank Gehry. Midcentury meets new century over at @hoodmidcenturymodern, the Instagram account Coop initially created in 2019 as a way to showcase the architectural treasures around his hometown of Cincinnati, Ohio. His corner of the Internet sits at the intersection of architecture, fashion, music, and art, and has quickly captured the attention of over 85,500 design devotees.
Coop's goal is to "recognize and help preserve modern architecture and interior design that have added to the aesthetic and culture of many Black communities" (New York Times). He is redefining the education and appreciation of midcentury modern architecture, with big plans to engage the Black community through the launch of a historic preservation society, educational merchandise like architectural flashcards, talks, editorial content, and more.
Read on to see what "modernism" means to Coop.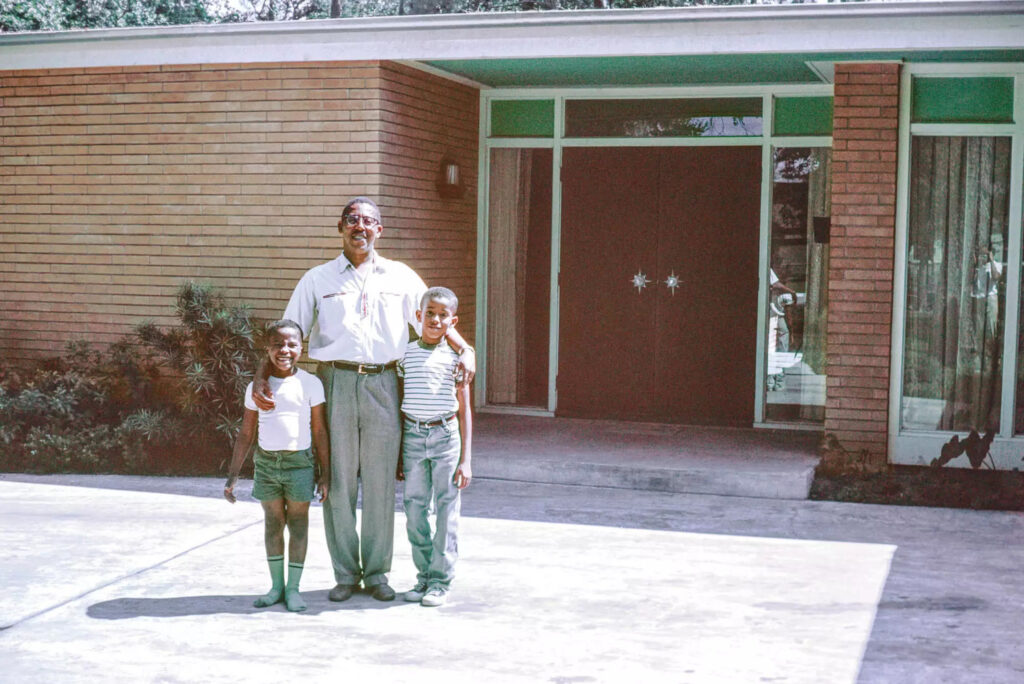 JC: "Legendary Houston architect John S. Chase and Drucie Chase in the crib they custom built, discussing their move to Riverside Terrace in the 1950s.
Y'all sitting down? Not only is Chase the 1st black licensed architect in Texas, but he is widely considered to have one of Houston's 1st "true modernist" homes with an interior courtyard. This was seen as "radical" in 59 and shit, a bit of a risk. Hhaha. Now anyone who knows me…knowsss I am radically obsessed with the indoor/outdoor vibe. And now…low slung (is that how y'all say it?) roofs are becoming my fav. It really creates some sort of regal feel to the built space.
In this interview series Drucie and John discuss the purchase of the lot, and design of their home, and the reaction of white neighbors when they moved in.
I don't think y'all get this whole "being the 1st thing". In the 40's and 50's where it was standard to get death letters to your HOME, and then have to go into work, and be creative. I am soo glad I got to sit with John's work and share it with y'all. TX stand uppp. Enjoy mf'ssss"
JC: "Birdman's Memphis Design-inspired "zone out spot". From Birdman & Lil Wayne's MTV Cribs (2002) episode.
Couple weeks ago we stumbled on this connection between black folks and the Memphis Design Movement.
The movement was created by Italian architect and designer Ettore Sottsass in 1980 (and a collective of artists, designers and thinkers). It was named after the Bob Dylan song "Stuck Inside of Mobile with the Memphis Blues Again". Ettore and crew would make shit like calculators, lamps (the asteroid lamp is one of my fav) & those blow up chairs that Sean Brown been doing. The Italians really were going hard.
The influence of the Blues that came out of Memphis on Bob Dylan, and then these Italian cats being inflicted by Dylan's creative expression, really reminds me that black folk and our music legacy in North America has so many ways it can appear and reappear.
We think the shit is important for like 100 reasons. Understanding us comes to mind right away."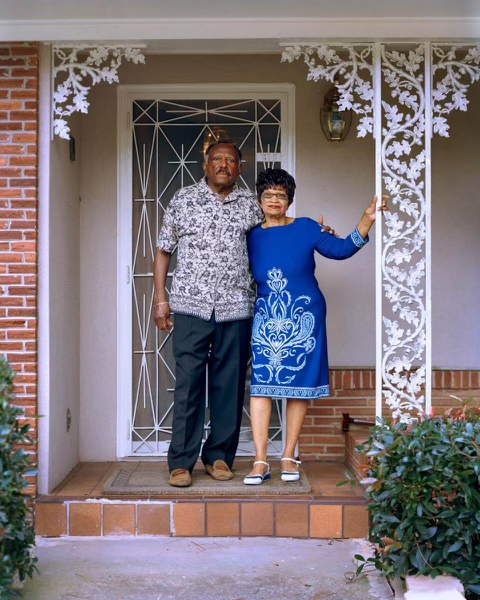 JC: "Images from "Brick by Brick", a photo essay by Lydia Harris.
Profiling (damn near a survey) of some of the original homeowners of the historic Collier Heights neighborhood in Atlanta, GA. Built in 1948, Collier Heights is a black modernist mecca and national historic places site."
---
Follow Coop at @hoodmidcenturymodern for more design inspiration during Modernism Week 2023.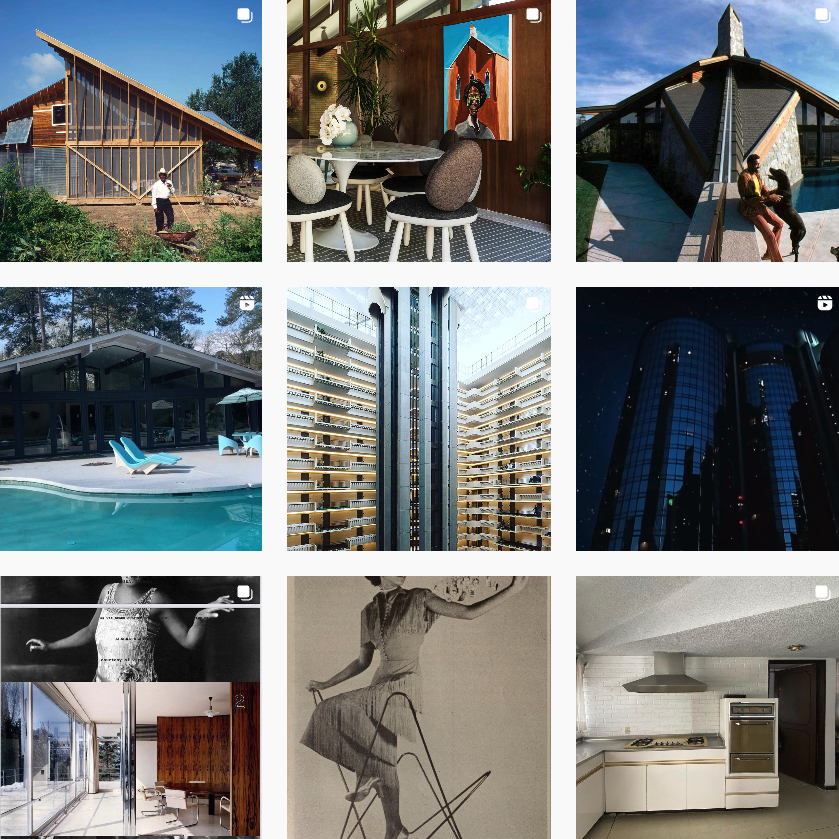 ---
Images courtesy of Hood Century