Get to know our Modernism Week 2023 Mod Squad, creative entrepreneur Victoria Adesanmi.
Modernism Week is just around the corner, and we're excited to welcome a new Mod Squad to take us behind the scenes of the ultimate celebration of midcentury architecture, design, culture, and more. Over the next few days, we'll be introducing each member on Instagram.
Today's Mod Squad is Victoria Adesanmi, founder and principal of Aesthetics Studios.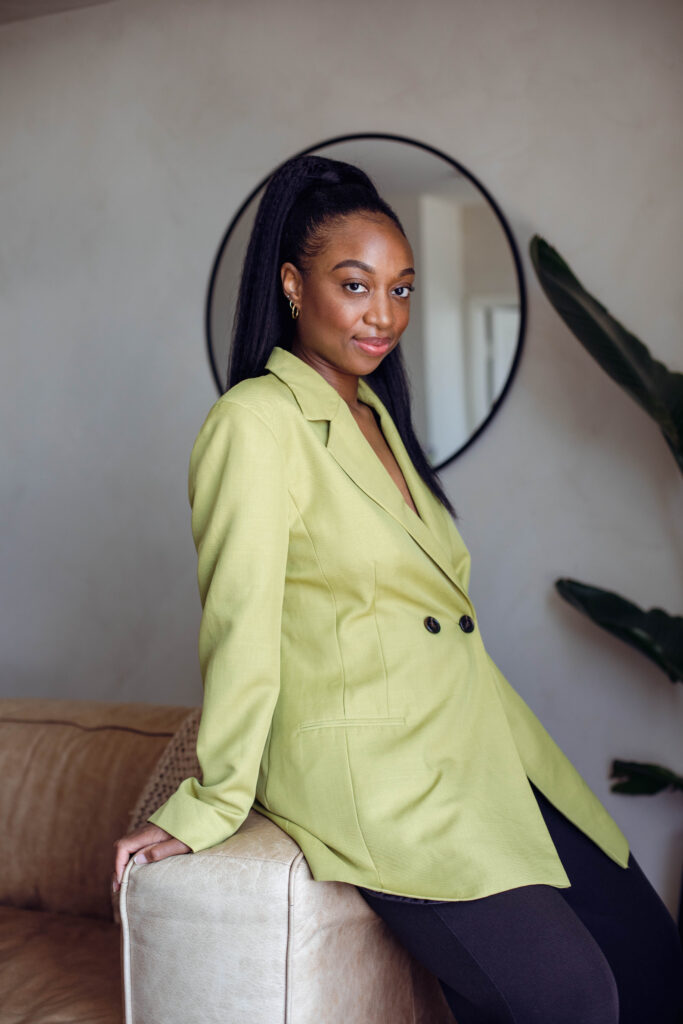 Born in Silver Spring, Maryland and raised in a traditional Nigerian household, Victoria knew that she wanted to defy the traditional expectations and pursue a creative career. Victoria earned her bachelor's degree in industrial design with a minor in textile technology at North Carolina State University.
Victoria launched her career as a successful color + material designer at adidas global, where she's influenced footwear products for notable athletes and artists.
However, in a multi-hyphenated generation, Victoria knew she wanted to extend herself into other creative pursuits: interior design + creative direction. With an eye for detail, drawing inspiration from her experiences and the world around her, Victoria works off of instinct to push the boundaries of her creative limits.
She believes if God created the heavens + earth, the possibilities are endless for the spaces + ideas He'll create through her.
Read on to see what "modernism" means to Victoria.
VA: "Modernism is the reimagination of simplicity. It's clean, thoughtful, and considers its surroundings and natural environment."
VA: "Modernism is a movement that is experimental and defies the rules. In modernism, the materials speak for themselves."
VA: "If form follows function, modernism will always be timeliness and essential."
---
Follow Victoria at @vic.adesanmi for more design inspiration during Modernism Week 2023.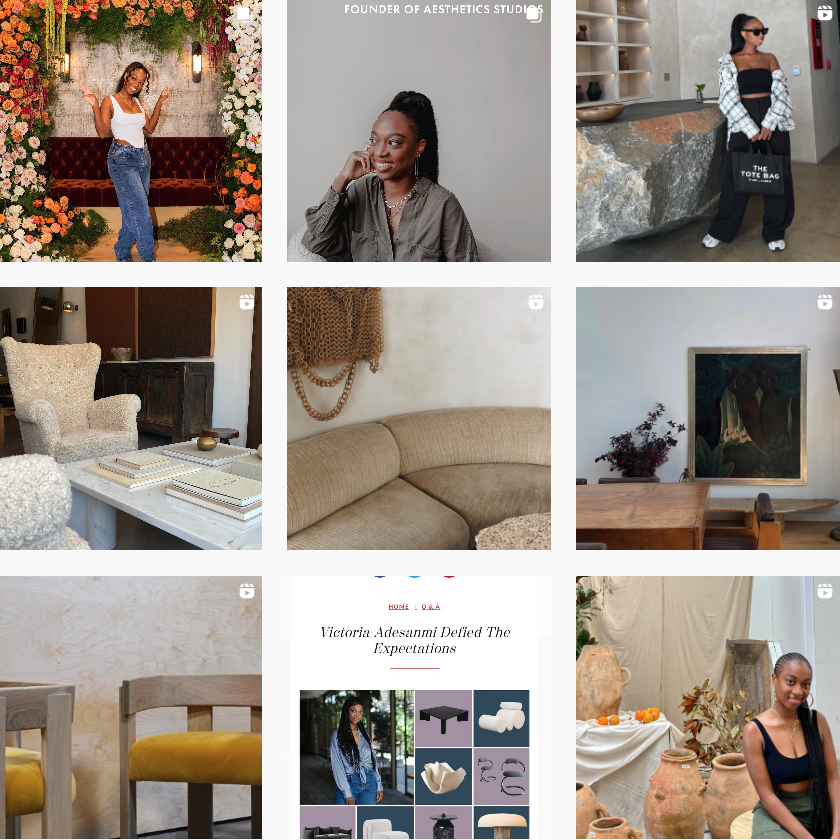 ---
Images courtesy of Victoria Adesanmi. Headshot image by Michael Esho.