The MADE by series profiles leading voices in architecture and design. M is honored to welcome Woods + Dangaran, a Los Angeles-based architecture studio well versed in translating modernist architecture for the 21st century.
Woods + Dangaran's debut monograph, published by Rizzoli, not only celebrates Brett Woods and Joe Dangaran's first decade of practice, it showcases an approach to architecture that incorporates the tenets of modernism while looking firmly towards the future. To that end, the firm not only steers the design of the structure and the interior finishes, but the furniture, accessories and landscaping as well.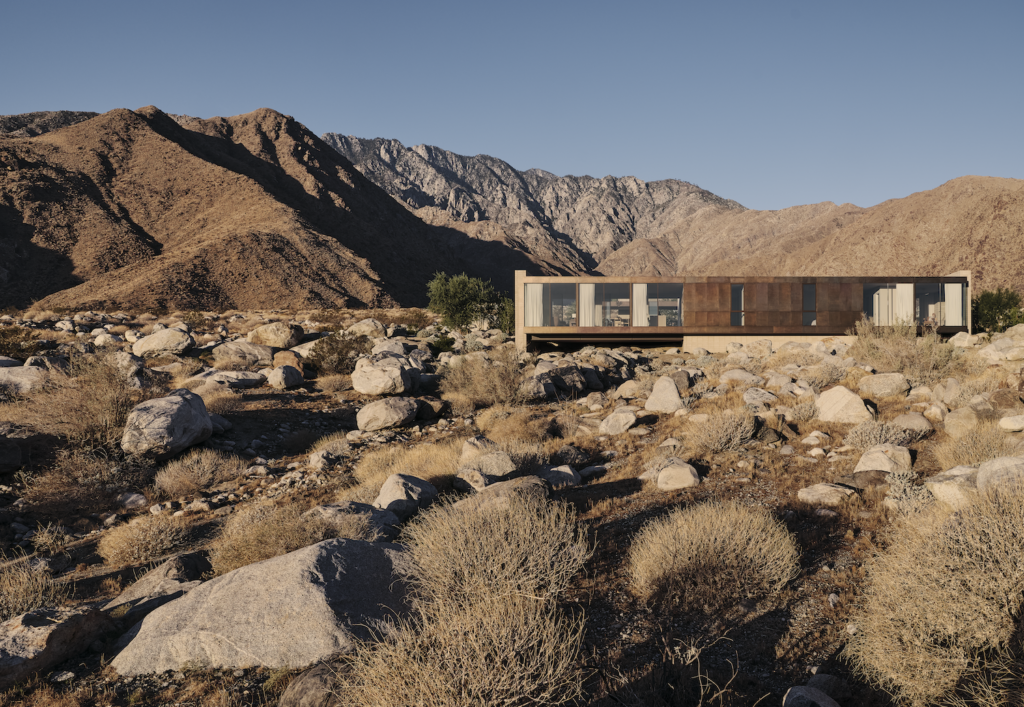 "While our philosophy and how we actually work through the process doesn't change, what does change are the clients' sensibilities and their needs," says Woods. "Our architecture is very rational," explains Dangaran, "but then you layer on landscape, you layer on natural light, you layer on materials, and the end result is a complete package, without any singular element being the star of the show." Unless you count the inhabitants. These are houses designed to rack focus away from the backdrop and towards what homes are really about: living.
"It's okay that the architecture is special and, of course, that's really important to us, but in the end, this has to be a home," says Woods. "We might return to a home a year later and we'll see evidence of life — toys on the ground or coffee cups in the sink. And that makes us really happy. Because if we can design a home that is architecturally impactful and also have people using it and not actually feel like the photo shoot was that home's best day, then I think it's been a success." Adds Dangaran, "Our goal is not to design you a home. Our goal is to go through the design process to ultimately execute a home for you so you can live in it."
We sat down with Brett Woods and Joe Dangaran in advance of their talk and book-signing at Modernism Week. Giving Modernism a New Life: Woods + Dangaran, will take place on February 23, 2023 at 11 a.m. at the Annenberg Theater.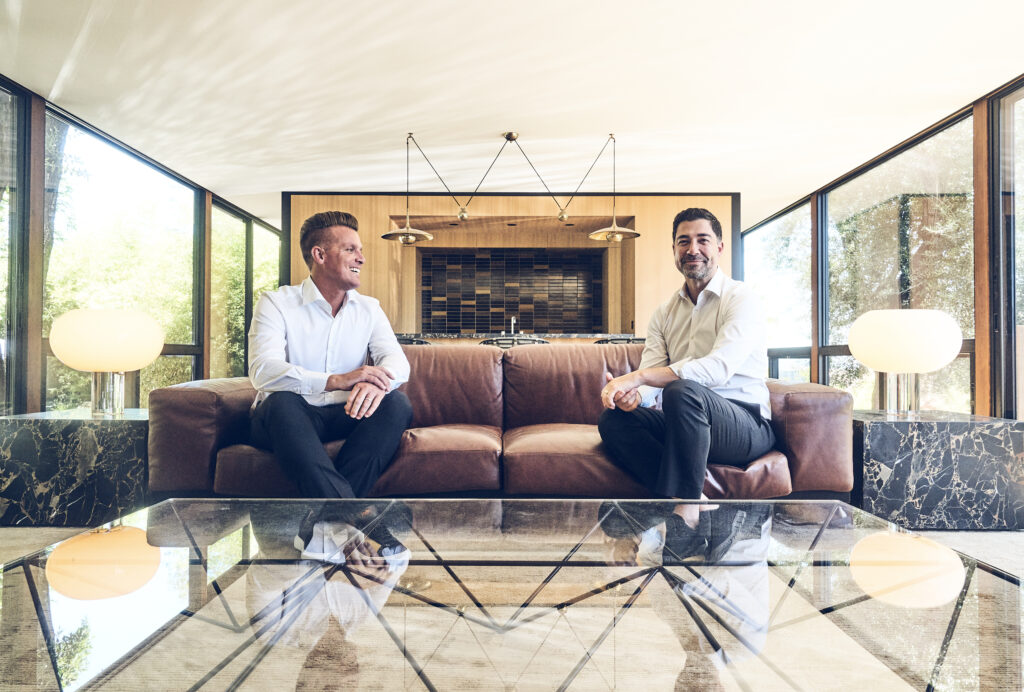 Let's start with your point of view on modernism. Would you say that there are modernist impulses in your work, or modernist tenets from which you draw inspiration?
Yes, we are definitely inspired by modernism. Honesty of form, of structure and of materials is critical to our work.
How would you describe Woods & Dangaran's design aesthetic in a nutshell?
Warm modernism with a focus on the use of natural materials and integration with the landscape.
Who would you say is your favorite midcentury modern designer and what kind of influence have they had on your work?
Neutra paved the way for experimentation in connecting the interior and exterior in Southern California. He used roof lines, fire places, walls, etc. to connect the user to the exterior.
Your talk at Modernism Week this spring is titled "Giving Modernism New Life". Can you talk about the ways in which you've updated modernism for the 21st century? Are there any Modernist things you think we should leave behind?
We are constantly battling with the balance of the pursuit of technology and a simplified way of living. Technology can be a blessing and a curse. Some technology can complicate your life while promising to simplify. We often use current technology but in its most simplified forms in order to allow for our homes to evolve over time. Midcentury architects were pushing technology in ways that was beyond their time and that now needs to be replaced and updated.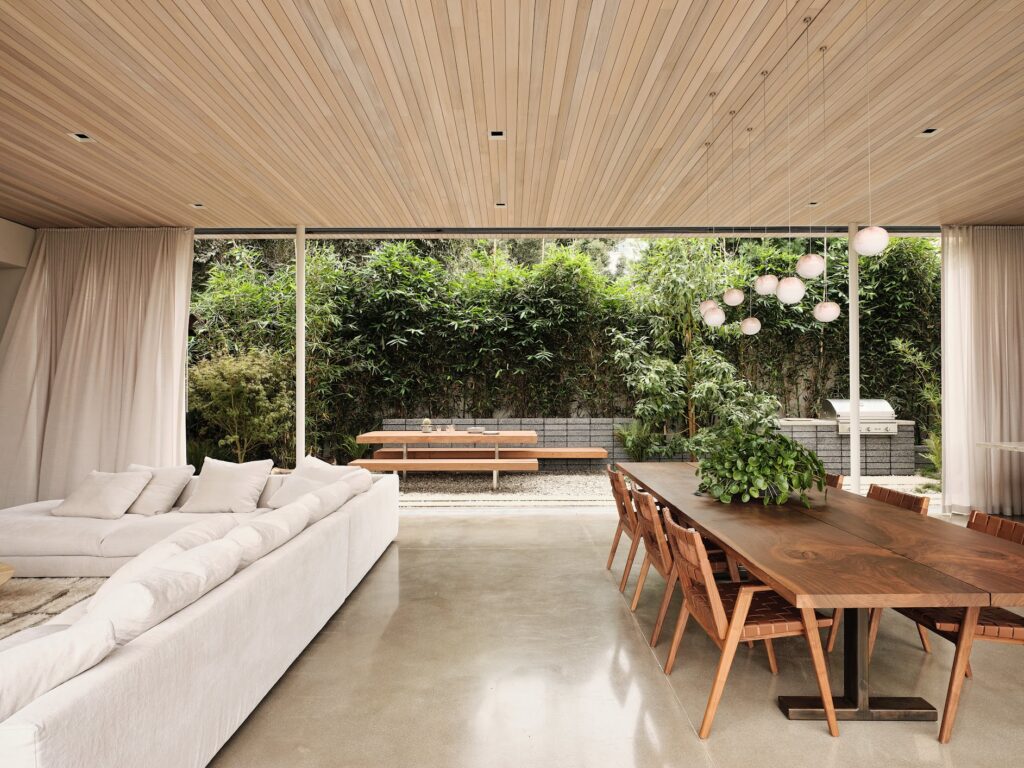 What would Woods & Dangaran's ideal future project be?
An amazing boutique hotel or museum on a beautiful piece of property so that we can stretch out and site plan the property.
What about Palm Springs? If you could design anything there, what would it be?
Since we've already designed a house there, we'd love the opportunity to design a cultural center, a museum or a boutique hotel.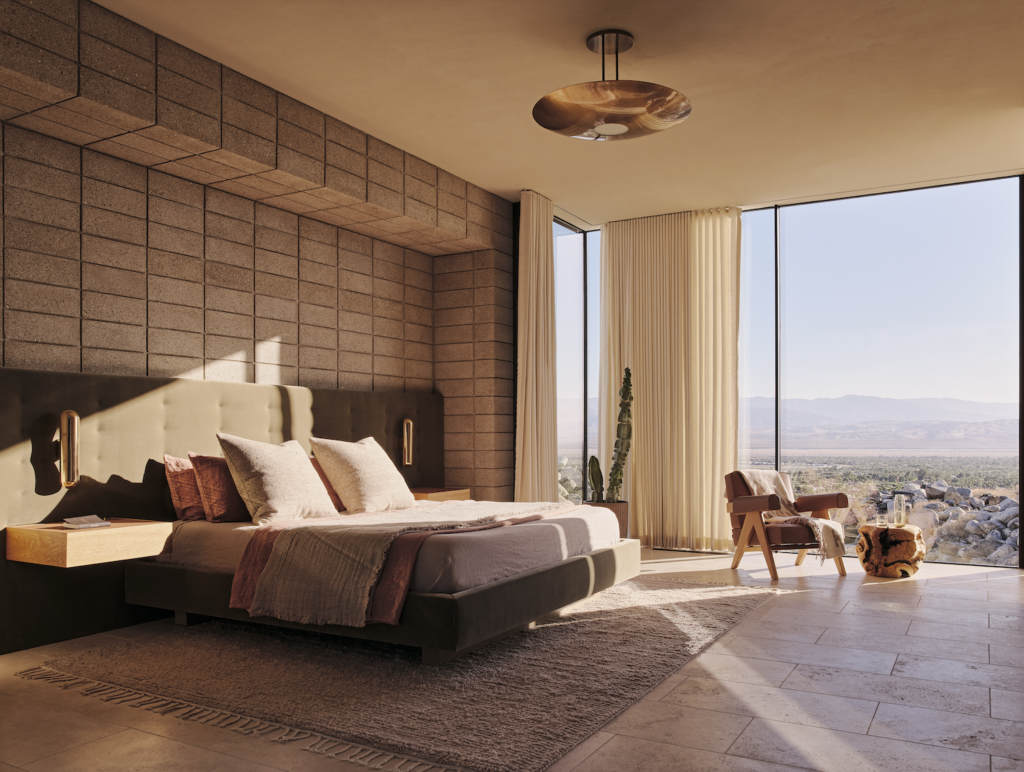 Editor's note: The interview has been edited for clarity.
---
Images courtesy of Woods + Dangaran