Make sure to "Kaptur" every moment with modernist architect Hugh M. Kaptur during Fall Preview 2019.
Hugh M. Kaptur, AIA, a true Coachella Valley treasure, is a visionary designer who practiced in the area from the late 1950s through the early 2000s. We're proud to feature a series of Fall Preview events celebrating the life and work of the modernist architect. Mark your calendars!
Recognizing Modernist Architect
Hugh Michael Kaptur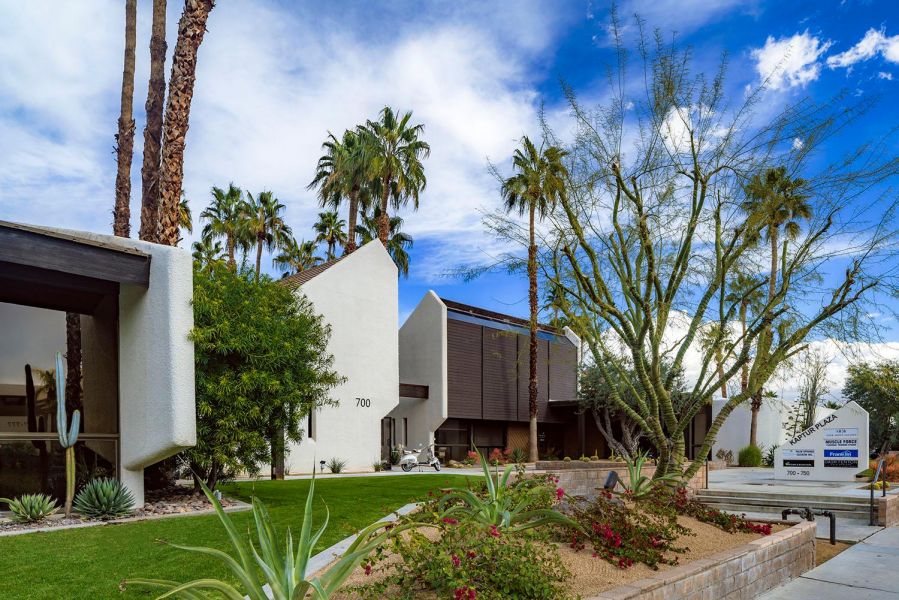 October 18, 2019  |  10:00 AM
Join the Palm Springs Preservation Foundation for two free events (a street naming and architectural rendering dedication) celebrating the life and work of the celebrated architect. "Recognizing Modernist Architect Hugh Michael Kaptur" will be held at Kaptur Plaza (originally known as Tahquitz Plaza), designated a Class 1 Historic Site by the city of Palm Springs in December 2015. Enjoy complimentary coffee and muffins by Koffi Central on this special morning. Mr. Kaptur is also scheduled to attend. Tickets here.
Fire Station #4 Open House
October 19, 2019  |  10:00 AM to 12:00 PM
The recent restoration and expansion of Fire Station #4 (1971) brought the original architect, Hugh Kaptur, to consult with project architect, Maria Song AIA to assure the storied fire station maintained a residential scale. The architect's collaboration has resulted in a stunning and seamless coming together of architecture and function. Come tour the fire station, glimpse behind the scenes areas, and meet the architects! Tickets here.
John and Bessie Macy Residence Tour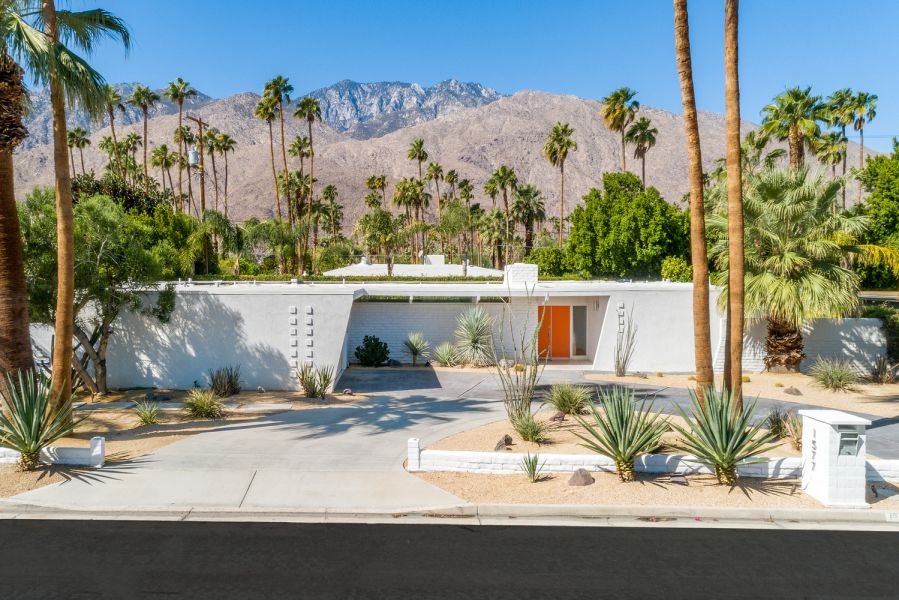 October 19, 2019  |  12:00 PM to 3:00 PM
The John & Bessie Macy Residence (1959) is another Class 1 Historic Site, built as a speculative venture by local developer Axel Werner Hogback using an inspired design by Hugh Kaptur. Architectural highlights include a stunning post and beam construction, flat roof with cantilevered overhangs, slumpstone masonry units, and more. Tickets here.
The Architecture of Hugh Michael Kaptur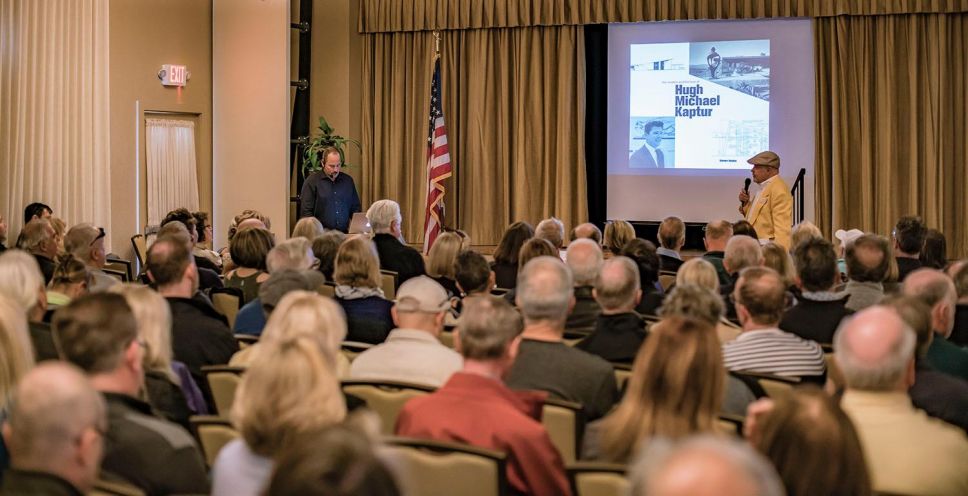 October 20, 2019  |  11:00 AM to 12:00 PM
Palm Springs Preservation Foundation board member Steven Keylon, an architectural historian and author, will explore the life and many-faceted career of Hugh Kaptur. From automotive beginnings as a General Motors designer in Detroit to his architectural legacy in Palm Springs, Keylon will offer an informative and entertaining retrospective sure to elevate your appreciation for Hugh Kaptur's work.  Tickets here.