Here at M we like to dig down and meet the makers, the real people behind the pretty objects. We ask independent makers, artists, and multi-hyphenate creators about their life, work, and get them to dish about a little bit more.
Sean Woolsey is an artist, designer, and craftsman living in Southern CA. As the founder of his eponymous studio, Woolsey specializes in fine art and hand made furniture designed built to last for generations. He will be showcasing his work at the Palm Springs Modernism Show (February 17-20, 2023) during Modernism Week.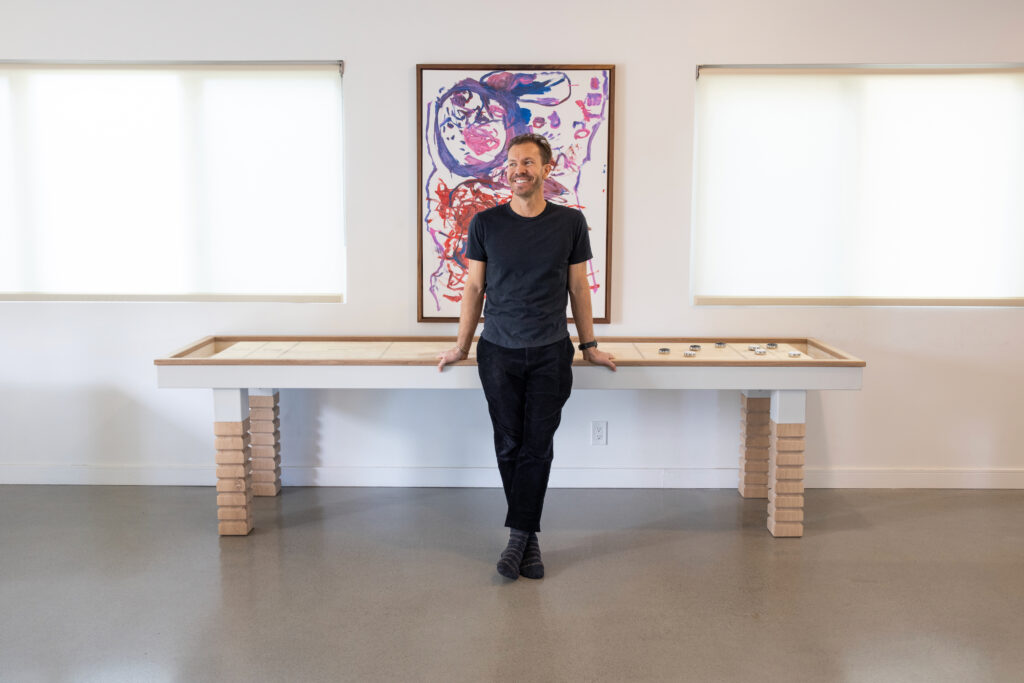 How did you get your start in furniture design? (What led you to it?)
I started furniture design after 6 years doing apparel design. I left apparel in 2008 and had no idea what I was going to do next, honestly. I was very interested in working with my hands and had always been making things and art for my whole life. My father was a stained glass artist and a photographer, and my mom an artist. I began by framing my artwork, then took a few woodworking classes and did an apprenticeship with a cabinet maker. It took lots of time and I am still learning everyday, but I love the process of taking raw materials and making something from scratch and the deep satisfaction with seeing something that I have designed and built and having a client love it. These days I love designing the next pieces, building the best team, and working with clients.
Do you draw inspiration from modernism?
Yeah, I am inspired a lot by midcentury modern design. I like the lines, whether they are elegant and rounded like a Finn Juhl chair, or straight and dramatic yet practical like an Eichler home. I like the mixture of materials and the honesty of construction, and utility of needs met through design.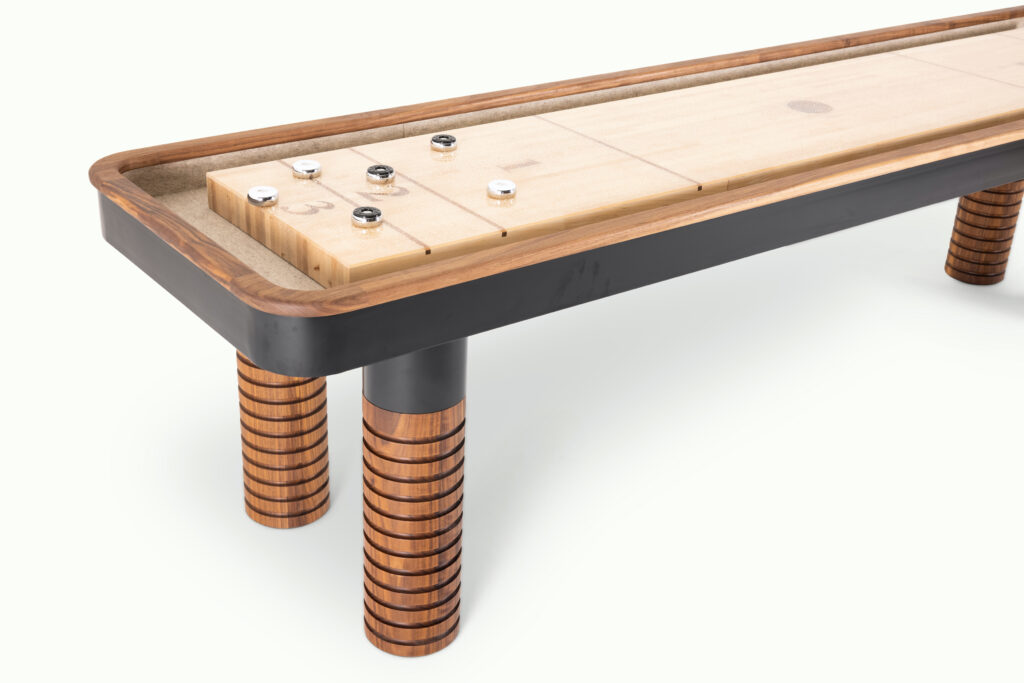 How does nature inform your work?
I have always been inspired by nature, being outside whether it is surfing or trail running. It is how I recharge and connect with this planet. I love being outside, being lost, and not keeping track of time.
Which other designers or architects or creatives inspire your work?
So many: I love Olson Kundig, Studio Shamshiri, Wharton Esherick, George Nakashima, Sam Maloof, JB Blunk, Hans Wegner and Caleb Woodard to name a few.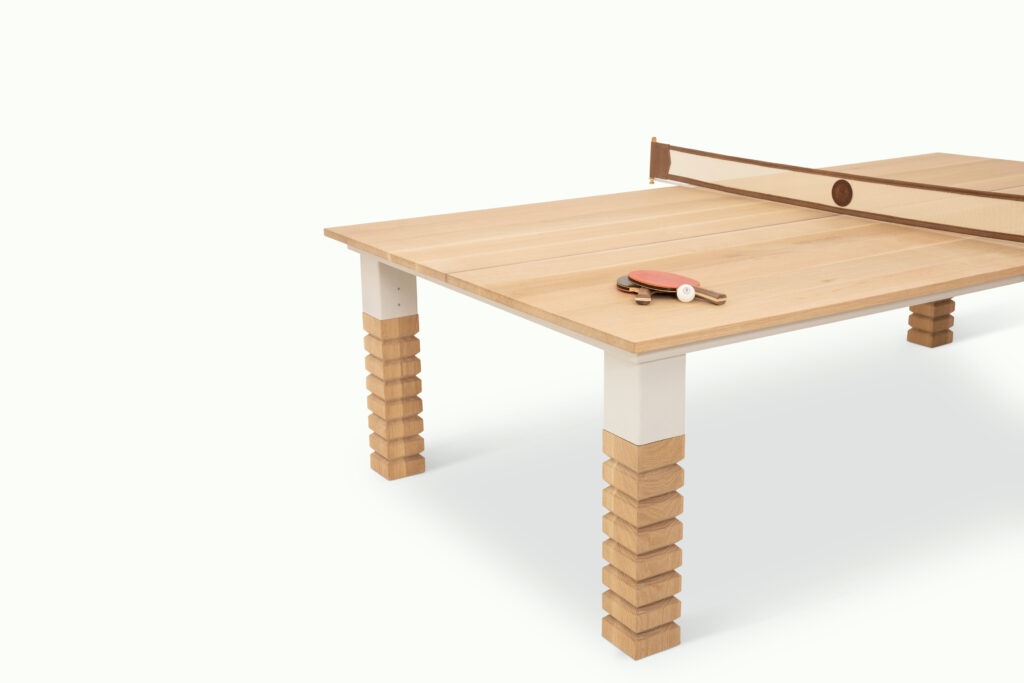 Quick Draw Questions:
If you weren't a furniture designer, what would you be? Probably a chef, I love eating and watching what talented chefs create. Or building houses.
Favorite design city? New York, always inspired there.
Favorite famous chair? Sam Maloof's rocking chaise lounge chair.
Stranded on a desert isle, who would you take? My wife and daughter.
---
Images courtesy of Sean Woolsey