The MADE by series profiles leading voices in architecture and design. Photographer and conceptual artist Janna Ireland, whose work centers around themes of family, home and the expression of Black identity in American culture, began photographing the work of trailblazing and prolific Black architect Paul R. Williams in 2016.
A selection of her breathtaking photos was compiled in a critically-acclaimed monograph, published by Angel City Press, entitled Regarding Paul R. Williams: A Photographer's View. In 2012, the Nevada Museum of Art, awarded her the Peter E. Pool Research Fellowship to photograph Williams' work in Nevada. A solo exhibition of this work, "Janna Ireland on the Architectural Legacy of Paul Revere Williams," was presented there in 2022. The exhibit subsequently traveled to the Nevada State Museum in Las Vegas, where it will remain on view until May 30, 2023.
Ireland, who lives in Los Angeles with her family, and is an assistant professor in the Department of Art and Art History at Occidental College, sat down with M to talk about the experience of photographing Paul R. Williams' work.
How did you get into photography?
My father is a photographer. Photography has always been a part of my life.
Can you share the experience that introduced you to the work of Paul R. Williams?
In the summer of 2016, I received an email from Barbara Bestor, an architect and the director of Woodbury University's Julius Shulman Institute [NOTE: The Institute, founded by architectural photographer Julius Shulman, renowned for his images of The Case Study Houses, promotes understanding and appreciation of photography of the built environment]. She was looking for someone to make a new body of work about Paul R. Williams. She asked the artist James Welling, one of my former professors, if he could recommend someone — and he recommended me! Williams' name sounded familiar – I think I must have stumbled upon it at one time or another because of my interest in the history of LA – but I didn't know anything about his work before I began my research that summer.
Why did you decide to photograph his work in black and white?
Black and white helps unify photographs of structures designed in many different styles, with decades of design interventions layered on top. Williams' career was so long — and his projects so diverse — that photographing in black and white is a strategy for making my whole body of work feel cohesive. Black and white also eliminates differences in color temperature (for example, cool daylight coming in through a window may conflict with the warm light emitted by a lamp). Captured in black and white, the different kinds of light mix without conflict.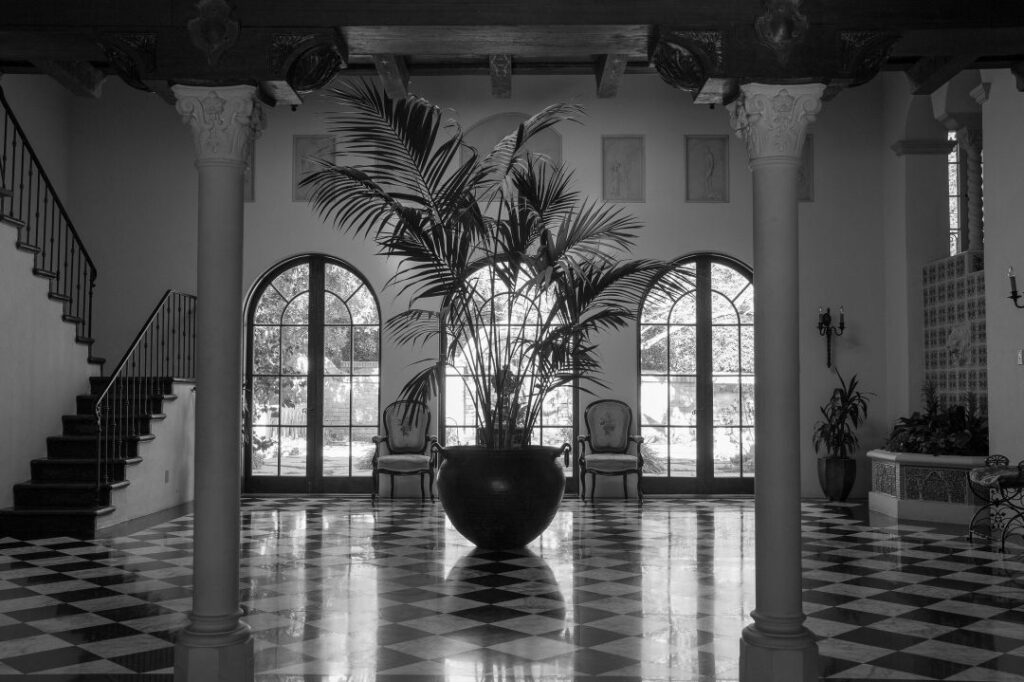 Do you have a favorite Paul R. Williams home?
I am friendly with too many Williams homeowners to ever name one home as my favorite!
How important do you think Paul R. Williams' work is in the grand scheme of modernism in general, and what aspects of his own modernist approach do you think carry through to today?
When I think of Williams and modernism, I think about his embrace of new materials and technology. I also think about the fact that the house he designed for himself and his wife in Lafayette Square is in the International Style, instead of in one of the many revivalist styles for which he is well-known.
I am not an architectural scholar and am not really confident in any attempts I might make to place his work in the context of modernism in general!
What's your next project?
I have been making work about my family for years. I am currently making new family work for some shows I have coming up in 2024.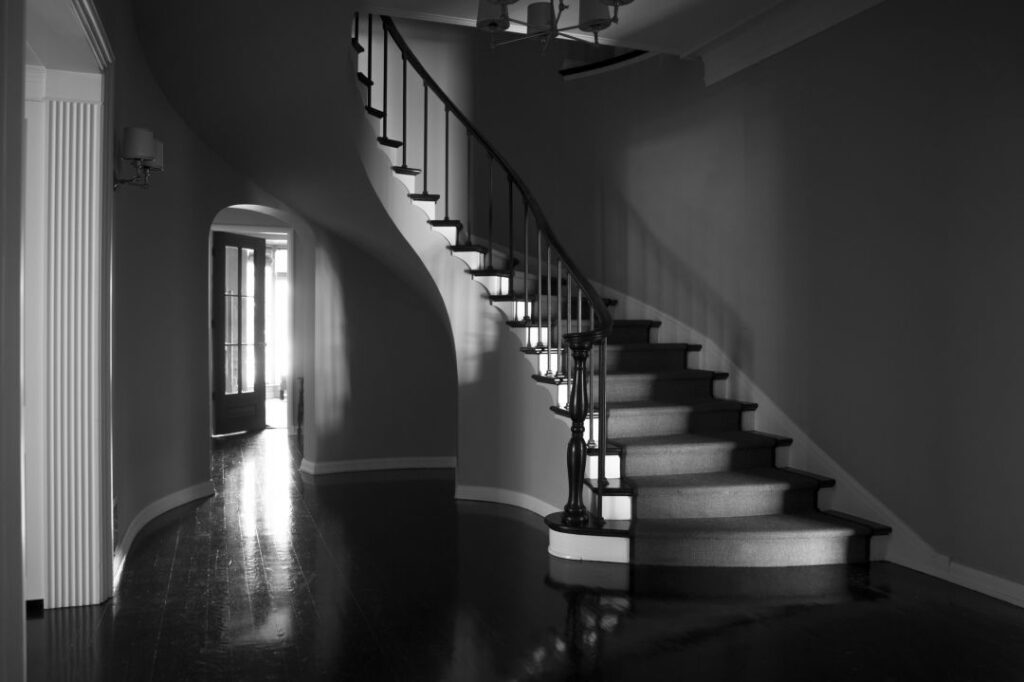 ---
Meet Ireland at a special May 5th screening of "Regarding Paul R. Williams with Photographer Janna Ireland" during MADE in Beverly Hills. The film, which takes place in an original Paul R. Williams residence and captures Ireland in conversation with architectural historian Alan Hess, explores the work and legacy of African-American architect Paul R. Williams and chronicles Ireland's experience over four years photographing his buildings for her critically acclaimed book, Regarding Paul R. Williams: A Photographer's View (Angel City Press 2020).
To learn more about Ireland's work and upcoming shows, please visit her website or follow her on Instagram.
---
Black and white images courtesy of Janna Ireland.