The MADE by series profiles leading voices in architecture and design. Vishaan Chakrabarti believes that cities – if they are designed to be sustainable, equitable and joyous – are the best hope for humanity. His new book The Architecture of Urbanity: Connective Design for Place, Pluralism, and Planet hits shelves this month, exactly ten years after his first book. M sits down with the renowned architect, urbanist, and author to talk about ecological urbanism and his vision for the future of cities.
Vishaan Chakrabarti is the founder and creative director of Practice for Architecture and Urbanism (PAU) and previously served as the Dean of the William W. Wurster College of Environmental Design at the University of California, Berkeley. From 2012 to 2015, Vishaan was a principal at SHoP Architects. Prior to that, he served under Mayor Bloomberg as the Director of City Planning in post-9/11 New York. He will speak at Modernism Week on February 20, 2023 about the relevance and importance of great design to the pressing issues of our time.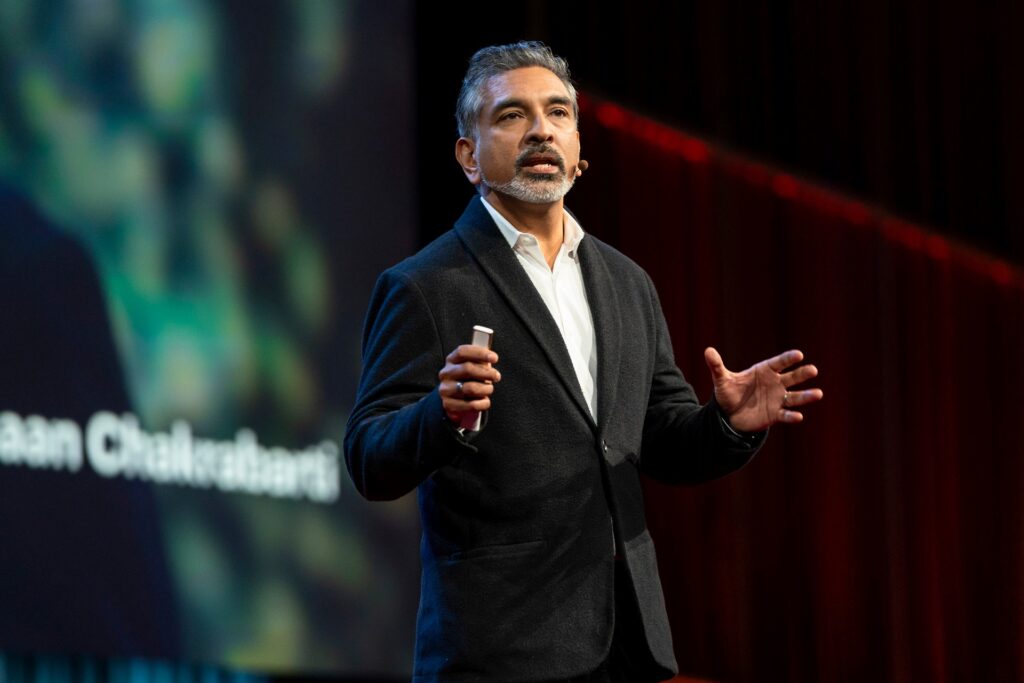 Where do you place PAU's work in relation to modernism?
While PAU's work is rooted in place and process rather than style, we do find that our design approach has an affinity with the meta-modern movement, which seeks to advance the best aspects of modernism while recognizing the critiques established by post-modernism. We unequivocally reject the historicism, pastiche, and cynicism of postmodernism, but believe that modernism must evolve into a pluralistic approach to architecture and urbanism that is fully inclusive of today's environmental, cultural, racial, gender, and socioeconomic concerns. This physically manifests in our design work through a palpable sense of materiality, volume, color, and tectonics reflective of the local context, communities, and construction methods in the places we serve. While such inclusivity may seem daunting to some, we at PAU are utopian pragmatists who feel optimistic about the potential of architecture to create betterment for the planet and its people.
Do you draw inspiration from any modernist practitioners or theorists?
We are deeply inspired by those colloquially known as the "humanist" modernists—Louis Kahn, Alvar Aalto, Aldo van Eyck, Alison and Peter Smithson, Balkrishna Doshi, Paulo Mendes da Rocha, and others. One of our favorite statements from van Eyck is "whatever space and time, place and occasion mean more," which suggests privileging the lived experience of architecture over its abstract existence. In terms of theorists, we are probably most influenced by the historian Kenneth Frampton and his writings on Critical Regionalism—which is being rediscovered in light of both climate change and a questioning of universal globalization—as well his advocacy for the arriére garde as an architectural stance in response to these changes.
If your last book was a manifesto for urban America, what is your new book The Architecture of Urbanity: Connective Design for Place, Pluralism, and Planet declaring?
My new book, The Architecture of Urbanity, declares that architecture is relevant to the most pressing global issues of our time—climate change and social division—when it advances the condition of urbanity, whether at the scale of the village or the city. Architecture's role in fighting climate change far transcends green building technology—beautiful, ecological, transit-oriented, affordable design can also be made connective when it is interpretive of local climate and context, which in turn can garner community support for the new cultural institutions, public infrastructure, and housing density we need to heal the planet. In parallel, if architecture creates public spaces where people can engage each other eyeball-to-eyeball in the space of the city, rather than on the ugly platforms of social media, we can generate positive social friction that can help confront and reconcile our racial and social divisions.
Ecological urbanism is well-established in theory, but a bit less so in practice. Do you see this changing? Is there a deeper reconciliation of the city and its environment in the future?
When I first started writing about cities, most environmentalists thought about them as part of the problem as heat islands and so on. Over the past few years however I have seen a significant shift among politicians, climate scientists, and advocates towards the benefits of ecological urbanism. Even in film, the Black Panther movies depict the ecological urbanism of Wakanda as a positive vision in which the city, agriculture, and nature exist in harmonious juxtaposition. Without a deeper reconciliation of cities, which is what house most of humanity, and the environment, which by definition must include cities, we are doomed—but luckily this reconciliation is taking place. It's exciting.
PAU works on large scale urban projects all over the world, and of late, a lot in the Midwest. What has been the most challenging?
Because we want to advance communities that have been historically distressed, and since we don't work for dictators or poor environmental stewards, it makes sense that seven years into our practice we have several important commissions across the Great Lakes and the Midwest. These projects, from the expansion of Cleveland's Rock and Roll Hall of Fame, to our recent win of the Miller Prize in Columbus, Indiana, to the design of a new bridge in Indianapolis, all share the dichotomy of limited budgets and visionary aspirations. Resolving this dichotomy is always our challenge, and we do it with joy.
What would be the absolute ideal future project for PAU?
A great contemporary public project in Palm Springs of course! We are already living the dream, designing projects and winning competitions that cause us to wake daily and say "pinch me, it's real." Increasingly our portfolio falls into three categories: civic institutions, public infrastructure, and social housing. We would love to expand upon all three, with hopes of doing more museums and performance venues, train stations and airports, and carbon negative affordable housing. That would not only be great for PAU and the planet we love, but it would define for us what can be so relevant and powerful about the practice of architecture.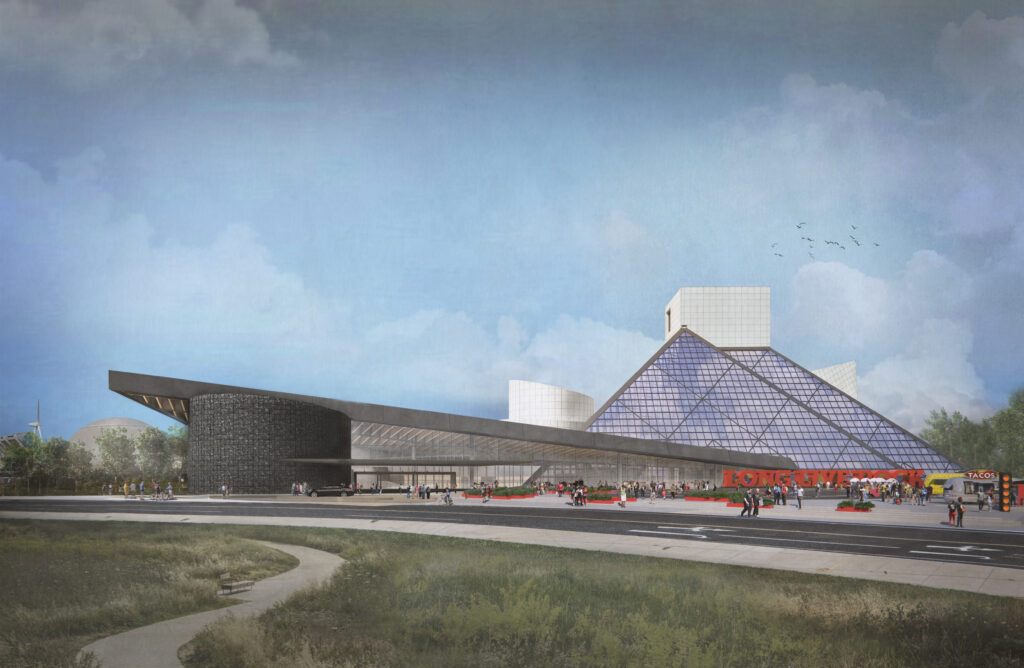 ---
Images courtesy of PAU