Designer Christopher Kennedy shares the inside scoop on the Modernism Week Show House 2015.
In partnership with Traditional Home and California Homes Magazine, interior designer Christopher Kennedy is, once again, spearheading Modernism Week's show house.
Sponsored by Architectural Blue, Art House Design Build, Bedrosians, Benjamin Moore, Cosentino, Crestron, Dornbracht,Duravit, Ferguson, Fromberg Edelstein Fromberg, Hartmann & Forbes, Kravet, LaCantina Doors,Landscape Illuminators, Phillip Jeffries, The Robert Allen Group, The Container Store, Sensorium Event Productions, Son Cabinetry & Design, and Sub-Zero Wolf, the goal of the project is to raise $100,000 for Palm Springs Modernism and other preservation efforts. 
This year's property, a 2500 square foot home overlooking Indian Canyon's North Golf Course, promises to rival last year's spectacular debut, with a roster of star talent culled from all over the country. The baker's dozen of designers includes Linda Allen, Bobby Berk, Michael Berman, Mark Cutler, Vanessa de Vargas, Tabitha Evans, Trip Haenisch, Grace Home, Parker Kennedy, Paletteur, Nancy Price, Marlaina Teich and, of course, Kennedy himself. We caught up with Christopher Kennedy on a busy Thursday morning, as workers scurried around hammering, sawing and painting, in a frantic rush towards the February 14th reveal.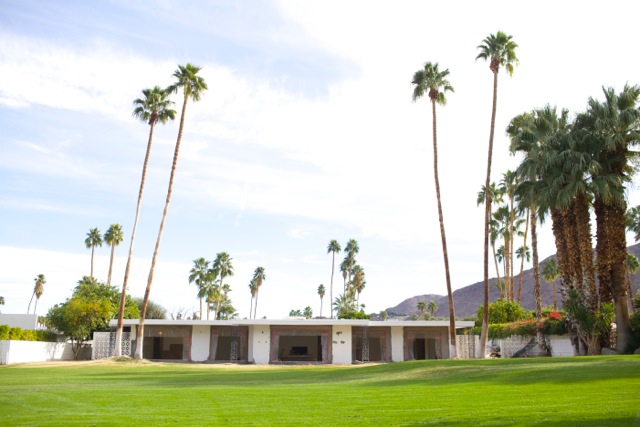 So tell me a little bit about the house. How did you find it? What should people expect?
We love Indian Canyon. And it's on a very sought after street. The golf course is on both sides and the street doesn't really lead anywhere so it's very quiet. And it's full of really cool houses. A few doors down is the one that Richard Gere pulls up to in "American Giglo".
This year we have a bit more color cohesion. I love blue and greens in the desert. I'm inspired by the greens in the golf course and the azure of the water, the turquoise of the sky and everyone really embraced that this year so we're going to see a lot of navy and chartreuse and emerald and turquoise. And we have designers from all over, from the South, from NY, from San Francisco, from LA, from Phoenix — which is really exciting.
Like most show houses last year's home was designed with a mythical couple in mind. How does your living in the house impact the designers? Have they tailored their designs to what they know about you?
It was sort of "If I could build my dream house, what would it be?" I don't think I'm so unusual; I think that a lot of us want the same things. So I just started looking at what I would like to experience. The underlying theme is to take a classic midcentury house and update it with the best of modern technology and showcase the most cutting-edge ideas in design as well. And really, the mission for me is to help re-establish Palm Springs as a incubator of world class design and architecture. Not just to rest on the laurels of the things that people did fifty years ago but to bring the top talent in the country to Palm Springs and use Palm Springs as their inspiration to once again put us on the map as a place where new ideas are emerging now.
But, apparently, my living here has put a lot of pressure on the other designers. They've called me to ask, "Is this okay?" And I'm like, "You guys are the top talents in the country! I'm sure I'm going to love it!". But they've all run things past me and I think it's been kind of fun for them thinking, "Okay, this is Christopher, he's known for a certain thing, what would he like?" So they're taking my classic Palm Springs style and reinterpreting it from their viewpoint in New York or Los Angeles or SF or Phoenix or Mississippi. And that's been really fun.
What are some of the high tech things that people will see?
Definitely the windows and doors in the house are very high tech. We have Crestron which does home automation. So, for example, the drapes are motorized so you can raise and lower the blinds with a keypad. Crestron now partners with SubZero Wolf, which is our kitchen and appliance sponsor. So you can do things like turn on and preheat the oven from your cell phone.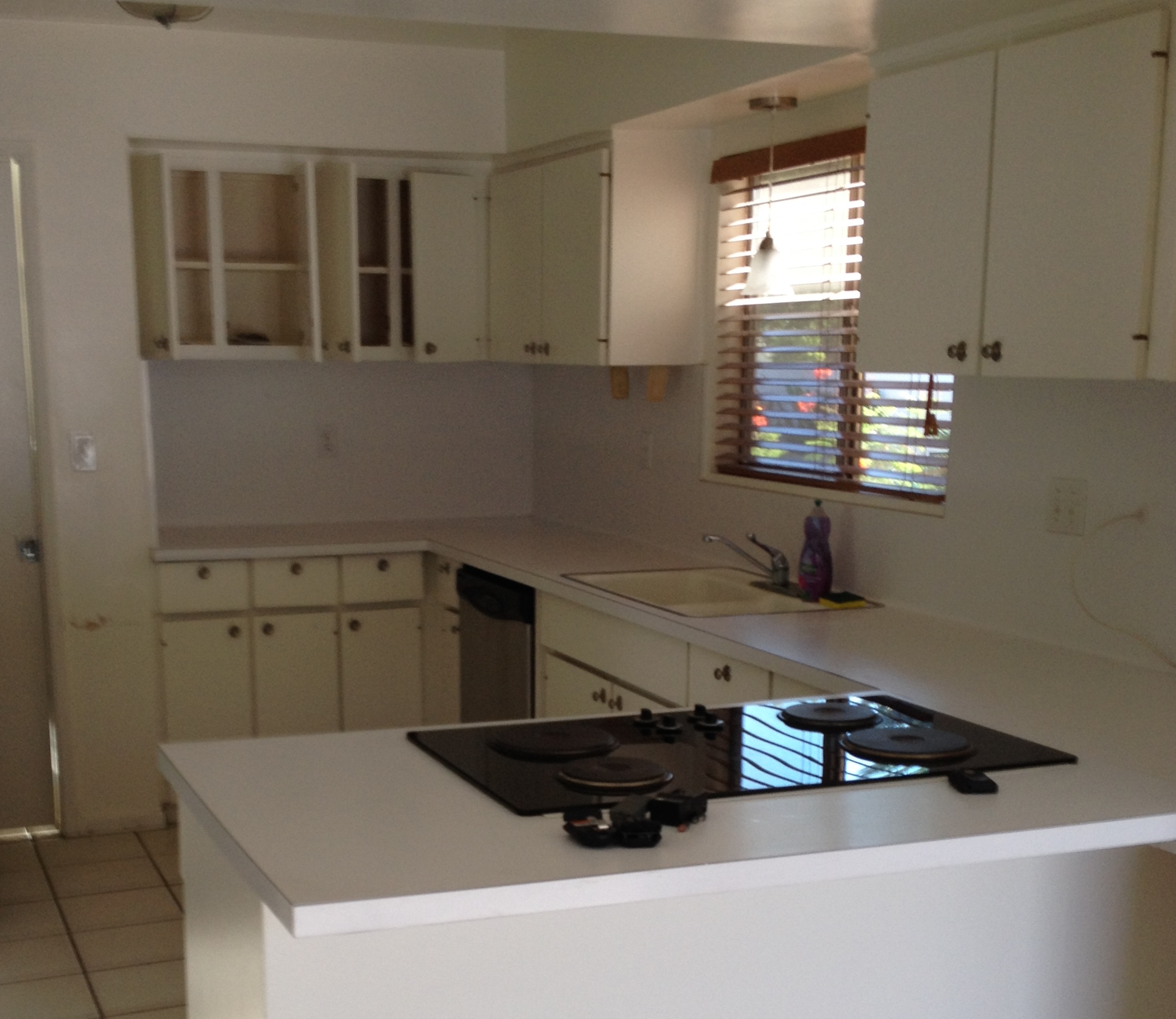 So let's talk about the kitchen since that's the room you're designing. Why did you chose this room?
I really had too many talented friends who all wanted to do rooms and it's not that large of a house. The kitchen is an important part and it's the heart of the home for many people. And I don't cook and I was hoping it would inspire me to start!
So tell me a little about your design.
We took out the breakfast room. In general I find that people don't need a breakfast room, a formal dining room and an outdoor dining room. So, instead of all these places to dine, let's just have two nice ones. So we took out the breakfast room and that made it a much larger kitchen. And we also took a room that was a large pantry and turned it into a catering kitchen. I tend to make a mess when I do cook and sometimes, when we entertain, we have on-site staff. That definitely reflects how I live and how I entertain.
We have a very large wine fridge from Wolf SubZero — because that's part of how I entertain — and a big Wolf SubZero refrigerator. Open shelving in the kitchen, so I can see things on display. Bright white counters and we're going to be seeing some green in here. I'm bringing back avocado green! There's a large window that will pocket and the countertop will flow right outside for the outdoor kitchen with the big barbecue. Our friends at Cosentino have invented the only quartz countertop product currently on the market that is rated for outside. Up until now no one has had the technology that it can go outside without turning yellow, so that's exciting.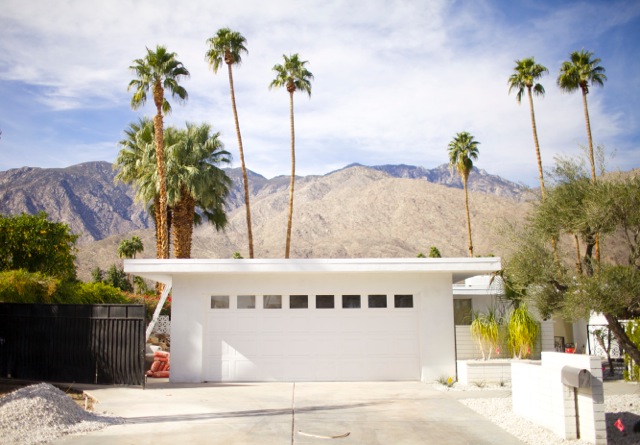 Which brings us to the front of the house. It's very unusual to have a pool in the front.
It is. It's one of the things that we loved about the house. The view is in the back and we've always wanted to live on the golf course but sometimes you want some privacy in the pool. So it really is the best of both worlds for me. We get to have privacy at the pool and then we can entertain on the golf course, which is great.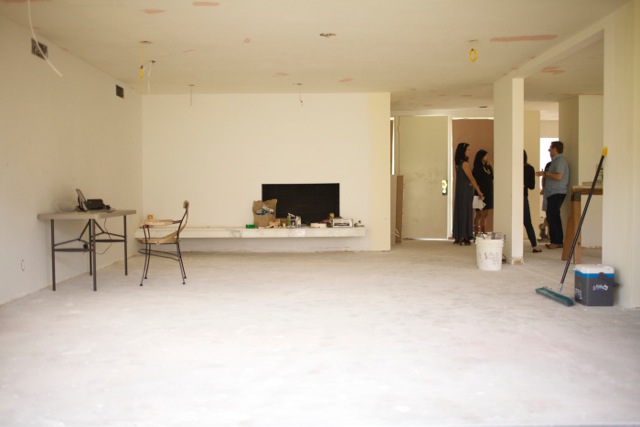 What else are you really excited about in the house?
The den. We took one really large guest room and turned it into the den. The way I live we don't watch tv in the formal living room and we've always wanted a true media room. Selectron is outfitting us with all the surround sound and the smart tv. There'll be a little office in here too. Because that's how we spend our evenings: watching tv, catching up on work.
I have to admit I'm very jealous of your closet. It's enormous.
Although the home is only 2500 square feet it had space in all the right places. Most of the homes from the 50s and 60s were not as large as they are now. I think homes have gotten a bit too big over the years. The master bedroom is generous but it's not too big. It's all about having space where you use it and one of the spaces where I definitely need it is the closet. This is the other space that I'm designing. We're going to have a whole shoe closet, we're going to see some wallpaper on the ceiling, we're going to see some great solutions from The Container Store.
The way that people lived in midcentury was so different.
It was. For me it's about not just honoring a certain form or a certain chair from the past, to me it's about a collective yearning for a simpler time. And so I don't just yearn for a certain Knoll chair or an Eames rocker. To me, it's a time of style and grace and manners and when people actually sat down to eat together and you got dressed to go on airplanes and you actually talked not just texted. That's what it's about for me. And I think we have a collective yearning for that more simpler, more gracious time of style and manners. And so modernism for me is just as much about that ethos as it is about any particular architectural or design lexicon.
What happens when Modernism Week is over?   Do you get to keep the house?
That's the plan. The furnishings won't stay because those are all on loan from our talented A-list roster of designers but all the hard surfaces — the palate, the kitchen, the bathrooms, the technology, the windows and the doors. All that great stuff that our sponsors have been so generous with can stay to inspire more people after Modernism Week is over.   And our sponsors are thrilled because it's like an ongoing showroom and they can come in and show it off whenever they want.
Well it's all very exciting and I can't wait to see it all fully finished. I think everyone's also excited that you've taken on this mantle of the show house director. Can we say it's on for 2016?
We definitely have the expectation that people want it for 2016 but we'll just have to take it one day at a time. If we did, we'd be looking to partner with someone else who had another great property. There are some options out there that are already coming to surface. But we'll see.
Photo credit: "Before" image of kitchen and portrait by Christopher Kennedy Inc. All other in-progress images by Christine Kim.