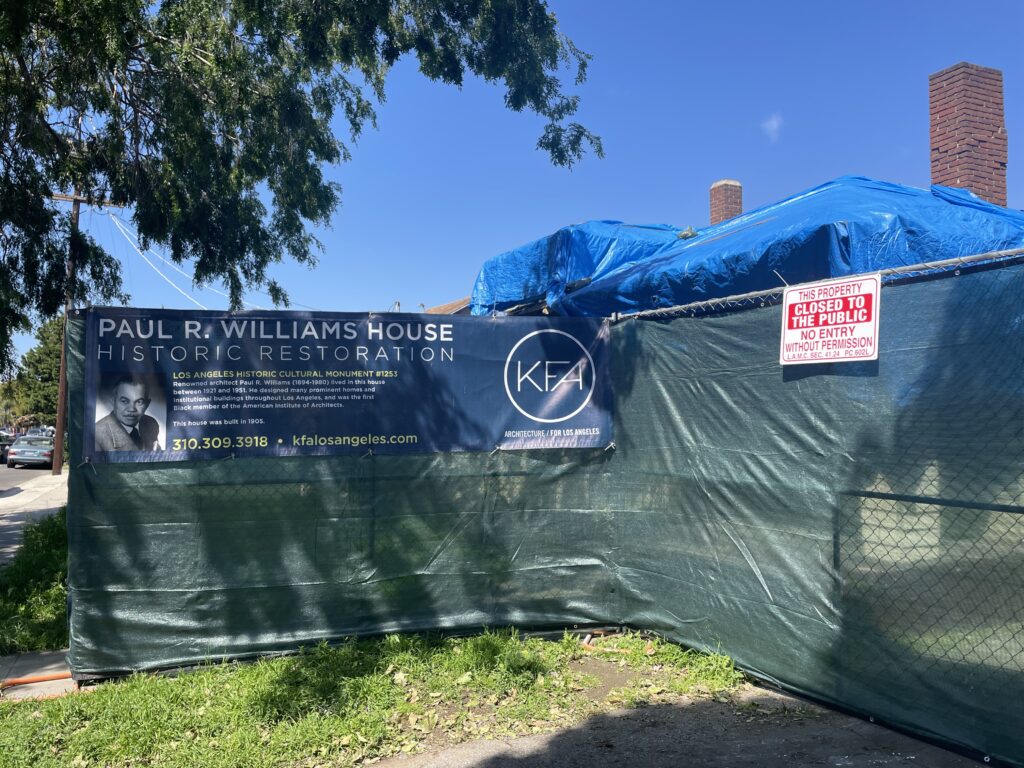 Paul Revere Williams, the first black member of the American Institute of Architects, designed some of today's most notable architectural landmarks and celebrity residences while faced with segregation and racism.
For 30 years, Williams and his family resided in a 1905 Craftsman-style bungalow, located in the Exposition Park neighborhood of Los Angeles. Although Williams designed homes for Hollywood's elite like Frank Sinatra, Barbara Stanwyck, Lucille Ball and Desi Arnaz in high-end Los Angeles residential neighborhoods, racial covenants prevented him from living or purchasing homes in these communities. Aside from celebrity homes, he also designed some of L.A.'s iconic buildings: Los Angeles International Airport (together with Pereira & Luckman Associates and Welton Becket & Associates), the Beverly Hills Hotel, the Beverly Wilshire Hotel, the Kelly Music Company building, Saks Fifth Avenue Beverly Hills, and the Golden State Mutual (GSM) Life Insurance Building to name a few.

Once the covenants were lifted, he eventually moved from his home in Exposition Park and sold it to a family that kept it for 40 years. As decades passed, the home became abandoned and faced demolition. With the diligent efforts of The LA Conservancy, the home was recently saved and put on the market. KFA Architects principal John Arnold took notice and immediate action to purchase the house.
"Paul Williams is one of the most famous architects," stated Arnold. "He has left his mark all over Los Angeles."
Arnold is currently restoring the house to preserve its historical character. While not originally designed by Williams, the architect added his personal touch to the Craftsman bungalow with the incorporation of thin columns, louvered floors, and a curved arch over the fireplace. A separate building in the back of the property was also used as an "adult playroom" with an open bar, fireplace and pyramidal roof.
The LA Conservancy has nominated the home as a historic-cultural monument. Learn more about the ongoing efforts to celebrate and preserve a piece of Paul R. Williams' history in this special segment on Spectrum News 1.
---
Images courtesy of KFA/John Arnold and Spectrum News 1/Karen E. Hudson.