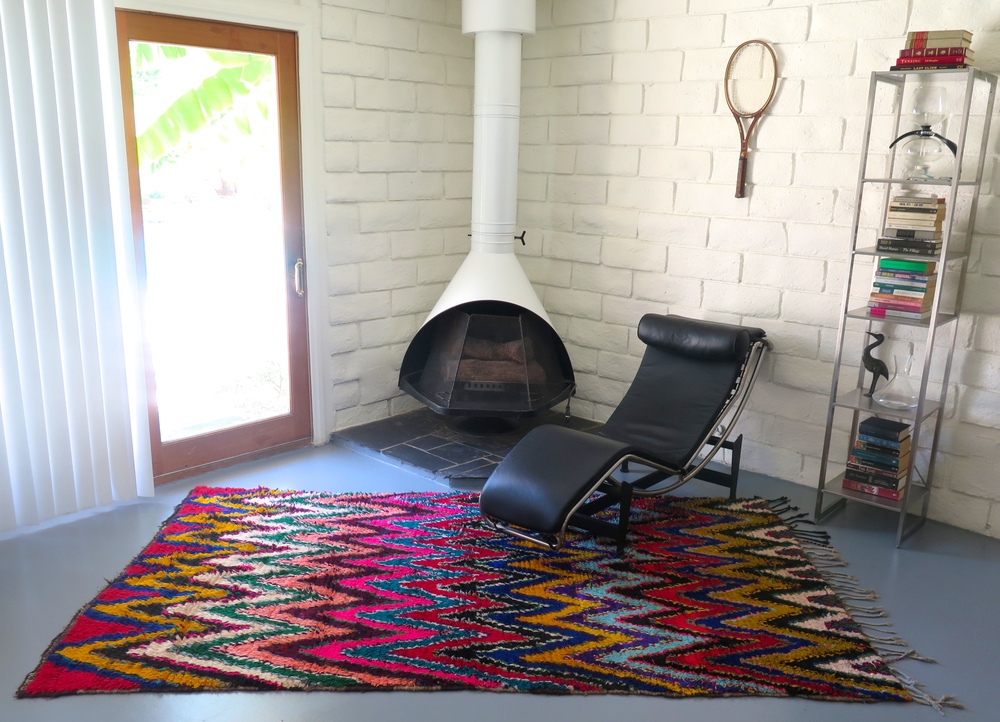 Just over a year ago, Kenya Knight met Taib Lotfi in a way only made possible by the most modern of technologies – Instagram. While searching for Moroccan rugs for her office she stumbled upon Pot of Rugs, Taib's Marrakech-based business that had gained an international following via the social media platform. And the rest, as they say, is history.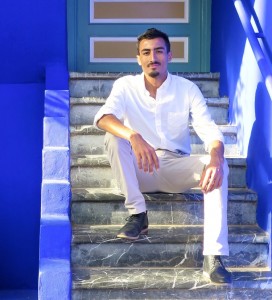 Soukie Modern arose from Kenya and Taib's mutual love for Moroccan textiles, culture and The Souk. They came to realize there were many similarities between the places they call home – Palm Springs and Marrakech – and from there grew a shared vision, Palm2Palm, to symbolize a merging of their two worlds.
We caught up with Kenya to learn more about what it's like to have a business partner half way around the world and vicariously live through her shopping trips at the Souk.
Q: How do you and Taib make the business work from across the world?
A: Some days better than others!  Ultimately, technology makes it all possible.  Some mornings I wake up to tons of messages on Facebook Messenger, Whatsapp and email.  While still in bed and drinking coffee I often select textiles and rugs and Taib is able to view them in person.  We are really clear on what fits the Soukie vibe but we also trust each other so if one of us strongly believes something is worth buying we go with that.
When I am able to travel to Marrakech, we have taken trips to different cities and villages but also spend a lot of time in the Souk there.  Although we are a team, Taib handles most of the sourcing in Morocco and I handle most of the marketing, sales and overseeing our co-crafted goods in California.
What do you look for on shopping trips in Marrakech?
Moroccan weavers are able to craft the most soulful textiles, so they really speak to you when you see them. It's easy to know when you love something but sometimes you can't have it all so it's the deciding that can be painful. Our first priority is making sure the items we buy are in great vintage condition. One of the things our clients are paying for is our eye. We are not looking to just have one time sales with buyers, we want to build a relationship.   We also look for truly unique pieces, there are a lot of excellent Moroccan dealers out there, so we want to make sure our collection is filled with more of what is rare and less commonplace items.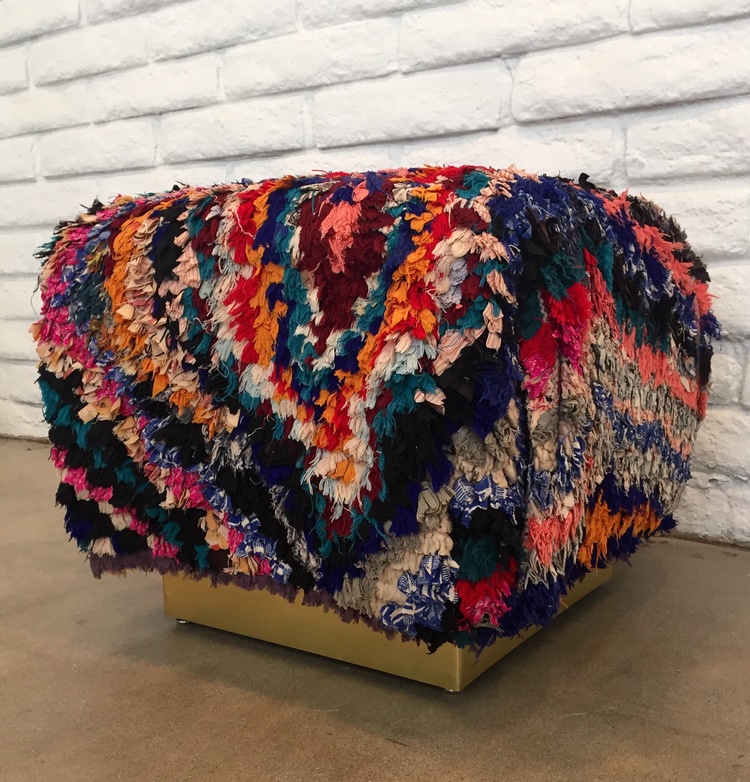 What's on your Tumblr/Pinterest right now?
We just launched a Wedding Collection of handbags so there's a lot of love on there right now!  Also, we call our vision 'Palm2Palm', which represents a blending of two of our favorite cities – Marrakech and Palm Springs – so there are a lot of sunny days, palm trees, desert landscapes and GREAT food featured on our social media.  Of course, our products too!
What's on your Palm Springs can't miss list? Marrakech?
Palm Springs:
That feeling when you just arrive in town…Take a minute to put your face toward the sky, take a deep breath and soak in the energy of where you are.  This never fails to start your visit off in the right direction and put a smile on your face.
A walk in "The Wilderness" atop the Palm Springs Aerial Tramway.
The hiking trails are amazing and most are free…can't beat that!
Day trips to Idyllwild or the high desert (Joshua Tree and Pioneer Town).  If you go to Pioneer Town, a meal at Pappy & Harriets is a must.
The beautiful grounds at The Parker – cocktails in the lounge, lunch at Norma's, dinner at Mr. Parkers…or all three!  And they have the best spa in town.
Shopping. The Soukie Modern Store (naturally!) at The Shops at 1345 which is a collective with many other amazing stores, Bon Vivant, Flow Modern Design, Hedge, Christopher Anthony, Modern Way, I could go on and on but that's a great start.
Mr. Lyon's Steakhouse is the latest restaurant by the owners of Cheeky's & Birba. This old English Pubstyle restaurant has been updated but still has that classic vibe.  The happy hour is stellar – great food, drinks and prices!
Shanghai Reds is a gem that locals love and you will too once you visit.  Has a feel of a dive bar with all the charm and minus the filth.  The best fish tacos (even Anthony Bourdain says so!), TV's playing sports, bar men who can talk about sports and make a mean cocktail, and amazing live music gratis 

on Friday

 and Saturday nights …you can't beat it!
Marrakech:
Everyone I speak to always votes the spa at The Royal Mansour Hotel as the best in Marrakech.  Experiencing a Hammam while in Morocco is always a good idea.
You'll find these on every recommended lists for sights to see for a reason: Majorelle Gardens, Bahia Palace, El Baldi Palace, Ben Youssef Madrasa and of course the big square where you will see the Koutoubia Mosque surrounded by all the action of the bustling square.
Certain hotels that are great for décor, spas and food – Beldi Country Club, El Fenn and La Mamounia.
Restaurants that are great for atmosphere and food – Nomad, Le Jardin, Café des Epices, Terrace des Epices, Grand Café de la Poste, Al Fassia (run by all women and very authentic cuisine, a favorite with locals), Dar Yacout, Mechoui Alley (a must for meat lovers especially lamb).
A day trip to the Atlas Mountains. The red colored earth and color climate will remind you of the San Jacinto Mountains in Palm Springs…it's truly incredible.
You launched a wedding collection last year. What's next for Soukie Modern?
We actually designed beach towels that look like Moroccan Rugs complete with tassels on one end and everything.  They are gorgeous and we can't wait to introduce them to the world!