In April, we took a trip to Mexico City to learn more about the modernist history of the historic capital. Modernism Week board member Mark Davis shares about the Mexico City Modern tour – a continuation of the Mexico City Modern programming featured during Modernism Week this year. 
---
For the first time, Modernism Week planned a Mexico City Modern tour in April, as a companion activity to the Mexico City Modern series of presentations given in February.   Over the course of 6 days, 24 intrepid travelers enjoyed a full schedule of touring, focusing on many of Mexico City's most iconic modernist homes, churches and civic structures, and more.
Highlights of the 5-day tour included visits to 4 residences designed by Luis Barragan, (1902-1998), Mexico's great midcentury architect and 1980 recipient of the prestigious Pritzker Prize. These included:
At Jardines del Pedregal, we also toured the first home completed in the development, Casa Cetto (1949). Other famed Mexican midcentury architects designed stunning homes at Pedregal, including Casa Galvez (1950) designed by Antonio Attolini Lack. Lack also designed the nearby modernist church Iglesia de la Santa Cruz del Pedregal. Lack's exquisite renderings for Casa Galvez and other residences are now in the collection of the Museum of Modern Art in New York City.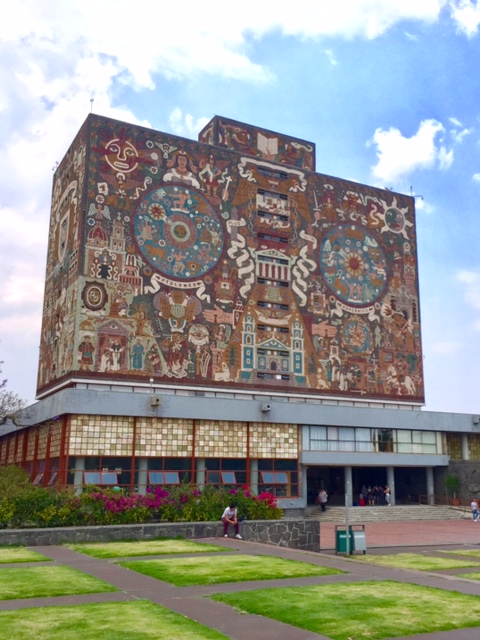 Near Jardines del Pedregal is the vast modernist university city of UNAM (Universidad Autonoma de Mexico), 1949-1954, a UNESCO World Heritage Site, including the Stadium built for the 1968 Summer Olympics in Mexico City. With architect Cristina Lopez Uribe, who teaches at UNAM, we received an in-depth walking tour of the central campus, one of the most significant icons of Latin American Modernism.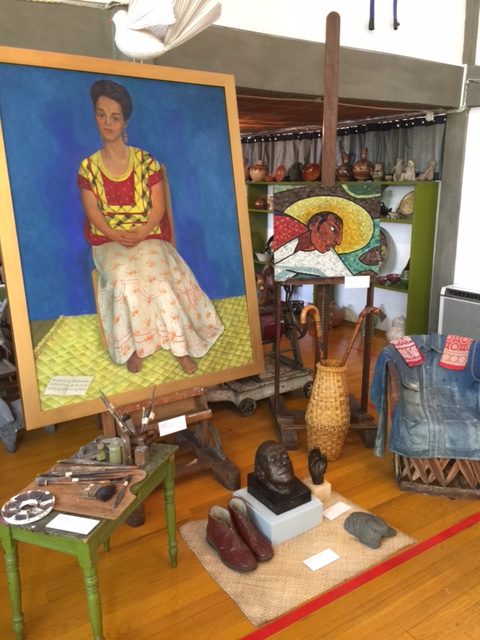 No visit to Mexico City can be complete without including Frida Kahlo and Diego Rivera, two of Mexico's most renown, and scandalous artists. First was Kahlo's childhood home, Casa Azul, 1904, a home she came back to during the last years of her life. Furnished with her own furniture, possessions and art collected over the years, it was an enlightening insight into her personality and fascinating history.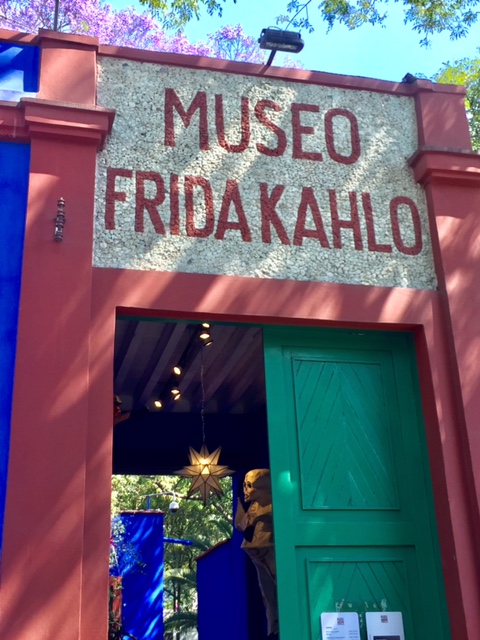 One of the most exciting experiences was the opportunity to tour the Museo Casa Estudio Diego Rivera y Frida Kahlo, a compound consisting of two homes, each with a studio, one for Rivera, the other for Kahlo, independent of each other and connected only by a roof level bridge. Designed by Rivera's friend, architect Juan O'Gorman in 1931, they were of the first functionalist building designs in Latin America.  To see Rivera's studio as it was, and to learn about their turbulent years together, was an unforgettable experience. In the lot adjacent is Casa Cecil O'Gorman, Juan O'Gorman's first completed design in 1929 for his father. It was his first functionalist modern structure and the inspiration for Rivera and Kahlo's homes.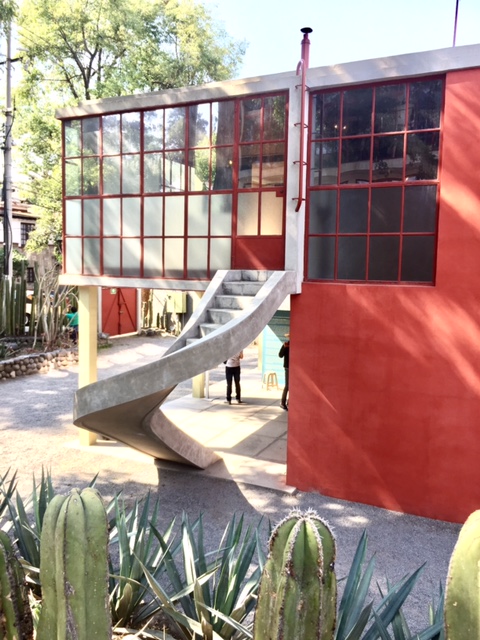 Not only known as a city of stunning architecture, including centuries of pre-Columbian and Spanish historic sites, and some of the most beautiful and influential modernist and contemporary architecture, Mexico City has become an epicenter of cuisine and contemporary art over the last few years. Enhancing the tour experience was a lunch at Mexico City's best Baja-inspired seafood restaurant, Contramar; lunch at the historic San Angel Inn in Coyoacan; and a private dinner at Quintonil, one of only two restaurants in Mexico City honored with being listed as one of the World's 50 Best Restaurants. For our group, Chef Jorges Vallejo created an 8-course tasting menu, with paired wines, featuring his contemporary take on traditional Mexican dishes.   Joining us at each of the restaurants, Mexican cuisine authority Ruth Alegria guided us through all of the dishes and ingredients, which greatly enhanced the culinary experience for all of us.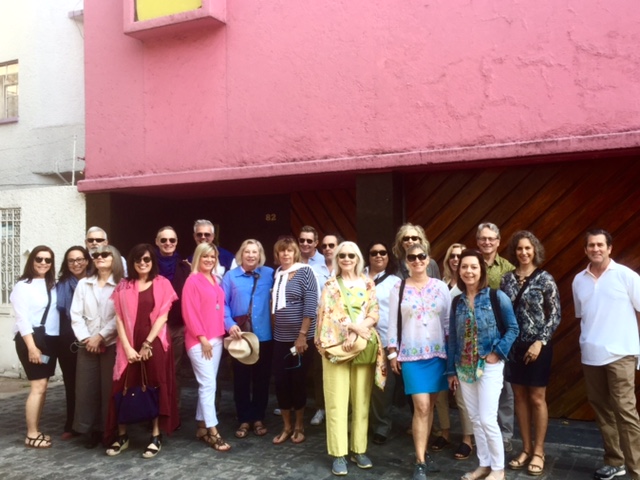 Along with a beautiful evening spent at the Ballet Folklorico de Mexico de Amalia Hernandez (performed in the opulent 1934 art deco Palacio De Bellas Artes), we enjoyed perfect sunny and temperate weather, and ended our tour with the most incredible memories of Mexico City, truly a world class city.
Story and photos by Mark Davis