We've rounded up some of the hottest outdoor pieces to help you settle in for sunnier days ahead.
Barbecues and plenty of poolside hangs are on the horizon! Elevate your outdoor living space with these durable, yet beautifully designed pieces and enjoy a stylish summer.
Surface and structure merge in the versatile DALA collection by Stephen Burks, each piece starting as a powder-coated frame of aluminum mesh through which DEDON's master weavers thread colorful strands of their revolutionary fiber. This pair of cozy lounge chairs would be the perfect place to dry off after a dip in the pool.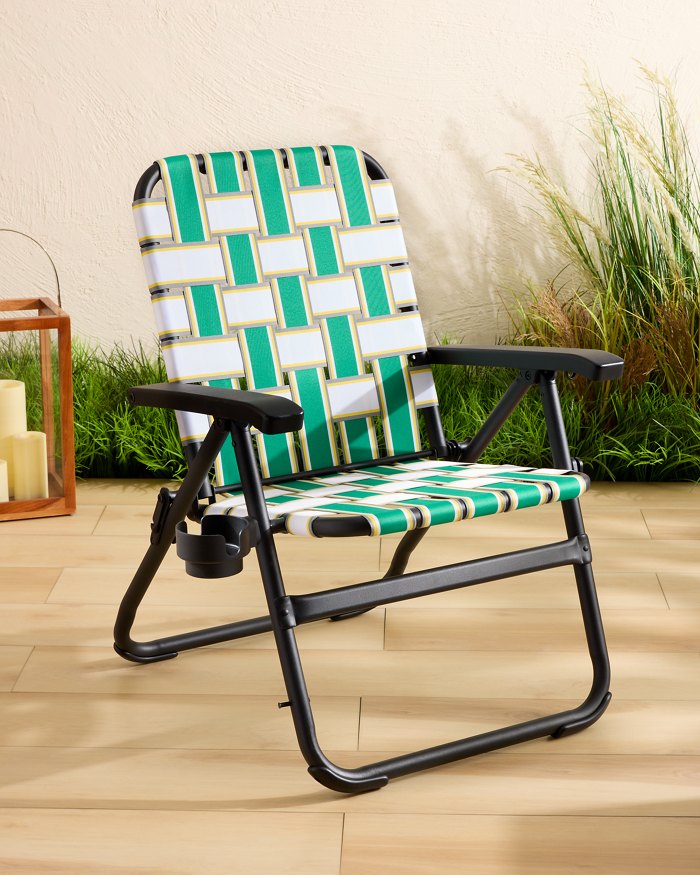 When it comes to the classics, nothing beats summertime's "It" chair from Tommy Bahama. We loved lounging on these lightweight, aluminum-framed chairs at Modernism Week's CAMP this year.
Inspired by midcentury design, clean lines and simple shapes define the profile and contours of the Loop Chair. A seamless unibody design ensures extreme durability, with a unique ergonomic shape that offers unparalleled comfort. The chair can also be filled with water and used in-pool on a baja or sun shelf.
Invest in sleek silhouettes in neutral hues for staple outdoor pieces like chairs and side tables, while adding a pop of color with decorative accents that you can easily change up for each season.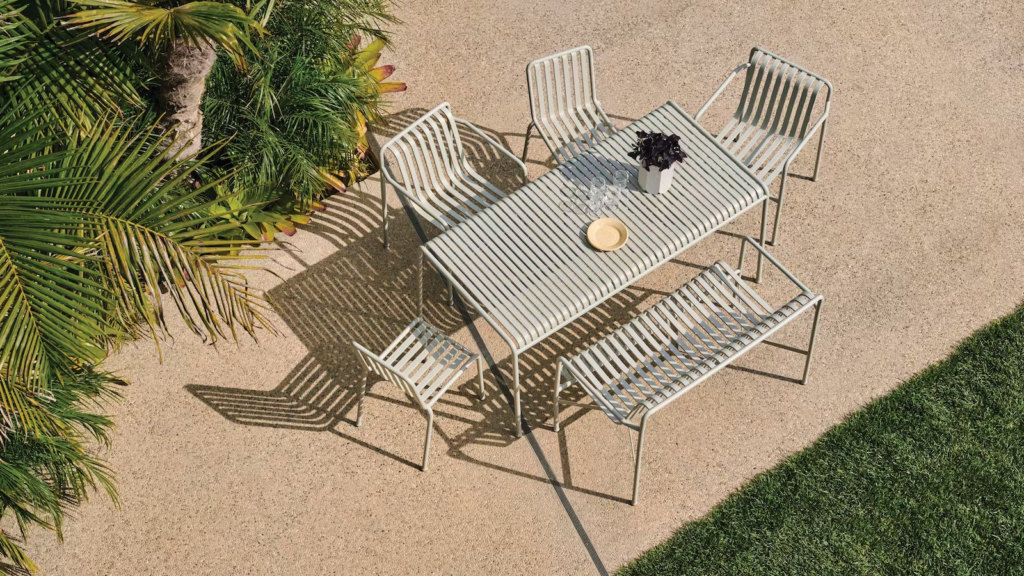 Strong without being bulky, and elegant without being fragile. Spruce up your outdoor dining with this chic powder-coated dining set that marries modern form with durable function.
Stay sun smart with a whimsical patio umbrella. The Mariposa collection of umbrellas from H3K Home+Design features a variety of fun hues and styles so that you can have it made in the shade.
Keep your poolside drinks cool and store ice in this Grace Home Collection© bucket, made out of custom and vintage fabric.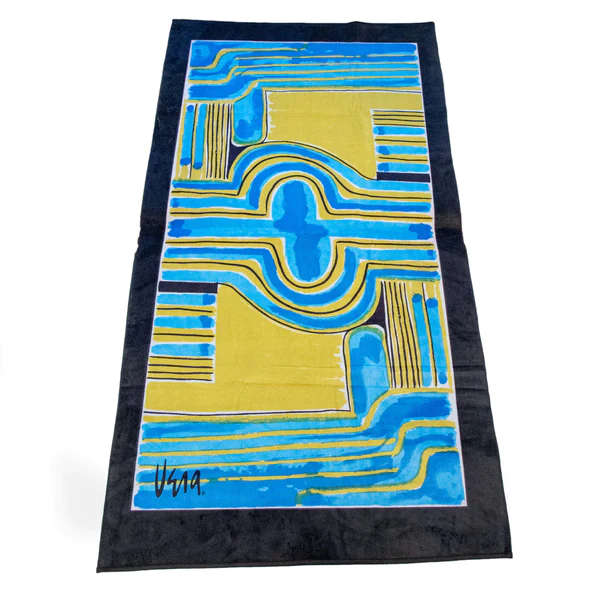 Art licensed for this special collection came from Vera Neumann's original paintings of the 1960s. One of the most successful female entrepreneurs of ther time, Neumann believed that fine art should be accessible to everyone, not just relegated to the walls of museums and private homes. These plush towels are a great way to bring art into your everyday. (Psst…they're also on sale now!)