Contemporary idea houses made headlines at Modernism Week 2017.
Over 97,000 modernists flocked to Palm Springs last month to experience midcentury modern architecture and culture.  They got a healthy dose of contemporary design as well, in the form of several new idea houses.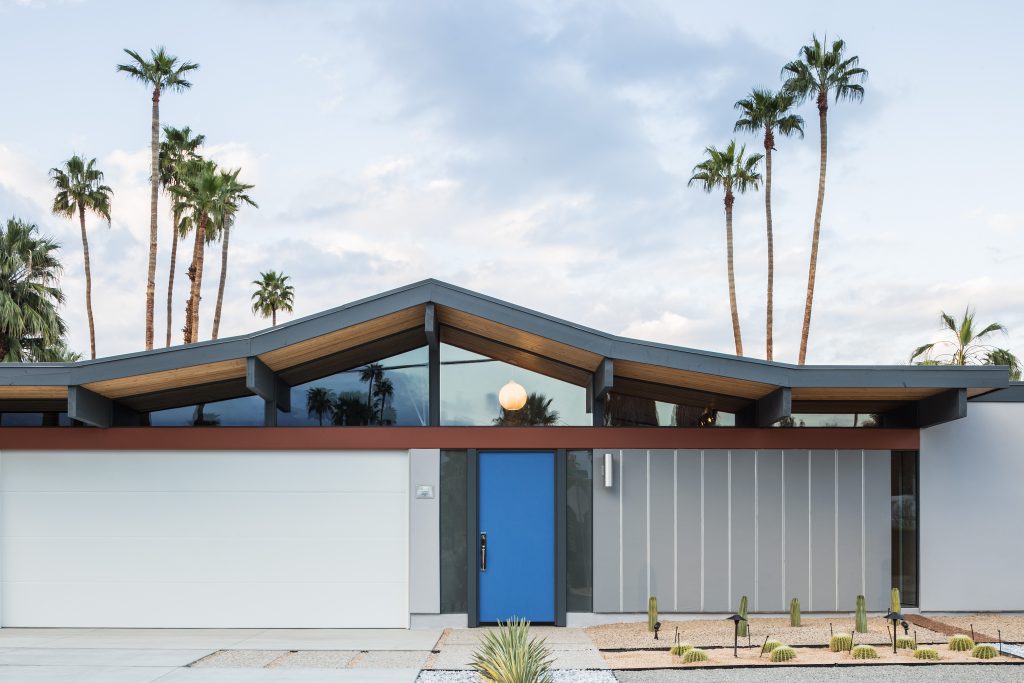 Modernism Week Social House 2017
Modernism Week brought back the Social House in 2017.  Housed in a newly completed Desert Eichler built by KUD Properties, the Social House was an idea space where new century met midcentury.  Design Milk and Bobby Berk collaborated with Carl Hansen & Son and Sonos to outfit the home.  While the Social House was only open to the public during weekend one, you can catch some pictures of it here in this New York Times story.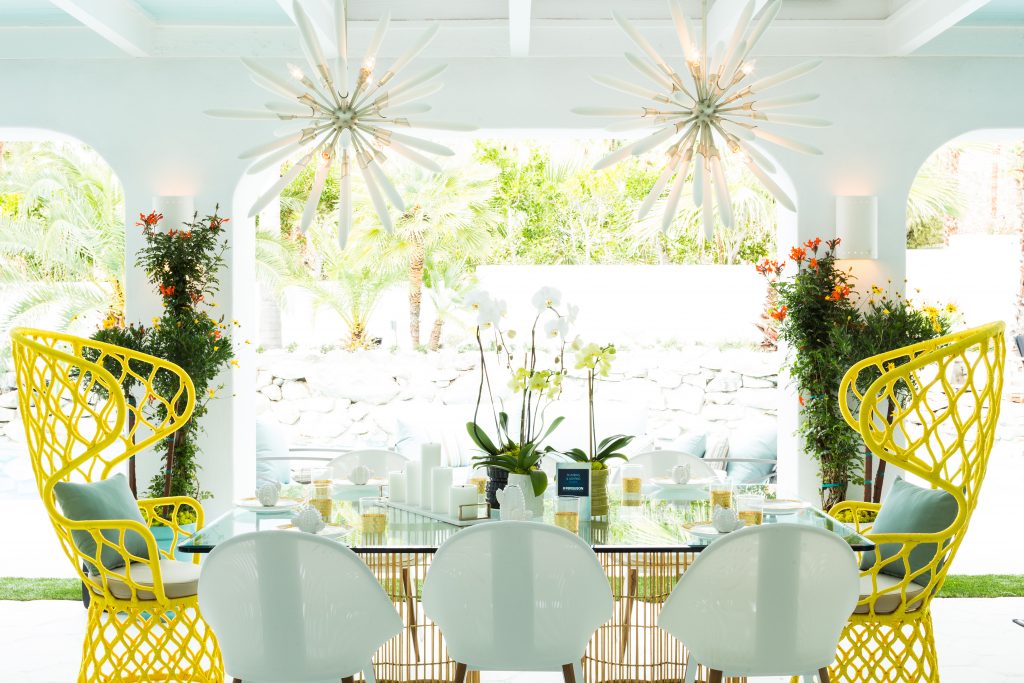 Modernism Week 2017 Show House: The Christopher Kennedy Compound
This show stopper of a manse welcomed over 600 visitors per day.  With over 20 featured designers, this expansive mediterranean home was transformed into a modern residence that embodies the Audrey Hepburn-inspired glamour that fashion blogger Kelly Golightly espouses.  If you missed Villa Golightly, you can see a full array of photos in this great LA Times story.  Kelly's incredible "cloffice" is sure to inspire envy among fashion bloggers around the world.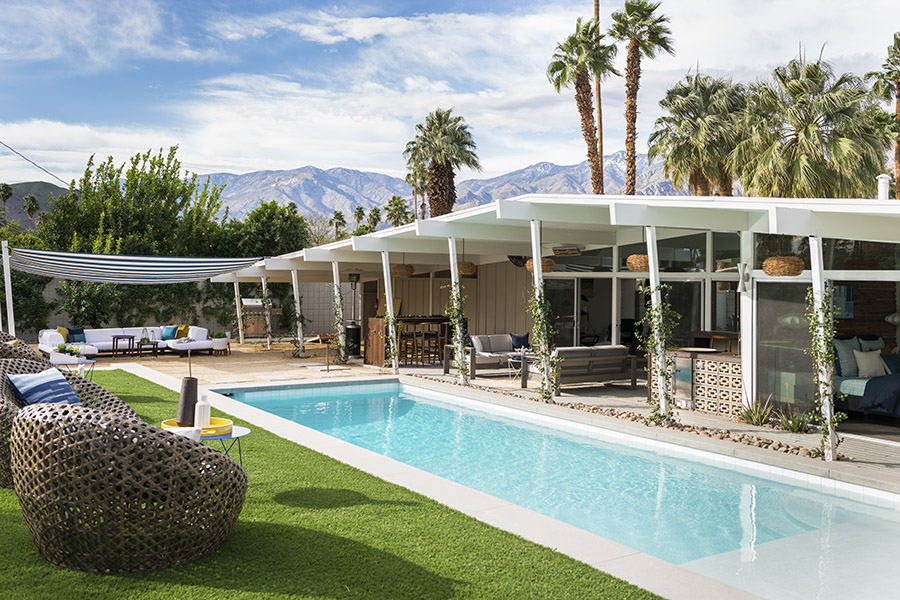 West Elm House
Acme House Company collaborated with West Elm to create the first-ever West Elm House in a beautifully restored William Krisel-designed jewel box of a house. The home was open for free public tours on the weekends and a few parties during the week. The West Elm House was a contemporary example of how design-hungry consumers can blend contemporary pieces with true midcentury heritage.  See more of the home in Desert Sun's virtual tour.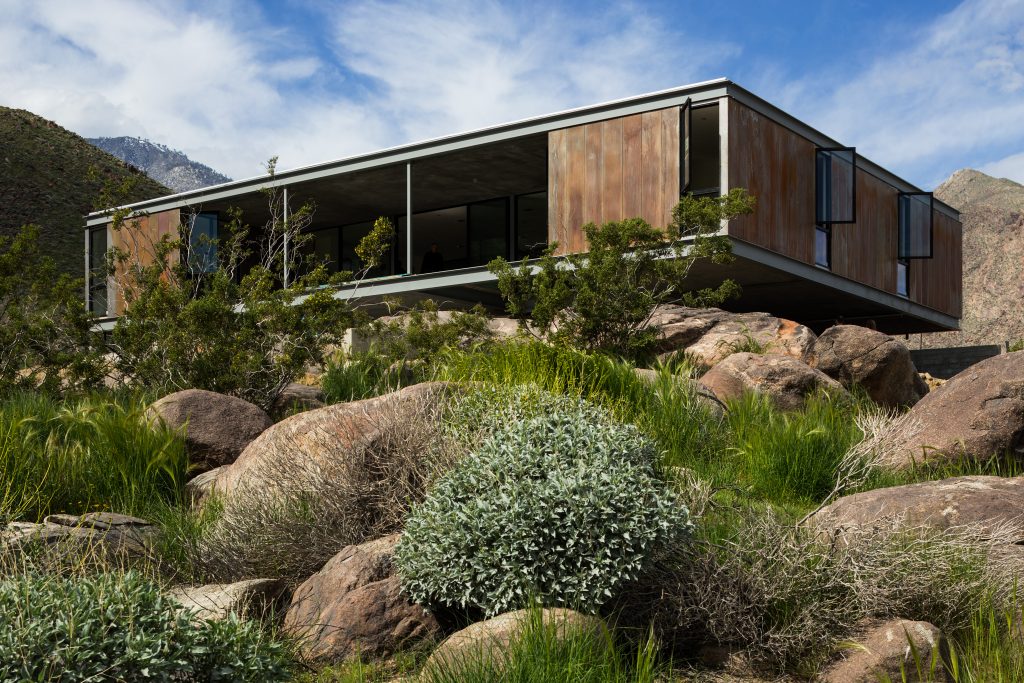 Chino Canyon Project
The two homes that debuted during Modernism Week have set a new bar for spectacular design and site location in what will be the last hillside development in Palm Springs. Suspended above the ground, the Al Beadle house blurred the lines between interior and exterior living.  Built for an exceedingly stylish and design discerning clientele, the home is scheduled to be completed in late spring of this year.  We'll safely bet that the future owners will continue to get a lot of drive-by visitors to view this architectural masterpiece. The sleek and modern Lance O'Donnell-designed residence was also gorgeously appointed with an unprecedented view of the Coachella Valley from the windmills to the Salton Sea.  Read more about the project over at LA Weekly.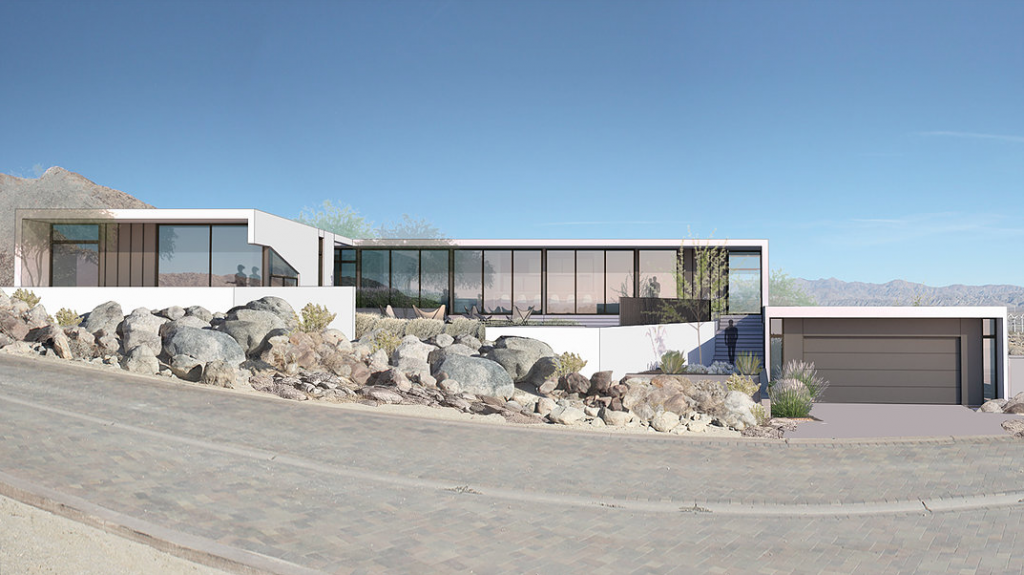 Sunset Idea House
Sunset Magazine hosted a private media breakfast during Modernism Week to announce the location of their newest Idea House.  Also located in the the Chino Canyon Project and designed by Lance O'Donnell of O2 Architecture, Sunset Magazine will be constructing their idea house this spring and summer with tours available in the fall.  Come back to Modernism Week Fall Preview in October to check it out in person.