When procrastination is a virtue.  
With Frieze, Valentine's Day, and Presidents Day all happening during Weekend One, you might have forgotten to grab your tickets to Modernism Week.  Thankfully, the annual celebration of all things midcentury spans two full weekends and there are still tickets available if you know where to look for Weekend Two.  You're welcome!
Home Tours

Modernism Week Showcase Home: Gillman Residence
Thomboy Properties brings this classic Herbert C. Burns estate back from the brink. Read more here about how they're bringing back the Gillman. Special thanks to Ferguson, JennAir, Brizo, Dunn-Edwards, Corian Design, Room & Board, Hunter Douglas, FLOR and Bang & Olufsen for making this home possible. Get your tickets here.

Featured Home: Mesa Modern
One of Modernism Week's Featured Homes, this modern manse offers a nod to modernism with an eye to the future. Special thanks to Ferguson, Brizo, JennAir, Corian, Hunter Douglas and Dunn-Edwards for making this home possible. Read this Q&A with the all-star design team and get your tickets here.

Lautner Compound Tour
Don't miss your chance to tour the Lautner Compound with artist Danny Heller.  Come on Saturday and stay for special talks with architect Barbara Bestor on restoring Silvertop and fashion icon Trina Turk on finding a 'Lost Lautner.'  Get your tickets here, times vary.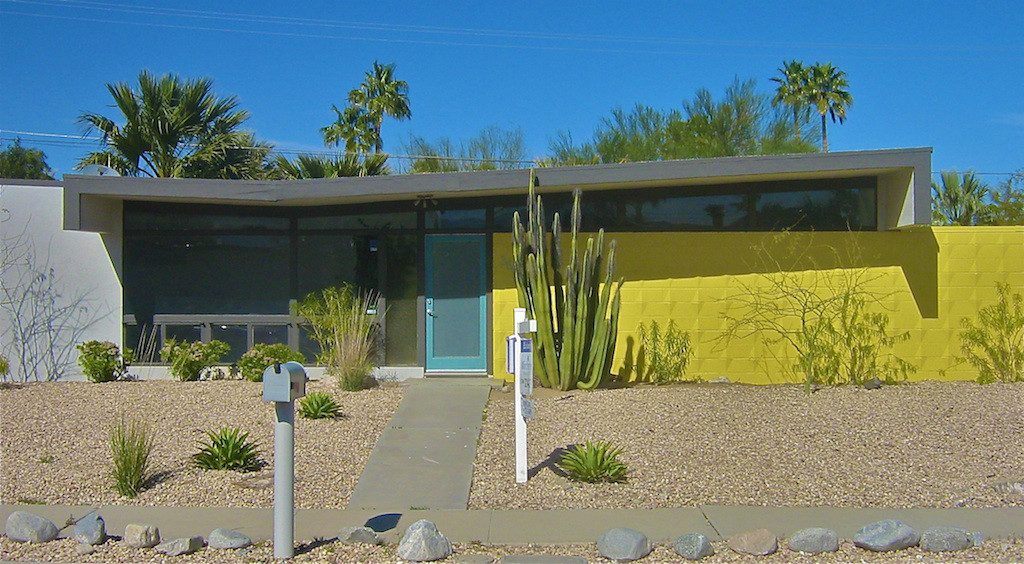 El Rancho Vista Estates
Modernism Week saves the best for last.  Sneak a peek at twelve – yes, that's right – TWELVE – Donald Wexler-designed homes in this well-known Palm Springs neighborhood.  Get your tickets here.
Talks

How Sunset Magazine Shaped California and the West
Don't miss this lively and informative panel discussion about how Sunset helped cultivate the uniquely modern lifestyle of the West.  Get your tickets here.

The Birth of Cool: California Art, Design, and Culture at Midcentury
This cerebral conversation examines the cultural zeitgeist of "cool" that pervaded midcentury architecture, design, art, film, and the smooth sounds of West Coast jazz that flourished in Southern California in the 1950s.  Get your tickets here.

Greetings from Autopia
By the middle of the twentieth century, the United States of America had become the United States of the Automobile, an auto utopia in which the car, for better or worse, was a dominant cultural force. This talk will traverse the American Autopia to discover modernism on the road and across the country, on U.S. 1 and Route 66, on the Las Vegas Strip and the boulevards of Los Angeles, in Disneyland and the Southdale Center.   Get your tickets here.
Shows
Vintage Trailer Show
Once again an armada of restored vintage trailers, campers, buses and motor homes descends on Palm Springs for what is arguably one of the largest and most attended vintage trailer shows in the United States. The event will take place at this year's new location: 1555 S Palm Canyon Drive (near the Steinmart parking lot).  
Tickets available here.
A Curated Collection
Don't miss this twice yearly pop up event in Palm Springs that highlights exceptional vintage clothing and accessories to dress the best of closets.  Inspirational retailers and private dealers from all over the country will be offering their very best clothing, textiles, jewelry and accessories. Shop till you drop!