Read on for Modernism Week updates, and all the must-see events you'll want to check out next month.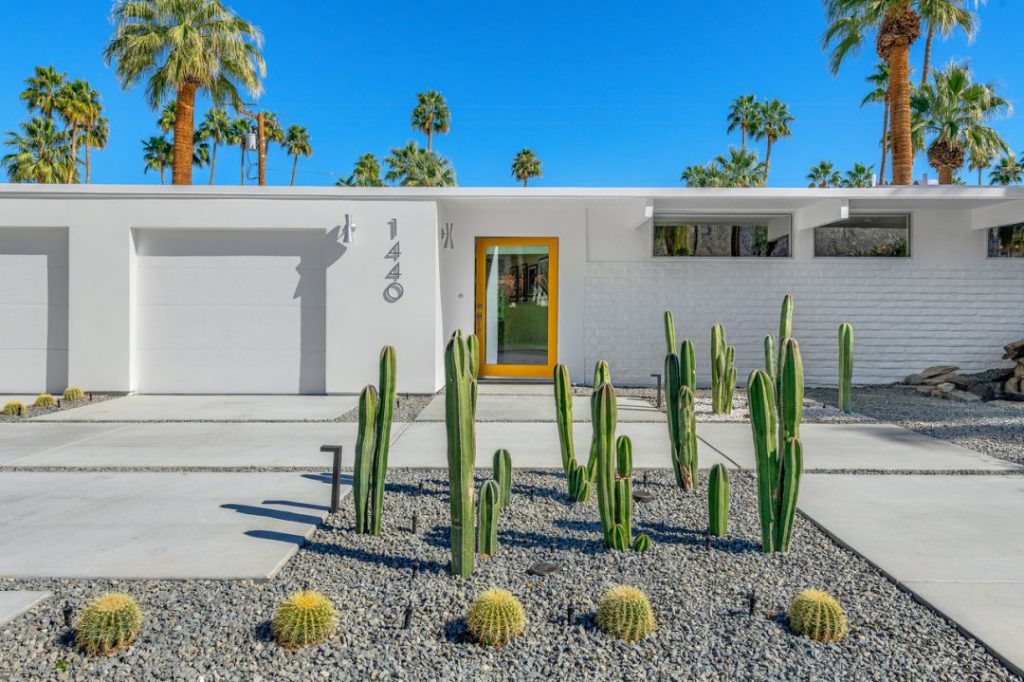 Modernism Week announced that in addition to the robust array of in-person events it will offer during the April, 2021 Modernism Week festival, it will now offer some exciting new programs in a new Modernism Week Online Experience running from April 15 – May 15 at modernismweek.com. These programs include compelling presentations, video tours, and films, and are in addition to the offerings already available on the Modernism Week web site. Modernism Week's in-person events will run April 8 – 18 at various locations in the Coachella Valley. Additional information may be found at modernismweek.com.
Tickets are still available for existing Modernism Week in-person events, including tours of two Featured Homes, tours of two Desert Palisades homes, fun and exciting presentations held outdoors, and two fashion-related events.
Due to the ongoing impact of the COVID19 pandemic, the previously scheduled Palm Springs Modernism Show & Sale and Palm Springs Modern Design Expo will not be held in April, as the Palm Springs Convention Center has become a vaccination site and has advised Modernism Week that they do not expect to be allowed to reopen for in-person events by April. As a result, these continued developments made it impossible to effectively host the Show & Sale while delivering the connection and quality the community needs. All other Modernism Week events in April are planned to continue as scheduled.
The new April Modernism Week features many new and popular returning in-person events. These programs will include two newly-remodeled designer Featured Homes that will be open for timed, ticketed, socially distanced tours; the Tenth Annual Modern Garden Tour; exterior tours of Sunnylands; tours of the Lautner Compound; two fashion-related events; a vintage automobile exhibition; a self-guided tour of architecturally significant buildings in the high desert; a Midcentury Mixology Cocktail Clinic at Mr. Lyons; "Viva Las Vegas!," an outdoor rollicking presentation celebrating Las Vegas; and more. All events are designed to accommodate social distancing and safety protocols.
The newly added programs for the Modernism Week Online Experience in April include:
Guided video tours through the two Modernism Week Featured Homes ("Sunburst Palms" and "Seventies Sackley")
An exclusive guided tour through the "Desert Modernism: Two Perspectives" homes designed by Raymond Kappe and Sean Lockyear
"Poolside Gossip: More Than a Photograph," featuring a special conversation between Nelda Linsk, who appeared in the iconic Slim Aarons photograph, and Modernism Week Board Member and historian, Gary Johns
"Levels of Kappe," a new film about architect Ray Kappe
"Home Movie Day, Palm Springs," a special look at vintage home movies from the 50s and 60's and more, including rare, never-before-seen footage of Palm Springs.
"Pools, Patios and BBQs," a big, retro time travel slide show extravaganza with Charles Phoenix diving into the sun soaked social center and recreation headquarters of the home … the beautiful back yard!
Also included in the Modernism Week Online Experience are special encore presentations of Signature Home Tours; Architectural Driving Tour of Palm Springs; The Desert Modernists with Alan Hess; Charles Phoenix's "Tour of Palm Springsland," and much more.
"We've had such tremendous response to our February Online Experience that we've decided to keep it running. Due to overwhelming demand, online programing offered in February during the Modernism Week Online Experience will now be available through March 15."

Lisa Vossler Smith, Executive Director of Modernism Week
---