It's all about Arthur Elrod this February! Learn more about the interior designer and this year's Palm Springs Walk of Stars honoree.
"Arthur Dea Elrod, Jr., was born on August 8, 1924, the only child of Arthur Dea Elrod (1886–1941) and Jessie Herron Elrod (1888–1963), on a small farm on Flat Rock Road, Anderson, South Carolina. Elrod had no interest in being a farmer and was determined to put as much distance between himself and Flat Rock Road as possible. He started by going to the then all-male military school Clemson Agricultural College (now Clemson University), about 20 miles away in the foothills of the Blue Ridge Mountains, where the only options were to study animal husbandry and agriculture or textiles. Elrod chose textiles."
The excerpt above from Adele Cygelman's new book, Arthur Elrod: Desert Modern Design, introduces the humble beginnings of one of Palm Springs' most celebrated interior designers.
Arthur Elrod (1924-1974) brought a fresh design approach to the desert and was a fearless innovator with color and technology. This boldness endeared him to local star-chitects including William F. Cody, E. Stewart Williams, Wexler & Harrison and, most famously, John Lautner. Lautner designed Elrod's most famous home: the Elrod House, an icon of midcentury architecture which masterfully integrates the organic landscape with modern technology. Elrod filled the dome-shaped residence with his interior style, complementing Lautner's architectural vision.
Elrod's other Palm Springs residence, now called the "Elrod Escape," is remarkably preserved (learn more about the decades-old promise that kept the home exactly as Elrod left it in 1964, via Palm Springs Life Magazine). It is is the most complete Elrod home that exists, and was where he experimented with a variety of colors, finishes, textures, and custom furnishings to develop his trademark style.
This year, we are honored to commemorate Arthur Elrod's legacy with a star on the Palm Springs Walk of Stars. In celebration of this achievement, Modernism Week will be hosting several events exploring the life and career of the acclaimed designer.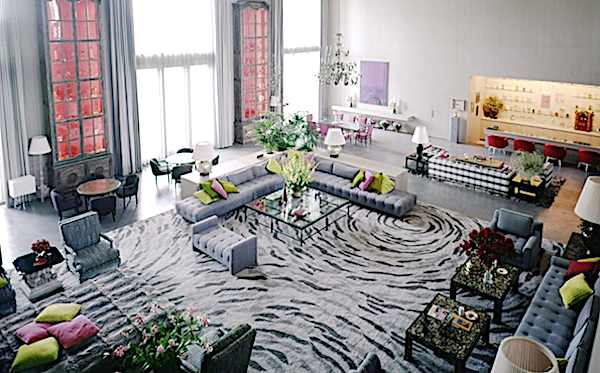 Arthur Elrod: What a Wonderful Palm Springs Life!
February 15, 2019  |  9:00 A.M. – 10:00 A.M.  |  $12
Adele Cygelman will trace Elrod's journey from an agrarian childhood in South Carolina to his reign as the desert's leading designer. Learn how his career paralleled the rise of Desert Modernism, and stick around after the presentation to meet Cygelman and get a signed copy of her latest book, Arthur Elrod: Desert Modern Design.
Palm Springs Walk of Stars Dedication for Arthur Elrod
February 15, 2019  |  2:00 P.M. – 3:00 P.M.  |  Free
Join us at the Palm Springs Art Museum Architecture and Design Center, Edwards Harris Pavilion as we dedicate a star on the Palm Springs Walk of Stars for Arthur Elrod. Friends, former colleagues and special guest presenter Martyn Lawrence Bullard will speak about Elrod's important role in desert modern design and the legacy of his iconic design projects. Light refreshments will be served.
The "Elrod Escape" Home Tour with Special Guest Nelda Linsk
February 21, 2019  |  10:00 A.M. – 12:30 P.M.  |  $55
Palm Springs resident and local icon, Nelda Linsk, was an early client and long-time friend of Arthur Elrod. She will be hosting an exclusive tour of Elrod's former home, the "Elrod Escape." Don't miss a chance to tour this meticulously preserved midcentury time capsule!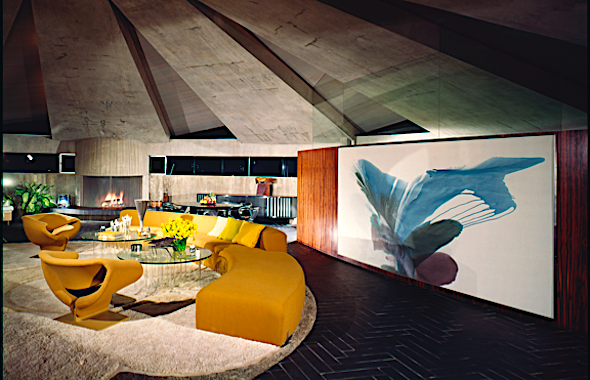 Arthur Elrod At Home: A Tale of Three Palm Springs Houses: Presentation and Panel
February 21, 2019  |  3:00 P.M. – 4:30 P.M.  | $15
Cygelman will continue to trace the evolution of Elrod's interior design style by taking a look at his most personal work: his own homes. Moderator Erika Heet (Interiors Magazine) and panelists Nelda Linsk (friend and client), Michael Calloway (Elrod's nephew), and Mari Anne Pasqualetti (a former employee of Elrod's, and daughter of E. Stewart Williams) will also share about their own memories with the legendary designer.
Cocktail Party at the "Elrod Escape"
February 21, 2019  |  6:00 P.M. – 8:00 P.M.  |  $150
Oh, the stories these walls could tell! For the first time, Modernism Week guests will be invited into an evening soiree at the "Elrod Escape." Party like it's 1962 and bask in the beauty of Elrod's genius design. End a day of events with poolside cocktails and decadent hors d'oeuvres by Jake's Palm Springs with fellow modernists.