ELLE DECOR brings this modern master to Modernism Week.  The Selby takes us home with him.
Vladimir Kagan, one of the most iconic and prolific furniture designers of our time, will sit down with ELLE DECOR's Michael Boodro during Modernism Week for an intimate conversation about his life's work.  The New York Times called him an icon of modernity and "the creative grandfather of a whole new generation of designers."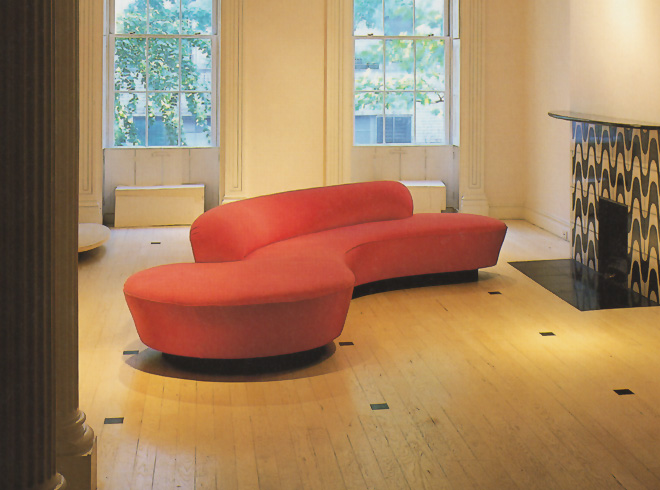 The Serpentine Sofa from 1950 remains one of his most famous pieces.  His Omnibus collection was selected by Tom Ford and appeared in 360 of Gucci's stores.  And his "floating" curved sofa designed in 1952 is now a priceless collectible.  He is the so-called "master of group seating," known for putting curves and cuts in his pieces that simply bring people together.
"He is the creative grandfather of a whole new generation of designers."
Kagan was born in Germany and emigrated to the United States in 1938.  He studied architecture at Columbia University and in 1947 he began working with his father, Illi Kagan, a master cabinet maker.  But as he told the Financial Times in a recent interview, "I was not well suited to being a good cabinetmaker. I was too impatient, impulsive. My father always said to me, 'Vladi, measure three times and cut once.' And I would cut three times without bothering to measure … But I was damn good at conceptual ideas."
In 1948, he opened up his first shop and never looked back.  His clients are luminaries in the world of art, theater, music and industry. Connoisseurs and museums are avidly collecting his designs today. Kagan's furniture is in private collections worldwide. His prize-winning designs have been published in books and magazines internationally and are in the permanent collections of the V&A London, the Vitra Design Museum and Die Neue Samlung in Germany as well as in the most prominent museums in the United States.
"I was not well suited to be a good cabinetmaker….but I was damn good at conceptual ideas."
While his work is beyond fascinating, it's even more interesting to see the man behind the craft.  A few years ago, acclaimed photographer Todd Selby visited Kagan and his wife, embroidery artist Erica Wilson, in their colorful and cheerful New York City apartment in Harlem.  The creative couple have lived there for over forty years, raising their children there and amassing an amazing collection of art and artifacts.  Here's a peek.  For the full story check out The Selby or Paper Magazine's preview interview with them.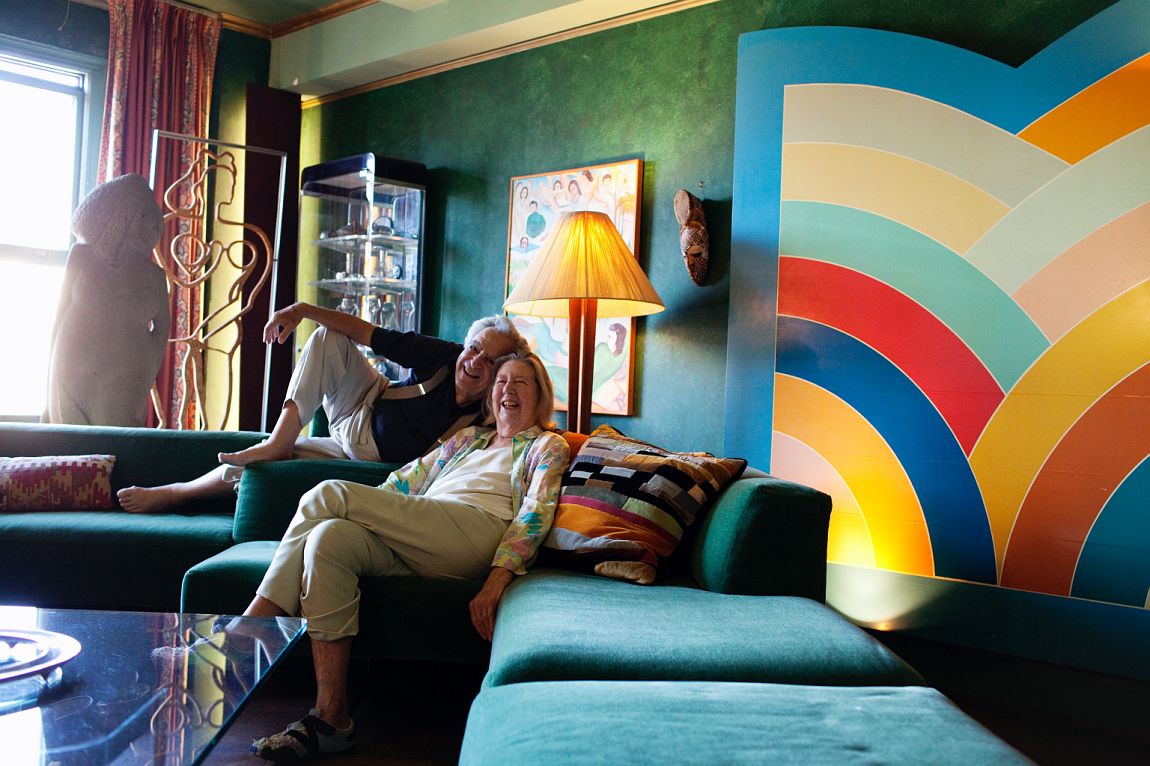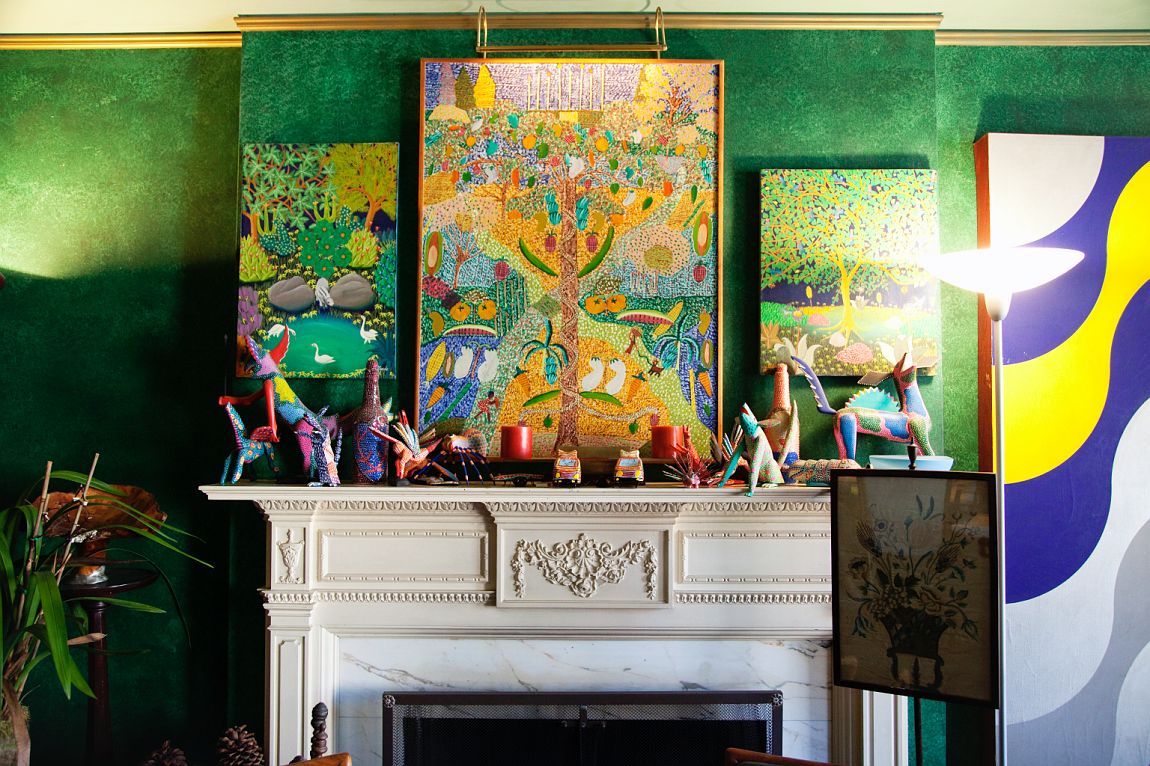 Kagan, now an octagenarian, still blogs regularly about his adventures and his bespoke work is sold through high-end showrooms around the world. To learn more about this fascinating modern master, join ELLE DECOR for a very special talk with Vladimir Kagan at Palm Springs Art Museum's Annenberg Theater on Sunday, February 14 at 4:30 p.m. A special, ticketed reception will follow presented by ELLE DECOR, De Sousa Hughes, and the Palm Springs Art Museum Architecture and Design Center, Edwards Harris Pavilion. Pick up a copy of Vladimir Kagan: A Lifetime of Avant Garde Design and get tickets here.