The MADE by series profiles leading voices in architecture and design. M sits down with ceramics mogul Bari Ziperstein to talk about her work that oscillates effortlessly between form and function.  From her colorful new studio, showroom and production facility in LA, the artist tells us about the impact of modernism as a social movement and the way she considers it in her everyday practice.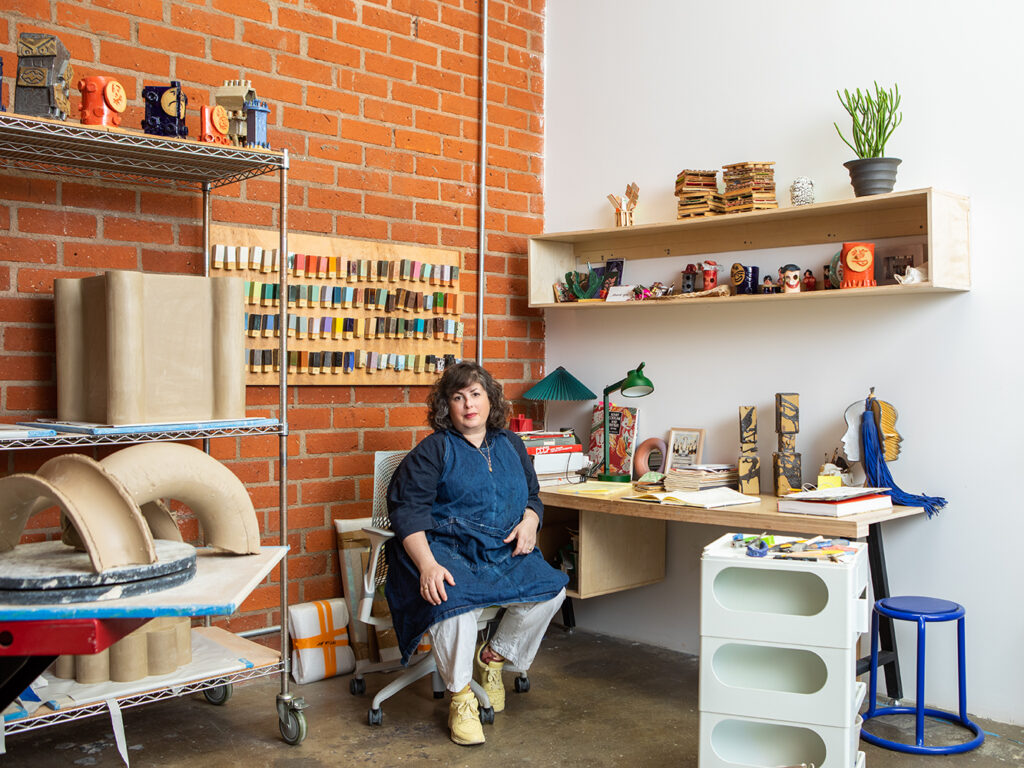 How did you come to ceramics? Is there a particular practitioner that inspired your work?
I grew up around a lot of ceramic collectibles and objects in the house; my dad collected vintage cookie jars and bakelite radios, so I think I grew a natural affinity towards the material and kitsch objects. I also loved Keith Haring and Peter Max as a kid, so a lot of my interests in art school were born out of being surrounded by those pieces, and visits to the Art Institute of Chicago as a child. After grad school, I was interested in mapping my ideas onto a form to create new kitsch objects, and ceramics was a material that allowed me to do just that. My love for clay deepened from there.
How would you describe the studio's aesthetics in a nutshell? Is it different for each arm or is there overlap?
There's some natural overlap between the artwork and design, but they are very different from a conceptual versus formal perspective. My design work is clean, modern, colorful, and much more about the formal relationship between shape and color. My art practice employs concepts at its roots to reflect my interest in the political dimensions of capitalist economies. I hope that the works challenge the construction of desire and aspiration in contemporary American culture through a historical lens. I think the overlap between the two is more in how all of the works created in the studio have a clear monumental presence.
What is your POV on modernism? Would you say that there are modernist impulses in your work or modernist tenets from which you draw inspiration?
I'm deeply invested in the object, industrial processes as well as experimentation. Those are the three pillars that drive my work in a kind of combination that feels like my own. My design work really comes from driving around Los Angeles and the stark contrast between natural and industrial landscapes that are so emblematic of this city. I drive around so many different environments around LA; even in my hour-long drive to and from work, it's quite jarring to see the disparate nature of LA county and how sprawling it is. This definitely influences my work pretty directly. Formally, I'm interested in investigating and backward-engineering objects related to industrial environments like communication towers, freeways, etc. These often serve as a jumping-off point as I take visual queues from my surroundings.
In many ways Modernism was also a social movement that democratized the human impulse to shape and improve the environment. I know that both your business practices, like paying your employees overtime and health care, and your positioning of your fine art pieces and installations as a platform to talk about social and political issues are as important to you and your work as the aesthetic aspect. Can you talk about that — how you've been able to put that into practice and how it has evolved as the studio has grown?
I think those parts of my practice and my values are embedded in the studio operations. I wanted to create a new system and standard for the "artist studio" model that prioritized professionalization and standards alongside the creative elements. That professionalism has grown alongside key consultants with the influence of other female entrepreneurs and business courses.
In that light, I know you are vocal about championing the work of new artists, especially black artists. Can you share some of the names of the people whose work you are currently excited about?
Absolutely!  Wayne Perry.  Haylie Jimenez.  Paul Briggs.  Marissa Y Alexander.
What would your ideal future project or commission be?
I'm really interested in pursuing more large-scale commercial and hospitality projects for my design work – as the studio operations have become more standard, we feel very ready for big projects that reflect our capacity.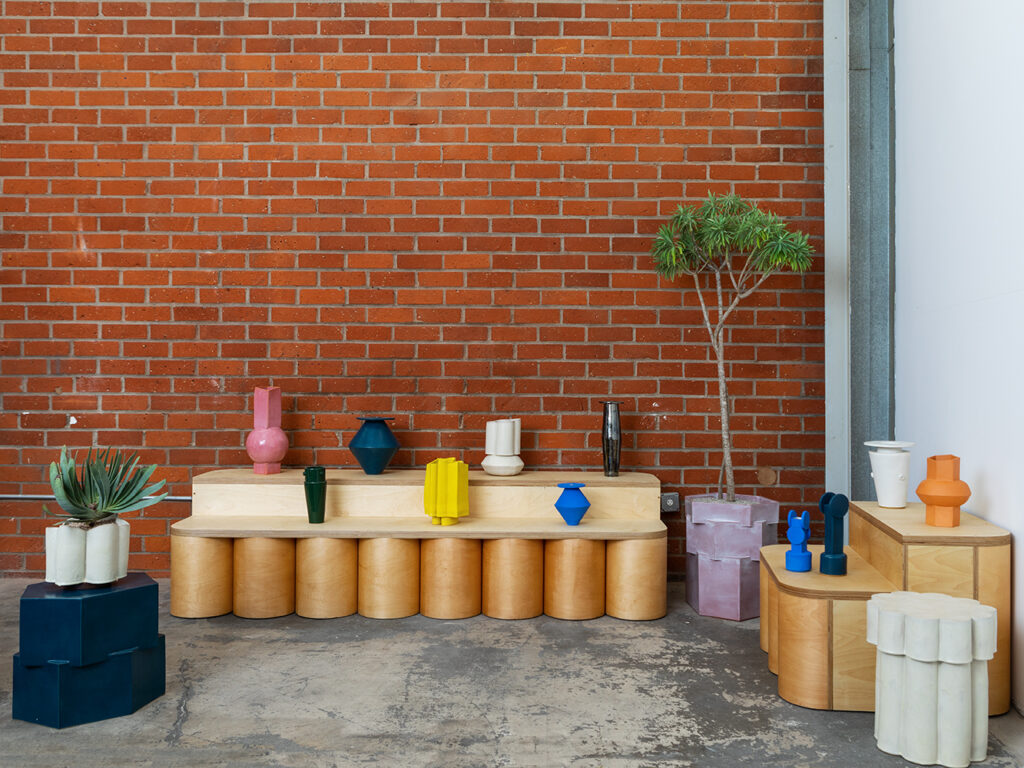 ---
See more of Bari's work at bariziperstein.com.
---