Modernism Week – October is just around the corner (October 19-22), and we're excited to welcome a new Mod Squad to take us behind the scenes of the ultimate celebration of midcentury architecture, design, culture, and more.
Today, we're proud to introduce photographer Christian Santiago who beautifully captures spaces and places through his talented lens.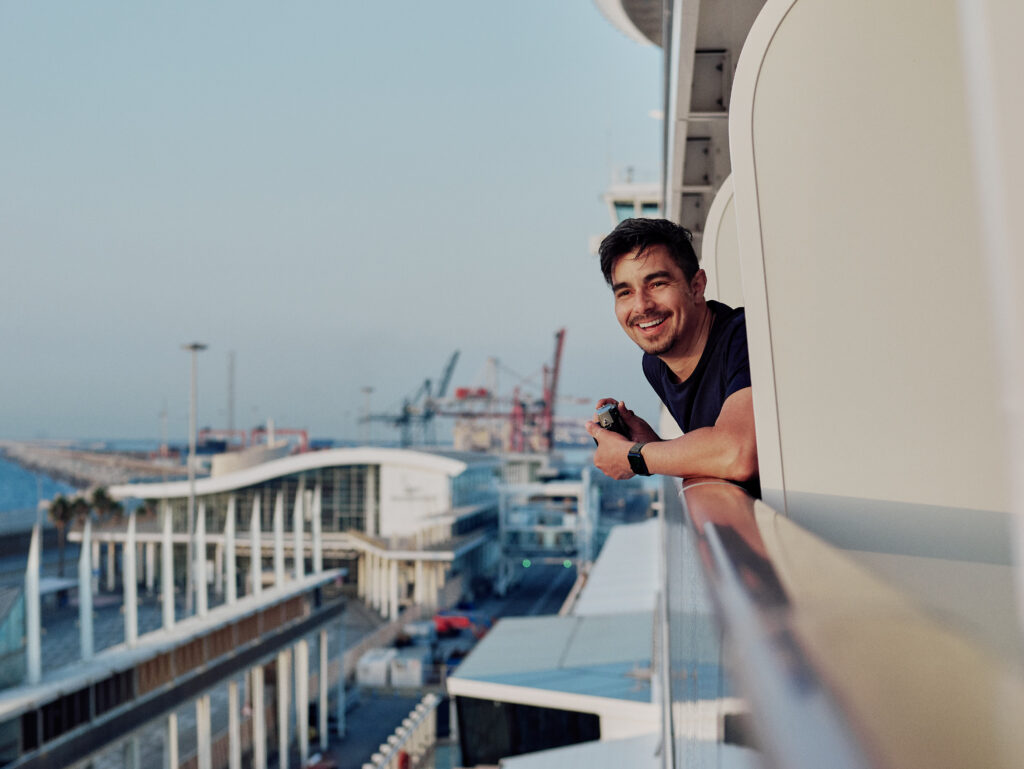 Christian is an architectural photographer who splits his time between Miami, FL, and Los Angeles, California.
He once took a cinematography class in high school as an elective hoping to get an "easy A" for "slacking off and watching movies." This class deserves all the credit for putting a camera in his hand and showing him how powerful images can be: that they can extract raw emotions from us and compel us into action.
He has worked tirelessly since to hone his craft and develop an aesthetic that blends the colors and details of flash photography with the shape and "feel" of ambient light in a space. He has also expanded into other creative professional outlets such as environmental portraiture and film production.
His free time is spent photographing his travels. In the rare moments where he is sans camera, you can find him working out, keeping his garden alive, gorging on Science Fiction, or watching Miami Heat basketball, yelling at the TV as if he could play better!
Read on to see what "modernism" means to Christian.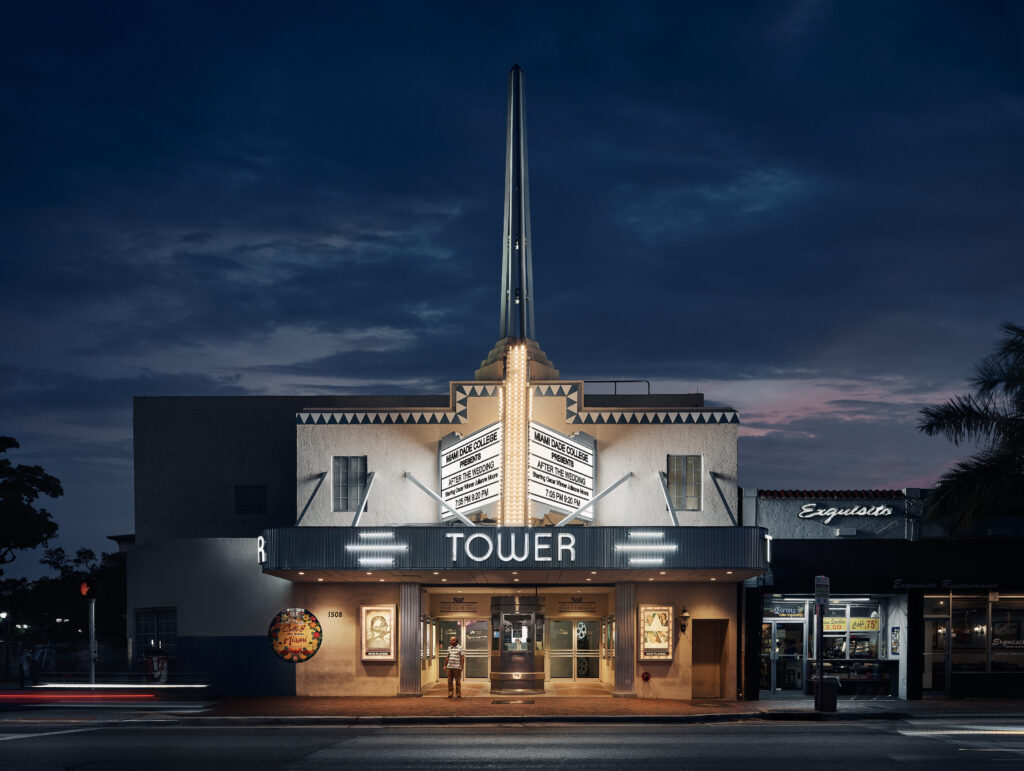 CS: "This shot has a special significance to me because it's one of the few things in Miami allowed to gracefully age. The city is constantly renovating, developing, and reinventing itself. It can't decide if it wants to be a tourism party hub, an oasis for crypto bros, or a playground for foreign billionaires to park their cash. Long heralded structures and neighborhoods are uprooted and gutted without a second thought, so buildings like this stick out as anachronisms. This theater has gone through its share of renovations over the years, but is an example of it being done right, while still honoring the abundance of cultural significance and tradition. It opened its doors in 1926 as the first "state of the art" theater in the south but was redesigned in the art deco style by Robert Law Weed (what an awesome name, huh?). In the early 1960s, adverse political events in Cuba forced large numbers of refugees to flee to Miami. This enclave known as "Calle Ocho" became a place of new beginnings for many. Movies at the Tower Theater were an introduction to American culture that helped with assimilating to a new country. It's a function I can personally vouch for as American television was significantly more effective at teaching me the English Language than the best efforts of my school's ESOL program. The theater has changed hands many times since and now is operated by Miami-Dade College, as a hub for promoting the arts in all their forms within the context of South Florida's multi-cultural, multi-ethnic, and international community."
CS: "I feel extremely fortunate and honored to have been given permission to step foot on the Sandcastle House in Malibu, CA – a property I can confidently say is unlike anything else I'll walk through again. The house rises up from Watkins Cove with the playful innocence of a child building his empire in the sand. In a world where so much development feels like an assembly line of white, cookie-cutter blocks, this whimsical cylinder of reclaimed materials offers a fresh take on a sterile present. It gets even better when you realize that it was quite literally a labor of love as it was the primary residence of its architect, Harry Gesner. He proposed to his wife, the actress Nan Martin, on the very cove where the house now sits saying "If you marry me, I'll build your dream house." I have shot my share of $20 million+ properties in my career. This was the first time I ever felt comfortable in one. It could feel like home in an alternate reality where I could actually afford it. I think that says a lot about the intention behind the design. Those wrap-around views of the Pacific Ocean don't hurt either, I suppose."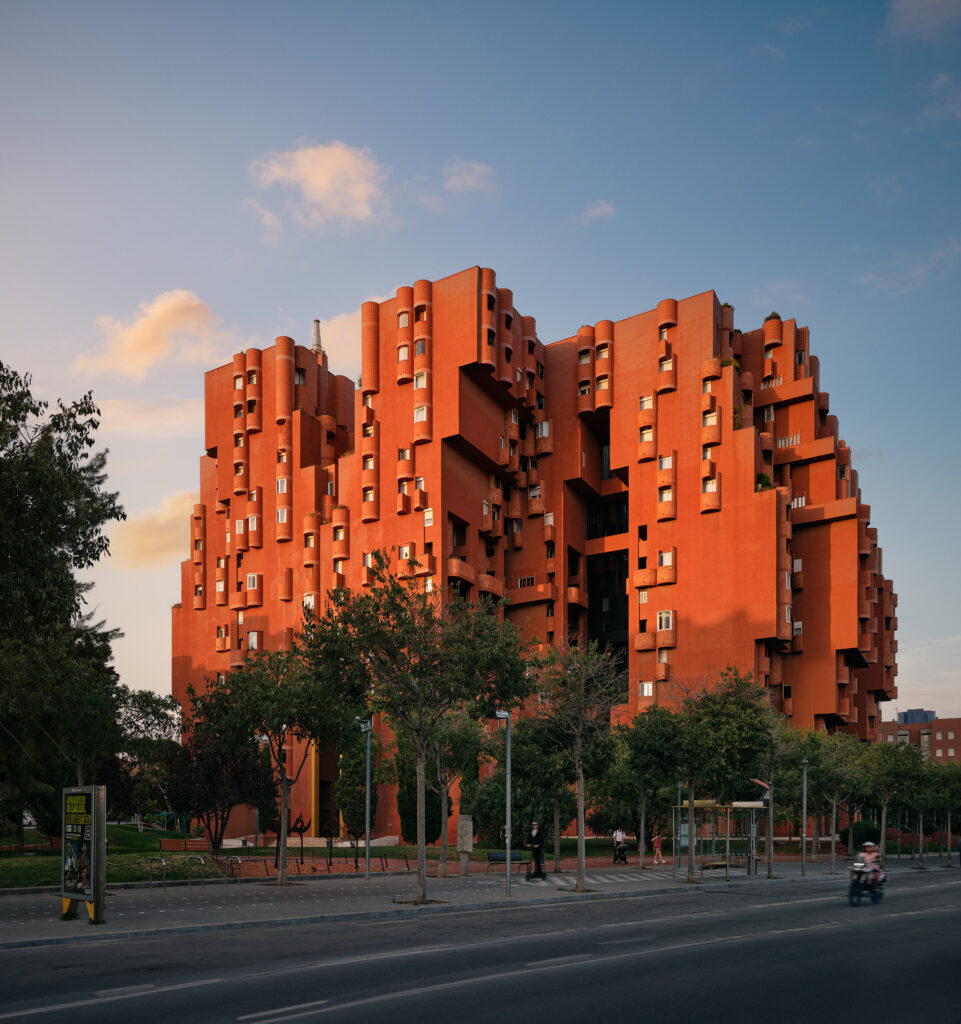 CS: "Built in 1975 and designed by Spanish Architect, Ricardo Bofill, Walden 7 was a top priority for me to shoot in visit during a trip to Barcelona in 2022, my first international adventure since that global calamity that had us all locked in our homes for a year. The most immediate impression left on me was the thought process behind the design, a very intentional use of architecture to serve as both a fortress and a community for its residents. The building is a vertical labyrinth with seven interconnecting interior courtyards surrounded by groups of towers that curve outward and then merge together, creating an oval shape that opens up the communal spaces within the towers. This provides a natural shield from the chaos of the outside world without entirely isolating the community from it as it still allows for an abundance of natural light to seep through. The residents have a direct say in how the building is operated and the facility offers an abundance of gardens, fountains, and pools that allow for spontaneous interactions and organized events and meetings. The balconies of many of the units are roughly 6 feet across from each other, which allows residents to have casual conversations with their neighbors in an intimate setting. The building almost feels out of time in a post-COVID world where it feels like we've all further retreated into our own cocoons of personal space, and no longer have the same urgency or emotional infrastructure to build communities with our neighbors. It makes one wonder if this design would be outcast or desperately welcomed in today's world."
---
Follow Christian at @csantiagophoto for more design inspiration during Modernism Week – October 2023.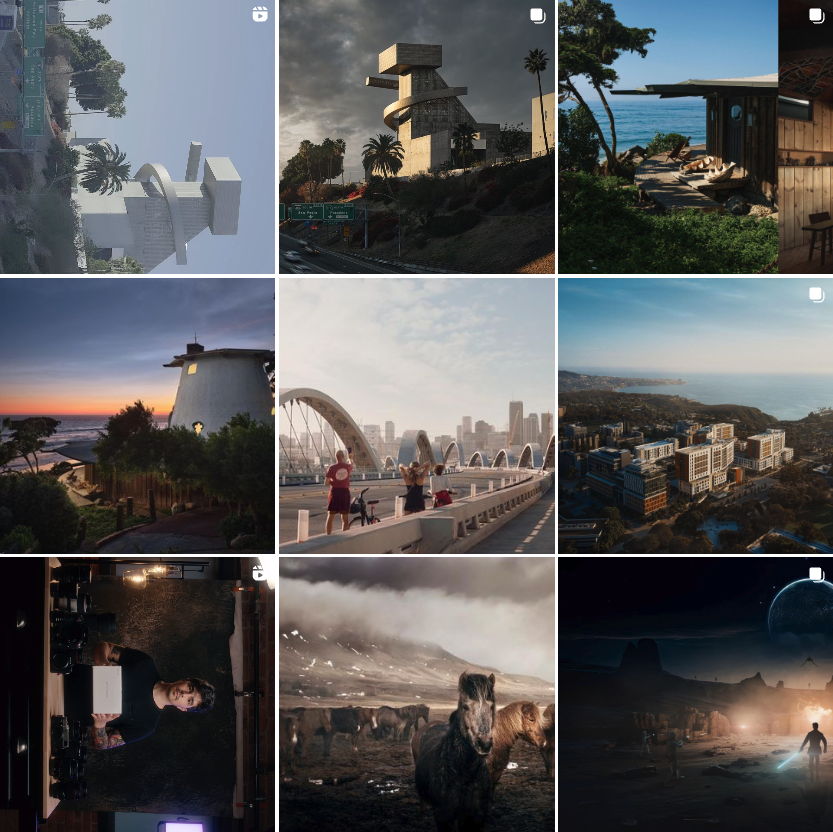 ---
Images courtesy of Christian Santiago.