Modernism Week is proud to welcome celebrated architect Moshe Safdie to deliver the 2019 Keynote.
On Saturday, February 16, architect Moshe Safdie will offer the Modernism Week keynote presentation at the Palm Springs Art Museum. In addition to architecture, the Israeli-Canadian creative is an urban planner, educator, theorist, and author. With offices in the United States, Jerusalem, Singapore and Shanghai, Safdie Architects has many recently completed and will soon launch many projects in China, and in Sri Lanka, Singapore, Boise Idaho and Quinto, Ecuador.
A graduate of McGill University's architecture school, the Israeli-born Safdie was an apprentice to architect Louis Kahn in 1962–63, before he established a practice in Canada. He then moved his office to Boston, where he ran the urban-design program for Harvard's Graduate School of Design from 1978–84.
In July Safdie was interviewed by the Australian design site, InDesignLive and discussed his formative training with Kahn. Safdie said, "What I learned from [him] was how to practice architecture. My office today is very much in the image of Kahn's practice. Above all, I learned to stay focused on the details and the systems. Determining that systems were the key issue. You could not conceive architecture without conceiving the systems, and working with the engineers from day one. During construction is where you make some of the most important decisions." Read more.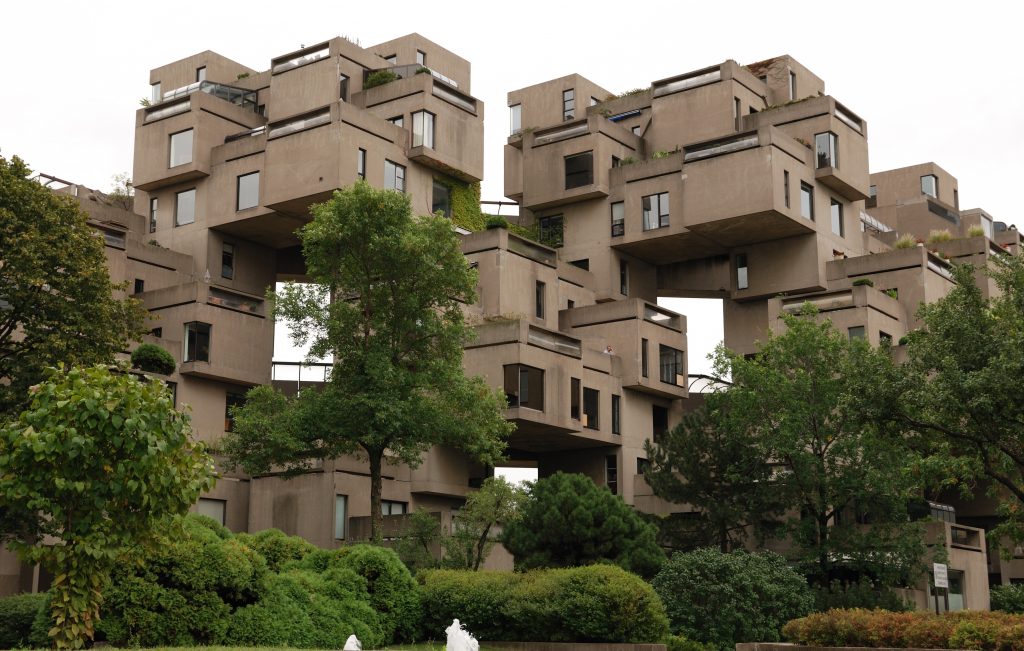 Safdie is perhaps best-known for his project Habitat 67, which was designed for the World Exposition of 1967, "originally intended as an experimental solution for high-quality housing in dense urban environments. Safdie explored the possibilities of prefabricated modular units to reduce housing costs and allow for a new housing typology that could integrate the qualities of a suburban home into an urban high-rise." Read more on Arch Daily.
In his work, Safdie embraces a comprehensive and humane design philosophy and he is  informed by the geographic, social, and cultural elements that define a place. His first cultural project in the US was the Skirball Cultural Center in Los Angeles. The campus's design is rooted in a profound respect for the land and a desire to seamlessly weave together the buildings and the surrounding landscape. In response to the site's steep and complex topography at the base of the Santa Monica Mountains, Safdie designed the campus as a series of building clusters and a network of outdoor courtyards, arcades, and landscaped ravines positioned longitudinally within the hills.
In 2010, Safdie's design for Marina Bay Sands in Singapore came to life, recasting his career. He went on to win the AIA Gold Medal and in 2019 was recognized with the Wolf Prize for Architecture. Watch this conversation with Dezeen and Mr. Safdie about this important project.
This event qualifies for AIA CES Learning Units.