Drift Through Once, You'll Want to Stay Forever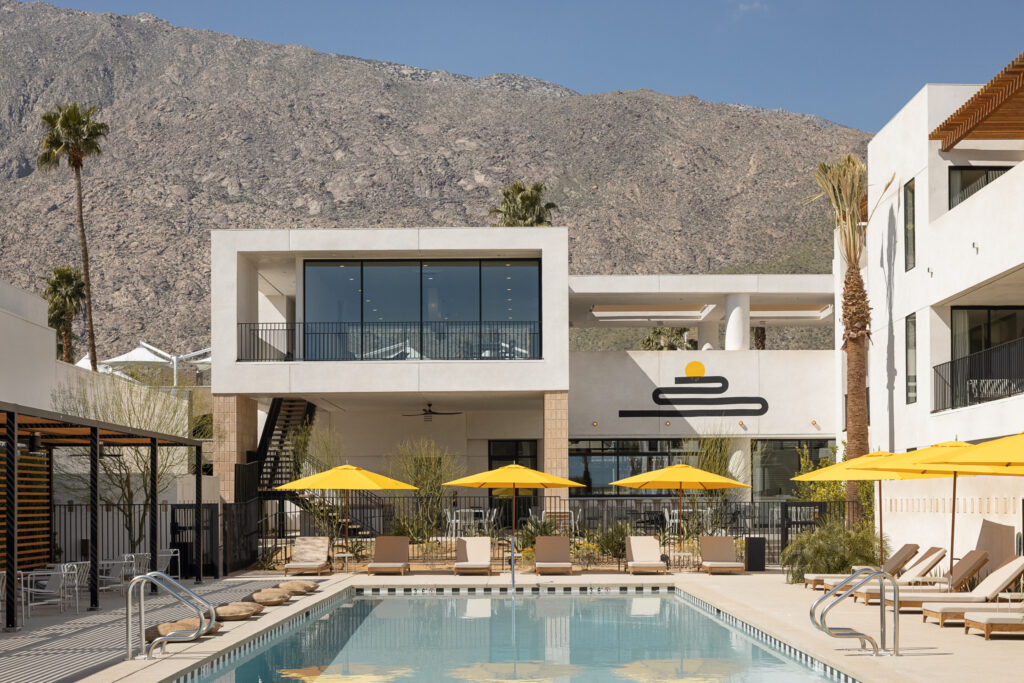 Drift Palm Springs is the latest addition to the growing roster of hotels, motels and resorts that have opened in Palm Springs over the last few years. The brutalist exterior, located on Indian Canyon Drive in the heart of Downtown Palm Springs, unveils a sleek industrial space within that employs steel, Italian brick, and cedar, in a deft mix of organic modernist and Cali-Mexican vibes. A sun-drenched pool, an all-day indoor-outdoor restaurant pairing rare Mezcals and craft cocktails with Baja Mexican fare, a yoga studio, and Drift Pantry (a thoughtfully-curated in-room marketplace) add up to a place to lay your head that's also an invitation for around the clock enjoyment.  We sat down with Philip Bates, the founder of TMC Hospitality, to get some insight. 
Drift Palm Springs is the latest addition to a hotel grouping that also includes Drift San Jose Del Cabo and Drift Santa Barbara. Can you share a little bit about the philosophy behind TMC Hospitality's thinking with regards to the "Drift" properties?
We look for properties and cities that can offer the experience, community and personality of the Drift brand. Like San Jose del Cabo and Santa Barbara, Palm Springs has a downtown location in a laid-back, culturally-rich and design-forward city. Each of these cities also has unique local communities in which we seek to embed. We think this provides an opportunity for us to deliver the Drift experience in a consistent way yet convey a distinct perspective that is relevant to each city. We hope to do the same in each city we open going forward.
Can you share a little bit about the design of the hotel? In what ways is it similar to the Santa Barbara and San Jose Del Cabo hotels? In what ways is it distinctly Palm Springs?
Drift Palm Springs has a modern Mediterranean / desert design architectural style. Its interiors are modern and minimal, with unique and at times eccentric touches that we think match Palm Springs' creative and artistic personality. All Drifts are a little different but will share certain sinews that connect them all. For example, each property conveys our 'Industrial Chic' style through their use of both raw (exposed rebar, concrete walls, corten steel panels, etc.) and handmade (ceramics, textiles, inlaid terracotta bricks, etc.) materials. Palm Springs will be distinct from San Jose del Cabo and Santa Barbara largely in its surprising quirks. We think Palm Springs is idiosyncratic in a very charming way and wanted to add a little bit of that character in Drift Palm Springs.
Our understanding is that Drift Palm Springs originally broke ground as a Bode property. What prompted the reinvention?
When COVID-19 hit, we paused our project (we had just begun grading). Once we decided to proceed again, we re-reviewed the drawings and personality of the hotel. As we came to know the architecture and personality of the building the second time around, we felt that the property organically and unintentionally leaned more Drift. We wanted to roll with that and not be daunted by the thought of switching brands. It was initially challenging but was certainly the right call. Bode will have a home in Palm Springs at some point, but this hotel truly is a Drift.
o2 Architecture was involved in The Ace Hotel, which helped jumpstart the Palm Springs revival. What were some lessons o2 took from that project that they applied to Drift Palm Springs?
In 2008 when we were approached by ACE, Palm Springs had just experienced its first decade as the celebrated home to Mid-Century Modern Architecture. However, with the economy falling off a cliff, as a result of sub-prime lending defaults, the timing could not have been better to focus our firm's attention on the one viable project we had at the time. Two driving ideas came out of our ACE Palm Springs experience. First, was the realization that generational changes create an opportunity for a renewed design sensibility with destination travelers. At ACE this drove design thinking towards unpretentious amenities set within former expansive motor-inn parking areas. And second, that an authentic Desert ethos can and should draw from worldwide indigenous inspirations. At Drift Palm Springs both ideas clearly resonate. First, in the deliberate horizontal and vertical overlapping of public bar, restaurant, event space with pool amenities and private decks/patios. Second, the architecture draws inspiration from the arid Mediterranean and Sonoran Desert Ranchos of the Border Region. The result is a timeless fit into a more diverse and evolved Palm Springs.

Folklor is intimately connected to cool gathering spots. How has the definition of cool altered since the pandemic and what are travelers looking for now that are reflected in Drift Palm Springs?
I don't think cool is something you define. As soon as you do it's not cool anymore. I think travelers want to feel like they are taken care of. We admire places that embrace the idea of authentic connection – a place where you can feel like yourself and at the same time get lost in-between dreams drift with love.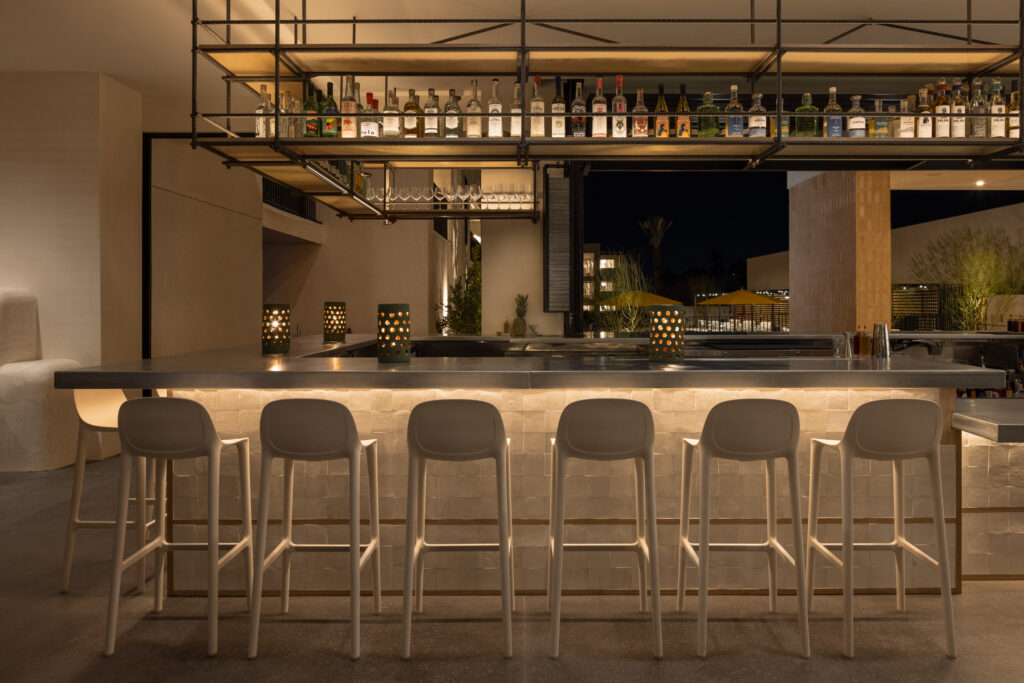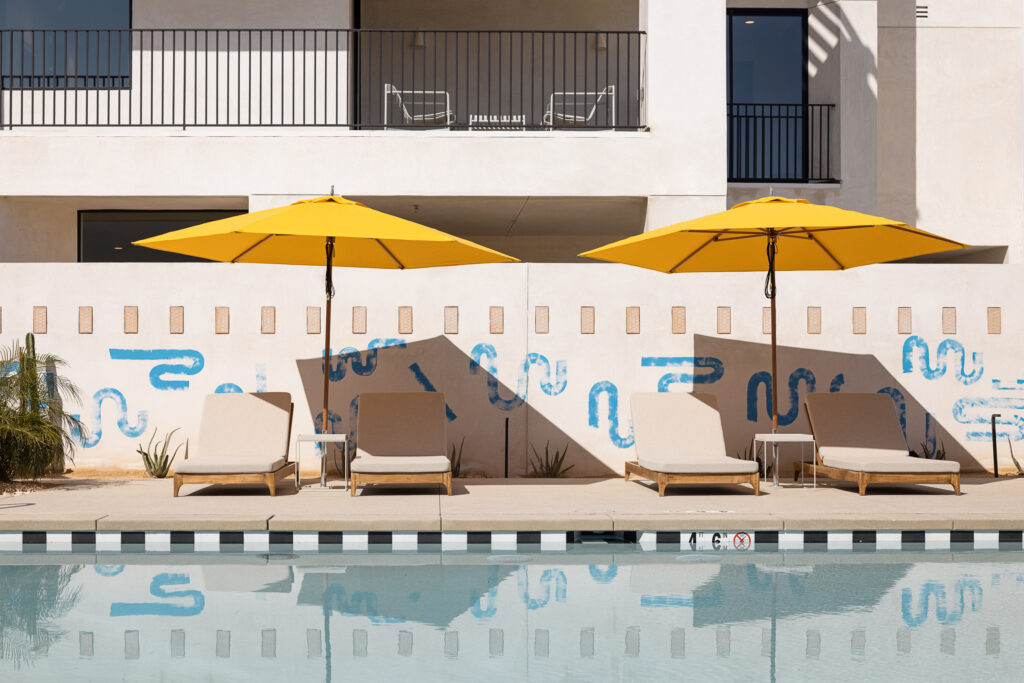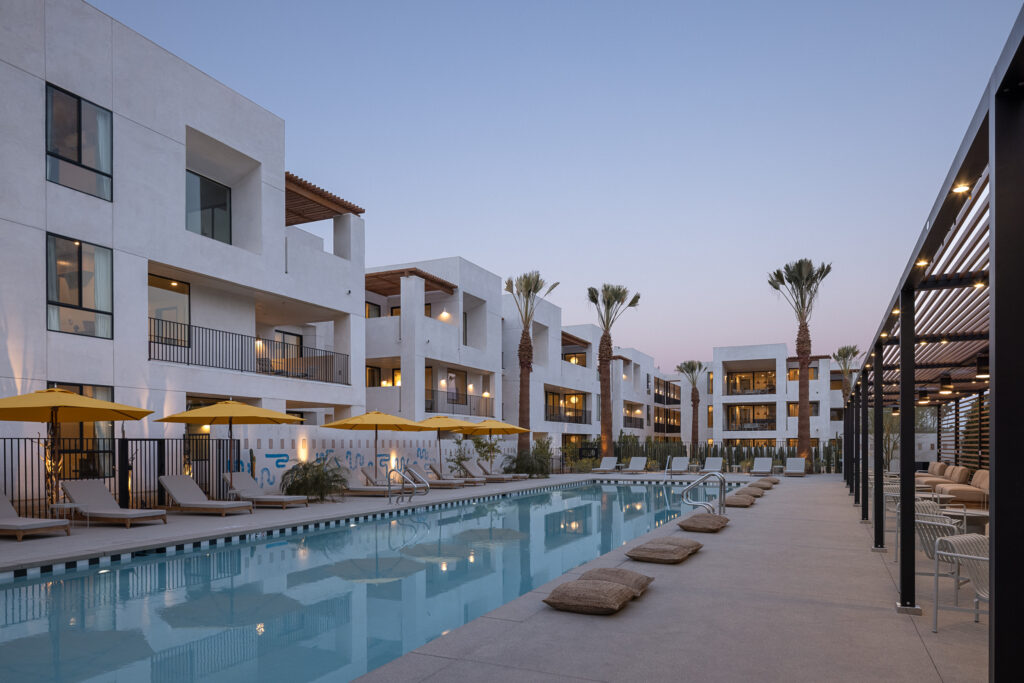 ---
Images courtesy of Drift Palm Springs