Christopher Kennedy dishes on the Modernism Week Featured Home: La Vie En Rose.

Each year, we are proud to feature homes that showcase some of the best in Palm Springs design. We sat with interior designer Christopher Kennedy to learn more about the Modernism Week Featured Home: La Vie En Rose, which made its debut to the public during Fall Preview, and will be open for tours during Modernism Week.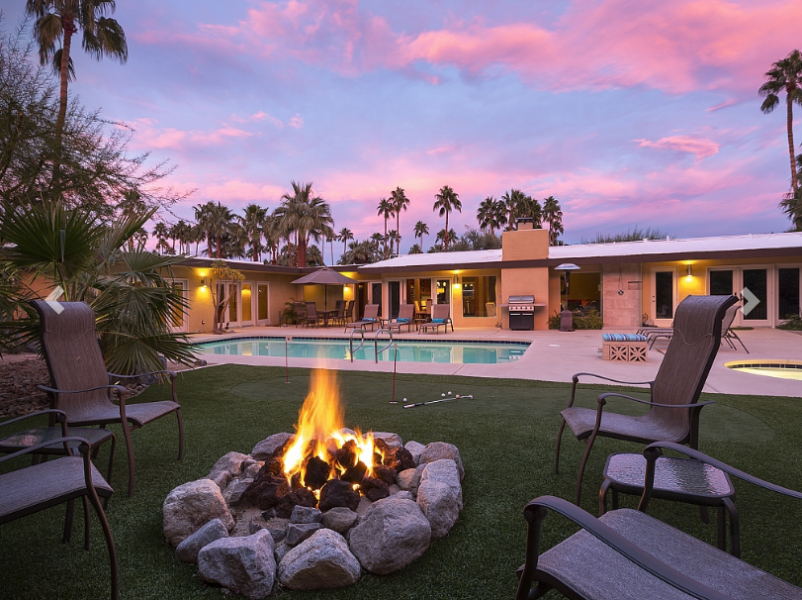 Tell us about the home!
It was built in 1958, and designed by architect Charles DuBois for Alexander Construction Company.
What drew you to this property?
I have worked on many homes in Indian Canyons; but in my nearly 15-year career in Palm Springs, I have not worked on that many Alexanders in Vista Las Palmas — and even fewer by DuBois! The location of the property is inspiring, on the last street against the San Jacinto Mountains. Also, the home had been tastefully added onto, including a spacious master suite — so it offers a larger canvas for my team's creativity!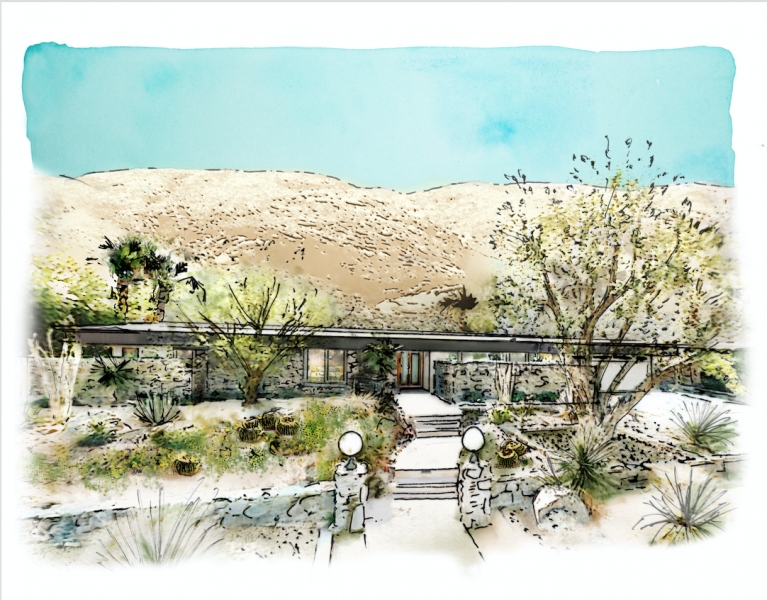 Why did you choose to name the home "La Vie En Rose"?
Well, the house is situated on the very desirable Rose Avenue, and it offers a wonderful way of life for my clients….hence "La Vie en Rose"! And, I am quite the fan of Edith Piaf.
What were some highlights of the design process?
The homeowner is a General Contractor from Toronto; he and his wife and their family will enjoy the home in the winter. The husband really drove the design process, and he is really a guy's guy. It was fun to create something a bit more masculine and a bit more earthy, while of course adding some Palm Springs fun and a healthy dose of Christopher Kennedy glamour!
What were some challenges of the design process?
The home has a sandblasted exposed wooden ceiling — definitely a bit more rustic than I am accustomed to! The homeowner loves it, however. In the end, it became fun to hearken back to the more organic elements of midcentury that are often overlooked with all the glossy white and bring orange that seem so popular in many designs today. We wanted to give our clients, and the many guests during Modernism Week, something different.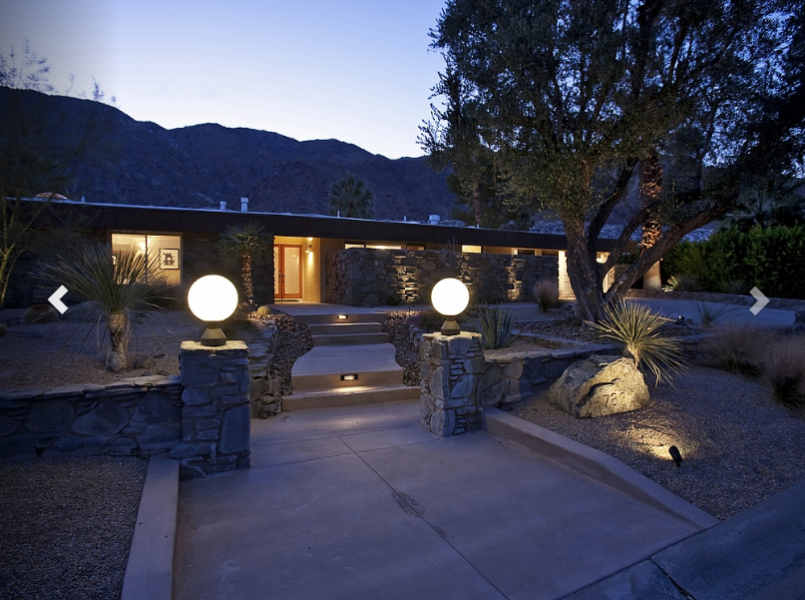 What is your favorite feature of the home?
We added fabulous new accordion and pocketing door systems from LaCantina Doors. They allow for a seamless integration of indoor and outdoor living. They are definitely a highlight!
---
Modernism Week Featured Home: La Vie en Rose
783 N. Rose Avenue
Palm Springs, CA 92262
February 16-18, 2019
9:00 a.m. to 1:00 p.m.
$30