Experience the best of the desert this April!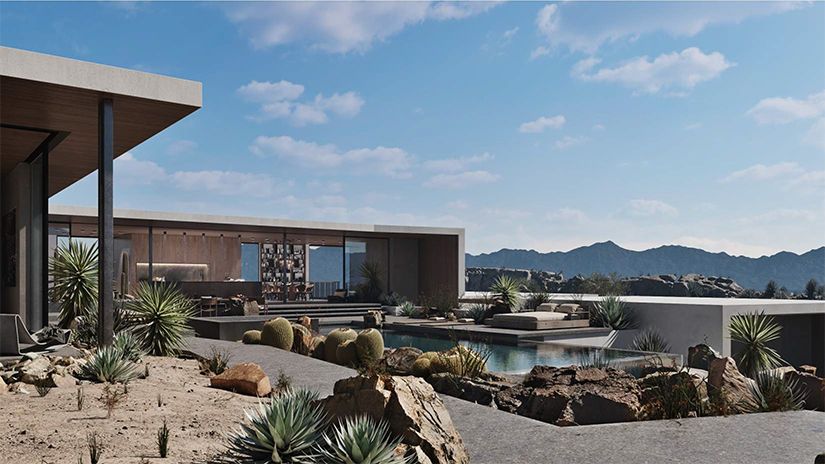 While we continue to monitor public healthy and safety guidelines, we are looking forward to offering a variety of safe, socially-distanced events during Modernism Week (April 8-18, 2021). Read on for the top tours* you don't want to miss this spring.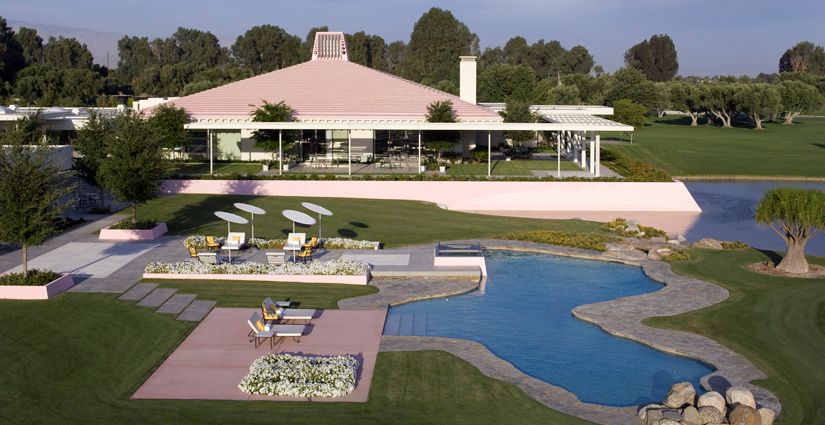 Sunnylands Center & Gardens – Historic Walk
April 8-18, 2021 | 9:00a.m. to 3:30 p.m. | $55
Enjoy a guided walk around the historic Sunnylands Estate, the 1966 former home of Walter and Leonore Annenberg. This insightful tour focuses on the history of Sunnylands, the Annenbergs and their guests, midcentury modern architecture, and design. Wear comfortable shoes!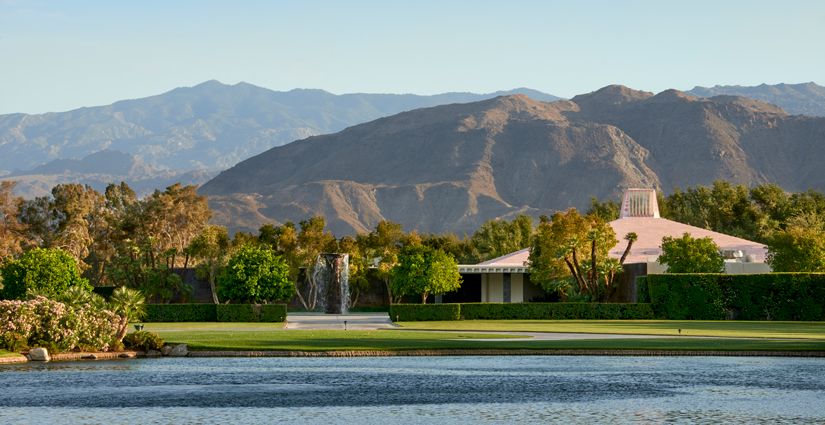 Sunnylands Center & Gardens – Landscape Tour
April 8-18, 2021 | 9:00a.m. to 2:45 p.m. | $175
Reserve an exclusive tour for up to six people! This guided, 45-minute shuttle ride throughout the 200-acre estate will features Sunnylands' landscape, outdoor sculpture, nine-hole golf course, and sustainability efforts. No walking is required on this outdoor tour.
Lazy Sunday Afternoon….High Desert Driving Tour
April 11, 2021 | 10:00a.m. to 4:00 p.m. | $50
Tucked away on the outskirts of Palm Springs is the magnificent High Desert, a bohemian enclave that lures creatives and free spirits from around the world. Stay in your car and see the desert's hot spots during this leisurely driving adventure.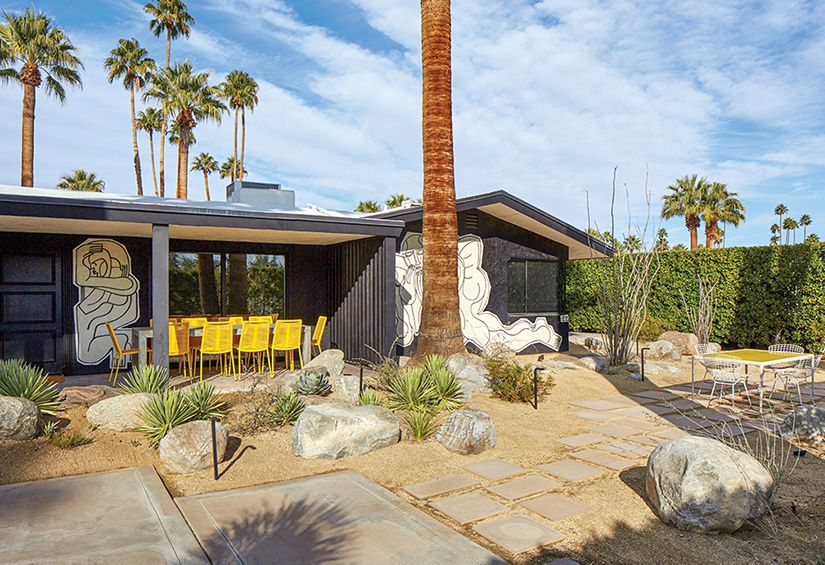 Modern Garden Tour
April 17, 2021 | 9:00a.m. to 2:30 p.m. | $75
Anyone else inspired to revamp your outdoor space after staying home for most of 2020? We can't wait to experience the modern aesthetic of drought tolerant and desert-friendly plants, while touring exquisitely designed private modern gardens during our tenth annual Modern Garden Tour.
Desert Modernism: Two Perspectives. Two Home Tours – Kappe and Lockyer
April 8-18, 2021 | 9:00a.m. to 4:00 p.m. | $60
Palm Springs Life has partnered with the Kappe family, Studio AR&D's Sean Lockyer, and builder Desert Palisades to bring two unique homes to the public eye. Discover Raymond Kappe's last project as well as architect Sean Lockyer's newly completed Desert Palisades project. Now that's a great two-for-one deal!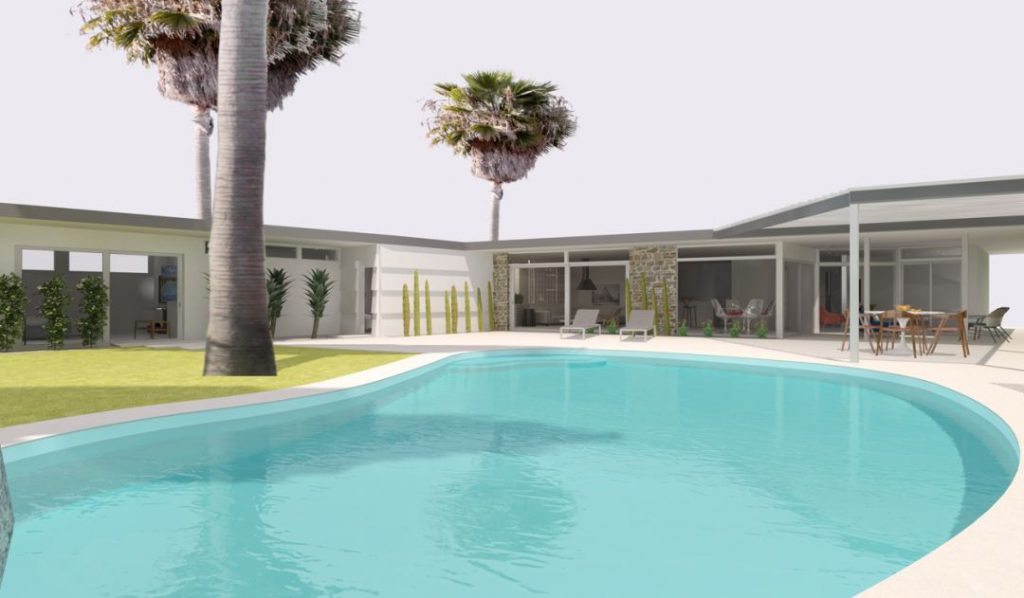 Modernism Week Featured Home Tour: "Sunburst Palms"
April 9-12 and 15-18, 2021 | 9:00a.m. to 3:00 p.m. | $35
Tour H3K's latest renovation of a 1956 Lawrence Lapham property in the iconic Deepwell neighborhood. Step inside (with masks on and hand sanitizer at the ready, of course) and be inspired by their colorful take on classic midcentury modern design.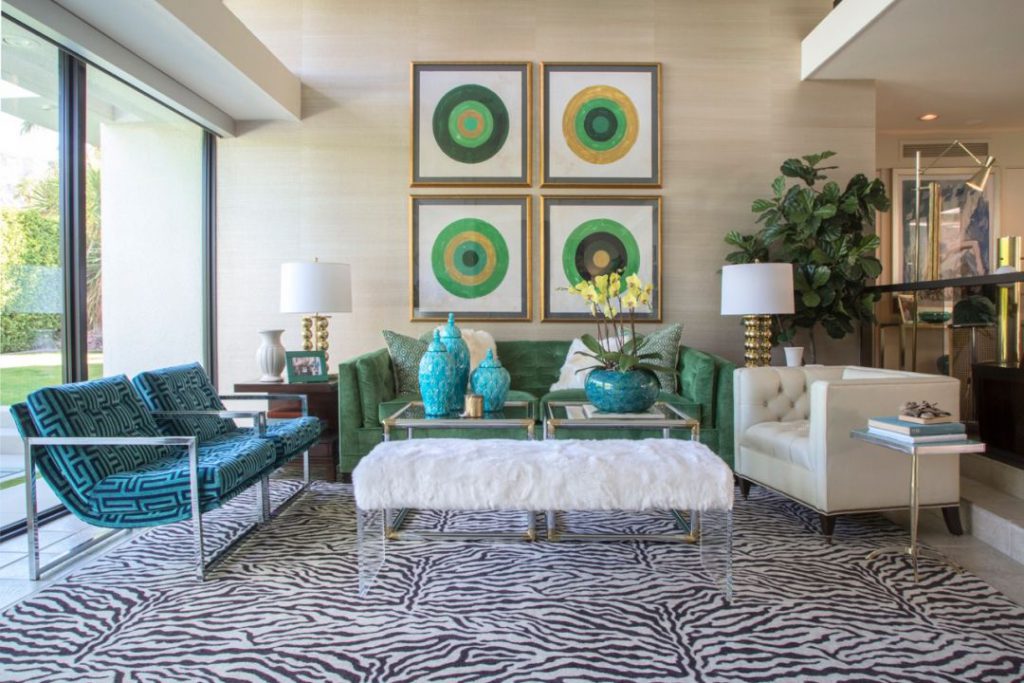 Modernism Week Featured Home: "Seventies Sackley"
April 9-12 and 15-18, 2021 | 9:00a.m. to 3:00 p.m. | $35
Enter through an expansive formal entry way to take in this stunning 1975 Indian Canyons residence by noted architect Stan Sackley. Boasting deep midcentury roots and distinctive architectural styles, the home was recently reimagined by interior designers Michael Ostrow and Roger Stoker of Grace Home Furnishings.
Tour of Temple Isaiah: Comparing Past and Present
April 9, 12, and 16, 2021 | Times vary | $35
If you think Temple Isaiah looks stunning from outside, just wait until you discover the interiors of this architectural masterpiece. This guided tour will contrast the E. Stewart Williams modernist-designed 1950s Al Liberman Chapel and the 1980s west-facing addition by architect David Christian.
---
*Face coverings are required for all tours. These events may be subject to change, depending on public health and safety guidelines in light of the COVID-19 pandemic. For more information about our refund policy, gift cards, and more, please visit the Modernism Week FAQ page.