From exclusive soireés to preservation fundraisers, partying in the desert never looked so elegant.
Many of Modernism Week's most exciting events take place after dark.  Read on for a comprehensive guide to all the top cocktail parties and late night fêtes.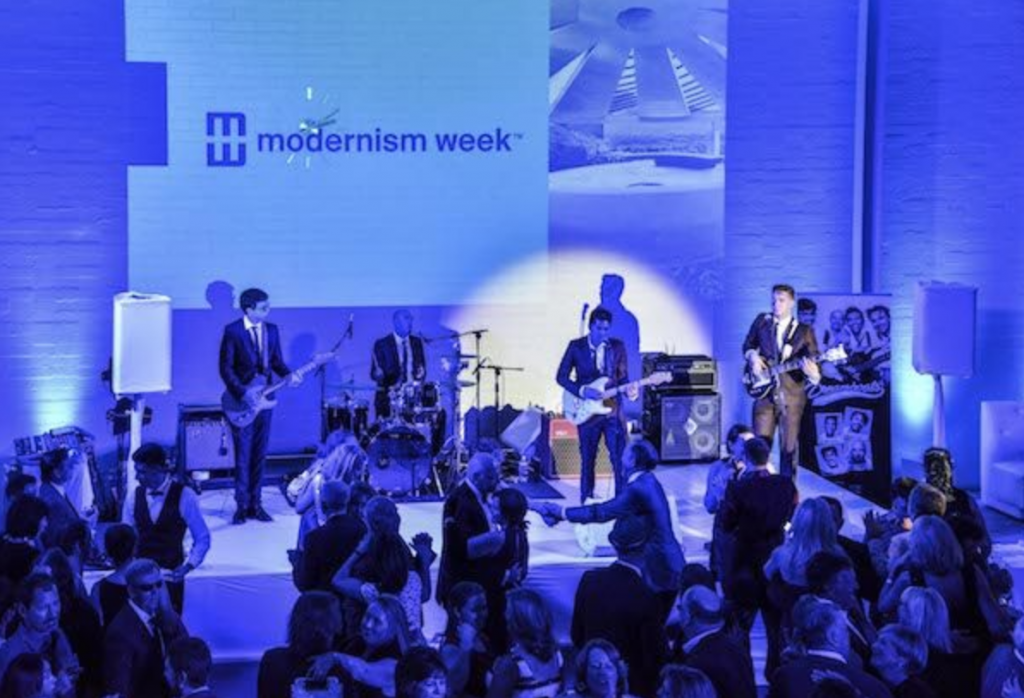 Modernism Week Opening Night Party: Modern Love
You'll be transported to a groovy Modern Love lair with a Shag-A-Licious Palm Springs vibe. Party the night away to the retro sounds of DJ Baz and our headlining band, the exciting 12-piece orchestra Casino Royale performing the go-go dance hits of the swingin' Sixties classics. Mondo cocktails will be flowing and over-the-top hors d'oeuvres will be served by Lulu Palm Springs. Experience vintage Palm Springs as we celebrate the 1962 Donald Wexler and Richard Harrison-designed Indian Canyons Country Club clubhouse. February 14, 2019, 7:00 p.m. Tickets available here.
Party at "Eichler Palms," the Newest Desert Eichler
Join Palm Springs' newest celebrity hosts with the most for the "Eichler Palms" Social. Brad and Heather Fox, the Minneapolis-based duo behind HGTV's "Stay or Sell", host a special poolside party to celebrate the completion of their new Palm Springs residence, the Modernism Week Featured Home: Desert Eichler. Home furnished by Room & Board; durable, custom area rugs provided by FLOR. Art, accessories, and interior design by Heather Fox. February 15, 2019, 8:00 p.m. Tickets available here.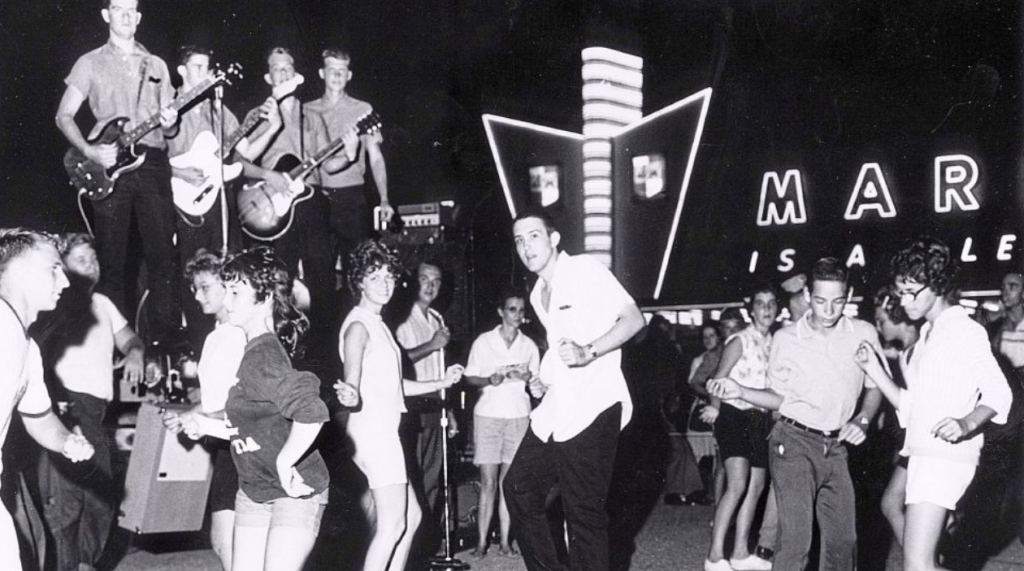 Mod With a TWIST
Mod With a TWIST is the perfect blend of Modernism Week social and learning events. Grab a Happy Hour beverage from the bar and settle in for an entirely different take on midcentury modern madness. The cheeky modernists from Makerville will be presenting two programs: CULTURE and LIFE.  February 15-23, 2019, 5:00 p.m. Tickets available for CULTURE and LIFE events.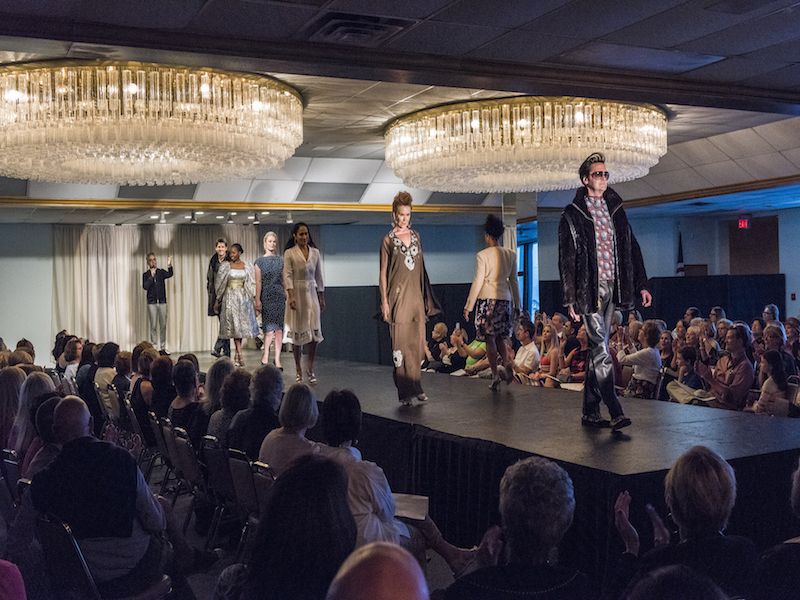 Stepping into the Past Fashion Show
Don your vintage couture for "Stepping into the Past," a fashion show presented by Mitchells Palm Springs showcasing everything from Emilio Pucci to Guccio Gucci. Rub shoulders with our emcee, stylist Neil Cohen, and the rest of the glitterati while enjoying refreshments and a glass of bubbly. February 17, 2019, 1:00 p.m. to 4:00 p.m. Tickets available here.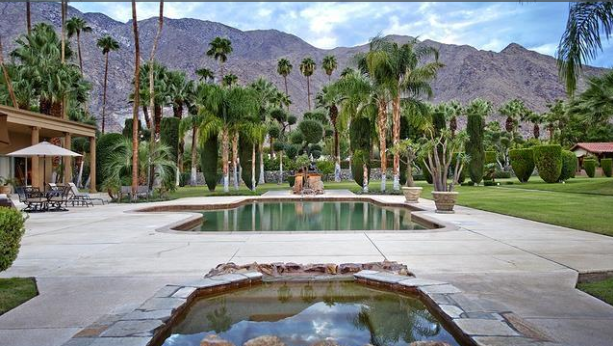 A Night For Preservation at Villa Paradiso Palm Springs
Bring out your caftans and turbans for a cocktail party on the grounds of the Villa Paradiso, a stunning historic four-acre Moorish estate built in 1928 by notable architect Alvah Hicks. Proceeds benefit the non-profit Save Iconic Architecture. February 17, 2019, 5:00 p.m. to 7:00 p.m. Tickets available here.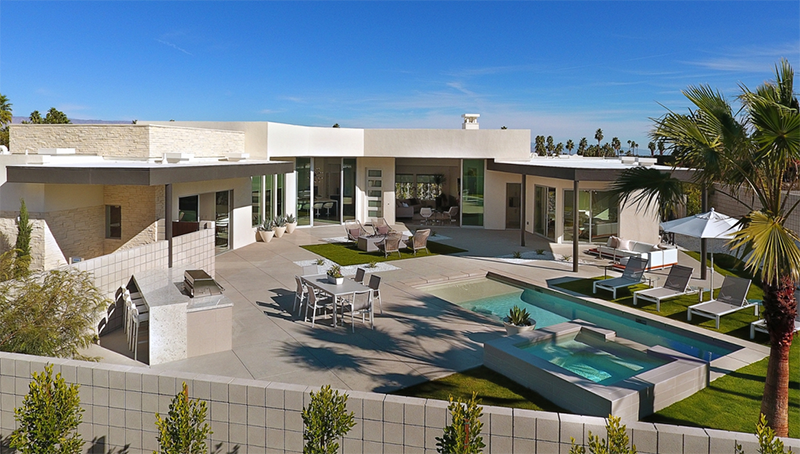 Come Fly With Me: Cocktails at House Of Grace
Enjoy an evening under the stars at the newest design project by Michael Ostrow of Grace Home Furnishings, an extraordinary modern residence in the Skye neighborhood of Palm Springs. Presented by Grace Home Furnishings & Traditional Home magazine. February 17, 2019, 6:00 p.m. to 9:00 p.m. Tickets available here.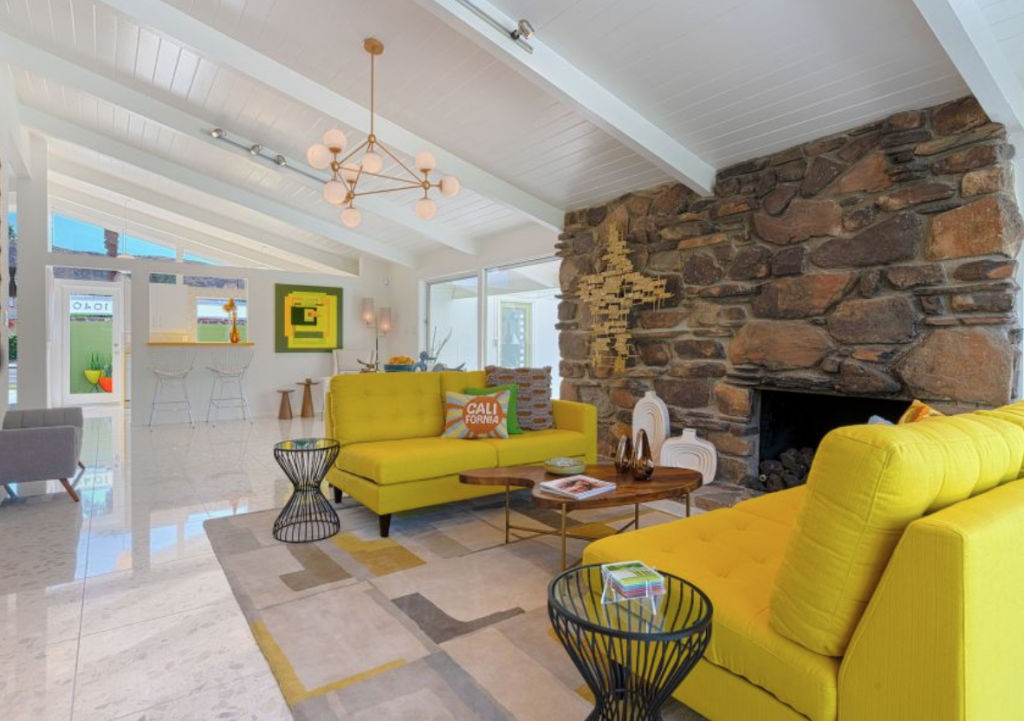 Green Gables' Poolside Fashion Show and Party
Join us poolside at the Modernism Week Featured Home: Green Gables by H3K Design for an evening of fashion, cocktails and appetizers. Celebrate the unique influences of midcentury fashion from "new look" to Mod, featuring a fashion show retrospective produced and commentated by Palm Springs' own fashion guru, William Miller. February 21, 2019, 5:00 p.m. Tickets available here.
Celebrate the Axiom Desert House
Enjoy cocktails and conversation at a twilight unveiling of Axiom Desert House, the newly completed modern oasis by Turkel Design. Sip signature cocktails, meet designers Joel and Meelena Turkel, and take time to explore this midcentury-inspired, systems-built jewel which will be their private residence as well as a Living Lab for design professionals, students and enthusiasts alike. Generously hosted by Marvin Windows and Resource Furniture. February 22, 2019, 6:00 p.m. Tickets available here.