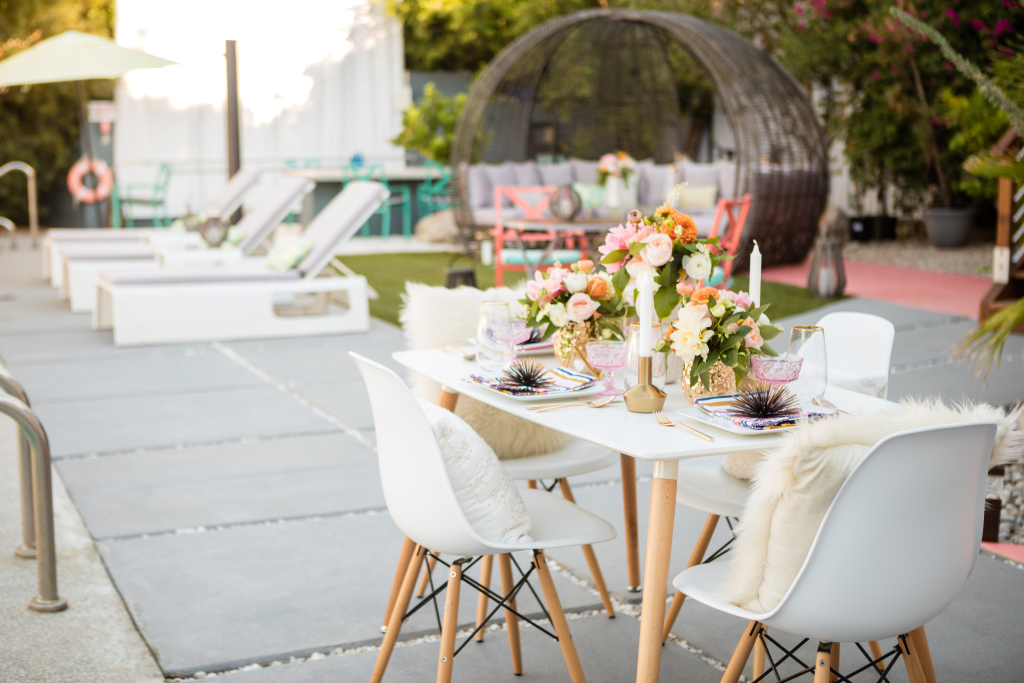 Behind the scenes with Palm Springs Style for a story styled and shot by our Fall Preview Mod Squad.
By now, you've all seen the beautiful Palm Springs Style magazine at your favorite bookstores or adorning the perfectly styled bedsides at your preferred Palm Springs hotels. The magazine, founded by lawyer turned blogger turned publishing maven and desert transplant Katy Carrier, continues to take the Coachella Valley by storm with its curated editorial and inspiring spreads.  It is truly a modern guide to fashion, modernism, hotels, design, weddings, events, art, lifestyle and more.
On a balmy October day during Fall Preview, we watched our incredibly talented Mod Squad pitch in to style and shoot a special entertaining story that will be seen in the Winter issue of the magazine, hosted by The Wesley, Palm Springs' newest micro-resort. Without giving anything away, all we can say is that Katy Carrier, Jesi Haack, Carissa Jones, and Darren Bradley make it all look very easy.