Modernism Weekly offers up a handy round-up of top picks for Weekend One.

With over 300 events over a span of 11 days, there is literally no way that a visitor can see and do everything at Modernism Week.  To help guide our visitors on their mod adventures, Modernism Weekly has compiled this handy list of our top picks for Weekend One (Thursday, Feb. 11 through Monday, Feb. 15).
See Top Picks For Weekend Two here.
Thursday
After Dark: Opening Night Party – Hollywood in Palm Springs
Kick off Modernism Week 2016 like a star! Step back in time to the days of Old Hollywood, don your most glamorous attire, and get ready for an unforgettable night of cocktails and camaraderie. The hard-swingin' retro/jazz band NUTTY will also return to Palm Springs to keep you dancing all night! Tickets are available here.
Friday

By Day: Party at the Yacht Club
Frank Sinatra and Dean Martin led the Rat Pack on speedboat races there.  The Beach Boys and Pointer Sisters held concerts on its sandy shores.  A young Sonny Bono learned how to water ski on its saline surface.  And Albert Frey built a yacht house there in 1959. Hop on this tour to learn more about the Salton Sea's fascinating history and precarious future, and raise a glass to celebrate the Yacht Club's addition to the National Registry of Historic Places.  Learn more about the dedicated SEAthletes and SEArtists who are bringing positive awareness to the Salton Sea through art and athletics.
After Dark: Preview Party at the Modernism Show & Sale
Be among the first to see and shop the 16th annual Modernism Show and Sale which brings together a world-class collection of 85 premier national and international dealers with exquisite furniture, decorative, and fine arts reflecting all design movements of the 20th century.  Tickets are available here.
Saturday

By Day: Premier Double Decker Architectural Bus Tour
Don't miss Modernism Week's signature event.  Experience Palm Springs from the ultimate perch on a cherry red double decker bus.  Get a history lesson, see the neighborhoods, and indulge your inner lookiloo on this 2.5 hour ride.  
After Dark: Christopher Kennedy Compound
Celebrity interior designer Christopher Kennedy hosts his eponymous design showcase for the third year in a row.  This year, he takes over a generous residence in Murray Canyon, transforming it into the consummate example of modern desert style with the help of a few of his high-profile designer friends, including Martyn Lawrence Bullard, Bravo's Carson Kressley, Michel Boyd, HGTV's Jamie Durie and Kelli Ellis, Justin Shaulis, Style Blogger Kelly Golightly, Trellis Home, Bradshaw Orrell and more.  Pop in for a tour or rub elbows with the designers at the red carpet gala.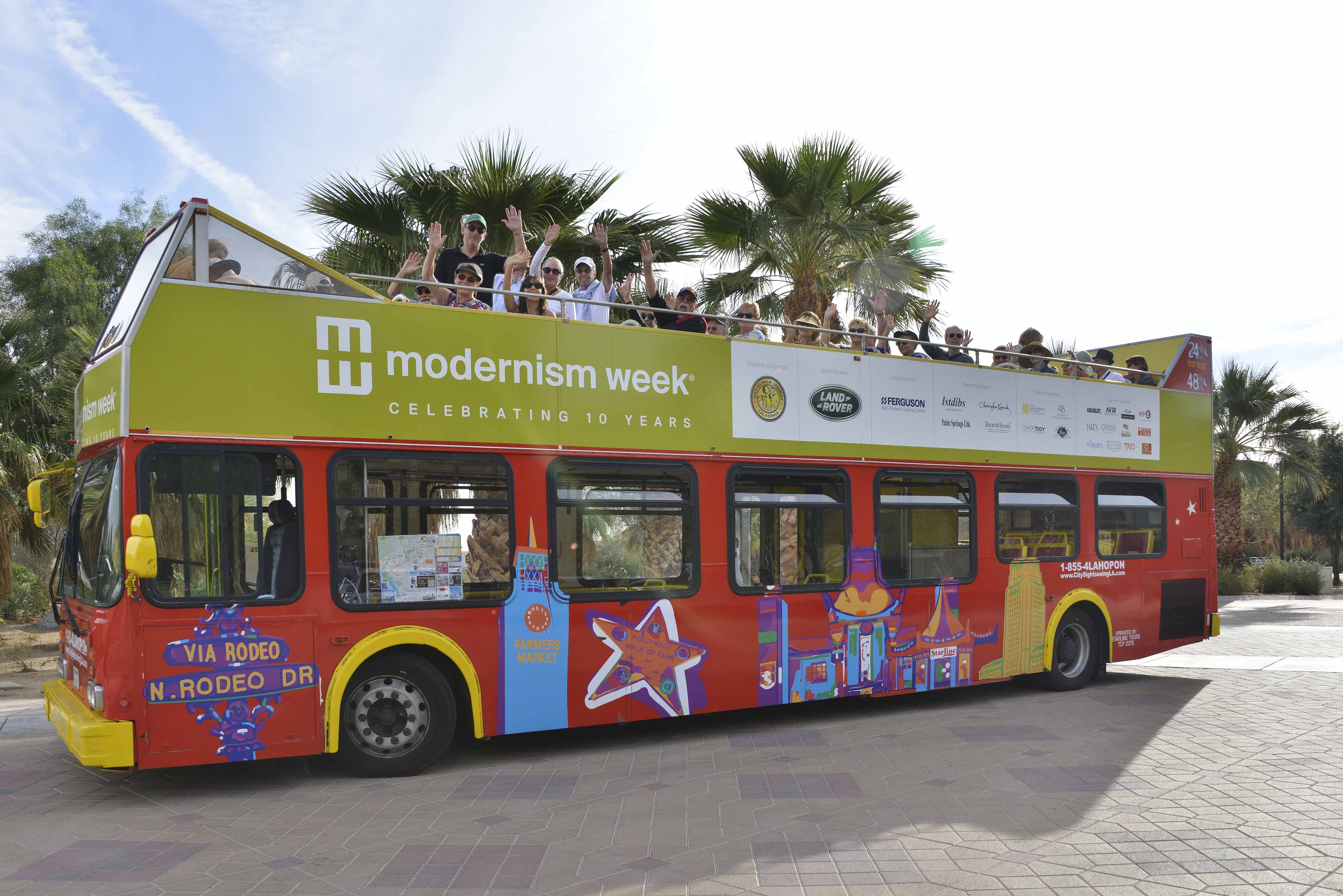 Sunday

By Day: Palm Desert Architectural Bus Tour
Head out on a double decker to check out Palm Desert, a lesser known but equally fascinating neighboring community full of midcentury architectural gems, including the only remaining Rudolph Schindler structure in the Coachella Valley.  Tickets are still available for this three hour tour.
After Dark: Amore Modernista
Grab your valentine and head out to Hotel Lautner in Desert Hot Springs for a romantic Italian-inspired soiree celebrating the opening of the new Lautner Clubhouse.  Snag your tickets now, lovebirds!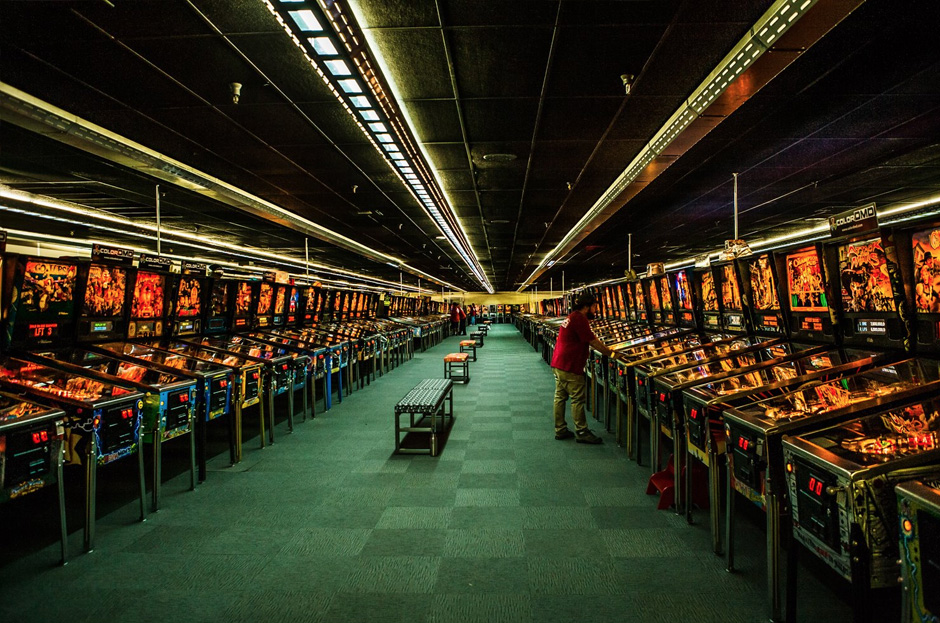 Monday

After Dark: Retro Pinball Mania!
Pinball is one of the best kept secrets of midcentury modern revival and Modernism Week has your late night pass to unlimited play in the endless halls of the Museum of Pinball, a private collector's oasis of vintage pinball machines in a 1950s compound in Banning.  Step back in time, warm up your thumbs, unleash your inner child, and get to playing!  Get your exclusive pass to pinballmania here.