We had a fabulous time celebrating the history, culture, architecture and art of Beverly Hills during MADE in Beverly Hills. This inaugural event, held May 4-7, 2023, was a success thanks to the generous support of the City of Beverly Hills, sponsors, residents, businesses, and guests.
Read on for this year's highlights.
We kicked off MADE in Beverly Hills with an opening night reception at the historic Greystone Mansion. After snapping a photo upon arrival, guests were greeted with a lively performance by The Dreamboats. Delectable bites of charcuterie, snacks, desserts, and other refreshments were the perfect accompaniment to the celebratory glasses of wine we raised all night long. MADE CEO Lisa Vossler Smith welcomed guests and thanked this year's sponsors: Sotheby's, Arbruster Goldsmith & Delvac LLP, Here TV, Dejager Design Inc, Dugally Oberfeld, Ferguson Bath, Kitchen & Lighting Gallery, HBC and Saks Fifth Avenue.
Beverly Hills Mayor Julian A. Gold, M.D. was joined on stage by Vice Mayor Lester Friedman, Councilmember Lili Bosse and Councilmember Sharona Nazarian as he shared about what MADE in Beverly Hills meant to the city: "We are so thrilled that MADE in Beverly Hills is in Beverly Hills. We are, as a city, very proud of our heritage. We are a little more than 100 years old, and many of our properties are part of the history of the growth of the United States, of California, and certainly the growth of this part of Southern California. […] The ability to partner with you and show this and bring lots of people to awareness of what we have here is something that we are very, very pleased to do."
See even more of our favorite moments from the festive fête here.
The best of Beverly Hills was on display, from tours of the newly remodeled and restored City Hall to the residences in the tony neighborhood of Trousdale Estates. We learned about the life of the Doheny family and the lore surrounding their impressive 1928 home, Greystone Mansion (not to mention all the hidden bars that were tucked into the walls of the Prohibition-era estate). History, culture, architecture and nature abounded in a jam-packed tour of the six-acre Virginia Robinson Gardens. Historian Phil Savenick regaled guests on the Beverly Hills Historical Society's Historic Rodeo Drive Guided Walking Tour with tales of local landmarks, and the celebrities who frequented them. The Los Angeles Conservancy led a walking tour of the structures designed by the one and only Paul R. Williams, also known as the "architect to the stars." Edelweiss Chocolates, the oldest chocolate shop in Los Angeles, opened their doors for a truly sweet experience that included a handcrafted chocolate for each attendee. We spent the final day of MADE in Beverly Hills with a tour of this year's stunning Signature Home, a Trousdale Estates property formerly owned by Dean Martin, and designed by architect Whipple Russell.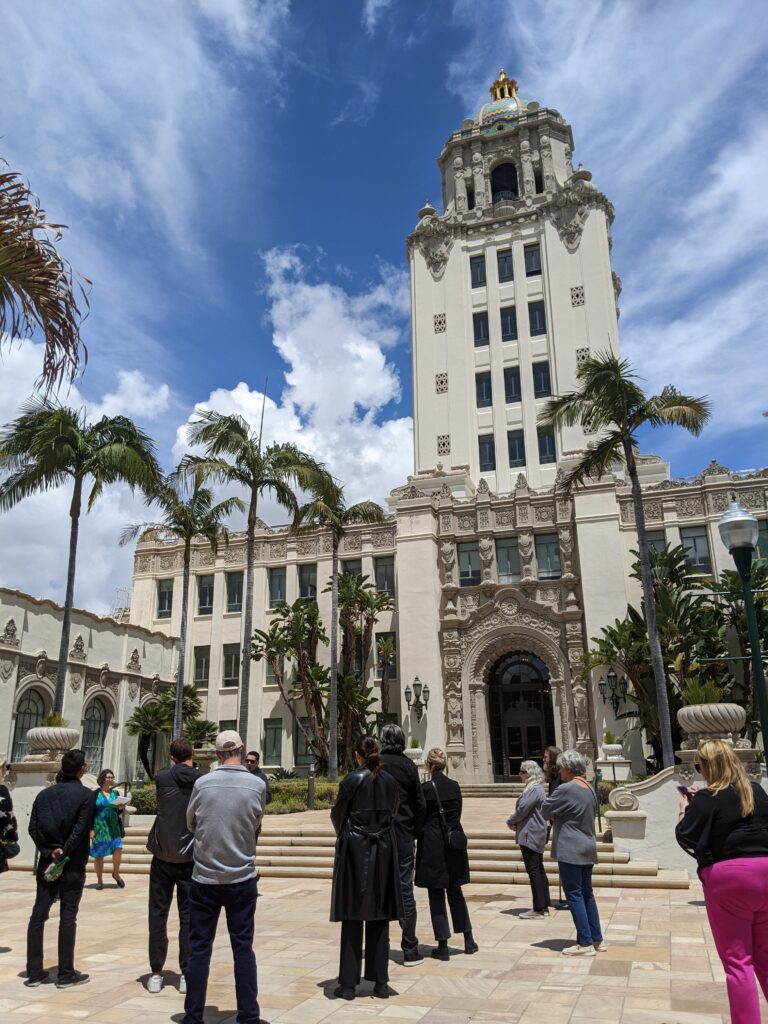 Karen Hudson, author and granddaughter of Paul R. Williams, shared stories and discussed her grandfather's legacy before the group had a special tour of the Paul R. Williams Suite at The Beverly Hills Hotel. Interior designer and founder of Save Iconic Architecture Jaime Rummerfield introduced the film "Tour of Tony Duquette's Beverly Hills Dawnridge Estate with Hutton Wilkinson," which was filmed on location at one of the most creatively designed and eccentric homes in America. Photographer Janna Ireland shared further insight into the work of Paul R. Williams with a screening of "Regarding Paul R. Williams" followed by a Q&A and book signing. Author Alan Hess examined Armet Davis Newlove's optimistic and forward-thinking architecture during the talk "Googie Modern Architecture," and treated guests to the first public sneak preview of the upcoming full-length documentary Googie by director Jake Gorst. Author and historian Steven Price took us on an entertaining ride through the over-the-top architectural history of The Trousdale Estates in Beverly hills. Architects Chris Carr of HBC and Leo Marmol of Marmol Radziner explored the history of luxury retail in Beverly Hills using the historic Saks Fifth Avenue structures on Wilshire Boulevard as a case study.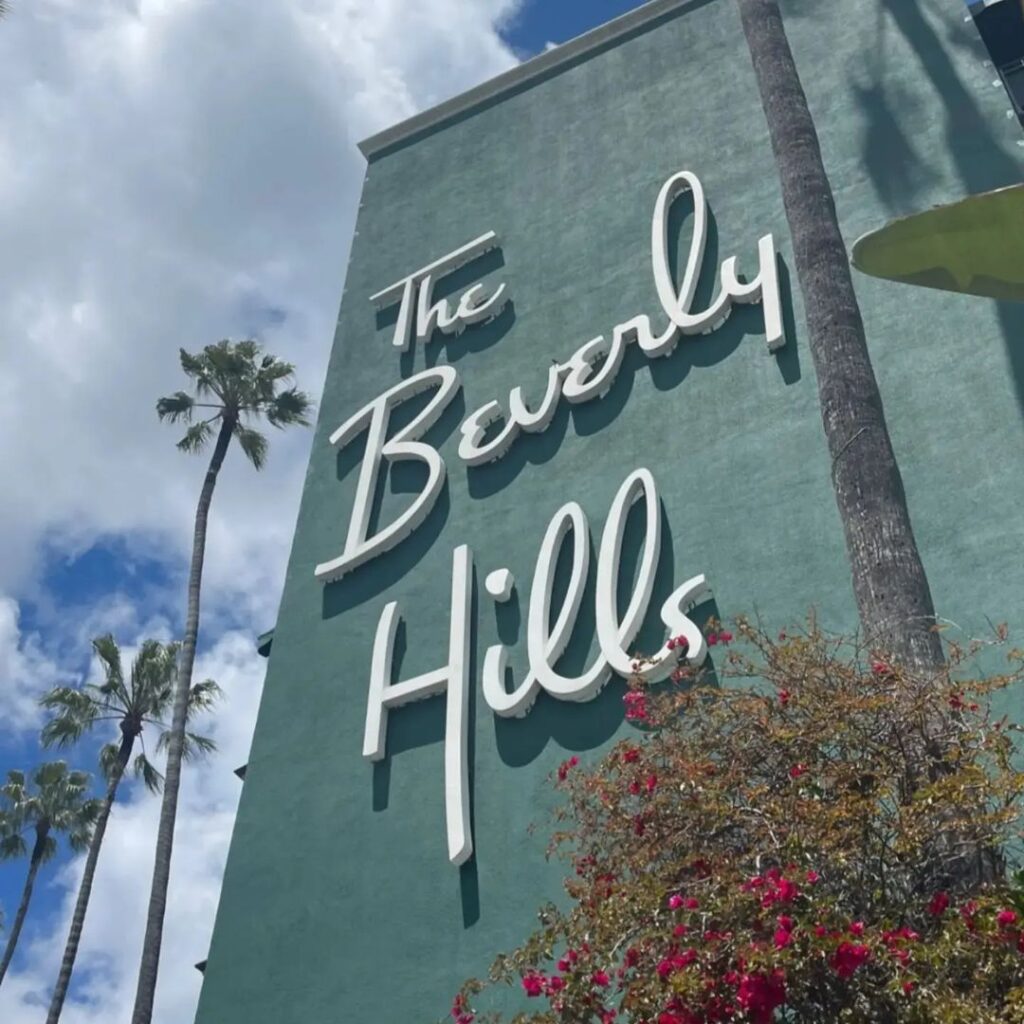 Did you know about the mystery murals that were recently uncovered at The Beverly Hilton's rooftop restaurant Sant'olina? We learned about the fascinating history behind this unique nine-panel glass mosaic mural while enjoying a signature cocktail they created just for MADE in Beverly Hills: the Pink STUCCO (Tanqueray Gin, Cointreau, Limoncello, Campari, egg white). Local restaurants and bars also crafted one-of-a-kind drinks and dishes for a nightly After Dark experience.