For fans of all things interior design related, Modernism Week has lots in store in 2019.  Here's a rundown of the best bespoke interiors that will be open to the public and are not to be missed.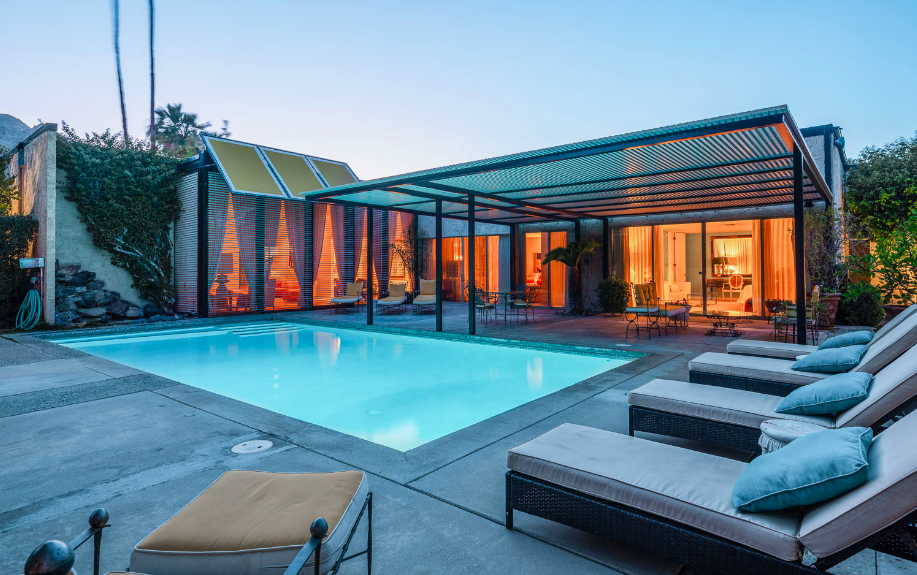 One can't separate interiors from the architecture when you're talking about the beautiful midcentury modern residences of Palm Springs, but if you're really interested in how people live in their spaces and the subtle nuances of texture, color, artwork, and styling, then read on to see what your inner decorator must absolutely not miss.
---
The Elrod Escape
The famous midcentury interior designer was known for blending many of the most popular design styles of the eras during which he worked, allowing minimalist interiors to gel with bulky furniture pieces and opulent antiques that clients brought with them to the desert, notes Adele Cygelman (author of Arthur Elrod: Desert Modern Design).  Don't miss this rare opportunity to see Elrod's own residence, which has been painstakingly and meticulously preserved just as it was featured in Architectural Digest in 1963, and just as Arthur left in back in 1969. February 16, 2019, time varies. Tickets available here.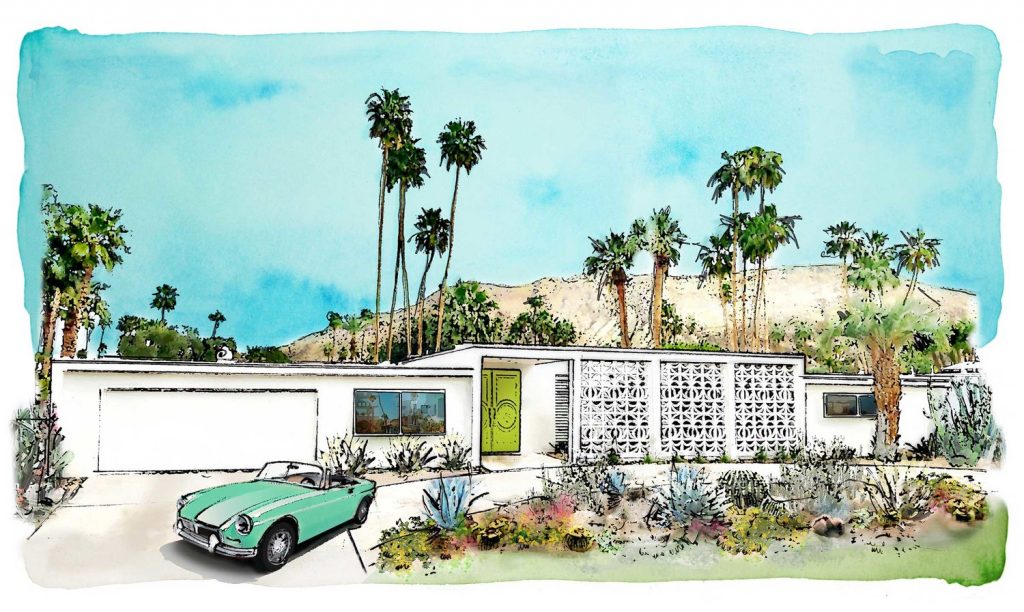 Modernism Week Show House: Christopher Kennedy Compound
Palm Springs celebrity interior designer Christopher Kennedy returns for the fifth time with the eponymous Christopher Kennedy Compound.  He and fourteen of his famous design friends will transform a 1962 midcentury estate into a tableau for contemporary desert living.  Learn more about the all-star cast of designers here.  Tours available February 17-18 and 21-24, 2019, time varies.  Tickets available here.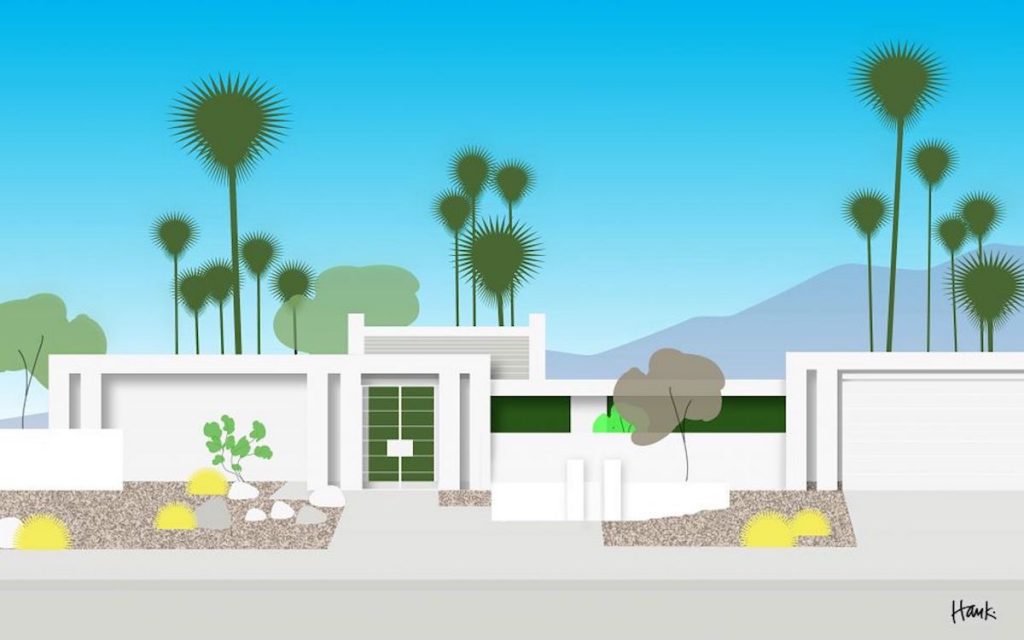 Modernism Week Featured Home: Sackley Shagedelic
Palm Springs's dynamic real estate duo Thomboy Properties returns to Modernism Week with a re-imagined 1979 Stan Sackley-designed home in the Indian Canyons neighborhood.  This is the third Sackley restoration that Thomboy Properties has undertaken.  The late midcentury architect is known for classic features such as strong horizontal and vertical lines, varying ceiling heights, a dramatic fireplace and retail doors that lead to an entry courtyard.   Thomboy Properties will add their signature flair, including bold statement wall coverings and lots of pattern and color.  This home is for the bold and shagedelic.  February 22-24, 2019, time varies. Tickets available here.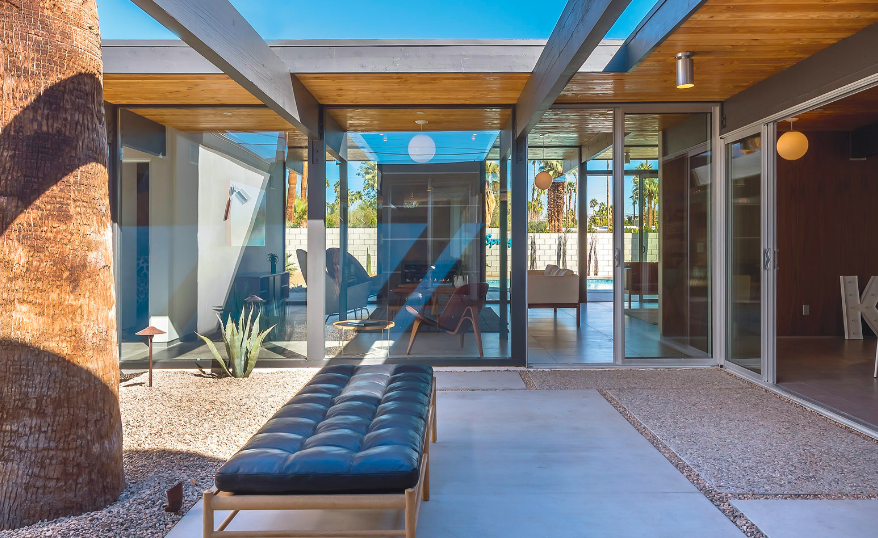 Modernism Week Featured Home: Desert Eichler
Brad and Heather Fox, HGTV hosts of Stay or Sell, are Palm Springs' newest hosts with the most.  The celebrity real estate couple will open up their brand new pied-a-terre, a newly-constructed Desert Eichler by KUD Properties, for tours and one very special party, the Eichler Palms Social.  Bringing their expertise in restoring and flipping midcentury modern homes in Minneapolis to the desert, the Desert Eichler will show off the best in heritage midcentury and vintage finds mixed with contemporary brands like Room & Board and FLOR.  For fans of interior design, the Foxes have their own layered approach to millennial modern.  February 17-19, 2019, time varies. Tickets available here.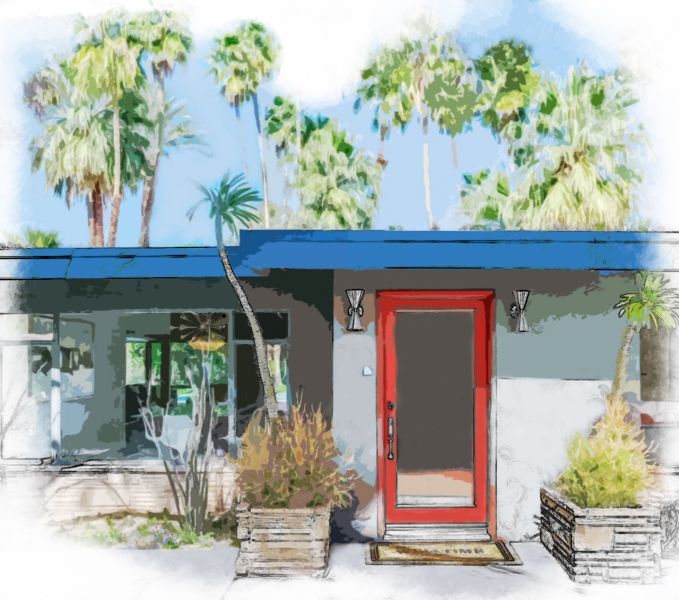 West Elm House
The annual West Elm idea house returns, showcasing the brand's contemporary design against the midcentury backdrop of an Acme House Company vacation rental, a 1957 estate property in the El Mirador neighborhood.  This is essentially a living showroom that contextualizes modern products with heritage midcentury architectural features elevating the art of modernizing a midcentury home for the way we live today.  Tours available February 18-29 and 22-24, 2019, time varies. Tickets available here.