Architects Steven Ehrlich and Takashi Yanai talk about the connection between Desert Modernism and New California Modernism.
Steven Ehrlich and Takashi Yanai of Ehrlich Yanai Rhee Chaney Architects are renowned for houses that extend the character of California modernism, focusing on transparency, dissolving the boundaries between inside and out and interpreting North African and Japanese architectural traditions. Fifteen recent designs are showcased in Ehrlich Yanai: Outside-In published by Monacelli Press. The principal force behind the design is the site, whether a rugged hillside in the desert of Palm Springs, a lush landscape in the shadow of Mt. Tamalpais, or a constricted lot in Beverly Hills, Santa Monica, or Venice Beach.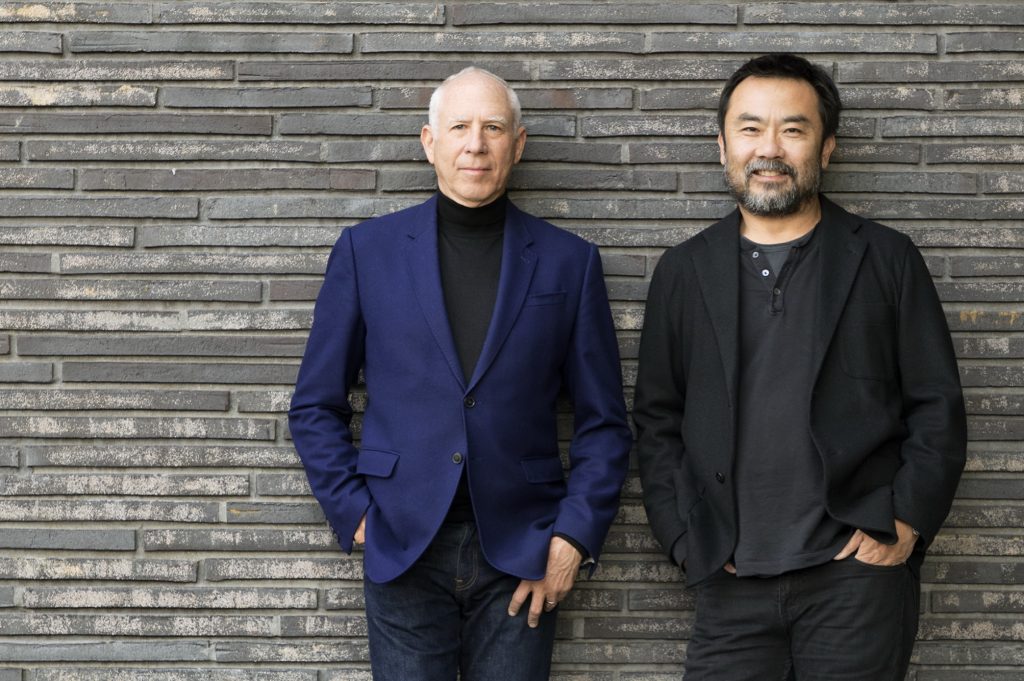 Ehrlich spent six years working and traveling in Africa in the 1970s during which time the seeds of this philosophy were planted.  Serving in the Peace Corps in Morocco, traversing the Sahara, and later teaching architecture in Northern Nigeria, he studied vernacular "architecture without architects," formed by the constraints of site and climate and the inspiration of culture.
Yanai served as editor at GA Houses in Tokyo prior to practicing architecture. He leads the Residential Studio at EYRC. Yanai brings a keen sensitivity and interest in site and context coupled with a strong appreciation for the craft of building and materiality born of his dual Californian and Japanese heritage. His houses are a lasting and profound articulation of the relationship between man and nature that underscores architecture's power to enhance our environments.
New California Modernism is about bringing the elements which we love from International Modernism like simplicity and connection to the outdoors and adding a particular sensitivity to site.
Modernism Weekly sat down with these two modern masters to get the scoop on their newest monograph, EYRC's 9th design tome.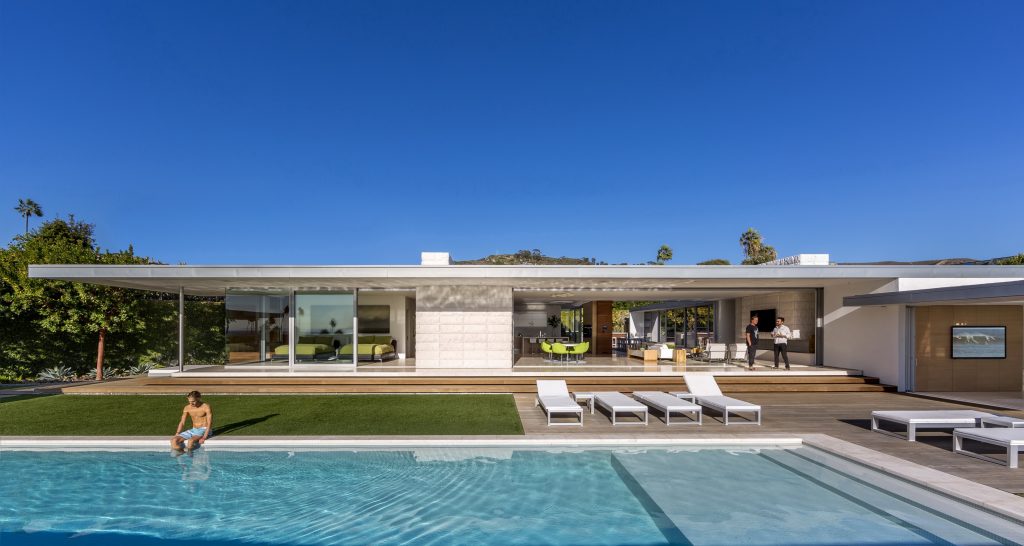 How do you define New California Modernism?  And what differentiates it from modernism in general or Desert Modernism? 
International Modernism, which is the root of desert and California Modernism, had a philosophy that did not necessarily respond to different sites in very specific ways. For us, New California Modernism is about bringing the elements which we love from International Modernism like simplicity and connection to the outdoors, but including a particular sensitivity to the site that results in a very different architectural approach per project. Site forces that would influence the design include a wide range of choices including materials, colors and design elements that are meant to be in harmony with the surroundings.  New California Modernism acknowledges how diverse California culture is. In the same way that California Cuisine is influenced by flavors from all over the world, our architecture is influenced by the vastly diverse cultures that make up California.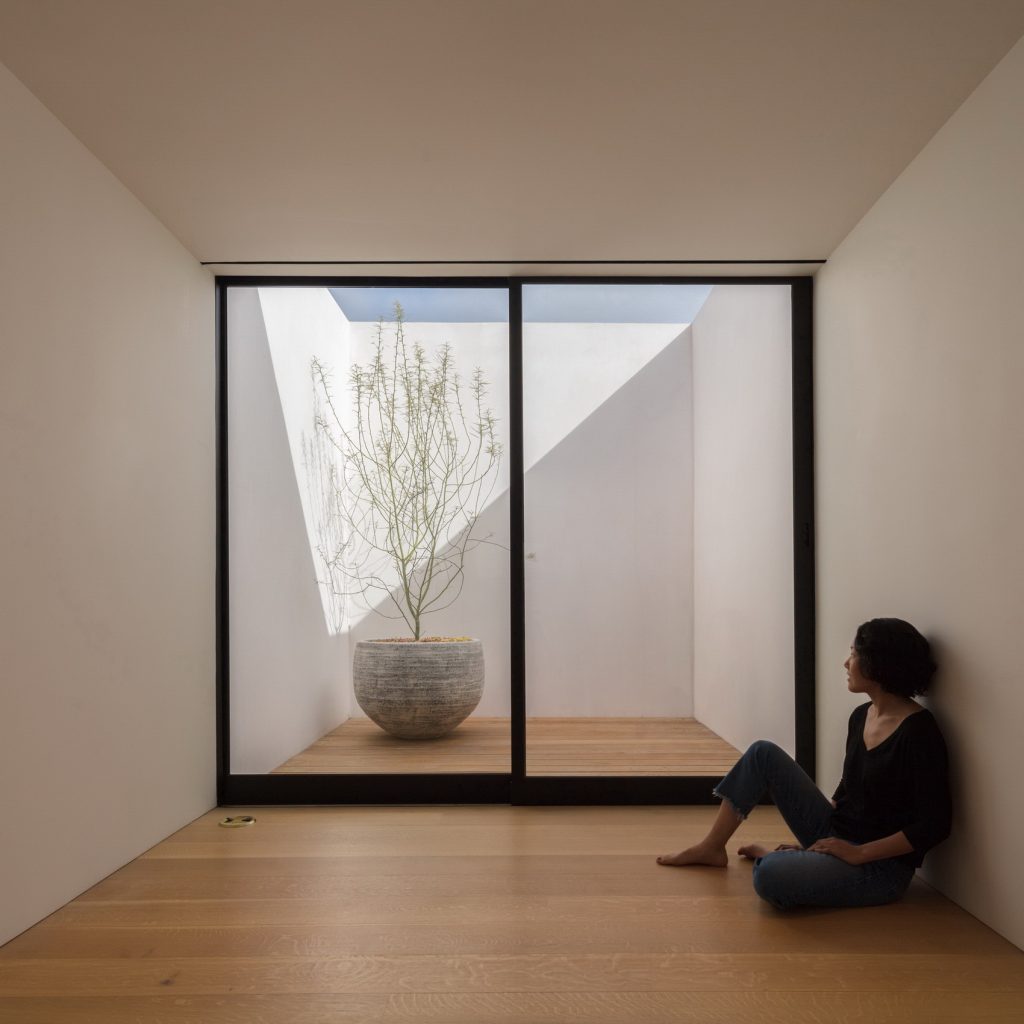 How are influences from Moroccan indigenous Architecture and Japanese indigenous Architecture influencing the firm's projects?
One of the biggest influences is how North African architecture integrates the courtyard into a design. Steven lived in courtyard houses for 6 years during his time in the Peace Corps and was influenced by the serenity a courtyard can bring, and how graciously these spaces become outdoor rooms that can be strongly connected to the indoor spaces. In indigenous architecture local materials are always being embraced by vernacular builders all over the world. Their building materials are found often onsite or very close by. Over the years we have embraced the concept that the architecture should resonate with its surroundings, and that there is no universal answer to all of the context that we design and build in. This often creates a resonance with the site but if we listened carefully to the land we can create a more sustainable structure that is in harmony.
There has always been a dialogue between Japan and California modern architecture. This goes back the Frank Lloyd Wright, Richard Neutra and Rudolph Schindler. The conversation bounces back and forth. If you ask some of the Modern Masters in Japan who they were influenced by they might say the Case Study Architects or even Frank Gehry. For Takashi, born in Japan and raised in California, our work is an opportunity to bridge the two cultures in a non-literal way, taking some concepts and traditions and reinventing them for our current place and time.
Your work is very site-specific and EYRC really maximizes each home's connection with site and natural surroundings.  Most of the projects in the book are in Southern California, but a couple are in Nor Cal and Houston.  How did the different sites influence the final design?
We always feel we have to listen carefully to the land and to the people who will live there so that a house in Detroit could not be like a house in Dubai because we need to be environmentally and culturally sensitive to place. This applies to landscape as well in the way we connect to the native habitat, for example in the Ridge Mountain house in the desert we simply wanted to restore the native habitat of the desert after the construction was finished so the house sits lightly on the land. The site often influences building materials of a house – for example the Spring Road House the terra cotta panels color was influenced by the bark of the adjacent redwood trees on site – another way of creating harmonic resonance between landscape and architecture.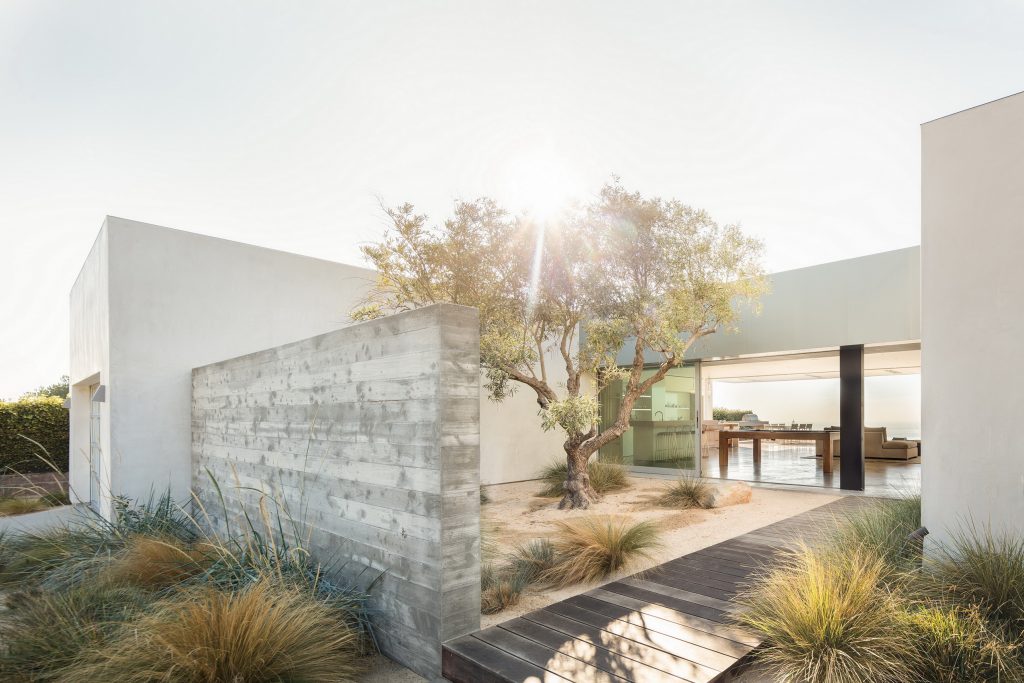 There are 16 homes featured in the book.  This could not have been an easy editing process to select the homes for publication.  What were your criteria?  
The houses in the book represent the unique personalities of our clients and the way the work has evolved since our last publication. You can see a range in the material palettes and approaches that are tuned to each project's particular people and place. It's a cross-section of the range in which EYRC practices in the residential studio.
You've both designed homes in Southern California, Japan, North Africa, etc.  Is there any part of the world or a kind of site or landscape for which you'd really like to design a house?  
Of course we would like to do more work in the desert – and we are always interested in sites that are exciting and challenging, to embrace something new. In addition we'd like to continue working abroad where other cultural influences can impact the outcomes of our design process!
Pick up a copy of Outside-In: New California Modernism and don't miss Steven Ehrlich and Takashi Yanai on Sunday, February 16 from 3pm to 4pm at the Annenberg Theater at the Palm Springs Museum of Art.  Tickets are still available here.  This event qualifies for 1 AIA/CES Learning Units (LU).  A book signing will follow the conversation.