The fun-filled event returns to Fall Preview with a new twist: "The Best of Mod with a Twist" will be going virtual!
"The Best of Mod with a Twist" is an annual favorite for a reason. We're excited to bring this series of five 10 minute presentations to a wider audience, as a virtual edition will be launching during the Modernism Week Fall Preview Online Experience next month.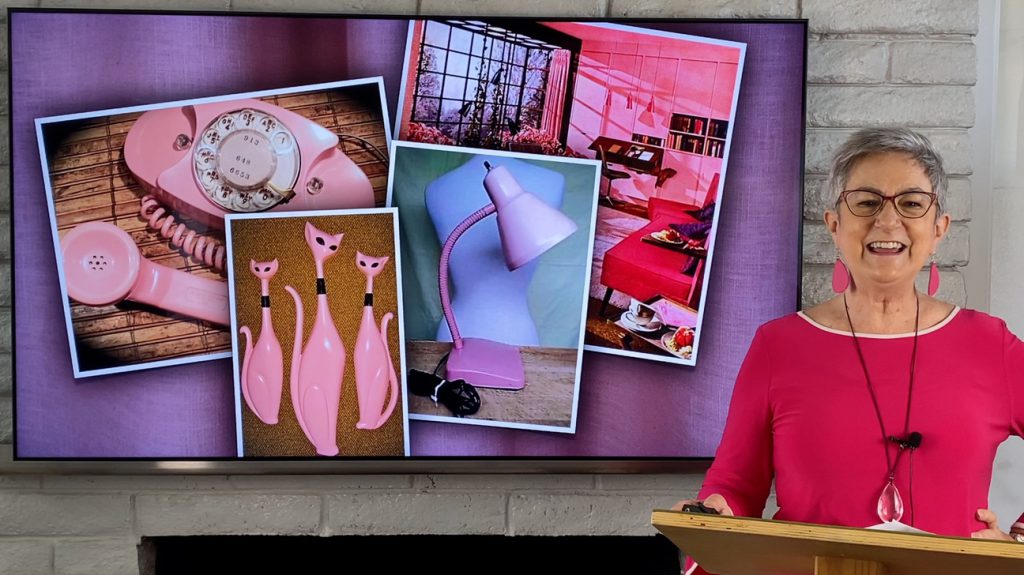 "These cheeky modernists bring their slightly skewed perspectives on modernism […] Nothing is sacred when these presenters offer up their wry views on modernism. Mod With a Twist is the perfect blend of Modernism Week's social and learning events and is a great way to learn, laugh and mingle with fellow modernists during Happy Hour." (via Palm Springs Life)
This year's subjects will include:
"HiFi Living," presented by Bob Bogard. Thousands of record albums in the 1950s and 1960s taught America how to embrace its new post-war culture through their liner notes and photos, but NOT through their music.
"Think Pink," presented by Laura J. Hein. At one point, pink was the favorite color of midcentury Americans, and it was present in appliances, automobiles, fashion, and home décor, until it all but disappeared.
"The Real Mad Men," presented by Richard Hovel. Advertising in the midcentury sold "the dream" in the age of optimism. Richard Hovel relates the story of his father, one of the original midcentury advertising giants.
"Pointing to Change," presented by Juli Cavnar. The Midcentury Bullet Bra redefined women in a whole new way, and echoed the space age design shapes found in other facets of life.
"Design Duos," presented by Debra Hovel. Many famous midcentury designers were part of a supportive team. Debra Hovel shares the successes of four of these power couples.
"Mod with a Twist is a witty, informative deep dive into little-known subjects from the midcentury," shares Debra Hovel. "Laugh a little and learn a lot!"
Shake up a classic cocktail of your choice, and kick back from the comfort of your own home!
---
Mod with a Twist: Best of Twist 2020
50 minutes (5 segments) /$15
This event will be available as a part of the Modernism Week Fall Preview Online Experience starting October 15, 2020 at noon PDT at modernismweek.com.